My monthly wrap-ups are for me to share more of my daily goings-on; the little things that make up my life in Paris. For previous months, see here.
March had two giant highlights: Mike came to Paris for a week, and I went back to the States for the first time in almost a year and a half. The rest of the time was filled with friends, food, laughter, and champagne (not to mention a decent amount of Mexican food) — as any good month should be.
(Fair warning, this month's recap is quite long so don't start reading if you have to be anywhere soon. Good? Right then here we go, in chronological order:)
March 2013
Salon de l'Agriculture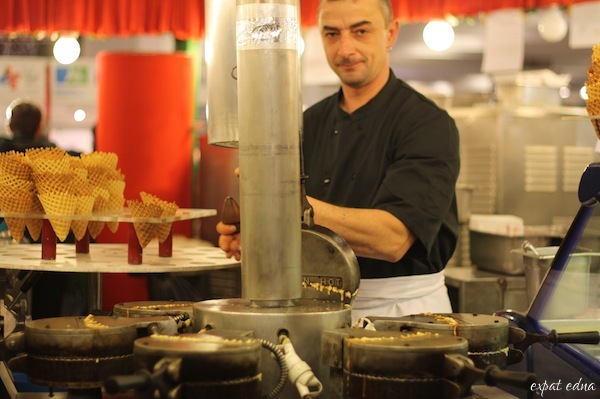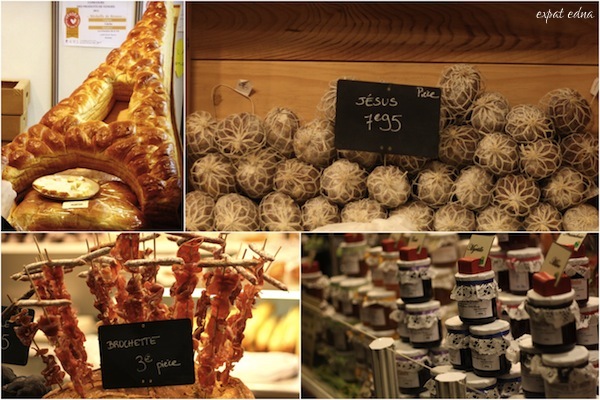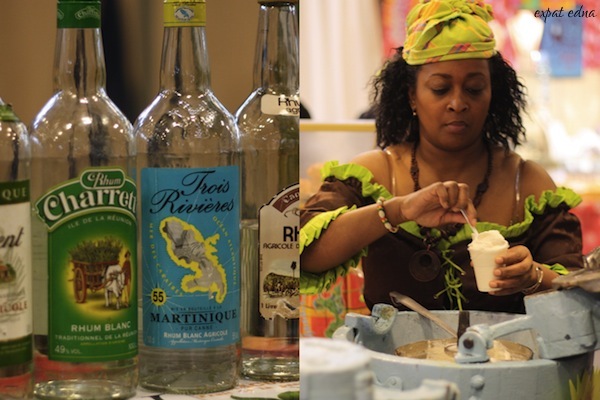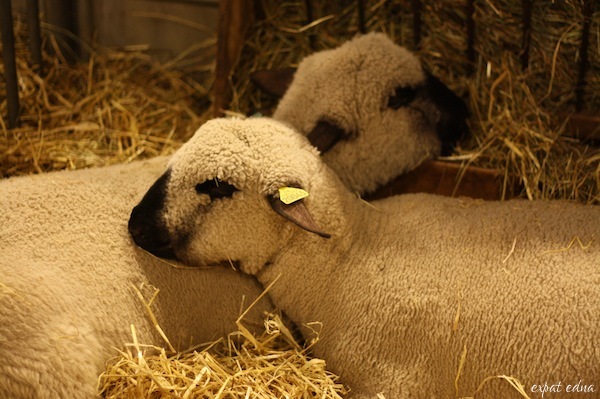 I'd never given much thought to visiting a farm show, not even the famous state one near my hometown, because frankly I can't take the art of butter sculpture seriously. But Emily convinced me the Paris farm show was worth going to — if not for the fuzzy animals, then for the quality and sheer quantity of food samples. And who am I to turn down free food?
The Salon de l'Agriculture might not have had butter sculpture, but it did have Eiffel Tower-shaped brioche, Jésus saucisson, cooking demonstrations, organic artisanal beers and wines — and of course, fuzzy animals. In one afternoon we barely scratched the surface of everything on offer in the France pavilion; and there were something like seven pavilions in total, each with a different geographical focus.
If you're ever in Paris during the farm show, just clear out an entire day of your schedule to visit — and bring a bag for all the jam and meat and beer you're going to want to take home with you.
Things I learned during Mike's visit
The first week of March saw Mike back in Paris for the third time. There wasn't much to do since we'd gone through all the normal touristy things in his previous trips (you know, get engaged, meet the parents, etc.) so what was there left for us to do?
Eat.
…a lot.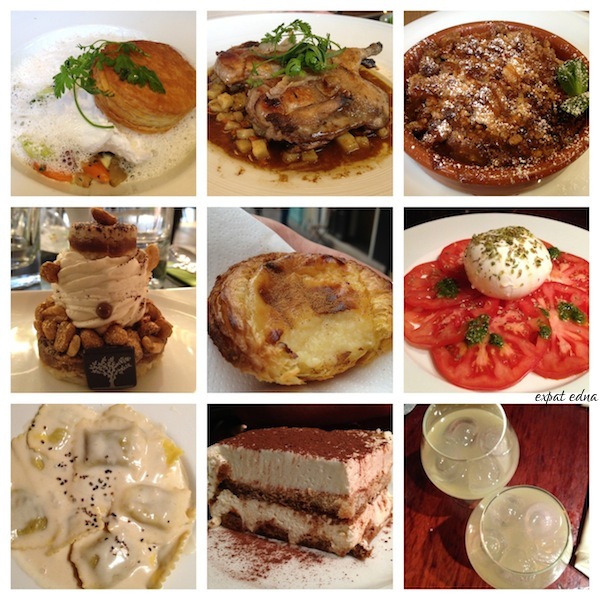 And this was how I came to learn how much it is possible to eat in one day. We didn't mean to go on a binge fest, we simply had lunch at Café Constant — but as the day went on we just kept walking around the city, meeting up with friends, and before we knew it we'd been eating for the better part of ten hours. The above photo depicts just HALF of what we ate that day.
I learned that there is a bar in Paris devoted to all things sci-fi, plus movies and TV shows with cult followings: Le Dernier Bar Avant La Fin Du Monde. There's memorabilia decor, obscure board games to play, movie-related cocktails. There are even themed rooms, including ones dedicated to Game of Thrones, Hitchhiker's Guide to the Galaxy, Doctor Who…this is basically three stories of fandom heaven.
This was the trip I finally got to introduce Mike to most of my friends — friends I didn't even realize were so talented until one chamber music party, where anyone with a musical talent was welcome to perform. We had clarinetists, cellists, opera singers; every few songs there'd be a break to chat, drink and make new friends. I loved the idea: as an amateur musician there are so few places to practice your craft abroad; if I'd brought my viola to Paris I totally would've busted out an old concerto or two.
The rare bit of sunshine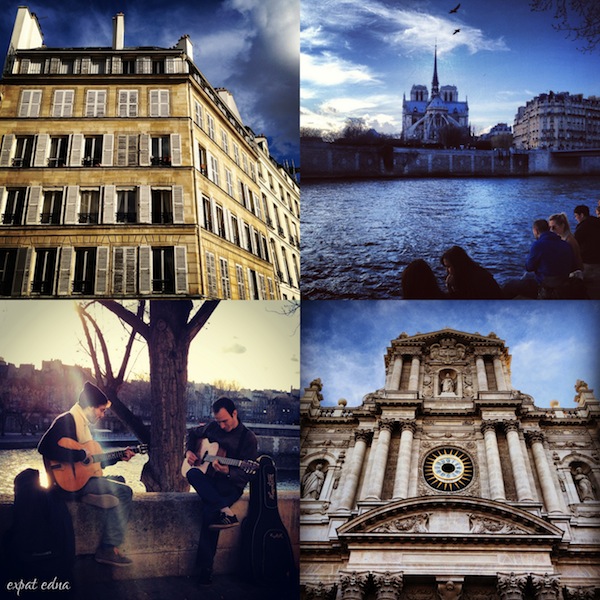 I had one day to rest in Paris between Mike's visit and my flight to the States — and it was beautiful. After dropping Mike off at the airport, Carin and I met in the Marais and bought some Portuguese egg tarts to enjoy along the Seine.
We sat in the sunshine for hours, listening to two nearby guitarists whose acoustic melodies made us feel as if we'd stepped straight into Midnight in Paris. Once dusk fell we went to our favorite Italian joint, where we spent another three hours chatting away while nursing a single pizza (bless the French — even when there's a line out the door they still won't kick you out).
We appreciated this day of sunshine all the more when the following week, it snowed.
Surprise visit home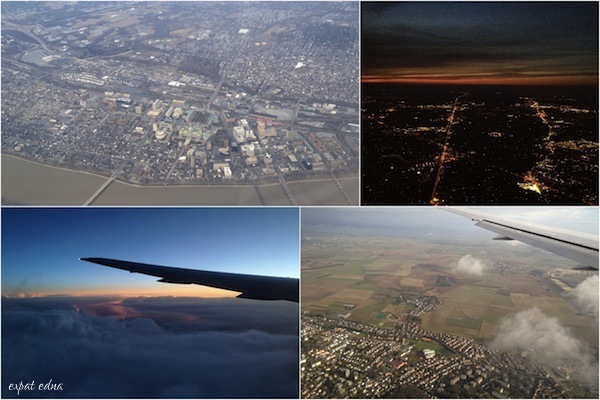 Surprising my family was one of the best spontaneous decisions I've ever made. We've never been terribly close, but during this week I bonded so much with both my parents and my teenage sister I felt like I was finally making up for lost time.
I also went wedding dress shopping, tried some hometown bars (I moved abroad right when I turned 21 so I never had that experience!), met up with some of my oldest friends, visited former teachers, ate some of my favorite foods — both home-cooked Chinese and terribly processed American — and I got to play with this guy: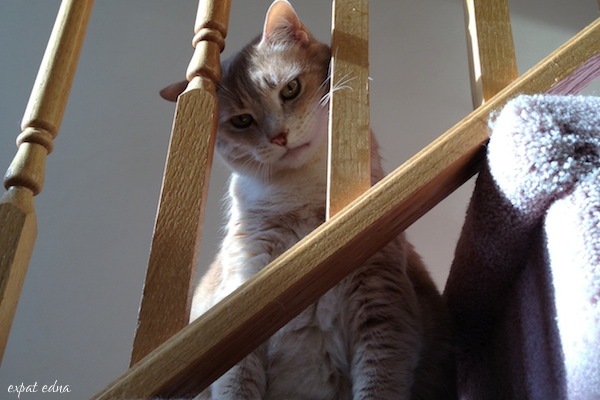 As I was home during the week of St. Paddy's, I also had to question what exactly America knows about Ireland, because there are so many things wrong here:
You know how sometimes on a trip, you just blink and it's over already? This was not like that at all, and I am so grateful for that. The week with my family felt like so much more — and when I got back to Paris, it felt like I'd been gone a month, not just seven days.
Strangely, my friends all got that feeling too — so much so, they met me after my flight with a welcome back sign. After just one week. Now that's a way to make a girl feel loved.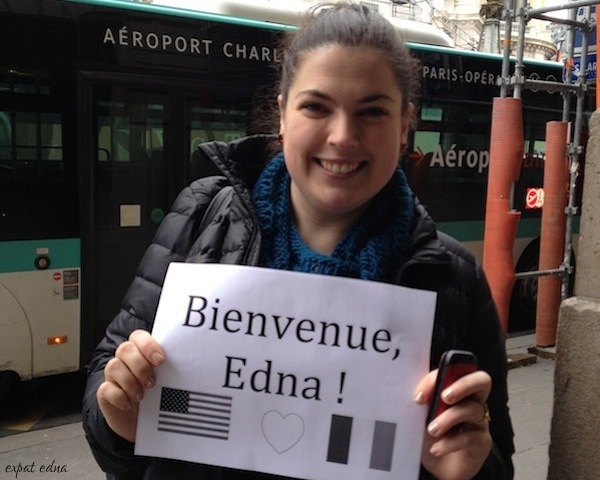 Dining with friends — then strangers
Even though I'm terrible in the kitchen, some of my closest friends aren't. So we combined everyone's talents and threw an Italian dinner party (which we deemed the 'super awesome dinner party' — guess which country we're all from?) where every course was homemade by a different person, from apéro cocktails straight through to dessert (minus the cheese course, obviously).
I brought the grand contribution of wine and cider, because hey, if I'm going to eat all your food I'm at least considerate enough to bring you booze.
A total 180 from that dinner party was the Diner des 3 Decouvertes, hosted by Milsters — basically, it's a dinner for discovering new people. There's three 'main' guests — who may or may not know each other — and each brings one additional guest, so you have six strangers all sitting down to dinner together. 
As luck would have it, our six personalities meshed perfectly — dinner lasted over three hours and we were laughing so hard for most of the evening that a table of grumpy older Frenchmen and women next to us quite rudely told us to quiet down by cupping their ears and mocking our laughs back at us!
I have to thank M for introducing me to fabulous new friends Melanie, Lisa, Dania, and T — she's rotating through restaurants in each arrondissement, you can sign up for future dinners here.
Pastry smackdowns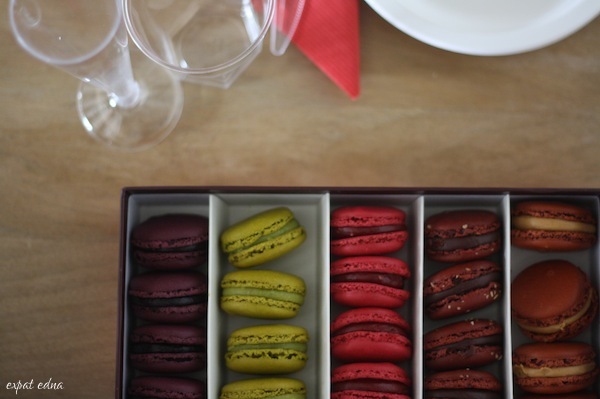 When you're friends with enough Paris food bloggers, sitting down to a table full of 150 macarons or four boxes of eclairs and numerous bottles of champagne — just so you can hold a taste-test and declare a winner — becomes a normal way to spend a Sunday afternoon.
Yes, we know, we're perpetuating the stereotype that life in Paris is all that and a bottle of bubbly. But sometimes, it really is.