When I told friends and family (and blog readers, and bartenders, and strangers on the street) that I was moving to New Zealand, I was met with a number of politely bewildered looks.
"Oh! Are you a huge Lord of the Rings fan…?"
Nope.
"Right, so you must be into hiking? You should definitely check out –"
Noooope.
"Ummm….you like sheep?"
(Well yes, but I could've stayed in Ireland if I just wanted to be around sheep.)
Whatever a "New Zealand person" looks like, I clearly don't fall into that category. So before I start writing about my experiences this year in Wellington, I thought I'd set the stage and answer the burning question:
Why New Zealand?
The reasons were two-fold.
EXPAT LIFE: CHAPTER 3
My first few years abroad, my elevator pitch was that I moved every year and a half; "as soon as I get comfortable, I leave." I took so much pride in that statement, I may as well have had it tattooed on my chest, Memento-style.
And the thing is, it's still true. 
But um, I got too comfortable in Europe in my mid-20s. And forgot.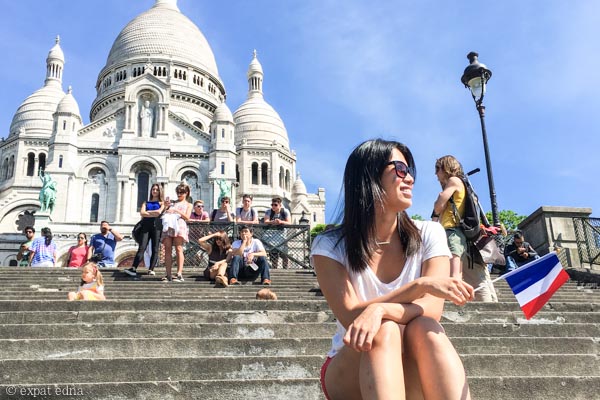 Friends tell me that I light up when I talk about Paris; that it's so evidently clear that Europe is home. And it is! Paris (or London) is where I hope to eventually return and settle down, one day.
But what I realized in my teens, and has always pushed me to continue moving since, is:
Cities will always be there. My 20s will not.
I've left good jobs, incredible friends, and solid relationships — the expat trifecta, right? — multiple times to ensure I never became too entrenched in comfort. To attack the unknown, even at the chance of losing everything and everyone I loved.
Because you can do that easily in your 20s: rebuild and reset and bounce back from trying a thousand different things. I had set aside a decade to live as many lives as I could. 
So I recognized that as content as I was in Europe, I was in a feedback loop and it was time to uproot everything again.
The timing would be perfect. 18-22 would be my Asia Years, 22-27 my (mostly) Europe Years. The third chapter of my 20s would be a totally new region: Oceania.
PURSUING A PASSION
There was also a far simpler reason I moved to New Zealand.
I wanted to become a bartender.
*cue bewildered looks again*
"But…you have your dream career…so…bartending?"
Some people go back to school for a masters, some take photography or pastry courses on the side. In the same vein, I wanted to pursue an outside interest: cocktails.
Since the summer of 2013 I'd become entrenched in bar scenes around Europe and Asia, becoming friends with world-class bartenders and developing my palate and knowledge of spirits and classic cocktails (ok fine: I became a booze snob).
I considered bars a second home, and had been industry-adjacent long enough that I wanted to dive into the deep end and learn what life was like on the other side of the bar.
"But…couldn't you just learn under your friends in Paris or Shanghai?"
Yes, the booze game is strong in those cities — and that's precisely why I wanted to avoid them.
For one, I wanted a small pond where I could actually learn behind the bar. Going into the big leagues like Paris or Shanghai with zero experience, I would've easily spent a year just polishing glassware as a barback — and I simply didn't have that kind of time.
For another, you know how you should never teach loved ones how to drive a car or play the piano? Same deal. I wanted to come out of bartending with all my friendships intact.
"This still doesn't explain New Zealand??"
Right. So practically, to accomplish this, I needed a working holiday visa (as I'm unaware of any country offering a Wannabe Bartender Visa). This left me with Australia or New Zealand, and the latter is only good until you're 30.
With my 30th birthday only a couple of years away and 2017 being a non-sports dominant year, it was the perfect — and perhaps only — chance to take a sabbatical and fulfill my somewhat peculiar dream of being a bartender.
***
So now that the New Zealand experiment is nearly over, and hasn't quite panned out as hoped, the question is: was it really a new chapter, or just a slight deviation in the book? Will this ultimately be just a footnote in the greater story of how I eventually end up back in Europe?
It's hard to determine in the moment.
But if I had the chance to go back in time, knowing this year would be filled with heaps of uncertainty, drama, and not a small amount of unhappiness — would I still make the move?
Would I break my own heart again in the name of travel, exploration, and smashing out of my comfort zone?
Oh mate. You betcha.
Do you have any questions about my time in New Zealand, or living in Wellington in general? Leave a comment and I'll address them in an upcoming post!
Photos of me bartending by Ryan McKenna