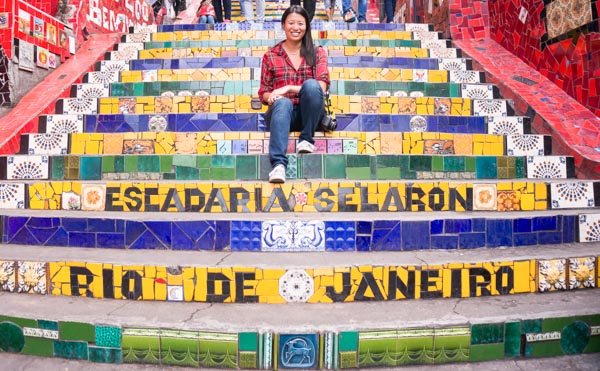 No.
NO.
Stop it.
I've been receiving daily messages asking about Rio: is it safe, is it clean, is it ready?
This happens every Olympic year — and as someone entrenched in the thick of it, reading all the clickbait negativity makes me want to chuck a brick at your computer.
No, not my computer, your computer, so that you'll all stop reading these sensationalized articles that paint every Olympic host city to be an incompetent hellhole for the sake of, I don't know, schadenfreude and clicks.
Literally every. single. day. 
I almost wrote this post in Sochi, which went through the same overhyped frenzy, but didn't have the time then. Now it's happening again, and I'm frustrated again, so here are my two cents from base camp.
I'd rather not write this for Pyeongchang and Tokyo and Beijing (though of course I probably will, because the media machine is just too predictable), so listen up.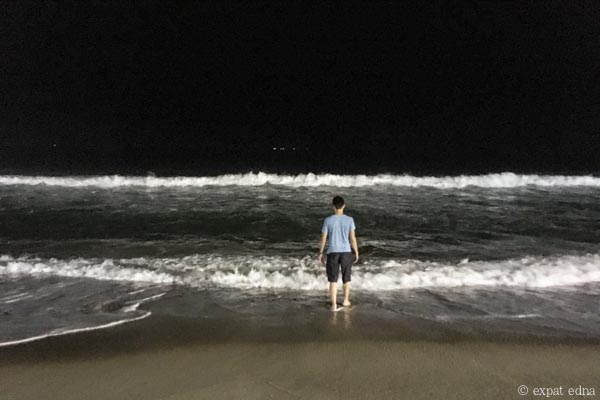 Hanging out at Leblon Beach alone after dark. Made it out alive.
Do you feel safe?? I heard Rio is really dangerous!
I don't feel any less safe here than I do in big cities like New York or Barcelona. Of course I take precautions: I don't wear my accreditation outside of Olympic areas, don't keep anything in my jeans to tempt pickpockets, don't wander alone at night.
But I've been out exploring all around Rio while juggling two phones (work and personal) and a DSLR and so far as I can tell, everything I own is still safely in my possession.
Also, there is security EVERYWHERE. I see multiple helicopters flying over Olympic Park and downtown Rio every day, and am never more than a few yards from someone from Força Nacional armed with a gun.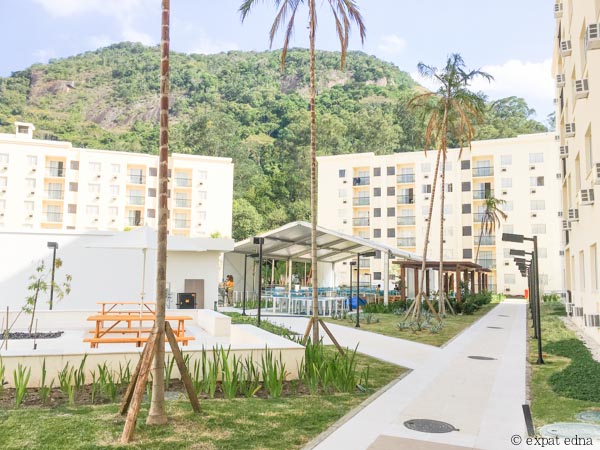 Home sweet home.
But what about the stories I'm hearing about accommodation??
Obviously I can't speak for the Athletes Village, but the Media Village has been totally habitable. I've been here 2.5 weeks and have had no major issues; in fact, coming from Europe, my apartment here is quite spacious, the shower is excellent, and I love having a living room again!
Also, let me direct you to this article about how the Kiwis reacted to their housing situation. And this one (which is just an excellent read in general), where the president of Georgia's judo federation said, "Let's not talk about this … We're here to win medals, not for comfort."
No it's not the Ritz, but let's check some expectations: this is a city where I've yet to find a bathroom where I am allowed to flush toilet paper. If a financially struggling friend invited you to stay at their place, would you be mad to show up and find they weren't offering a penthouse and 328960-thread count sheets?
This is definitely a pet peeve I picked up after years of living and traveling through Asia: let's not judge other countries by Western standards of comfort.
What about that athlete that was robbed?!
He's not here for the Games; his sport isn't in the Olympics. He'd been living in Rio for ten months and was unfortunately robbed while he was living here. The media picked up on the fact that he happens to be an athlete, and ran with it. Question: if he'd been a lawyer or a bus driver, do you think the headlines would have been as big?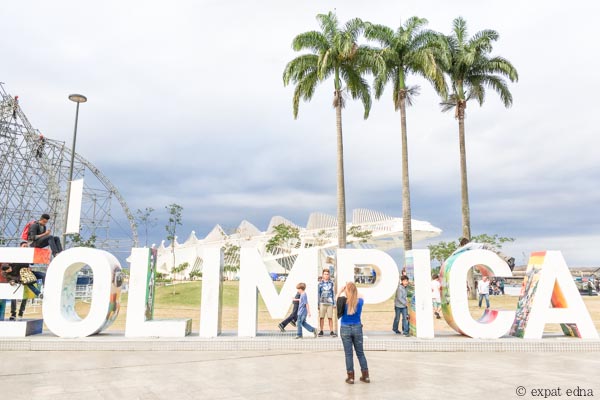 But things aren't ready! Why can't we just push back the Olympics a year?
I can't believe this is even a legitimate question, and yet it keeps popping up.
The general public has no idea how much work goes into producing an Olympics. Even now — on my fourth one — I'm still learning and in awe of just *how many* details need to be looked after.
The accreditation guys get here two years in advance. For accreditation! The big photo agencies start coming three (or is it four?) years in advance to start marking their photo positions.
It's not a simple drag and drop, let's do this next year, same time same place. The Olympics are seven years in the making for a reason. One does not simply move Everest.
What a mess, I can't believe they awarded it to Rio in the first place.
Do you remember what the world was like in 2009? Do you remember what you were like in 2009? A lot can change in seven years. Back then, from the accounts I've read, Brazil seemed in a good position to host and had a solid bid.
No one could have predicted Zika, the presidential scandal, or the actions of the global currency market (i.e. the recession and subsequent budget cuts). And if you did, then I have some lottery numbers I want to discuss with you.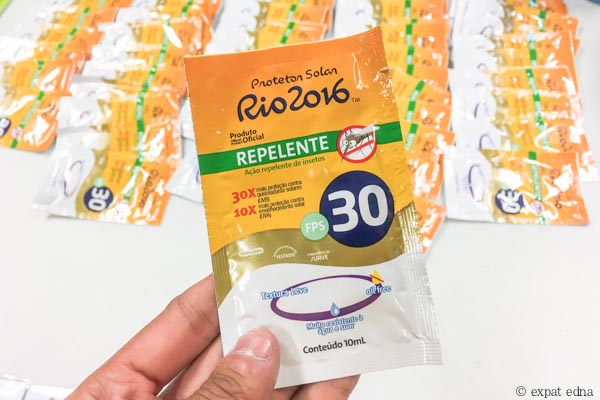 BUT ZIKAAAAA@!#?!
I saw exactly one mosquito in my first two weeks here. I didn't get my first bite until day 15. Keep in mind it's winter, so it's actually been mildly chilly. And when it is sunny and hot out, there is no shortage of mosquito repellent. Media received Off! in their press bags; workforce gives away boxes full of the stuff to staff and volunteers (see photo above) every day.
I believe the mosquito apocalypse has been greatly exaggerated.
I'm seeing something positive about Rio. It must be fake.
I've seen this comment a few times, most recently on this video by the good folks at Team Canada (side note, those guys run great social. And I'm not just saying that because I know them.)
Why is everyone obsessed with this going wrong? I get the feeling that some people actually want a horrific tragedy to happen, just so they can self-righteously sigh, I knew this would happen, and then bask in their foresight.
Why do you want the world to burn? It's doing enough of that at the moment already. Stop insulting everyone involved and give the city and its people some credit.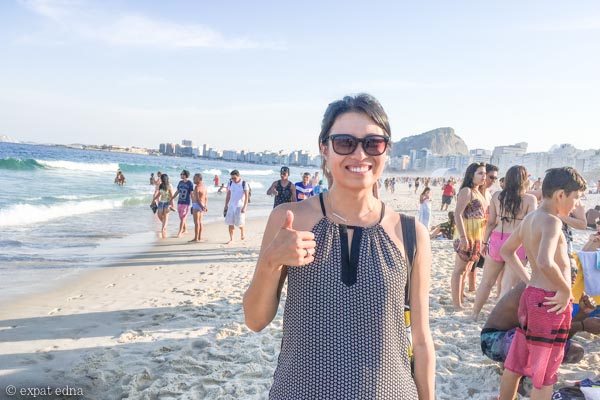 FINAL THOUGHTS
Olympic rower Megan Kalmoe wrote a blog post that is everything I feel about this subject. I was going to quote my favorite paragraphs, but then I realized I'd pretty much be copy/pasting the whole thing.
She brings up SO MANY good points, I can only implore you to read it: Stop Trying to Ruin The Olympics For Us
I have one final thought in addition to her excellent points, and the ones I've addressed above.
Thousands of people have devoted years, and blood and sweat and tears, for this. The athletes who train. The journalists and photogs who bust their asses to build their career to get sent to the Games. The press ops teams (and all the hundreds of other teams) who work so many hours for not-so-much pay because this is our passion.
Because we believe in the Olympics and what they stand for.
We believe in the hope they bring and stories they inspire; we want to bring that hope and inspiration to you. You want to whine and moan, but imagine our world without the Olympics to look forward to every two years? I argue that for all its faults, we are still better off on the whole with them around.
No, Rio isn't perfect and there is still work to be done. But no city is perfect; no Olympics is either.
Sunday night I watched the Opening Ceremony dress rehearsal, and for the past week I've been watching the diving / synchro / water polo athletes training at our venue. It is so humbling and moving to be surrounded by so much dedication and passion and excellence. 
Once the curtain rises at Maracana on Friday night, everyone will go, Oh right! This is the best celebration of humanity, its possibilities and its achievements, on the planet. It's a two-week party in a city that definitely knows how to party.
Everything is going to be fine, guys. Stop buying into the media hype; stop painting an entire city or country off a few negative news stories, and let yourself enjoy it.
I, for one, am looking forward to the most incredibly intense, sleepless, rewarding, emotional, and inspiring 16 days ahead.
Rio 2016, here we go.
Lead photo of me by Rich Lam. Of course, this post is totally my personal opinion and does not reflect the position of any other person or organization.