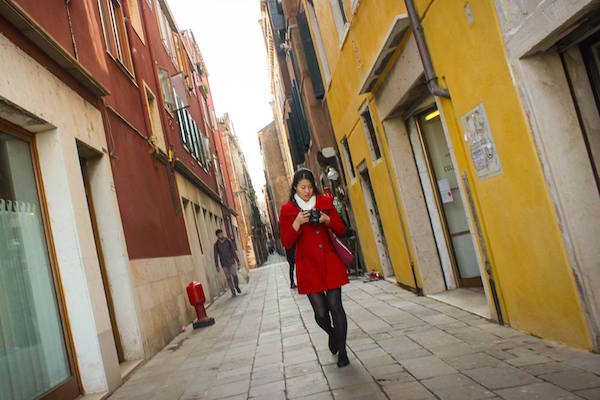 This is an essay about casual racism, white privilege, and speaking out as an Asian minority in a white-dominated industry.
I've taken a few days to write this because I wanted to take the time to gather my thoughts, to present this as clearly and rationally as possible.
***
Last weekend a popular travel blogger posted a photo ranting about tourists behaving badly in front of a well-known tree in New Zealand. I was on board with the message of the caption — that people should be more respectful of nature and each other — until she ended said rant with the hashtag: #whenasiansattack.
I don't like getting this confrontational (especially not this close to my birthday, as I'd rather not be fending off hate comments for the next week) — but I was so shocked at the glaring insensitivity of this blogger, I knew I had to say something.
This cannot go uncontested, because change does not happen by staying silent.
FIRST, THE DEFENSES — AND WHY THEY'RE B.S.
What astounded me further — and depressed me far more — was just how many commenters were agreeing with the blogger, and defending her choice of words.
"She was only calling out those who disrespect the planet!" they claimed. "She's only trying to stand up for nature!"
If that were really the case, there would have been no need for the hashtag. By tagging it #whenasiansattack, she made it clear she wasn't calling out all humans. She was calling out one particular race (and in pretty broad strokes at that).
By all means stand up for Mother Nature — but not by putting down an entire race of people.
"I'm an equal opportunity bitch!" the blogger defended at one point in the comments. Sure, that's probably true, but I didn't see you use #whennorwegiansattack. Or how about #whensouthcaroliniansattack? No? I've definitely been pushed aside for photos by those people.
If you're going to call out everyone, call out EVERYONE.
As for the many people claiming, "It's not racist / it's not a big deal / you were only posting your opinion / she meant no ill will":
I hope the rest of this post helps you realize why it is racist, why it is a big deal, and why posting that opinion continued the fostering of ill will against minorities.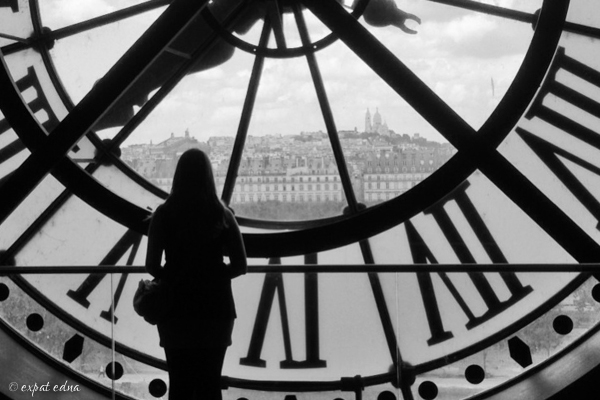 WHITE PRIVILEGE AND THE LACK OF EMPATHY 
In the comments, I also saw a few people trying to disagree in a respectful way. Yet the blogger (and her supporters, by way of their defensive comments) kept responding, in no uncertain terms, "I give zero fucks".
Instead of engaging in meaningful debates, in conversations that would enrich one's understanding of other cultures — and isn't that one of the benefits you're supposed to get from travel? — the blogger and her supporters doubled down on the racist hashtag.
Several Asian fans (former fans, I'm guessing now) tried to share their past experiences with racism in the comments. To try to explain — respectfully and rationally — why #whyasiansattack felt so inappropriate.
Yet no one seemed to care. No one said, "I'm really sorry to hear you went through that." No one even just said, "Wow that sucks." Instead of taking those stories into consideration, they were blatantly ignored by the blogger and her supporters.
You know what that screams to me? That we are not seen as equals: that because we are not white, our life experiences don't matter as much to you.
And sadly, this lack of empathy is common.
Ask anyone of a racial minority — Asian, Black, Hispanic — and they'll tell you they've felt this at some point living in a white-dominated society: that our problems don't matter as much. That our lives don't matter as much. Things only matter when they happen to white people.
This blogger kept telling people to unfollow her, adding, "How's the view from your high horse?" Yet she, and people like her, don't realize THEY are the privileged ones.
They don't see how high their horse stands, just by the accidental luck of being born white.
You want to talk about a high horse? You invented the damn horse. 
MICROAGRESSIONS & THE ASIAN STRUGGLE (AND WHY YOU HAVE NO PLACE TO TALK)

So, let me help you with that empathy problem. Let me try to help you understand what it's like to travel with dark tan skin, almond-shaped eyes, and black hair.
Because you have NO. PLACE. to talk about race when you don't know the microaggressions we face every damn day.
First, if you haven't read this post about Encountering Racism Abroad, please do. And make sure to dive into the comments section, where so many strangers have also shared their experiences. The racism minorities face, we face all over the world, all the time.
Growing up Asian in a white town meant being bullied because people thought that since I looked different, I must not have the same feelings. (One girl said to my face in the 7th grade, "Oh you have a sister? She must be ugly then, since she's related to you.")
Traveling while Asian means people constantly noting, either overtly or subtly, your "otherness". Constantly being asked where you're "really from", or why your English is so good, or if you eat dog — questions I bet no one asks someone with blonde hair and white skin.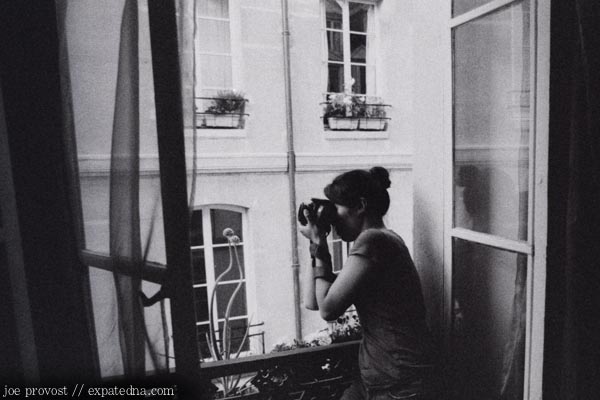 Traveling while Asian means living in a world of double standards — and feeling unwelcome.
When my boyfriend takes his shoes off on an airplane, he's just a traveler getting comfortable. When I do it — I'm "inconsiderate" and get dirty looks.
When a white couple walks down the street, they're just a couple. When I travel with my boyfriend, people assume either a) I'm digging for a green card b) he has a fetish c) I'm a hooker d) all of the above.
When non-Asians use selfie sticks, they're just being tourists. But me? I'd be that "vain" Asian, oh my god why do you need so many photos of yourself. (This is why I've refused to ever use one.)
Which brings me to the one that drives me most up the wall: the double standard in photography.
Isn't it funny that this blogger, who makes a living through taking pretty photos, looks down on others who might do the same? I bet she and I go through the same routine of getting Instagram-worthy shots — but I'm the one who gets labeled "tourist" and she gets labeled "photographer". Hilarious, right?
Anecdote: I used to go out a lot with a (now famous, but then unknown) blogger in Paris. Whenever her giant DSLR came out, no one batted an eye — she could have used the brightest flash, the loudest shutter, she could have jumped up on the bloody table — but because she was this gorgeous blonde Swede, no one gave a damn.
Yet the second my camera came out at meals? "Ugh, those Asian tourists, they have to take a picture of everything."
Didn't matter that I was living in Paris; I had residency, a job, I spoke French — I was in every way the same expat as the Swedish blogger. But because I looked the way I did, and not the way she did, I got flack and she did not.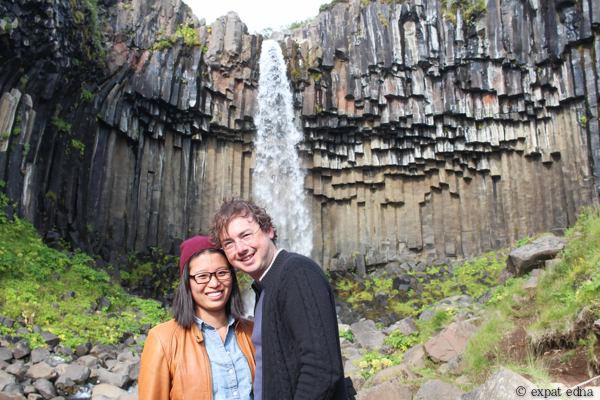 This is what it comes down to:
If you've never been SPAT ON IN PUBLIC solely because of the color of your skin — you can't talk.
If you've never switched jewelry to the "married" finger when traveling, just so people won't assume your boyfriend BOUGHT YOU for the evening — you can't talk.
If you've never been told you're LESS BEAUTIFUL after a few days in the sun, because you're being held to standards of beauty based on the majority race — you can't talk.
If you've never been shamed by strangers for LOVING who you love, simply because you have different skin tones — you can't talk.
If you've never been made to feel inferior, like you're a lesser human being, just because you're not white — you can. not. talk.
Being Asian is not a joke. We are not your punchline.
If you're white, most likely you'll never be the victim of a hate crime because of the color of your skin. You won't know what it's like to be on guard against microagressions every. single. day.
You're not burdened by the mental stress it adds to every inconsequential task.
See, everything you do in your daily life, I do with a double check in the back of my mind — to make sure I'm not coming off as "too Asian", for fear of furthering a stereotype and "making my race look bad".
Can't you see how insane that sounds?
There have been times I've asked white friends to take photos of my lunch or dinner plate for me, because I can just TELL the rest of the customers in the restaurant will shoot dirty looks if I do it.
I'm a food blogger and I can't do my 'job' sometimes because of I'm aware about how I — and by extension, my race as a whole — will be perceived. I try so, so hard not to contribute to the stereotype.
Stop and let that sink in. Can you please try to imagine how exhausting that is?
To constantly feel like you have to be on your best behavior because you know people will judge your entire race based on YOU?
(If I had been at the tree in that Instagram photo, you bet I would have been super careful not to step on anyone's toes.)
But it doesn't matter, anyway, apparently — because no matter what I do, just one hashtag from a popular white blogger helps perpetuate it anyway.
One step forward, two steps back.
Thank you, Young Adventuress, for helping further the stereotype that all Asians are rude, obnoxious, uncouth, and will "attack" you with their cameras no matter where they go.
With prevailing attitudes like this, I SO look forward to moving to New Zealand later this year.
WHY #WHENASIANSATTACK IS RACIST AND DOWNRIGHT WRONG
Finally, to those who argue this isn't racism: let's replace 'Asian' with other minority groups.
Can you imagine the uproar if you captioned a photo #whenblacksattack? What about #whenjewsattack or #whenqueersattack? Do you think those phrases are acceptable or funny?
So how is it ok to paint all Asians with a broad brush and claim you're not racist? Why is it ok to turn around and say the exact same thing about Asians, and claim it's "just a joke"?
How is it perfectly acceptable, in a society fighting so hard for racial equality between black and white people, to still throw Asians under the bus? (perfect example: this year's Oscars.)

Using the term "When Asians Attack" IS racist. Stop protesting — it is.

Casual racism like this hurts minorities EVERYWHERE.
In the blogger's adopted home of New Zealand, just two weeks ago this op-ed came out — written by a Kiwi-Chinese who, despite being born and raised in New Zealand, no longer feels welcome in her own country: "I am viewed daily as just another foreigner who is here to take from local New Zealanders. Despite how much I love the land I spent my childhood in, I get annoyed glances because people who share the same blood as me are taking away opportunities. Except these opportunities are taken from me too."
Fellow Asian blogger Nellie experienced it in Melbourne: "I was 17 and on my first backpacking trip. A vagabond was walking around the train asking for some change, my friends and I said we didn't have any. He turned around and spit at my friend and said, 'Argh Asians are always the stingiest.' That left us really shocked. I'm just appalled by how many people call themselves travelers but don't seem to have any tolerance for people of other race."
Again: if you're going to make assumptions about someone based on how they look: yes, that is racism.
If you're going to make blanket statements about an entire ethnicity based on the behavior of a few: yes, that is racism.
One comment defending the blogger said, "Anyone who doesn't get the humour behind the hashtag hasn't traveled enough. I can't think of a single place I've gone where I haven't encountered Asian folk with cameras getting stressy."
(Um, hi, I've been traveling for eight years and I still don't see the humor.)
You see why this is racist, right? Asian people aren't the only people who get "stressy" with a camera.
What if you went to the Eiffel Tower and saw me there — would you assume I was stressy with a camera because I was an Asian? Why can't I be stressy just because I'm a good photographer? Because I care about quality? Because it's my job? (Or because I'm quite a naturally high-stress person, regardless of race?)
Being Asian has nothing to do with it. I've definitely met my share of stressy American, German, Kiwi photographers — yet they don't get labeled as such. They have the luxury of knowing their actions don't speak for their entire race or nationality.
Neither should ours.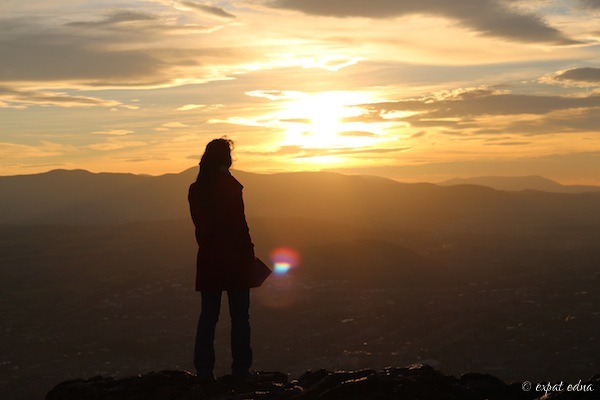 SOME THOUGHTS IN CLOSING
This essay is not an attack on a blogger or a hashtag — this goes waaaay beyond one person or one photo.
But I have to thank her for getting me angry enough to finally write this. For showing me, through her and her supporters' comments, just how many people think the way she does.
Who think casual racism is funny. Who think it's still okay to attack Asians. Who belittle the struggles we face, for the sake of a joke.
Why is that? Is it because we're the 'model minority'? Because we're seen as pushovers, that we won't fight back? You think we all just do tai chi in the mornings and zen away our problems?
No. Nope. I'm standing up to all of you who keep telling Asians, "They're just jokes. It's not a big deal. Relax."
We deserve the same respect as everyone else. We are not the "other". We are EQUAL.
Rule of thumb: if you wouldn't say it about your black friend, your Muslim friend, your LGBT friend, hell, your mother — it's not okay to say it about Asians, either.
#Whenasiansattack should not be dismissed as "no big deal".
It is casual racism. It is a microagression that makes so many aspects of travel and daily life for minorities that much more difficult or stressful, and keeps us stuck in a place of racial inequality that is utterly depressing in 2016.
I hope this little lesson in empathy has shown you what it's like to walk in my shoes — and the next time you see someone being casually racist towards a minority group, you choose bravery and speak up for all of us.
Standing up to those in the wrong is the only way things will change. I thank you in advance.
Also worth reading:
photo credits: lead photo by Ashley Abroad; fb screenshot via Oneika the Traveller