The question came up casually the other day, while discussing Snapchat habits. I had mentioned in passing that since I rarely buy SIM cards, I usually only post snaps when I find wifi.
"Why on earth don't you get SIM cards?" Cailin asked, horrified at the Luddite monster that I was.
I forget that this is other people's normal: you sit on your phone at home, you have internet. You travel to a new country, you buy data and have internet.
My phone, on the other hand, sits on airplane mode 95% of the time. If it does have a SIM card, it's usually from a different country than the one I'm currently in, and useless.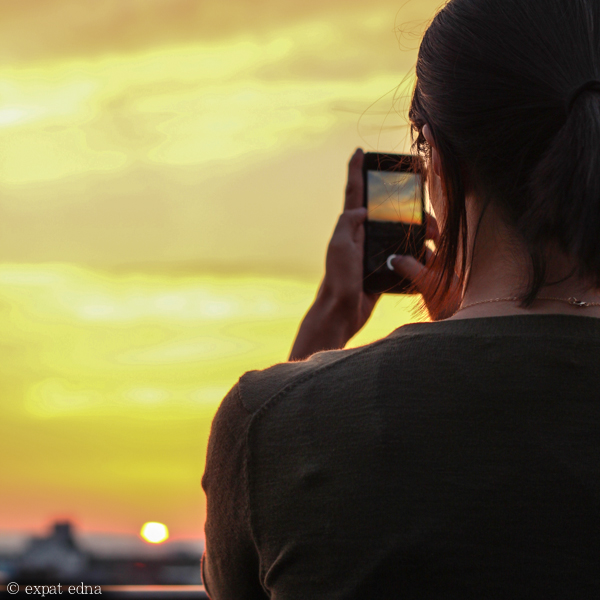 See, when I first moved abroad, flip phones were the norm. It was 2008 and the first generation iPhone had just been released the previous year; smart phones were too fancy for a cash-strapped 18-year old to care about.
Then across my years in Singapore, Paris, and Italy, I was plagued by broken phones, stolen phones (twice in Paris!), and employer-provided dumb phones. Wifi-Only became a way of life.
In eight years of travel, having data never became my norm.
Of course, as a travel blogger I do have to buy SIM cards occasionally — mostly for Snapchat, if we're being honest — but in general, I enjoy being the odd man out whose first stop in a new country isn't the telecom booth at the airport.
Here's why.
It keeps me present
The number one reason, by far, that I stay offline is because when I have data, my phone and I become one. It never leaves my hand. Even if I try to put it away, even if it's on silent: I still check constantly, like a nervous tic, to see if new notifications have come in.
If I get a text, I want to respond immediately. If we're having a disagreement about French camels, I want to Google the answer right then and there, instead of having a lively conversation about it.
My poor boyfriend (who would live in a hut in the woods with no technology ever, if he had his way) only gets half my attention — because the other half is on all the things I could be snapping/gramming/tweeting at that moment, or whether or not I should respond to that message I just felt come in.
When I take away the ability to be connected, my mind is at ease, and I'm able to fully focus on — and appreciate — the people and places around me.
My map-reading skills stay sharp
Now I'm not saying I don't use my phone's map app at all. I'm a travel blogger, not Bear Grylls.
But being data-less means I have to cache maps and directions before I leave home. If I take a wrong turn while out and about, I can't just click "reroute"; no voice pops into my ear sighing, "Recalculating…"
I have to be my own Boy Scout when it comes to navigation, and let me tell you: it feels good to be able to rely on my own skills instead of being dependent on technology. 
It holds me accountable to plans 
Remember back in the day, like ten years ago, when you couldn't text to bail last minute or push plans back an hour? If you said you'd meet at Sbarro at 5:30, well then you had to show up at 5:30 — there was no easy 'out'.
These days I'm amazed if 100% of my friends show up to an appointed event on time. It's like cell phones have excused tardiness to the point where it's pretty much socially acceptable.
When I know I can't message someone to say I'm running late, I try my damnedest to show up to places on time.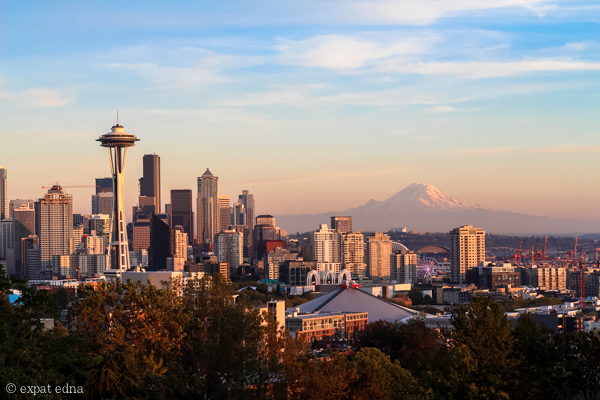 Saves me time and hassle

Last week I finally broke down and got a SIM card in Taipei. It took two forms of ID, two 7-11 employees, faxes (who still faxes?!), multiple calls to the phone company regarding registration, minor bits of hair pulling, and a return trip to 7-11.
You know how long it takes me to set up wifi on my phone? The 4.5 seconds it takes to type in the password. 
Of course Taipei is the worst of the lot; most countries haven't been as bad. But the effort required to find carriers, compare rates, locate a seller, and get a SIM card is time and mental energy I'd much rather spend eating, or drinking, or doing almost anything else.
Makes my wallet a little happier 
Even if it's just twenty bucks here and there, throwing down Jacksons (soon-to-be Tubmans!) in each country adds up quickly.
In the past year I've spent around $200 on SIM cards and data, and that's only for a handful of countries.
If I'd purchased them in each country I've visited in the past year, that cost would have more than tripled. I've saved at least $400 in the past year by sticking with wifi-only.
My phone isn't constantly on the brink of death
My iPhone lasts for a full day when I just have it on airplane mode with wifi. On data, especially on heavy Snapchat days, I've had to recharge it thrice in one day.
It's nice to look at my phone and not see it go down 1% a minute just by existing.
Downsides
Of course, being offline most of the day has its disadvantages: I've lost countless Snapchat stories; I've been stood up because I never received the cancellation message. I'm that annoying person who walks into a bar and immediately asks, "What's your wifi password?"
But overall, I'm pretty content with my few offline hours every day — even if it means losing a few snaps.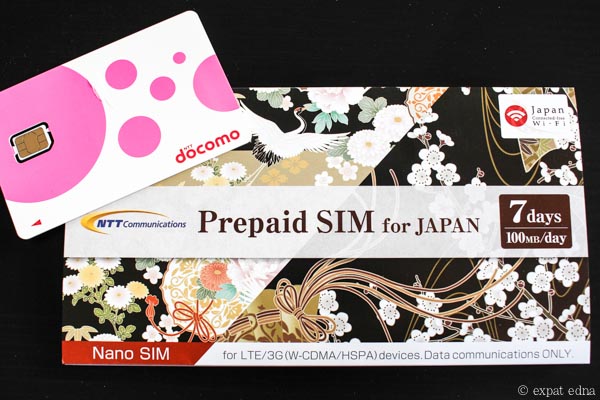 For reference, these are the cheapest and easiest pre-paid SIM cards and data plans I've found (and thus the only ones I bother getting):
Three, Ireland: One month, 15 20 euro, all you can eat data. Took five minutes to set up in store. We were running six devices and live-streaming Rugby World Cup games off this thing! Every telcom should have this.
NTT, Japan: Data only; 3218 yen for 7 days or 3780 yen for 14 days. Order before your trip and get it delivered to your airbnb/hotel or pick it up at the airport. Again, everyone should make it this easy.
England/Wales/Scotland: I use EE, but from what I've heard Three/O2/Vodafone are even better. With EE I just buy a SIM card at WH Smith, it usually runs me 15 pounds for 2gb or one month.
What do you prefer? Do you like to stay connected at all times, or do you connect via Wifi only when you travel?