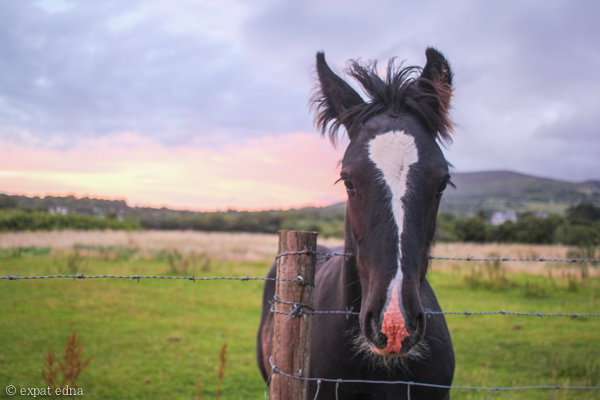 I had my worries going into this big Welsh camping adventure. I purposefully spend very little time in nature — a combination of being allergic to half the world, and moderate germophobia that leads to stress vomiting on occasion (yeah, the struggle is real).
Basically, I can be a little precious when thrown outside the comforts of city life.
On the flip side, my boyfriend is one of those Eagle Scout, born-of-the-earth types who is so unfazed by dirt, he used to walk the streets of Los Angeles barefoot. What I consider dirty doesn't even register in his mind.
So would we be able to last a week, the Germophobe and Boy Nature, without one of us (okay, me) completely tweaking out?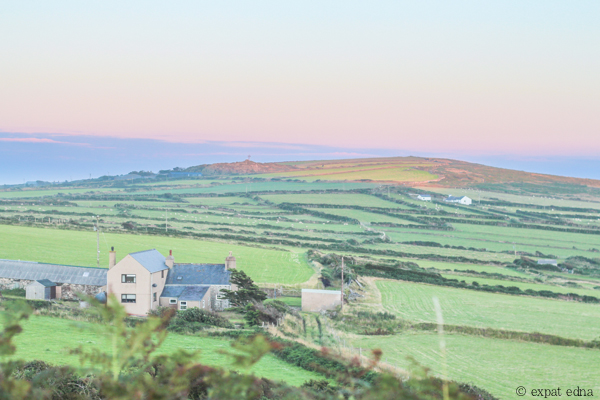 Well, I learned campervan camping is totally manageable. It took a couple days to adjust, but after that I was, for the most part, calm and enjoying myself.
(A month later, when I was sleeping on the frozen grounds of Iceland, I would have traded the tent for a comfy campervan in a heartbeat.)
So this post is for anyone who may be facing a camping trip, but worried they might not be able to hack it. Hot showers? Electricity? Water supply? I've got all the answers right here.
And for those who actually enjoy this kind of thing, please use the following as a handy guide to campsites in northern Wales, including cost and experience.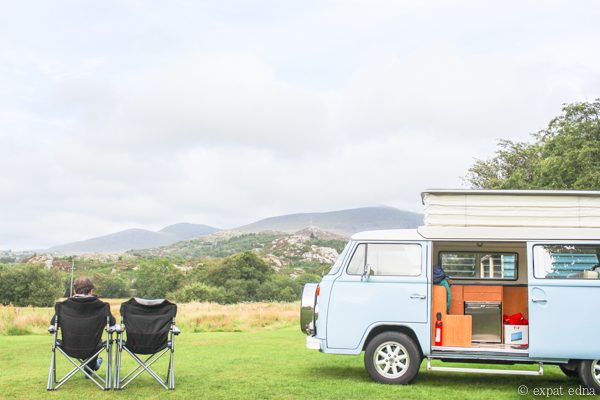 We spent seven nights across four campsites, three of which we found and reserved online. Mostly 'reserving' just meant sending the owners our dates and specifying that we would need an electrical hookup. (The smaller sites seemed surprised we had even bothered to email.)
However, none of the campsites were full, and we saw frequent signs pointing out campsites — so I'd say it's totally possible to wing a roadtrip and park-as-you-go (and we went in August, which is still high season).
RYNYS CAMPSITE (outside Betws-y-Coed, Snowdonia)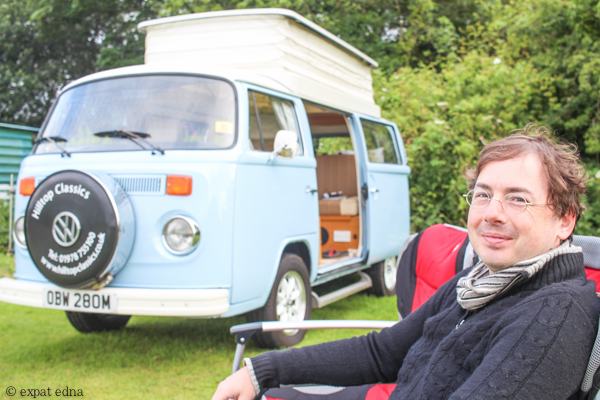 Nights: 1
Cost: £8 per adult
Electric hookup: £4
Showers: 10 pence
Website: Rynys Campsite
Cons: This was by far the most cramped site. They had strict rules (admittance hours, no music, no campfires, and no noise after 11 pm) that made me feel like I was back in a college dorm. This seemed like the kind of place people parked, unpacked the awnings, and made a whole vacation out of spending a week in one spot.
Pros: This campsite is in Snowdonia National Park — an ideal location for those who want to climb the mountains. Pets are allowed here. And personally, the close proximity to other vans made it easier for me to transition into the whole camping thing; being surrounded by families and seeing how other folks handled the whole situation.
Y FRICSAN / THE SNOWDON INN (Cwm-y-glo, Gwynedd)

Nights: 2
Cost: £8 per adult per night
Electric hookup: Free (I think there is a fee, but the owner didn't bother charging us.)
Showers: Free!
Website: The Snowdon Inn
Cons: Both the campsite and owner were a little hard locate at first. However, the latter might have just been a one-off; the rest of the time he was always around.
Pros: This was by far our favorite campsite — we felt the most relaxed here and could have stayed the whole week. The owner was extremely laid-back (we had to chase him down to pay him!). The toilets and showers were small, but free to use and clean. Also: located down the street from Mount Snowdon.
There were very few souls around, except three beautiful horses and a gorgeous view to keep us company. The small town of Brynrefail is about 15 minutes away by foot, and has a sustainable cafe-slash-community center with good food, live music, and free wifi.
MYNYDD MAWR CAMPSITE (Llyn Peninsula)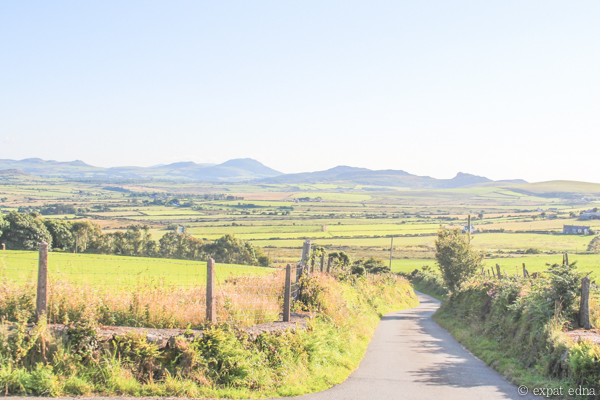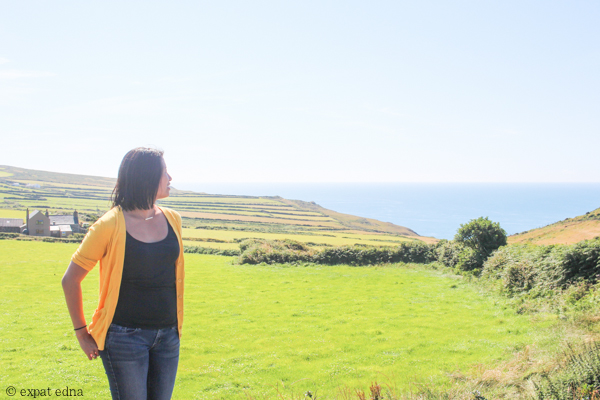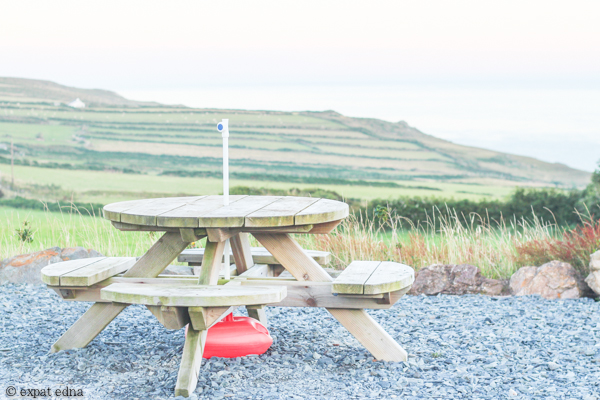 Nights: 2
Cost: £18 per unit per night
Electric hookup: £2 per night
Showers: 50 pence
Website: Mynydd Mawr Campsite
Cons: No cell reception — meaning my boyfriend loved this spot and could have spent the rest of the week here, but I was twitchy after the first evening.
Pros: Gorgeous, sweeping views over the Llyn Peninsula, especially at sunset. There's a little cafe across from the shower area selling breakfast and light snacks, in case you were low on groceries or didn't feel like cooking. Large sink area for drying and doing dishes. Very close to the seaside village of Aberdaron, and nearby mountains for keen hikers.
Pro/Con?: There were more families with young children at this campsite.
TYN CORNEL (Bala, Gwynedd)

Nights: 2
Cost: £23 per unit per night
Electric hookup: Free
Showers: Free!
Website: Tyn Cornel
Cons: One of the stricter, more regulated campsites. Lots of signs everywhere on how to behave, what not to do, etc. Kind of took the fun out of camping in the wild.
Pros: The owners found us a quiet spot with an electrical hookup, even when we showed up out of the blue without a reservation. Showers were free, well-maintained and cleaned daily. Large kitchen area for dishes, which also had a clothes dryer (handy if you need to do laundry). Kayaks available for rent, with the stream located right behind our van. Also, complimentary wifi if you donate to their air rescue fund.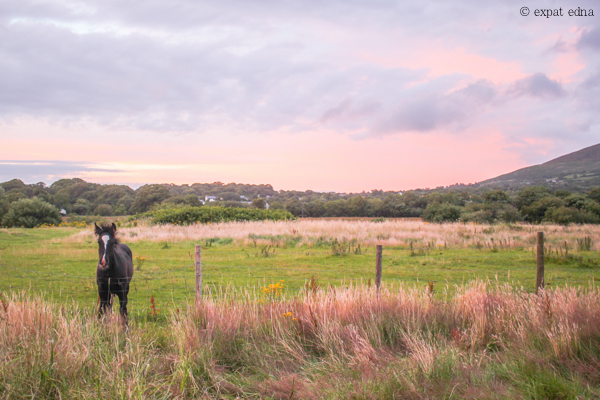 Other Things to Note
— The electrical hookup connected to outlets in the rear of the van, which we could then use to charge our laptops, phones, cameras, etc. Our electronics were never out of juice.
— Every campsite we went to had bins for separated recycling, so mind that you're not throwing all your trash out in one bag.
— Even in summer, the nights grew cold in Wales. Our campervan had an indoor heater, but you may want to carry a sweater for the evenings anyway.
— Other items to pack: In case your campervan doesn't already come with, bring pillows and a sleeping bag, tea towels for drying dishes, and lawn chairs for relaxing. For the showers, bring quick-dry towels, flip flops, and a couple pounds in loose change.
Are you the camping type? If not, does this sound like something you'd try?