My monthly wrap-ups are for me to share personal tidbits — the little things that make up my life abroad; stories and photos which may not otherwise see the light of blogging day. See previous months here.
"What is this?" You may be asking yourself. "Why am I looking at a June recap? Aren't we closer to July at this point?"
Yep. We are indeed.
But between moving back to Europe and WordPress being a huge d-bag and deleting the 1200 word post I'd written, let's just say I'd hit a bit of a wall with this post.
(Mostly because of the latter. Totally not still bitter. Though it did lead to this surprisingly popular status update.)
Had it been any other month, I would've moved on. But this was my last month in Shanghai, and a lot of good stuff happened that I'd like to share. (As always, in chronological order:)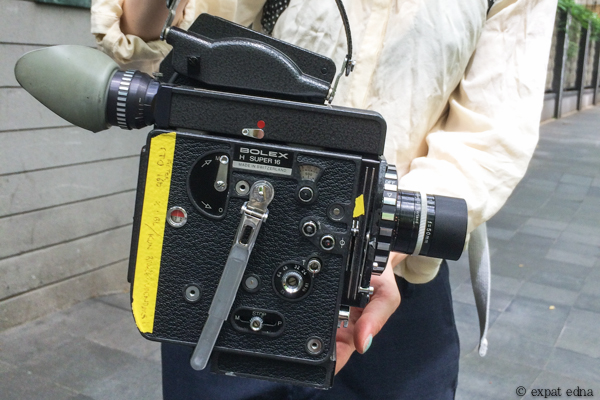 The Danish Bolex Encounter: I was walking to the wet market one morning when I walked past a petite person shooting locals with this old-timey contraption. She looked straight out of a Wes Anderson movie.
So I doubled back, asked her what was up, and she was super nice: she explained that she's a Danish film student in town visiting a friend, and since her department didn't want these old Super 16mms anymore, she was taking one around Shanghai and filming hands. We later exchanged emails and I'll definitely be looking her up next time I'm in Copenhagen.
One of the coolest street encounters I've had in a while and spontaneous meetings like these are a huge part of what I'll miss most about Asia.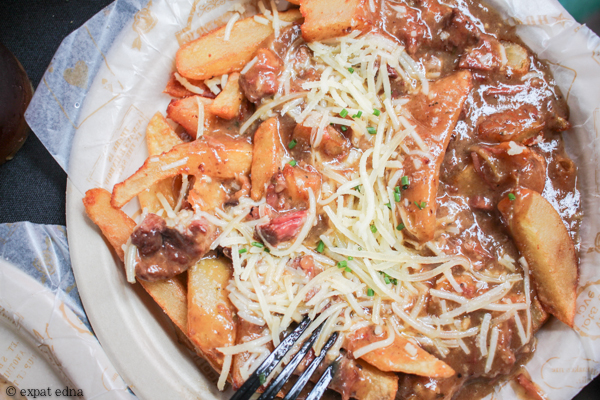 Hongqiao Craft Beer Festival: A week after the big Shanghai Beer Fest, I went to a smaller craft beer festival. Brewing in China has come a long way in a few short years, especially given the local talent and supplies available.
BUT while there, I ran into my old friend Anya — whom I hadn't seen in SEVEN years since we last lived in Dalian! She now lives in Beijing, and was only in town helping her boyfriend run one of the booths.
The crazy thing was, just a week earlier I had run into our mutual friend Matt, whom I hadn't seen in five years since Dalian — he now lives in Nanjing, and he was only in town to help his girlfriend run a booth.
Moral of the story: If you want to run into old friends from half a decade ago, go to the Shanghai beer festivals. 
Fuxing Park picnic: My friend Wendy holed up all spring studying for the CFA exam, so to celebrate its completion she organized a huge picnic in Fuxing Park. In a city this busy, it's a rarity to get that many Shanghai friends together in one place at one time!
For our contribution, Joe made his first attempt at a jellyfish dish (that's what's in the bowl up there). Not your average picnic snack, but I love the stuff.
1920s Gangster tour: My dear friend Hannah leads a 1920s Gangster tour through the French Concession (complete with Cockney accent!), so as a leaving celebration for a mutual friend, a few of us dressed up in theme and learned all about the seedy underworld of old Shanghai. A classy departure from the usual leaving do!

Omnivorious: Simply put, this food event travels the world featuring fancy local chefs and fancy food. We recognized a few names and friends (including Jenny and Alex of Baosim) and enjoyed sampling the dishes from others — food that would have cost a small fortune at their restaurants otherwise. The highlight for me may have been the scallops with savory ice cream, the latter being created with real seashells and dry ice.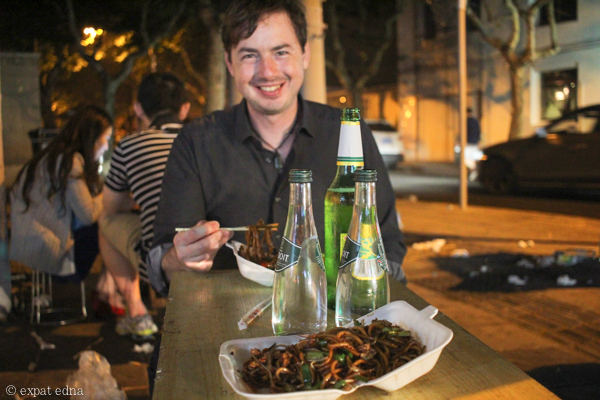 Though after all that, we still had to end the night with $1.50 fried noodles from the street noodle cart man.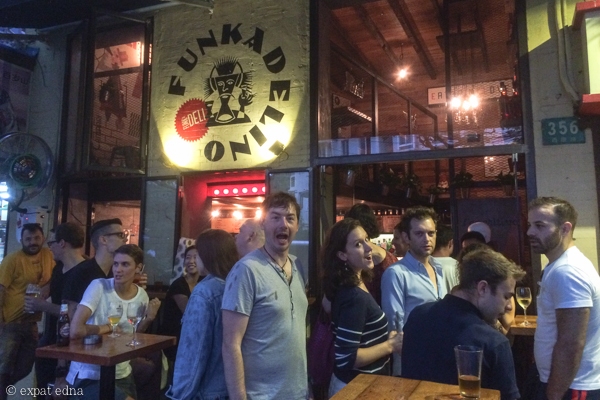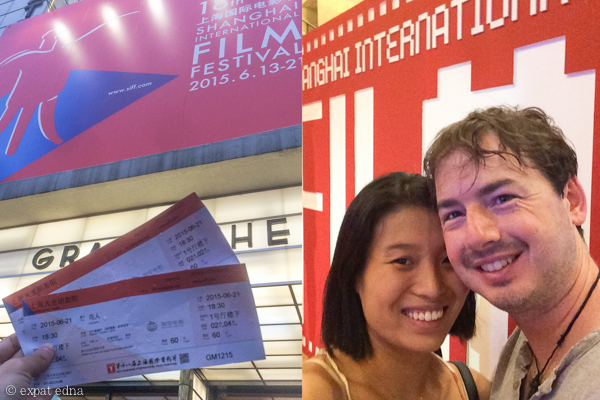 Shanghai International Film Festival: Two good things came out of a surprise birthday party for my friend Stephen: 1. I learned Funkadelino is one of the rare places in Shanghai that carries Cynar (too late for me now, but passing along the knowledge) and 2. a friend at the party happened to have two front-row tickets to the Shanghai International Film Fest, taking place later that evening. We decided to jump on the opportunity and saw the final screening, Birdman: not my favorite film, but a fun experience!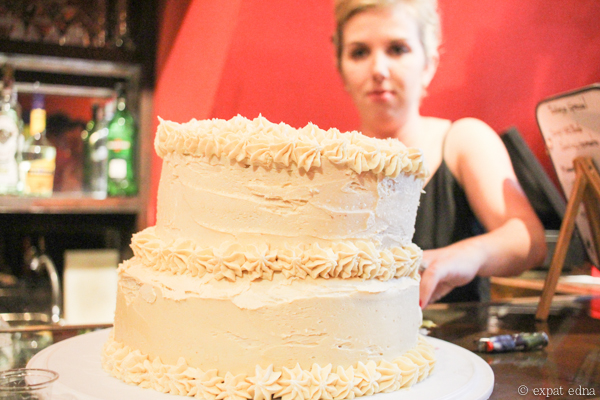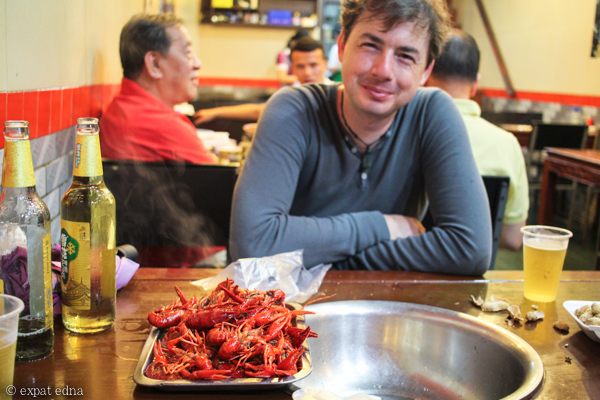 The Final Weekend: The final weekend kicked off with a 30th birthday party for my friend H, including his wife's homemade 25-pound White Russian cake with boozy frosting. I've known H and company since my first stint in Shanghai in 2009, and it was good to see the old gang back together one last time.
On our walk home we ended up ducking into a hole-in-the-wall for steamed crawfish, because it's crawfish season and why not? Shellfish and beer taste even better after midnight.
Double Decker Leaving Party: The following evening was a leaving party with a group of friends I'd only recently gotten to know. The party was debaucherously held on a double decker bus and I posted the full photos and story here.
The Nest Oyster Night: An attempt to see our favorite bartender outside of his bar (Yao of Union Trading Company) led us to Oyster Night at the Nest, where on Sundays the deal is 100 rmb ($16) for a dozen oysters.
Yao knowing the bar manager, however, led to eight dozen oysters, two bottles of prosecco, a few shots, and us closing down the bar. So much for a quiet night.
The Last Supper: Of course, there had to be a leaving dinner. I chose mine to be at Lotus, the best Yunnan restaurant in Shanghai, and the one place I always took visitors in town. I will miss those mashed potatoes and fried goat's cheese something fierce.
Photo credit: Markovic Nebojsa
SideChef F&BBQ: Over the course of our time in Shanghai we became friends with quite a few folks in F&B (food & beverage), so it was fitting that we received an invitation to an industry potluck — an F&BBQ if you will — for our last night in Shanghai. We got to eat one last delectable meal while also saying goodbye to numerous friends (especially Matt! Go check out his new place if you're in town!).
Union Trading Co: Of course, the final farewell was at Union. My time in Shanghai would not have been the same had I not met Yao and team — literally the best bartender and cocktail bar in town! Each of Union's bartenders, upon learning it was our last night in town, took a shot with us in turn, and our boy Ken whipped up some previews of the summer menu we'd be missing. And of course, we made sure to have one last Edna & Joe (cynar, pineapple, cream sherry, and yellow chartreuse). Thanks for everything, Yao!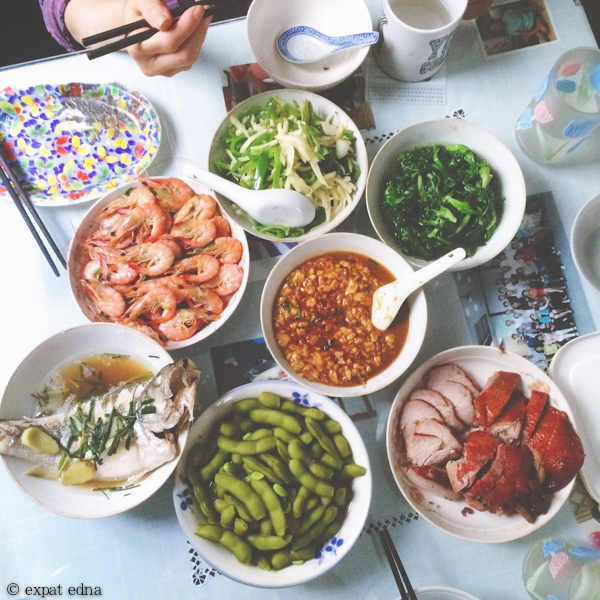 Instagram of the month: Amongst all the photos from June, my most-liked photo was this one. And for that, I'm pretty touched.
"For as long as I have been alive, Shanghai to me has meant lunch at this table in our small family home in the French Concession. We had very little when I was growing up, but I was lucky enough to always have the best meals in all of Shanghai.
Today was a public holiday in China, but I decided to stay in Shanghai for the long weekend: I wanted to spend my last full week here seeing relatives, including having lunch at the family home. No matter how old I am or where I am in the world, coming back here always makes me feel like I'm 8 years old and life is simple again. I will miss this so very much."
How's your summer going?