A quick note: this is not in any way affiliated with Airbnb. They have no idea who I am. I'm writing this post because I've stayed in some pretty cool places over the years and wanted to share the best of my experiences. (Unrelatedly, what is the state of travel blogging these days that I have to include a disclaimer like this?)
As I've crossed from early-20s backpacker to mid/late-20s traveler, the inevitable shift has happened (as I've seen with so many before): I stay in fewer and fewer hostels, and opt for more 'comfortable' accommodation.
This, coupled with my long-standing desire to experience cities and life as a local when I travel (see: the long-term expatriation), means that even when I'm only in a place for a few days, I'd rather live in an apartment where I can feel like a resident — like I'm a part of the fabric of the place, rather than a tourist peering in from the outside and returning each night to a hostel or hotel.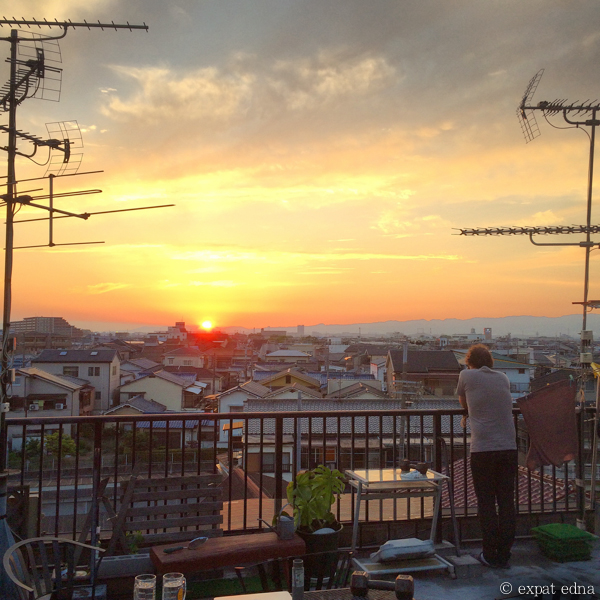 I joined Airbnb in 2011 and have since used it across four continents. Accommodation aside, through it I've gained some truly unmatchable travel experiences — the stories of which are in chronological order below.
(Not on the list: there was one host with whom I became friends in London, who took me on a tour around BBC Television headquarters and got me tipsy in a staff lounge — you certainly don't get that from a hostel!)
There are other options besides Airbnb of course, both globally and more destination-specific local companies. But that's not the point — regardless of how you get there, these six travel experiences below are to illustrate why I've ditched hostels and hotels and have become an apartment rental convert:
PARIS
Location: Saint-Sébastien, 11th arrondissement
Nights stayed: 17
Total cost: 979 EUR for whole apartment (1357 USD at the exchange rate then)
Why I loved it: The location, obviously: this studio was right around the corner from my favorite Paris restaurant, Au Passage, and just a block away from our beloved metro line 8. It reminded us of our time living next to the Marais, especially when we found the closest market was also the same one Joe used to go to when he first moved to Paris.
The owner's dad lived next door, a charming old artist who he looked as if he leapt straight out of a book on French artist stereotypes. We could hear his music playing through the thin walls while he worked, which only added to the local feel.
But surprisingly, what I liked most about this studio was its lack of space. My apartment in the 16eme had been extravagantly spacious for solo living, and our apartment on Île St Louis was even larger. But there's something about cramped real estate that seems truly Parisian (have you seen the opening scene from An American in Paris?) and this cozy studio finally provided us that.
Plus, living in such tight quarters forced us to get even closer — Joe probably doesn't have an inkling, but I think our time in this apartment strengthened our relationship. Nothing breaks down barriers faster than living in a place where the toilet is five steps away from the bed and the walls are really thin.
Finally, this was the place we stayed in during our first trip back to Paris after leaving as residents. Being able to carry out our usual Parisian life and routine in such a classic apartment and location helped ease the transition into accepting (or more likely, denying) that we were now considered 'tourists'.
(Last photo is from the airbnb listing — after two and a half weeks we'd made ourselves at home and the place was not in a photogenic state!) 
PENANG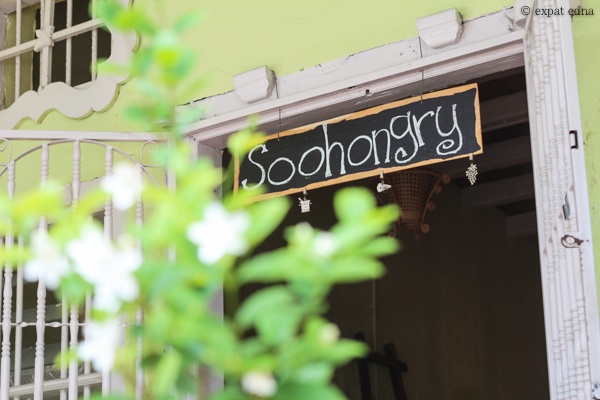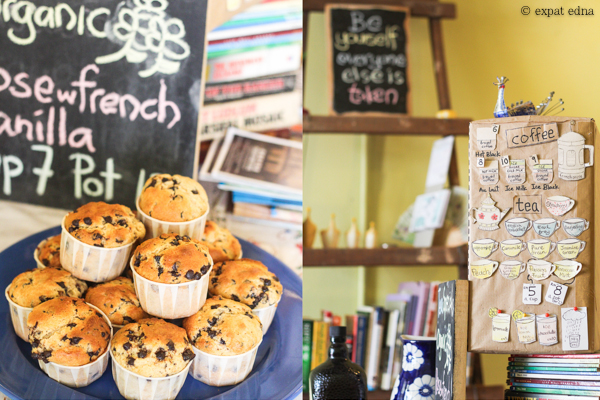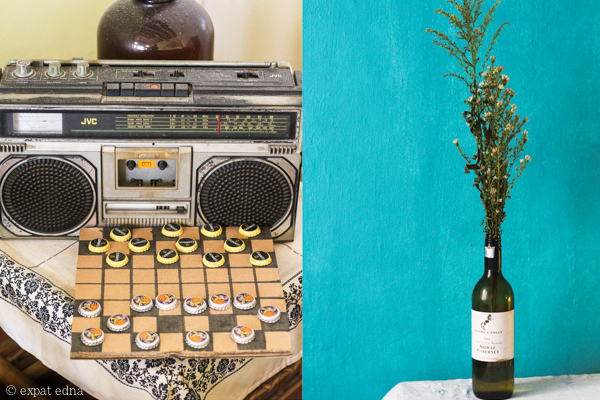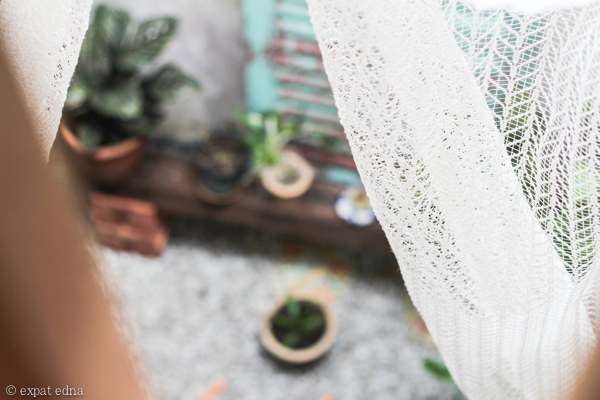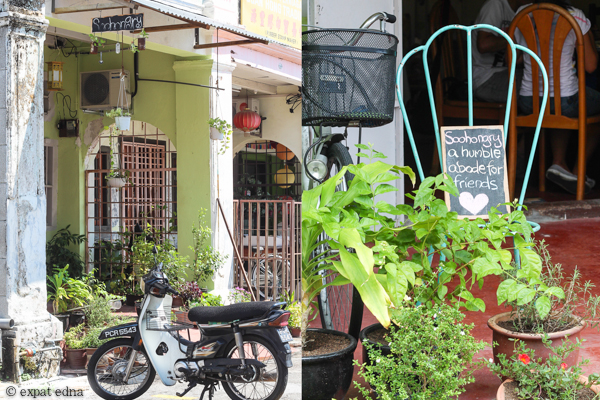 Location: Soo Hong Lane (heart of Georgetown)
Nights stayed: 5
Total cost: 65 EUR for a private room (89 USD at the time)
Why I loved it: We got to live in a cafe in an old pre-war shophouse! Soohongry was adorned with bright colors and cheery decor, and the name was quite accurate, given my constant state of peckish. The owners Amelia and Rudy had fascinating backstories (Rudy is the only person I've ever met from Brunei!) and believed in serving good food that was also good for you.
When I fell quite ill while in Penang (something I've never fully recovered from), Amelia and Rudy fed me homemade soups and porridge and got me traditional medicine, without asking for anything in return. We ultimately stayed two days longer than planned, partially because I was still recovering, but also because we loved it here so much.
Unfortunately, I've learned via Rudy's Airbnb profile that Soohungry has since shut down due to "soaring rental rates". However, I still included this to show what is possible when renting a private room in an apartment; this was a perfect example of the interactions I hope to find when choosing an apartment over a hostel or hotel — their spirit of hospitality made me feel like I was back in the golden days of CouchSurfing (…only now I'm paying for the space).
MELBOURNE
Location: Lonsdale Street, Central Business District
Nights stayed: 5
Total cost: 900 USD for whole apartment (prices doubled because of Christmas)
Why I loved it: I love heights and anywhere with a view — and this place totally delivered from the 45th floor! Every morning we were treated to gorgeous sunrises over the CBD, and the balcony was perfect for relaxing and watching the light change over the city.
Our last full day in Melbourne we had planned to see an art exhibit on Jean Paul Gaultier and ended up cancelling our only chance to go — we were that content on the balcony enjoying a simple lunch of leftover meats and cheese while chatting away, just the two of us and that view.
SYDNEY
Location: Bondi Beach
Nights stayed: 5
Total cost: 985 USD for a private room (prices doubled because it was New Year's — but hotel rooms go for $500/night this time of year!)
Why I loved it: Again, what a location: we pulled up to the address given to find ourselves right on Bondi Beach. That strip in front of the water where everyone goes to have lunch or a drink while staring at the ocean? That was our home for five days.
The proximity meant a couple things: first, it was an easy recovery from the beach — we could leave and be home, showered, and ready for dinner or drinks in ten minutes! And second, in the mornings, Bondi was all ours just by only taking a few steps out the front door. I've chased so many sunrises and lost so much time in transit over the years, for once it was nice to be able to sleep in and have one right at my feet.
This one also had a balcony with a grill that was perfect for a New Year's Day BBQ, and a host from France whom we didn't get to speak to much as his parents were in town, but the few times we did made me happy to be speaking French again.
My first time in Sydney I'd stayed in the city and only went out to Bondi during the day, but after this trip I have to say I now prefer staying in Bondi and doing the reverse. It has that laid-back beach vibe, with lots of health(ier) food and drink options, and of course, is the ultimate spot for people watching.
BEIJING
Location: Diplomatic Residence Compound, Sanlitun
Nights stayed: 2
Total cost: 101 USD for whole apartment
Why I loved it: Of all the Airbnbs I've seen, this may be the place with the most unusual character. I've never seen a bed like that in real life, outside of a museum! The whole place was decorated with old-school Asian relics, and a third of the living room appeared to have been turned into a Japanese-style meditation space.
I was so fascinated by the fact that it was in the Diplomatic Residence Compound, and that the host was a French journalist. He had to go out of town on an assigment when we arrived and I was so bummed we didn't get to meet, oh the questions I had!
No surprise, it was ridiculously spacious; one of the biggest apartments I've seen in China, and definitely the largest home I've seen of a journalist. Location-wise it was perfect, just a few minutes' walk from Sanlitun bar street and the Beijing Bookworm.
I was slightly giddy to find myself in diplomatic housing surrounded by ambassadors and their families in a walled compound. As someone whose dream growing up was to work at an embassy (second only to my Olympic dream), staying here felt like peeking behind the curtain of what might have been.
If Penang was the essence of airbnb-ing for the cultural experience, this was the defining example of the "stepping into someone else's life" aspect.
OSAKA
Location: Neyagawa, halfway between Osaka and Kyoto (but technically located in Osaka Prefecture)
Nights stayed: 2
Total cost: 119 USD for a private room
Why I loved it: This was one of the rare trips where we chose not to stay in the center of a city. Instead, with only three days to spend in Kyoto and Osaka, we opted for this Airbnb halfway between both. The highlight (besides the Australian host's twin cats) was the rooftop terrace with neighboring 600-year old trees. There was nothing better than going up here and petting the cats, drinking a beer, and watching the sunset after long day of exploring.
The host even did yoga in the mornings on her terrace and went to onsens regularly and I so wished we had been able to stay longer — I think I would've felt so much healthier after a week of daily bike rides, rooftop yoga, and onsen visits! Even city girls need a little time in the country once in a while.
New to Airbnb? I would love it if you sign up through this link. You get $25 off your first trip, and I'll receive Airbnb credit at no extra cost to you. Win-win!
For reference: Paris, Rudy, Melbourne, Sydney, Beijing, Osaka
Have you ever had a memorable Airbnb experience?