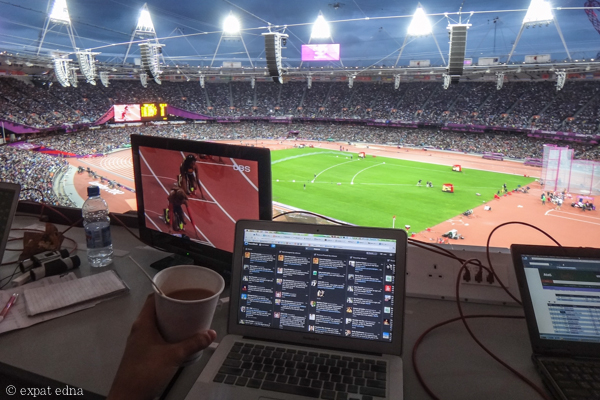 This week marks the five-year anniversary of my college graduation.
FIVE years! Well I. feel. old.
When I graduated from the Class of 2010, I was 20 years old, had $700 to my name — and zero clue what to do next.
This is the story of how in the five years since, I've lived in four countries, traveled to 24 (including 20 in one year), and covered two Olympics – all while holding steady jobs and building a career in media and communications.
***
Backing up: Why am I writing this?
One of my most popular posts is How I've Been Traveling Since Graduation. Written in 2012, I was just two years into my time abroad. I wanted to update readers on my moves since, and show that five years later I'm still going strong (and have no plans to stop!).
I'm also here to say once again, because I believe it more than ever:
You don't have to quit your job to travel. You don't have to slave away for years at a 9-5 you hate and sell all your earthly posessions before you can travel the world.
You don't have to choose travel over a career.
You can have both.
So many bloggers say, "Go travel while you're young!" and give general advice or tips, but there are fewer posts on how to move abroad after graduation, and fewer still showing how it's really been done.
Again, this is not Why you should travel after graduation (there are endless blog posts and reasons that exist on the internet already). Nor is this a definitive guide to being a permanent traveler or long-term expat.
This is simply my personal story, to show that it CAN be done.
***
2010: Graduation + Singapore
(Note: the details of 2010-2012 have been written about in great length in the original. Below is an abridged version to save everyone time.)
After graduating in May, I gave myself two weeks to organize legal papers, notify banks and credit cards, pack up my things — and I left the US for good.
But first, I spent five weeks in Shanghai, putting the job search on the back burner as I caught up with family and friends.
I had job offers in Shanghai, but I knew I couldn't stay there: it was too comfortable and I would never leave.
In July, I bought a one-way ticket to Singapore.
A friend from college was living there, his company paid for his apartment — and he had a spare room. As a poor fresh grad, I was going where the free rent was.
I had $700 to my name and didn't know a thing about the country. Embarassingly, I didn't even know where it was on a map.
But I did some research and learned Singapore has a little-known Working Holiday Pass program. I applied online and was quickly granted a six-month working visa.
Unfortunately, I didn't do enough research: Singapore is a tough market for entry-level foreigners. The one upside to unemployment was that it gave me a lot of free time – time I used to volunteer at the Singapore Youth Olympic Games. (IMPORTANT PLOT POINT.)
After six weeks I finally found an entry-level job open to foreigners — and I found it on Craigslist! It was the first job I applied for – and I got it. It wasn't in the field I studied (politics), but it was in my field of interest (social media).
For the next nine months, I was the digital strategist for an Asian modeling reality television show.
Update: I worked in English — both in Singapore and in ALL my jobs for the past five years — I've received some comments that have made it necessary to clarify that English is one of the main languages in Singapore!
How I could afford to travel:
Shanghai: I saved on accommodation costs by crashing with friends and family. Food is incredibly cheap, and the preposterous number of ladies' nights meant my evenings were usually covered, too.
Singapore: rent was free, as mentioned above. I went into Extremely Frugal Mode while job searching, but local food in Singapore is delicious and costs little (I would feed myself for $2-5/day).
During the YOG, meals and transportation were provided during shifts — as I was volunteering nearly every day, this helped me spend almost no money for three weeks.
Once I had a job: Singapore is an incredibly ideal travel base for exploring SE Asia, especially on weekends! It has numerous public holidays, close proximity to several countries, and competitive budget airlines.
***
2011: Singapore + China + Australia



In June 2011, I left the show. I was offered a real working visa to stay on for another season, but working with fashion and makeup brands wasn't fulfilling enough to continue (though I'll admit, partnering with Foursquare to create two badges was a job highlight).
I reached out to friends I'd made during the Youth Olympics, and one of them put me in touch with a press association launching a mentorship program for sports journalism students at the upcoming Universiade Games in Shenzhen, China.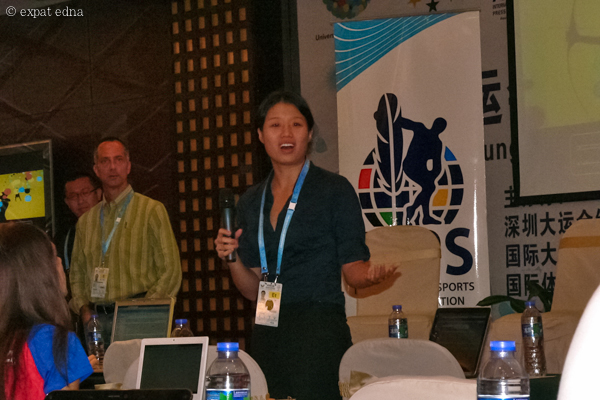 22, a year out of college, working my first paid gig at an international sports event
The Association took a chance on me and I got the gig as project manager (again, working in English). Those three weeks in August launched a working partnership that would last another 2.5 years and build much of my travel and work experience in the field.
That chance meeting also led to my Paris chapter: the president of the association had casually mentioned that if only I spoke French, he would hire me. (It's a huge advantage in international sports.)
So I decided I would move to France.
After Shenzhen wrapped, I had a couple months to spare before a scheduled flight home for Thanksgiving. I took my savings and traveled around Asia for two months, then headed back to Pennsylvania for three weeks.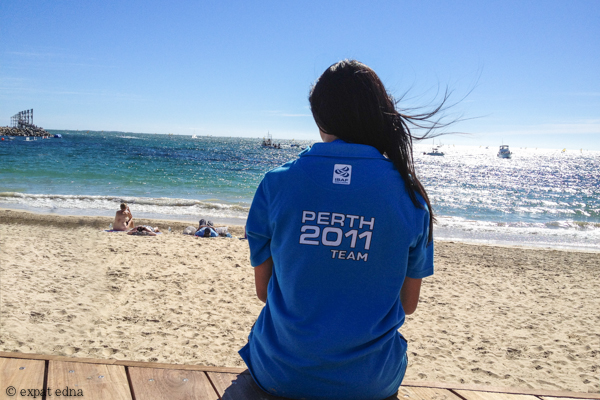 I spent December in Perth, Australia, volunteering on the digital team of the 2011 World Sailing Championships. I wasn't paid, but I knew it was important to meet and work with the folks running media operations there.
How I could afford to travel:

Earnings from my television job and the contracted gig in Shenzhen.
Renegotiating rent with my roommates, which saved me a couple hundred dollars every month.
Taking advantage of cheap flights from Singapore (I once found a $47 roundtrip flight to Borneo and was there five days later!).
Three weeks at home = free food and a room!
Living in a hallway: Australia is expensive, so to save money my best friend Feakes' family let me stay with them — but they didn't have a spare room, so they set up a small bed in their upstairs hallway. Even then, Australia is expensive and I sunk a lot of money into my time there, but I saw it as an investment in my career and future.
***
2012: France, Year 1



With dreams of being fluent in French in my head, in November of 2011 I posted my CV to a few job websites in Francophone countries. My goal was to find a job that would pay the bills while also allowing me time to take French classes and benefit from French immersion.
Almost immediately, I received an offer from a woman in Paris who wanted to hire me as her son's private English tutor.
We only had two weeks(!) to get through ALL THE RED TAPE and French bureaucracy, but it miraculously worked — I got my visa for France just hours before I boarded my flight to Perth.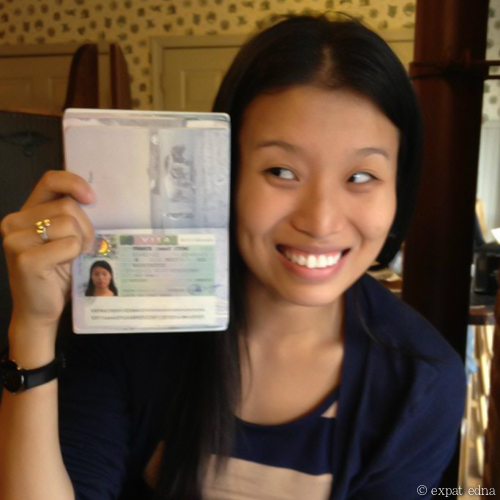 On January 3 I flew from Sydney to Paris, and began the chapter that would be a turning point in my life.
It's only in hindsight that I now see how unique my situation in Paris was and how lucky I was to have that job.
For 18 months, I was an English tutor. Each week I worked fewer than 20 hours and was paid 200 euro — all profit. My employers paid for my spacious apartment + utilities, Navigo (metro pass), phone bill, health insurance: any expenses I had, they covered it.
Not to mention, they took care of ALL of the visa paperwork and red tape (including spending 7 hours at the prefecture fighting on my behalf to renew my residency card). Which may have been the greatest gift of all.
In addition, because I worked on the French school schedule: I received two weeks paid vacation, every six weeks.
From this I managed to completely pay off my debts from bills and traveling from the past two years. In addition, I was able to take language classes (my employers also covered 50% of tuition) and learn French.
But perhaps most beneficial: my employers understood my Olympic dreams.
I was upfront with them in the interview stages that my sports career would always come first. (I also told this to anyone I started dating.)
So when The Association offered me a chance to cover the London 2012 Olympic Games, I was able to go.
When the Association wanted me in Azerbaijan for a month as project manager – just three weeks after I'd returned from a month in London — my employers in Paris let me find a temporary replacement, and I went to Baku.
I don't know that I would have been able to progress so far in my career without the understanding and financial support of these employers. Looking back on my career path they are unexpectedly two of the people I am most grateful to, and always will be.
How I could afford to travel:
I actually didn't travel that much in 2012: Outside of work trips, I stayed in Paris the entire year (and even then I rarely went out and spent most nights at home, working on this blog).
The cost of moving from Sydney to Paris was paid in miles — my United credit card had come with a 50,000 miles signing bonus, and I posted it all to a SYD-CDG flight.
Once in Paris, I had a steady paycheck and my living expenses paid for, and two weeks paid vacation every six weeks.
While I covered my own expenses during London 2012, it ultimately didn't cost that much because:

accredited media received free public transportation during the Games
I spent all five weeks sleeping on a friend's couch, to avoid paying exorbitant hotel costs
the Olympics are so intense, there's barely any free time to spend money anyway.

As a contractor my expenses were covered in Azerbaijan, and I was paid for my month of work there.
***
2013: France + Italy



Though I'd signed a 12-month contract in Paris, things were running so smoothly I was offered a six-month extension, until the end of the school year (after which the student was moving to London).
During the same period, The Association — after nearly two years of working with them as a freelance editor and project manager — offered me a full time position at headquarters, located in Italy. However, I didn't want to suddenly ditch the Paris employers who had been so kind and understanding for the past year.
After much agonizing, I said no to Italy.
Six months later, when my Paris contract was finishing up, The Association offered me the position again. This time I accepted, with a start date in September.
Update: I wasn't hired for my French, as my level was purely conversational at that point. I was brought on in the end for my English proficiency.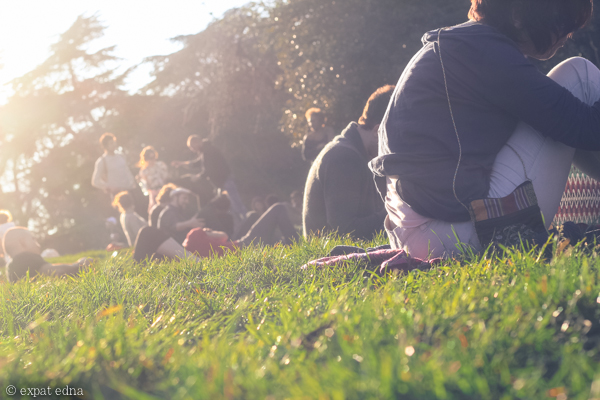 I spent that summer soaking up funemployment in Paris, while also traveling to Belgium, Madrid, and London twice – it was the best summer I've had yet. However, this meant I blew through almost every penny I'd saved after clearing off my debt months earlier (I have a job lined up! I'll be fine! I irresponsibly thought.)
At the end of August, I moved all my boxes to Italy, via a two-day roadtrip through France and Switzerland.
However, things quickly went downhill in Italy. The town wasn't for me and there were so many politics involved. It was an intensely dark period, and the only anti-depressant I found came in the form of travel — usually weekends back in Paris — taken twice monthly, with many glasses of wine.
After spending three weeks in Dubai on a last-minute project that helped buoy my spirits, my boss and I came to an agreement. He knew I was unhappy and it was better for everyone involved if I left Italy and resumed working remotely.
I immediately went home and packed my bags. The next day I was on a bus back to Paris for Thanksgiving, ready to embark on a nomadic adventure.
Coincidentally, earlier in the year my boyfriend had quit his job and sold all of his belongings to live out of a 65L backpack and travel indefinitely. Because his start date of December 1 coincided perfectly with my newfound nomadism, I decided to join him on his itinerary.
That's how I found myself spending the next five weeks backpacking through England, Scotland, and Ireland. I capped the most whirlwind year of my life by ringing in the new year in Reykjavik, Iceland.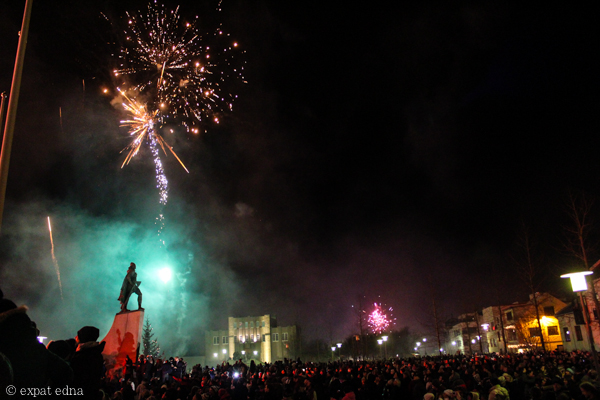 How I could afford to travel:

For the first six months in Paris: steady paycheck, covered expenses, and two weeks paid vacation every six weeks.
During the summer: relied on savings.
While in Italy: work covered monthly housing and my trip to Dubai; afterwards, I was working remotely and paid for my travels via paychecks + the rest of my savings.
My weekends back to Paris usually cost around $200, most of which was flight and transportation costs, as I was able to stay with friends.
***
2014: Europe + Return to Shanghai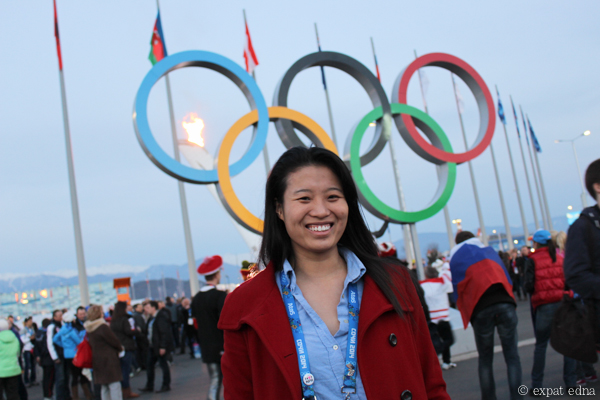 At the start of 2014 I covered my second Olympics, the Winter Games in Sochi. After the Games, the Association and I had a mutual, amicable split. It was tough to leave an industry I love, and possibly close the door on my dream career, but it was the right choice given the circumstances.
Newly funemployed (again), I decided to continue backpacking for another six weeks, from Venice to Paris through Belgium onto Amsterdam.
From Amsterdam we flew to Singapore, the purpose of which was two-fold: my boyfriend had never been to Asia and I wanted to show him my favorite places on the continent — and I had decided that from here on, even if he kept on traveling, I would stay in the region and look for a job.
As much as I wanted to stay in Europe, the visa situation as a US citizen was making it too difficult, and I had to go where the (more attainable) work visas were: Asia.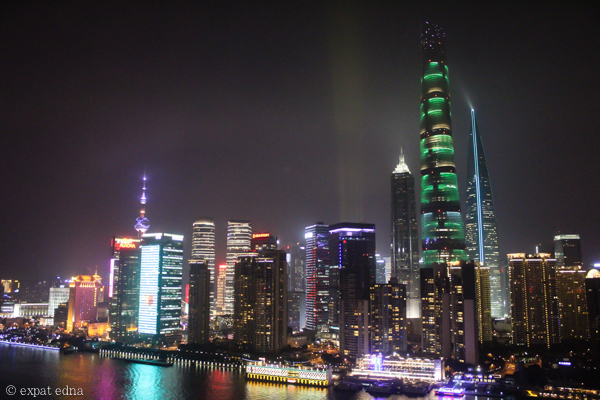 By chance, at the same time an old American friend and start-up colleague from my 2009 Shanghai days announced that his company was hiring. I figured I'd send him my CV, just in case — I had nothing to lose, why not?
In Singapore, I skyped the hiring manager. In Penang, I sent writing samples. In Bangkok, I received the job offer — on the condition I start immediately in China the following week. All in all the process of my 'job hunt', from sending in my CV to getting the job offer, took 10 days.
Thus in April I began my first-ever corporate job, working (again, completely in English) for Ford on their Asia Pacific regional communications team, headquartered in Shanghai.
How I could afford to travel:
January through April: my final paychecks + the last of my savings.
After moving to Shanghai: in addition to the holiday allowance in my contract, China has numerous public holidays — including a full week in October and a full week for Chinese New Year, plus three-day weekends spread throughout the year for various Chinese holidays.
From this, in one year I was able to travel at least 1-2 times a month – including ten days in Australia, ten days in Venice and Paris, and two separate week-long trips back to the US – all without taking any unpaid days off work.
***
2015: Shanghai + Everywhere!

And this is where I find myself now. I recently passed my one-year mark in Shanghai, and it's been an eye-opening experience, this corporate life. I don't plan on being here forever, and of course I'd like to return to sports in the near future (there was never a doubt I'd return to it one day).
But the fact is that just five years after graduation, at 25 years old, I've already had a whirlwind career spanning the globe. I have savings in the bank, I have zero debt, and I've been able to travel both near and far on a regular basis.
Here's to moving abroad, and here's to the next five years.
(Update: Surprise — I quit my job to travel! Here's where I plan on traveling in 2015 and into 2016.)
***
RELATED POSTS:
Any questions? Let me know in the comments!