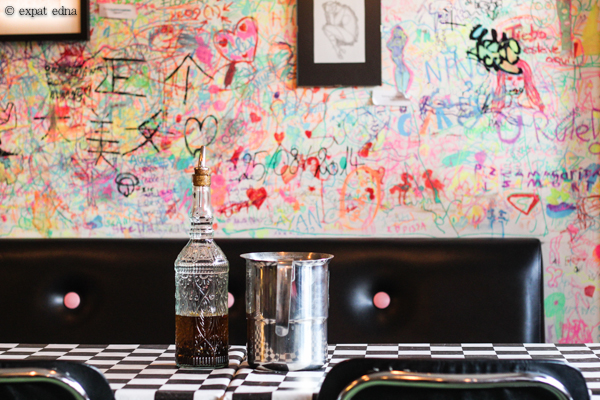 In this biweekly series, I round up the five best things I ate in a particular city or country. Read more food posts here.
These days, trips to Paris mostly feature a return to all of our favorite restaurants and bars — we basically live at Cafe St Regis — with just a few meals set aside for trying new places, or crossing ones off the list of "how did we live in Paris so long and never eat here??" Thankfully, almost all of them did not disappoint (…or give us food poisoning. I'm looking at you, Les Fous de l'Île).
1. Oysters!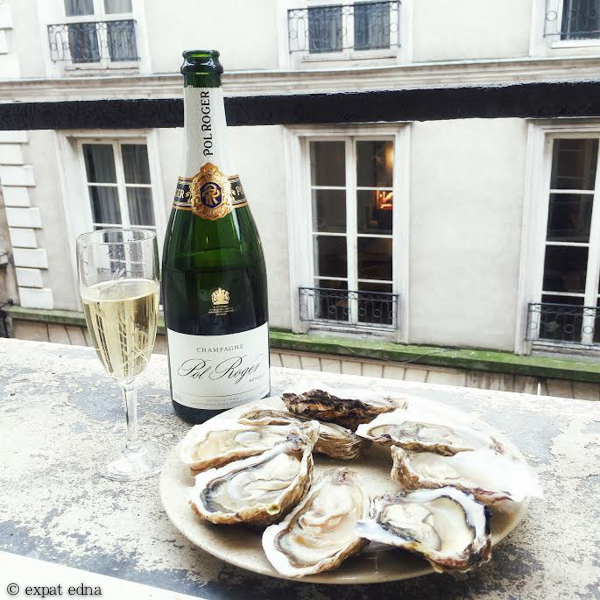 Oystahs! I'm still getting my raw seafood bearings, but in my opinion French oysters are pretty divine — this last trip back, we devoured six dozen in nine days and my taste buds fell in love with Utah Beach. I'd recommend trying one of three ways:
1. eating straight from a stand at the Marché Bastille, where handsome scruffy oystermen will shuck you nine fresh oysters for 12 euro and throw in a bit of white wine to wash it all down
2. going to a restaurant, in which case I recommend La Poissonnerie on rue de Turenne (which apparently also goes by Comptoir des Mers)
3. taking your oysters to go (again I recommend La Poissonnerie for this; they're half restaurant, half fishmonger) and shucking them at home, to pair with a bottle of champagne and an assortment of French cheeses.
Number 3 is how we celebrated Chinese New Year this year. I'd recommend it.
2. Sunday brunch, Green Goose
Introduced by our favorite bartenders (Joe and Jen of Red House) as one of the best brunches in Paris, Green Goose is not your typical Irish gastropub. Opened just over a year ago, there are no leprechauns, no shamrocks, not even Guinness: just a fantastic selection of Irish craft beers and excellent brunch dishes. So really, the way a proper Irish pub should be — cozy, friendly, with none of that Corcoran's nonsense.
Sidenote: you can always trust bartenders to know where the good Sunday brunches are. The four of us met up for one meal and ended up staying five hours. Those scones are really good, man.
3. Dinner, Martin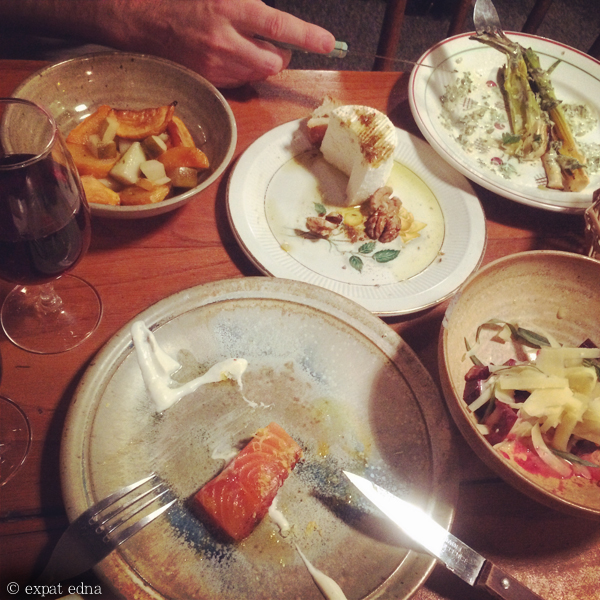 I went to Martin based on this post by one of my favorite Paris food writers. It was an enticing review, but also discussed an Au Passage connection, and the mere mention of that place (possibly my favorite restaurant in all of Paris) makes me perk up like a meerkat and start demanding some burrata.
Another small-shared-plates type of place, the food is cheerful and cheap, with the average dish costing 5 euro (I did the math: getting all 14 on the board that night would have cost only 71 euro!). I wanted to curl up and fall asleep inside the chevre frais, it was that good.
Throw in a gin & tonics list that made me feel like I was back in Madrid and you'd understand why I came back twice in one week. If I still lived in Paris, this would probably be my new go-to casual dinner option.
4. Pizza, Pink Flamingo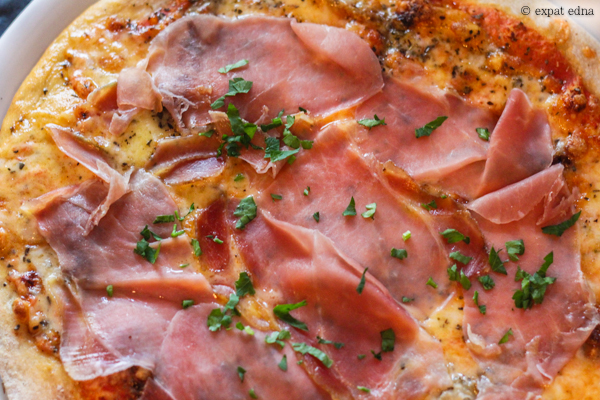 I'd walked past Pink Flamingo hundreds of times when I was on my Breizh kick (it's literally two doors down), never knowing what I was missing. It was only after one tasty movie night at Sara's, where we ordered six pizzas to accompany In Bruges, that Joe and I decided to check out the actual parlor.
Turns out this place is super funky, sporting a hot pink and black 50s rock vibe and graffitied from floor to ceiling while churning out probably the best pizza I've had in Paris (not even sorry, Grazie). The complex topping options make choosing just one pizza so difficult — I've had great success with ones featuring duck breast, gorgonzola and fig, and especially one pie topped with cheesy shrimp and seafood….
5. Chez Janou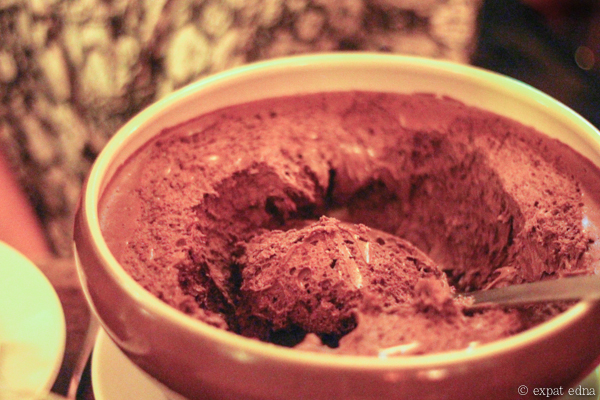 Chez Janou: Come for the Provençal food and decor, stay for the enormous bowl of chocolate mousse they plop in front of you for dessert — and let you serve yourself AS MUCH AS YOU WANT.
Seriously though: the food is okay, the prices are reasonable, the atmosphere is cozy, but I'd only return for this larger-than-my-face bowl of chocolate. It's massive, and the mousse is marvelous.
I'll be back in Paris in July and I'm always taking more food suggestions! Where's your favorite place to eat in Paris?