I barely made it three months in Italy.
Most people are surprised when they hear this, though not all.
There are the usual suspects who go, "But…Italy?!"
But there are those who quip: "Italy's great for visiting, but not for living."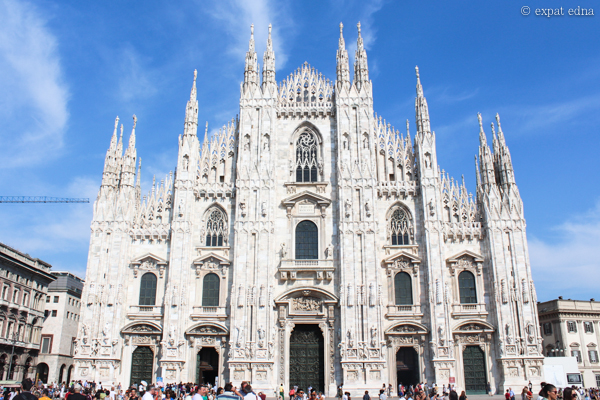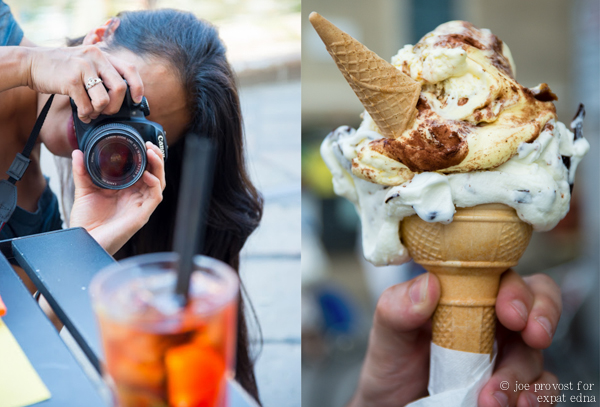 I have to agree, as much as it pains me to do so: I had been obsessed with Italy since I was nine; for fifteen years I'd tried to teach myself Italian and prepared for the day I'd inevitably move there and, obviously, love it.
I very much did not love it. Not small-town Italy, anyway.
It's been a year now, which I think is enough distance to finally explain why things went south*: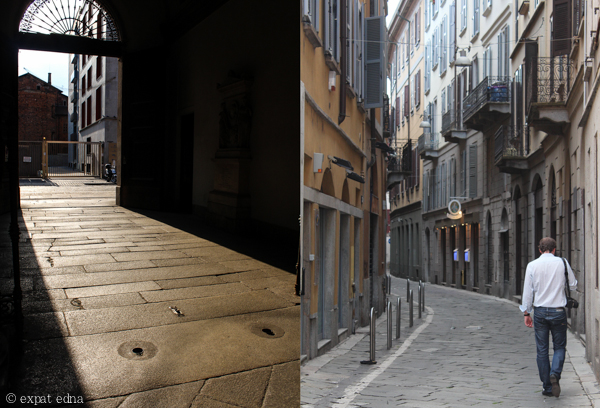 I sometimes seem reserved in person, but I'm a huge extrovert.
Like, actually enjoys large gatherings of people, kind of extrovert. Can't live alone and needs roommates, kind of extrovert. Can't-be-left-completely-alone-for-two-days-or-I-fall-apart, kind of extrovert.
I'm the kind of person who would be totally happy never having a single day of alone time.
The thing about introverts is they need time by themselves to "recharge", right?
Time alone is death to me. I despise it. Just a little bit, and I get depressed. Too much of it, and I will actually wither away into a shell of myself.
I constantly need interaction, socialization, stimulation. I write every blog post with a show on in the background, and can only fall asleep listening to said shows. I always keep my social calendar packed and have text conversations going with at least ten people at any given time.
For me, when I'm feeling down, I recharge by going out — preferably to a busy bar, or packed park, or crowded concert.
In short, I need people.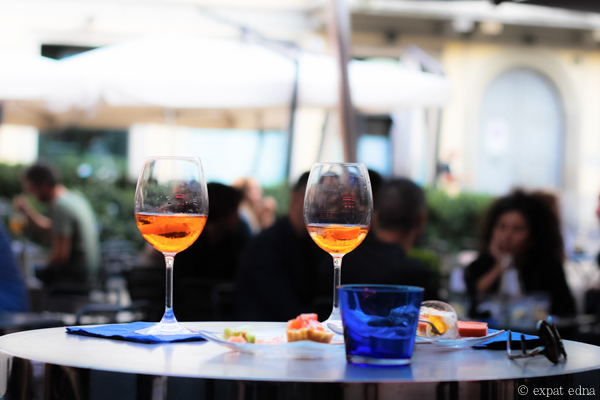 All this to say, moving to a small town anywhere was always going to be a struggle for me.
I thrive best in cities of at least five million. (Shanghai is currently at 24 million and I feel so alive.) Nameless Small Town had about 65,000 people (and felt like only 1,000).
It was the type of place where the historic piazza is the only attraction in town, and the rest of it — my apartment, my office, the train station — was all a 15-minute-walk-radius from that square. The type of place where I got confused looks on the street because people weren't used to seeing an Asian around, and wondered how did I end up in their town?
Where most people were either ten years younger than me or thirty years older, and my Italian was about as good as their English (which is to say, I pantomimed a lot).
My first day there, I had my first-ever panic attack.
If there's a version of claustrophobia for feeling trapped in small towns, then I had that, bad.
Here's the part where someone might say, "Well you complaining idiot, if you were so unhappy, why didn't you just leave?"
I did, often.
Milan was an hour away by train (a train that only ran once an hour…) and I was there nearly every free chance I had. The weekends I wasn't in Milan or elsewhere for work, I would fly back to Paris to recharge in the big city. Eventually it got to the point where I was flying back to France every two weeks.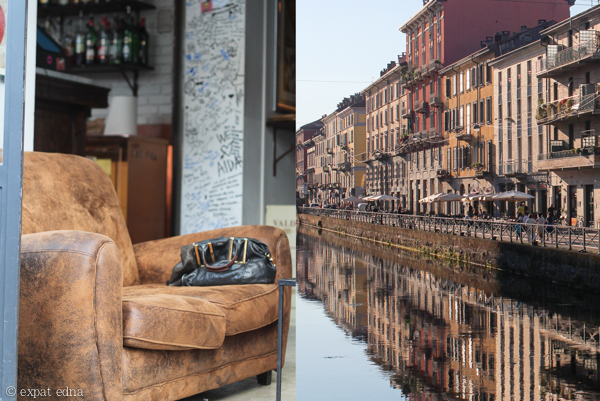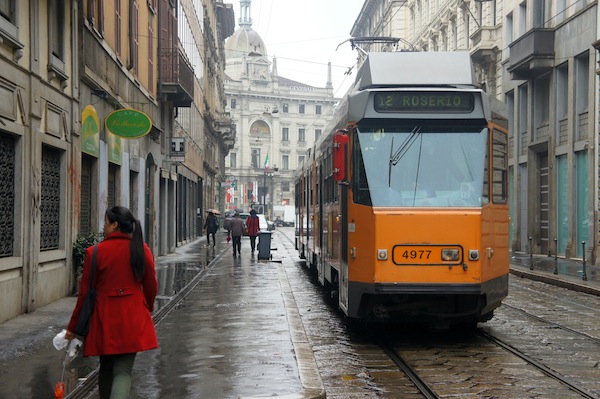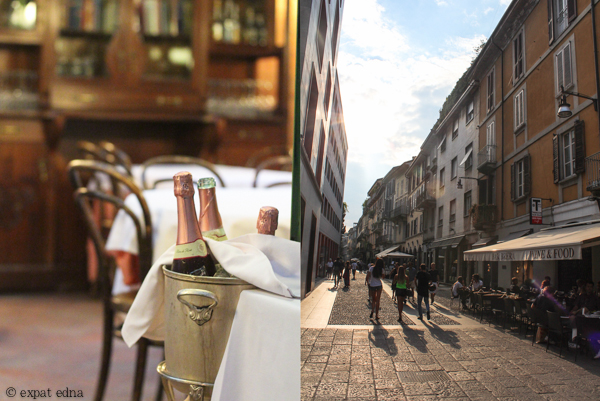 photo of me above courtesy Tom
But you know what, Milan didn't cut it for me either. From everything I'd heard, I was expecting a fashionable city with charm and food that would convince me to stay. Instead I found a gritty city that still felt small and unexciting, with generally underwhelming food that led to me cooking pasta at home most nights.
Worst of all, there were very few bloggers and no Gaelic football. One team did start up just as I was on my way out — but for the majority of my time there I was quite alone, trying to meet acquaintances of acquaintances, while bugging every person I knew to come keep me company.
(And while I didn't meet that many people in the city, the handful I did get to know told me they didn't enjoy living in Milan, either.)
So with that said, the biggest of thanks must go out to Tom and Erica for making trips out — when they'd never met me before — as well as Paris friends Joe and Andy, for helping me appreciate the nicer sides of both cities.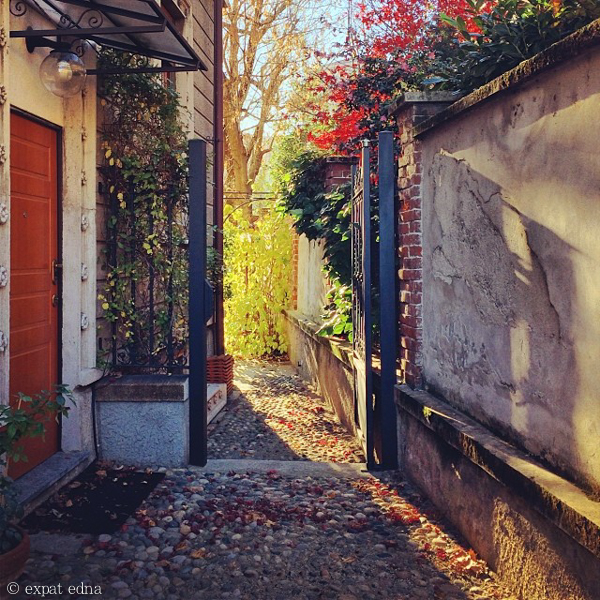 With Small Town Italy getting me down, and Milan not doing much to help, my boss at the time ultimately realized things weren't working out for me — and I do appreciate that he allowed me to continue working remotely from somewhere else, anywhere else.
So it was exactly a year ago, on the eve of Thanksgiving, that I packed up my things and left Small Town Italy for good. My stint there had affected me physically — I looked terrible and lost a noticeable amount of weight in a short time — as well as mentally: to this day I still can't quite hear Italian accents or look at Italian restaurants the same.
I know scores of expats who adore the country and tell me I was just in the wrong part (Go south! they all say), but it seems to me the real charm and appeal of Italy is the countryside experience: going to an agroturismo, getting away from it all; all that jazz that would make me want to throw myself onto the nearest train, hobo-style.
I'd like to go back to Italy, of course — I've heard great things about Florence and Rome; and of course, I adore Venice — and I will, but only to visit. Not to live.
*before any Negative Nancys start commenting, there are additional factors that contributed to this situation that I can't discuss in a public forum. Just trust me, it was never going to work out.
Anyone else? Ever move somewhere where you just didn't click with the city?