How much can you really see with only two days in Los Angeles, a sprawling city the same size as Hong Kong, or a third of the state of Rhode Island? More importantly, how much do you really want to see, when you're an East Coaster who "doesn't really get" LA?
Let's find out.
For this adventure, you will need:
A car (like, for sure)
A map or friend who knows the city
Music for when you hit the infamous LA traffic
Sunscreen because the sun does not let up in southern California
Cash for when you find those glorious taco/fruit/food trucks
I also enjoyed playing "Iconic LA Bingo", where pretty much every other minute I found myself encountering some part of LA, geographically or culturally, I felt like I'd seen before thanks to tv and movies. (See: Hollywood, Malibu, the Santa Monica Pier, palm trees, outrageously toned blonde twigs…)
As always with my itineraries, by no means is this a definitive guide of things to do — this is just what worked for us, and by that I mean this is exactly how much we amazingly fit into two days in LA:
DAY 1: WESTSIDE
Start your day with an energy avalanche of diner food, fried things, and milkshakes at Cafe 50's*. Once you feel far too fat for 9 in the morning, head to the Getty Villa, a gorgeous Roman-esque villa turned art museum.
Modeled after the Villa of the Papyri at Herculaneum (one of the many houses buried when Mount Vesuvius erupted), it houses thousands of Greek, Roman, and Etruscan antiquities — as well as beautiful gardens to walk around, for those who can literally only spend three minutes looking at art before getting bored (guilty).
Admission is free, just note that tickets have to be booked in advance online and parking is $15.
From there drive down the road for lunch at Nobu Malibu*: incredible sushi, ocean views, and occasional celebrity sightings.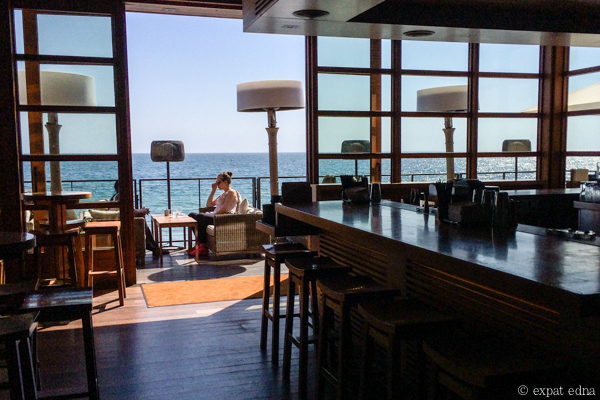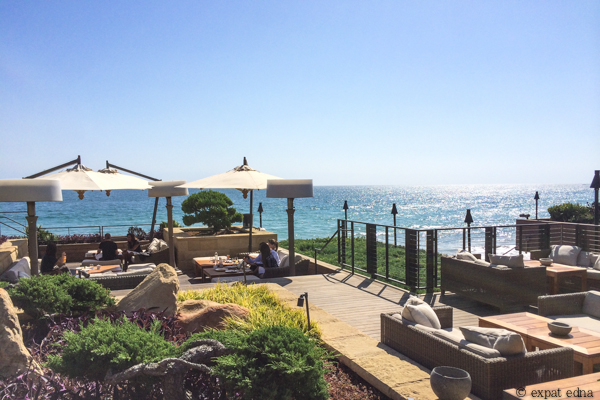 Head on to the iconic Santa Monica Pier, which is one of those places I recognized as famous but couldn't tell you why (according to Wikipedia, it is a historical landmark over 100 years old. Well, that solves that). It looks as pier-y in person as it does in all these shows.
Really, it's the kind of place where after a few minutes you suddenly want ice cream and to be on a carousel. (Plus: seals!)
If you need a quiet break, head to the canals of (the other, non-Italian) Venice. It's a quiet residential neighborhood, and just oozes 'charmingly perfect for peaceful strolls.'
If you're still standing after such an exhausting day, find some food trucks/fruit guys* for dinner, take a nap, then reward yourself with some solid cocktails at The Corner Door* (seriously folks, the mushroom bitters). Alternatively: drinks at Library Alehouse and/or the Culver Hotel (of munchkins of Wizard of Oz fame).
DAY 2: EASTSIDE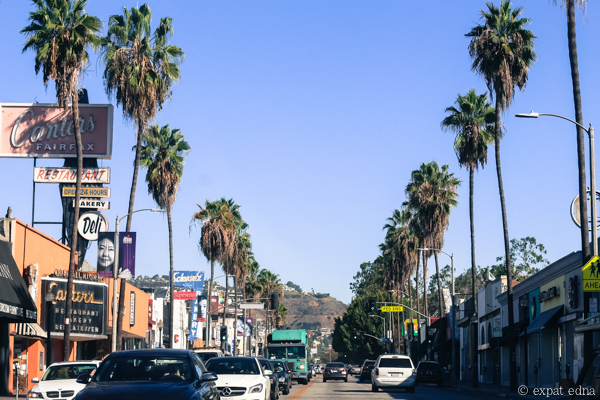 Once again, start with a classic American diner breakfast, this time at Canter's*. Once you've managed to roll yourself out the door, head to Runyon Canyon to work off all that pastrami and mac and cheese (plus all those milkshakes from the day before).
I love heights, so naturally I loved Runyon Canyon for the views over the city. BUT: the sun is brutal, there is very little shade, and every single person running circles past you on those dusty inclines looks like they're about to head to an audition just as soon as they towel off their six-pack.
Prepare yourself.
Following that, a brief walk through Hollywood. Seriously, brief. I don't understand the appeal here: you see some stars on sidewalks, some handprints, and very many tourists and touts trying to sell you bus tours. See it to get it out of your system, but don't linger.
My favorite: "Sid, may you never die / till I kill you" — Humphrey Bogart
So from here, you could continue onto LACMA (the Los Angeles County Museum of Art) or the La Brea Tarpits, which has the bones of ancient animals that died and were preserved in tar, which doesn't at all make you think of those poor dinosaurs from The Land Before Time.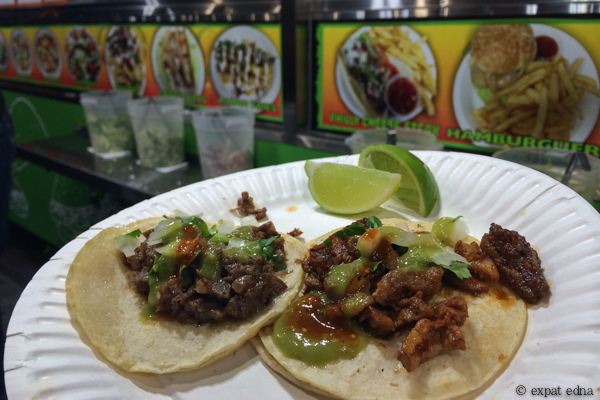 But again, as someone not super into art and such things, I was happy with a drive-by of both, leaving more time to head back Westside for a nap and, most importantly, more food. Specifically, more Mexican food.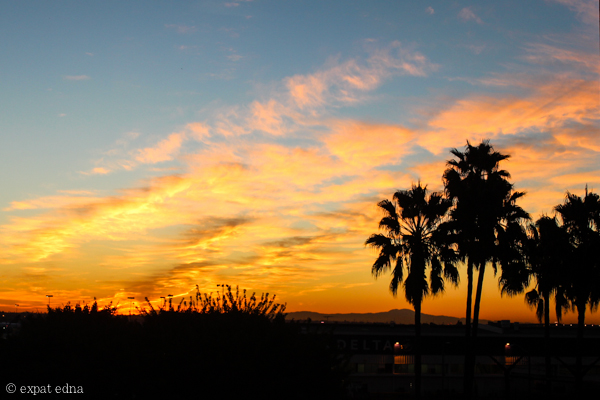 And thus, we left LA early the next morning to this sunrise, belly full of food and happiness and much sun. Can't ask for more than that.
*For more on all the food: The 5 best things I ate in LA