In this series, I ask expats to share the joys of local life they've found in their corner of the world. If you're just joining in now, check out other cities that have been covered so far here.
To mark the return of I Love My Neighborhood, I couldn't be happier to introduce Marina, one of my dearest friends from Paris!
Remember how awesome my 24th birthday "Paris in the 50s" party turned out? Much of that is thanks to Marina, theme-party-decorator-thrower extraordinaire. She's also a recent master's grad of the Louvre and does impressive museum stuff in Paris while also planning a wedding and maintaining the most infectious optimism and a laugh you can't miss from a mile away. This girl is amazing. Oh, and — getting back on track here — so is her neighborhood (even if it is Left Bank…):
Marina: Why I Love Odéon
Paris' quartier de l'Odéon is on the Left Bank and stretches down from Boulevard Saint-Germain all the way past the Luxembourg Garden.
I love my neighborhood because it is like living in a dream of Paris. The architecture is gorgeous, green spaces are everywhere, and there are great cafés for people-watching. As in any big city, life in Paris can be hard. But, walking down one of this neighborhood's exceptionally beautiful streets or indulging in a decadent pastry, I can forget for a moment how exhausting city life can be.
I first moved here in 2011, to a tiny chambre de bonne (a former maid's room) on the top floor of a building with clear views of Saint-Sulpice, the Louvre and even Sacre-Cœur. I made the silly mistake of moving to another neighborhood to have more living space, and I only made it eight months before moving back to this neighborhood. Once you've lived here, there's no going back.
The Luxembourg Garden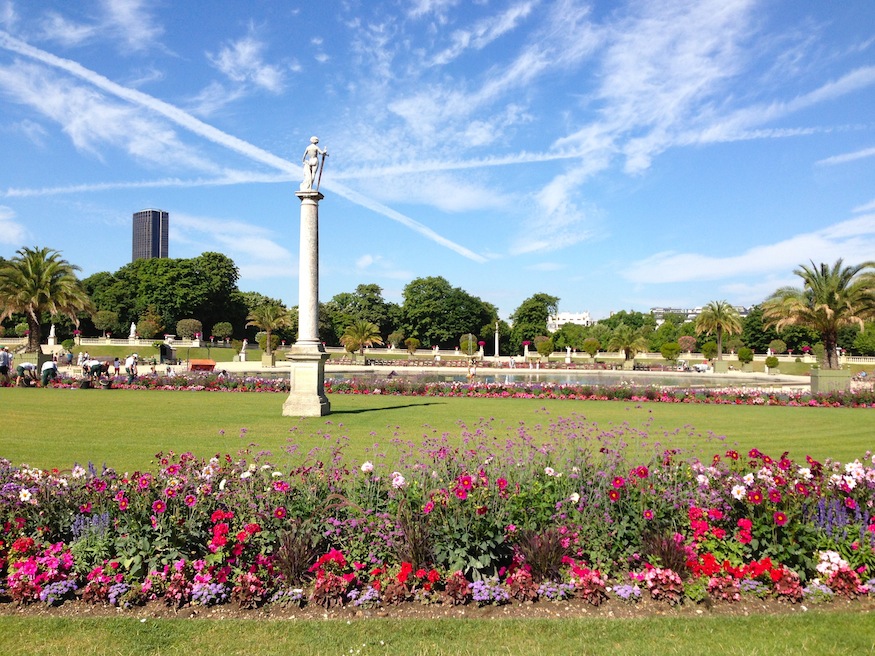 Not much beats a leisurely stroll through the Luxembourg Garden, especially in the evening when there are long shadows and golden light. The Garden, just over 500 years old, is full of statues, fountains and ever-changing flower beds. If I need a fix of my native country, I make a bee line for the reproduction of the Statue of Liberty. I love the water basin full of toy boats in the summer, surrounded by imposing busts of French queens. The Garden also holds a special place in my heart because my fiancé proposed to me in one of its quiet corners.
Central Location
Odéon is located very centrally: a quick walk to the Louvre, a bus ride to the Marais, a direct trip on the métro to Montmartre…it feels like everything is close by. Living here really encourages me to walk places rather than take public transit.
Small Museums and Public Art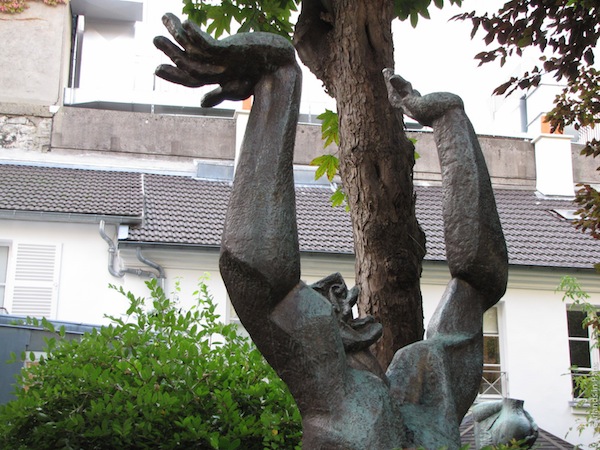 Odéon is filled to the brim with fine arts. There are a few intimate museums in the area: the Musée du Luxembourg puts on interesting small exhibitions and the Musée Zadkine features work by the sculptor Zadkine in his old atelier. If you peek in the Saint-Sulpice church, you can see holy water fonts shaped like shells by Pigalle and a fantastic fresco of Jacob wrestling with the angel by Delacroix. The streets are also full of art: a stone woman sits wearing a big hat on Rue Bonaparte, a poem by Rimbaud is painted onto a stone wall on Rue Férou, weathered books hang from a tree in the Carrefour de l'Odéon….
Place Saint-Sulpice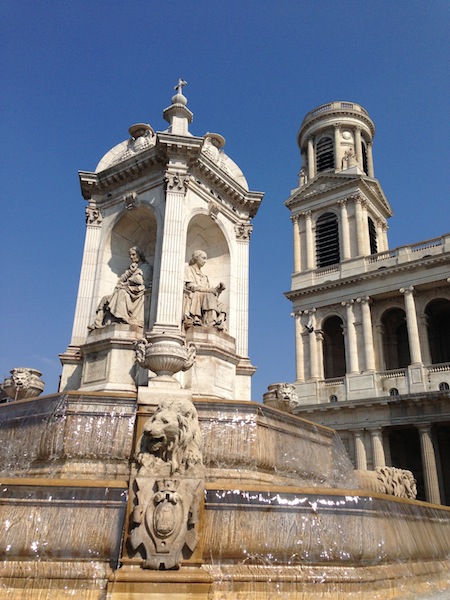 This is my favorite place in the whole world. This gorgeous square in front of the Saint-Sulpice church is dominated by an impressive fountain decorated with bishops and lions. Around the square, there is everything you might need in your Parisian life: a café for people-watching, the local mayor's office for administrative needs, a Wallace fountain should you get thirsty and Pierre Hermé for macaron-indulgences.
Pastries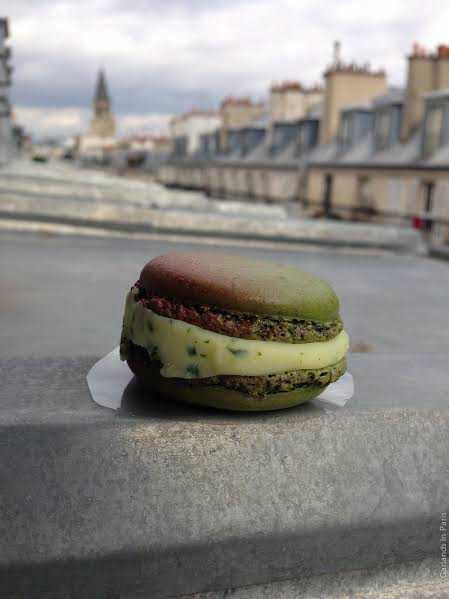 It would be remiss not to mention the pastries that can be procured in this neighborhood. To name a few: Un Dimanche à Paris, the original Pierre Hermé, Gérard Mulot, Ladurée, La Tarte Tropezienne. When I first moved to Paris, I literally lived right above Pierre Hermé; I had to set a rule of only one fancy pastry per month.
Castor Club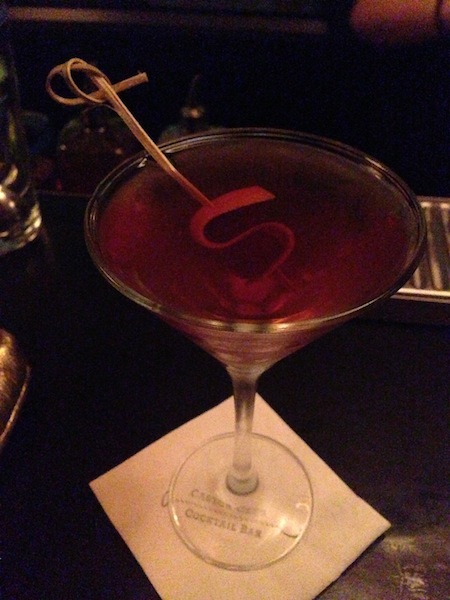 This low-key bar is my favorite Parisian speakeasy. Modestly tucked into a dark façade on Rue Hautefeuille, Castor Club is small and cozy, with Johnny Cash, Buddy Holly and Hank Williams playing overhead. It lives up to its name with a stuffed beaver next to the bar. The cocktail menu here is exciting, with high quality spirits and talented bartenders. I had my first Perfect Manhattan here long ago, and I have yet to taste one better.
***
About the author: Marina is a museum educator from Michigan who's lived in Paris since 2011. You can read about her life in Paris, fun museums and exhibitions, and party planning in her blog, Garlands in Paris. She's also on Twitter, Facebook and Pinterest.
All photos courtesy of the author. Want to feature your neighborhood in this series? Drop a line!