Like many good ideas, the idea to roadtrip to Belgium for beer came about over a few drinks at the bar.
It was the start of expat leaving season in Paris. I was at a friend's going away party, and with my own time in the city quickly running out, I was ruminating on goodbyes and next chapters, good times past and missed opportunities — and how to stave off the bittersweet end while making the most of the time I had left.
"You know what I always wanted to do, but never got around to?" I mused at a friend, making casual conversation.
"What?"
"Take a long weekend and drive to Belgium to do nothing but drink beer and eat fried food."
(It was a trip I'd wanted to take since discovering Belgian beer in China in 2008, and thus one of the only travel goals I had when I moved to Paris — yet after a year and a half I still hadn't made it to the neighboring country up north [due to a combination of not wanting to travel alone and one traumatizing experience driving near the Eiffel Tower]).
To my total surprise, my friend responded:
"Yeah, I'm down. Let's do it."
So two weeks later, we met up at Gare du Nord, picked up a little red Euro rental party car, and drove the three hours from Paris to Brussels.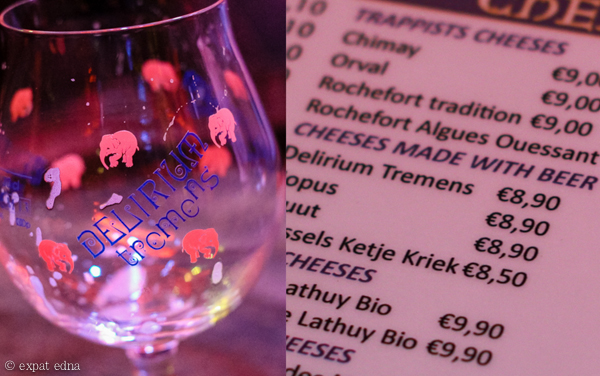 As soon as we got in, we walked into town and hit up last call at Delirium Café, where there were so many Belgian beers to choose from I felt like a kid in an adult candy shop. I thought I knew about Belgian beers before, but one glance at the menu made me realize I knew nothing.
(There was even cheese made with beer. I didn't even know you could make cheese with beer! Trappist cheese is a thing!?)
Since I'd never been to Belgium, the next morning was briefly devoted to sightseeing while on our way to beer.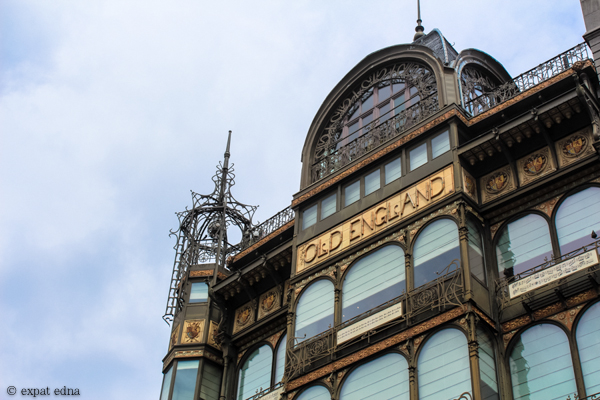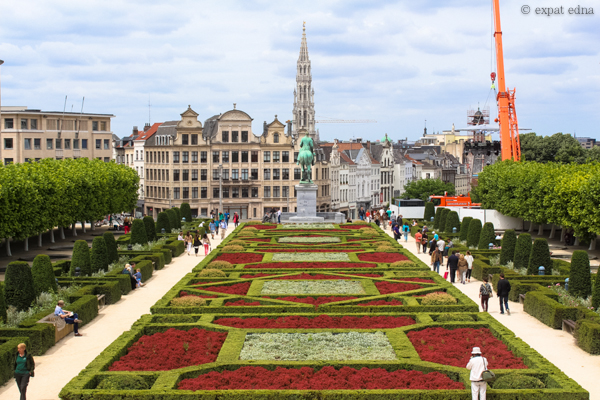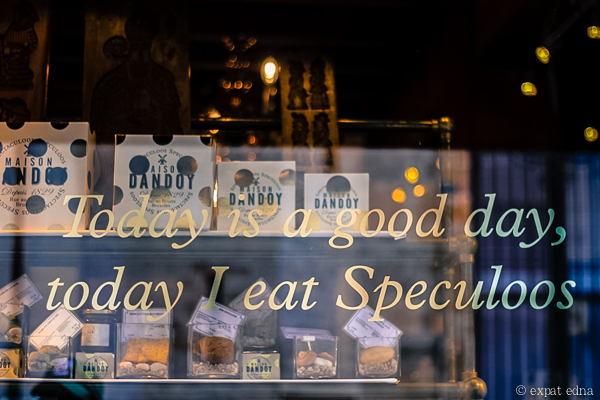 There was a break for the (questionably-famous) Mannekin Pis statue, and its waffle-y counterparts.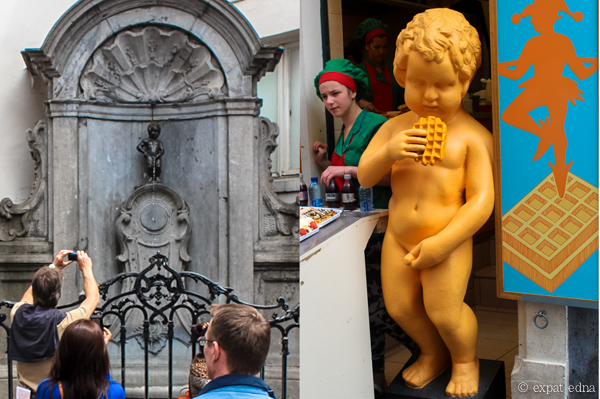 Then it was quickly back to more walking around town, with stops for beer and the occasional order of frites (topped with samurai sauce, a super tasty creation better than ketchup and mayonnaise combined).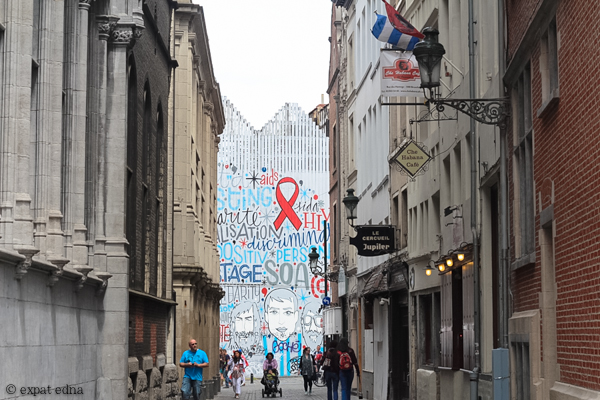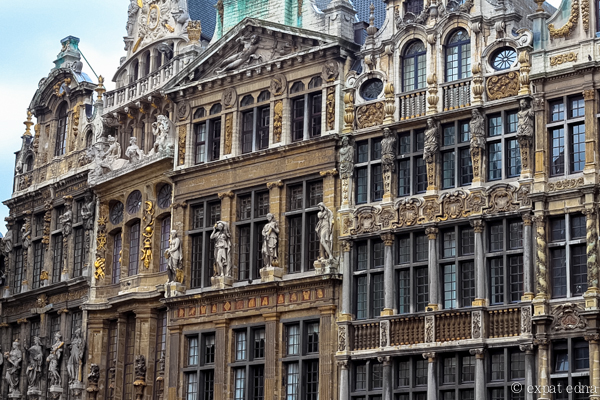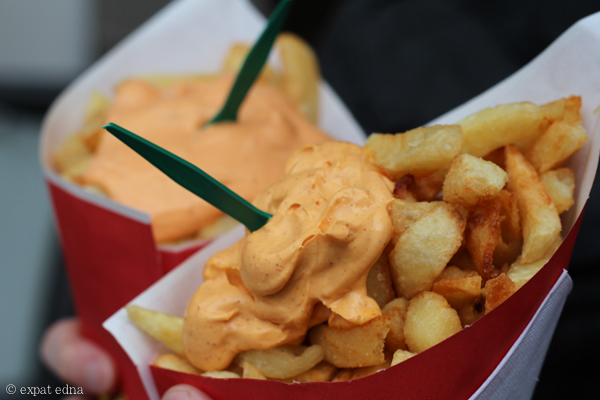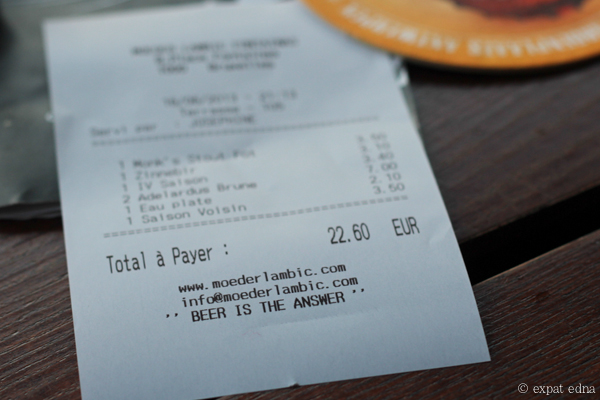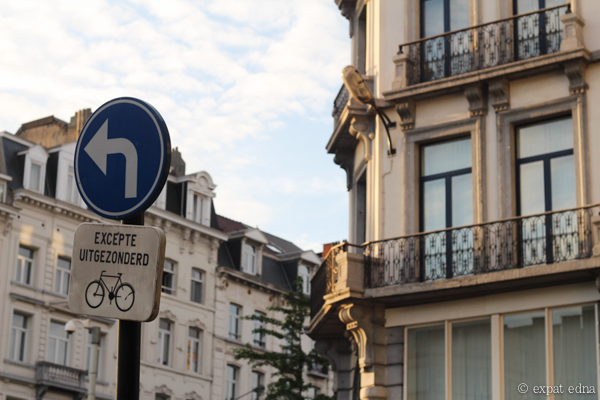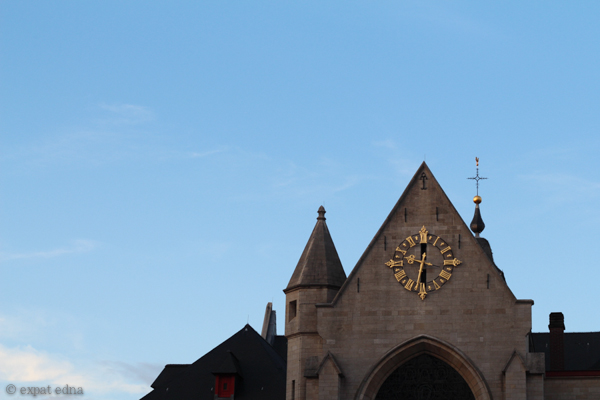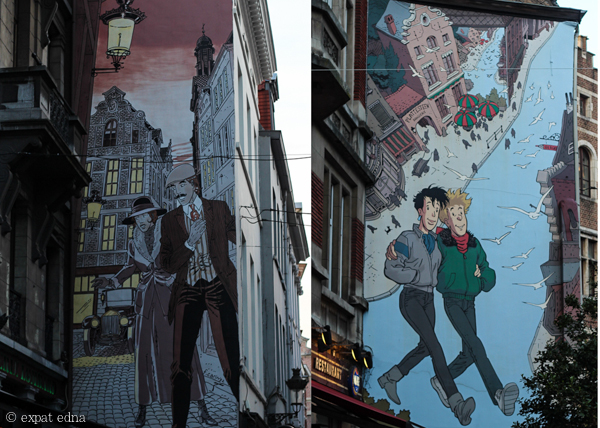 Once it got too dark and chilly to be drinking beers on a patio, we moved our operations back to the Delirium Alley, which consists of who knows, maybe eight different bars? that supposedly all have a different theme? but are all still owned by Delirium? It's complicated. All I know is that they serve beer — beer that is delicious, cheap, and comes in more varieties than I have time in the world to drink them — and that's good enough for me.
(Plus, added bonus: it's a great area for people watching.)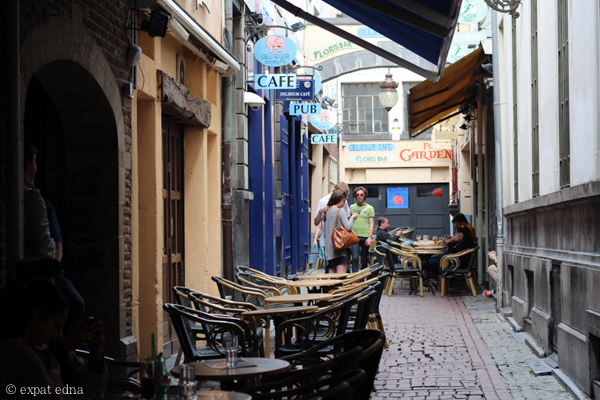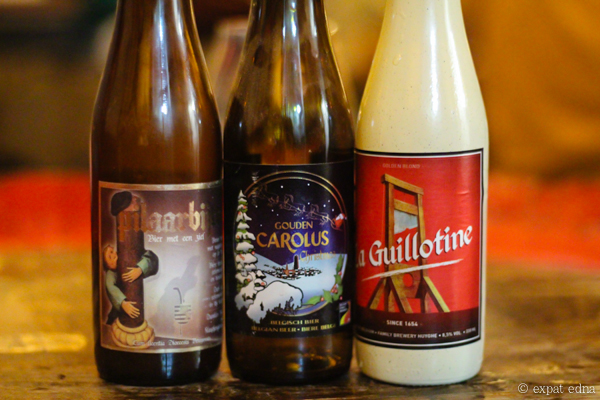 The next day, feeling like we should get more use out of the car, we drove to the nearby town of Ghent.
It's a pretty enough place — who doesn't love a northern European canal town — but we didn't feel the need to stay longer than the afternoon. The lure of all the beer in Brussels was too strong.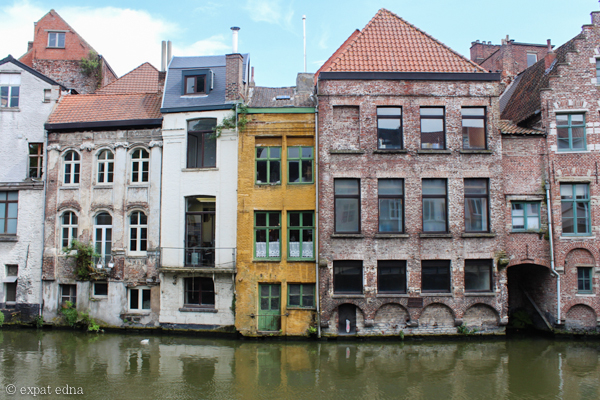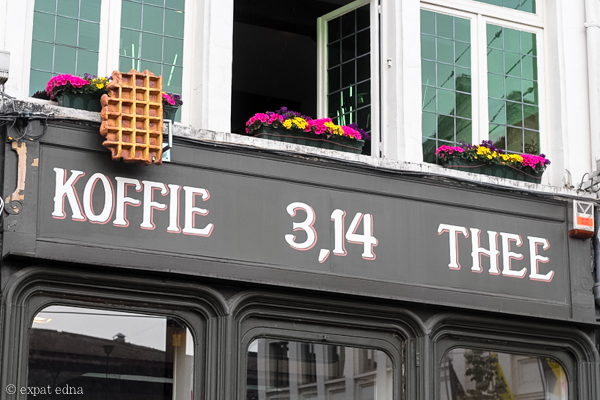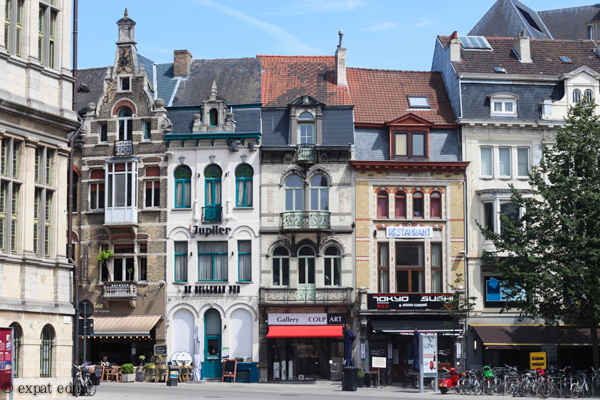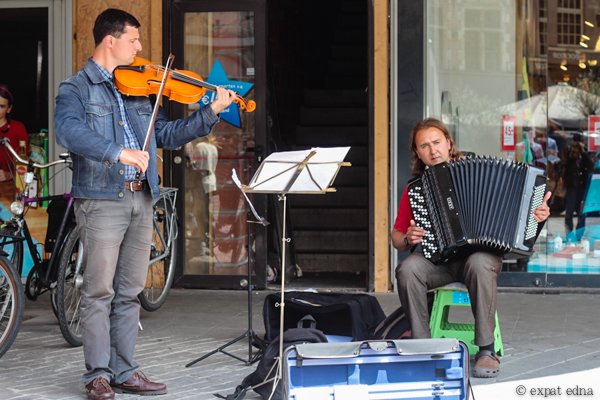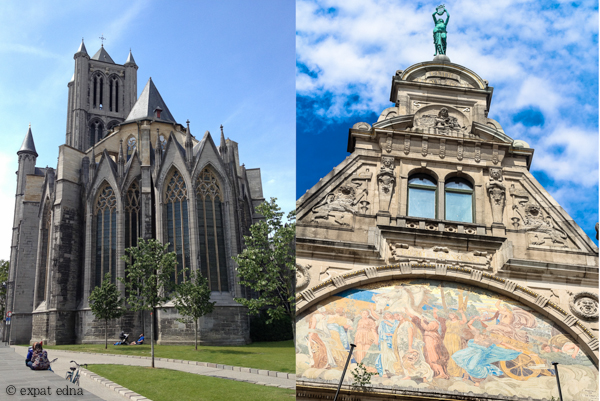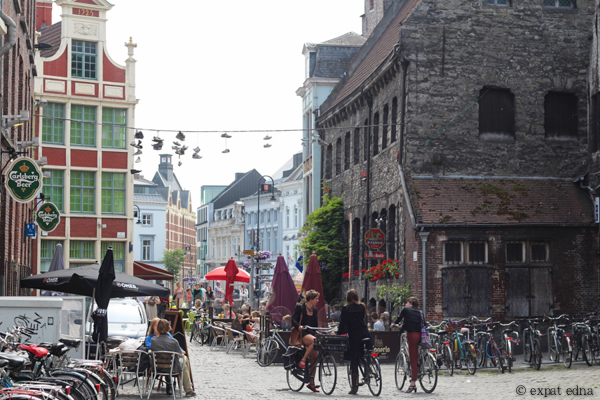 So back we went, to spend our final evening enjoying the elusive Westvleteren (a beer sold in such limited quantities you have to make reservation to pick it up from the monastery, and orders are limited to a certain quantity per license plate) and cozy company at a small tucked-away local-ish bar off the Grand Place.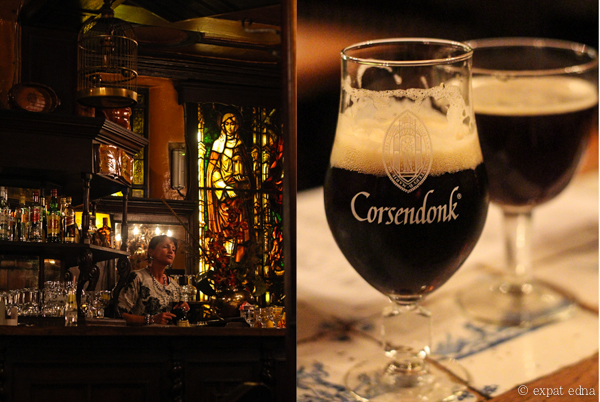 The following day, before we crossed back into France, we made sure to stock up our little red car with provisions.
The beer aisle at a Belgian grocery store is basically this: shelves as far as the eye can see, stocked full of some of the best beers in the world, most of which run around ONE EURO each. We paid €90 for 55 bottles of Rocheforts, Deliriums, Westmalles, St Feuillens — we brought the whole lot, and then some.
It's basically heaven.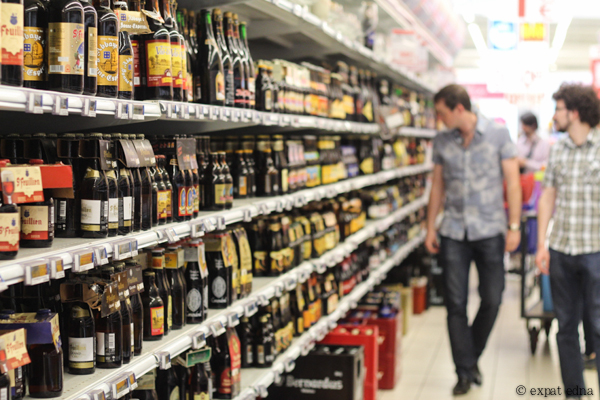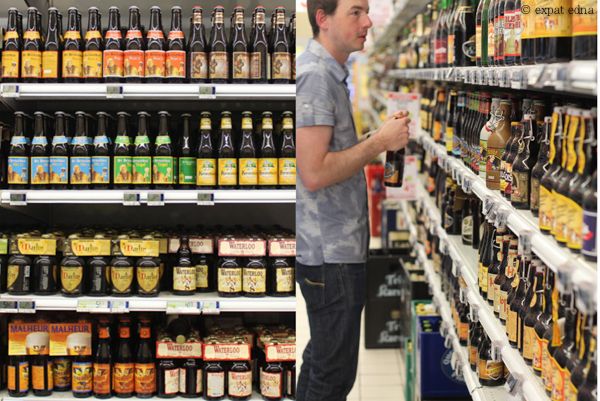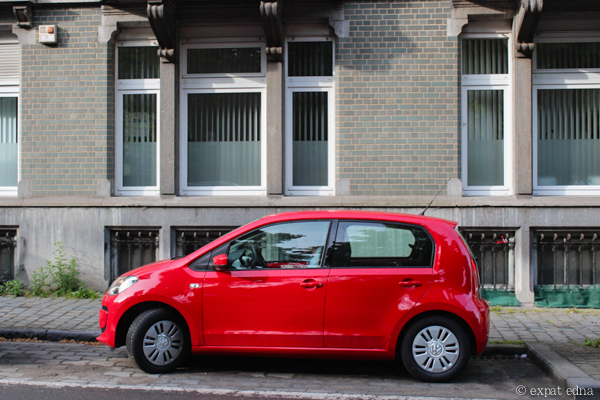 Little Red: party car and Belgian beer mule.
IF YOU GO
These are my three favorite places for beer in Brussels (meaning strong selection + chill atmosphere):
Moeder Lambic, Place Fontainasplein 8, 1000 Brussels
Beer Mania, Waversesteenweg 174 Chaussée de Wavre, 1050 Ixelles
Delirium Café, Impasse de la Fidélité 4 (Delirium Village), 1000 Brussels