The thing about accidentally going on a year-long round the world trip is that you don't actually realize you're on one...until it's over.
I mean, when you plan to travel long-term, you usually have a start date. You (usually) have an end date.
You are aware that you are on An Adventure.
Whereas for the past year (and change), I'd been…drifting? vagabonding? Going with the flow.
Things kept happening. So I kept moving.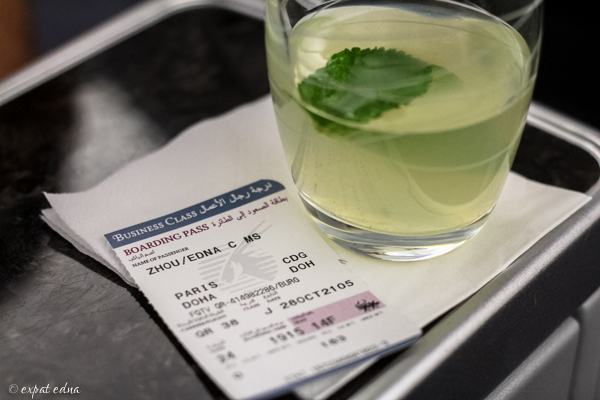 And before I knew it, I was landing in my 20th country in 12 months, and suddenly it's summer again, and suddenly I'm 25, and I'm living on a different continent, and everything is different.
Some may have noticed I never posted my usual end-of-year recap last December. That's because back then, I was only halfway through this adventure (though I didn't know it at the time).
It didn't feel like the end of anything.
But here we are, summer again, officially past the one-year mark — and it does finally feel like the end.
(*for the record, I'd started writing this weeks ago, in hopes of posting it exactly on the anniversary of the travels starting. Turns out I had a lot to slog through — both photographically and mentally — so it's coming to you just a tad late.)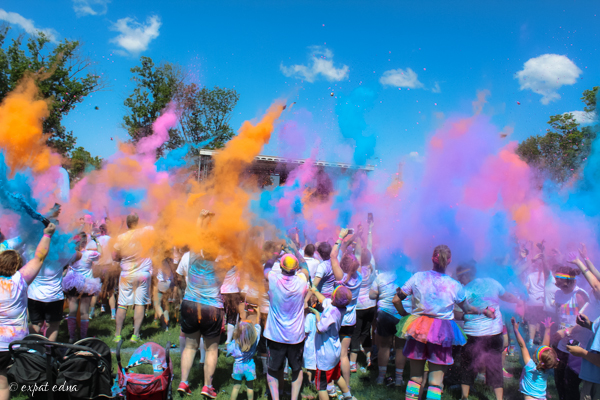 It's crazy to think that just a little over a year ago, I was still living (and living very well, I've realized in retrospect) in Paris.
I had a fabulously cushy part-time job with luxurious amounts of spare time to write and explore; I was in a city I loved, with amazing friends I loved, and I was about to move to Italy to continue my dream career in sports journalism. I honestly thought I had it all: the apartment, the carte de sejour, the career, even the guy.
Life was pretty carefree (seriously, could I have oozed more happiness in my posts from last spring?) and I thought I was set.
Fast forward to today, and I'm living in Shanghai. I've left sports journalism (for now), and for the first time in my life I'm working at a big-time company, complete with high-rise office and HR department and dental. Life is fine, I really can't complain about anything — but man, I did not see this coming.
How the hell did we get here? I'm not entirely sure. But here's how it all went down:
Month 1: Belgium, France, Switzerland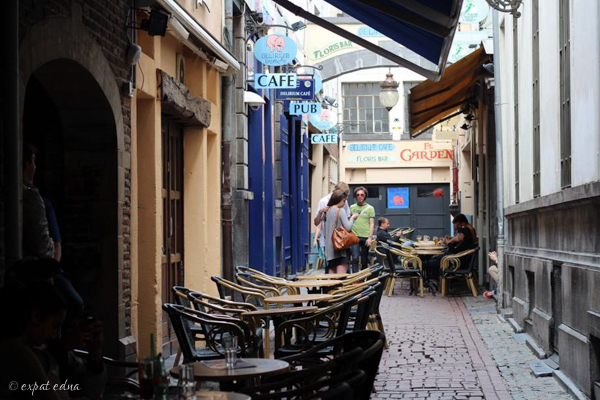 Belgium: where it all started. Thinking I was about to leave France for good, I asked two friends to join me on a road trip from Paris to Brussels and Ghent, with plans to do nothing but drink beer and eat fried food for three days. Which we did, to our hearts' content.
Upon returning home, I moved out of the 16ème and onto Île St. Louis. It was supposed to be temporary, but this move changed everything. I fell in love with Paris from the island.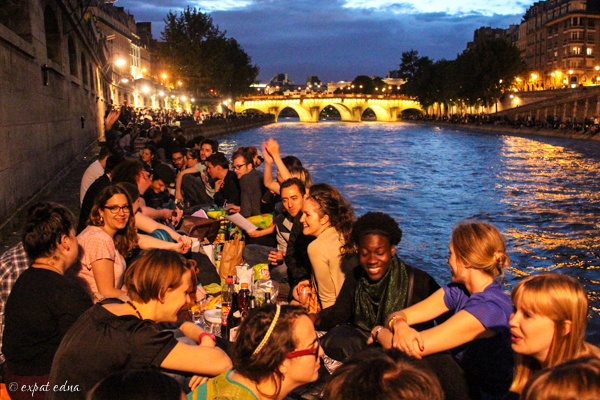 Summer hit. Fête de la Musique was a celebration of not only friends and music and nights that last till morning, but also the last day of work at my Paris job.
Then — with everything suddenly in flux — I was off to Lausanne, Switzerland.
Month 2: Switzerland, France/Italy
I spent two weeks in Switzerland for work, covering the IOC Extraordinary Session in Lausanne.
After returning to Paris, I was immediately called out to finish a project at headquarters. I spent the next couple weeks commuting between France and Italy.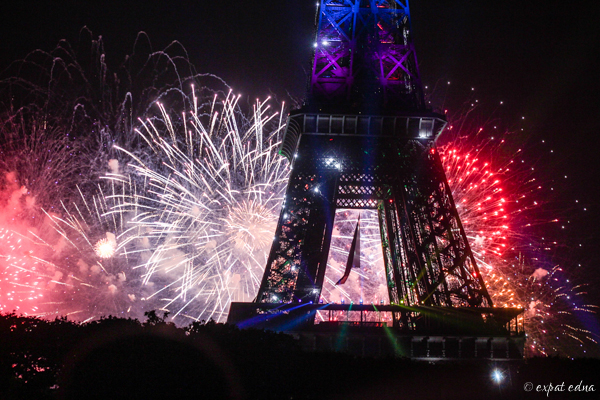 I worked outside Milan during the week, then would head back to Paris for the weekends. There was a lot of time spent staring out windows — it's a seven-hour trip regardless if by train or plane — but it was worth it to celebrate Bastille Day in Paris.
(I also had no idea this was only the beginning of my Italy-France commutes.)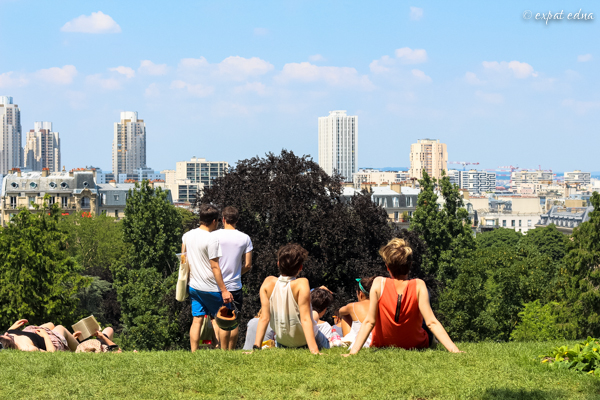 Then things calmed down, my start date in Italy got pushed back — and I suddenly found I had six weeks to do absolutely nothing but enjoy Paris and travel around Europe.
(Concurrently, at this point my life had started to turn upside down. Even to this day, I'm still working on coming to terms with the events of last summer.)
But in many, many other ways — it was a glorious summer.
Month 3: France/England, Spain, Switzerland, Italy
At the beginning of August, my sister, having never been to Europe and about to enter a stressful last year of high school, came to visit for a week. We walked alllll around Paris. We walked alllll around London.
A couple days after she left, I went to Madrid with five friends for a long weekend. We spent the days eating, the nights drinking and dancing.
There was a day trip to Segovia involved, where we watched a regal and elderly Spanish man do very un-regal things to a baby pig with a porcelain plate for lunch.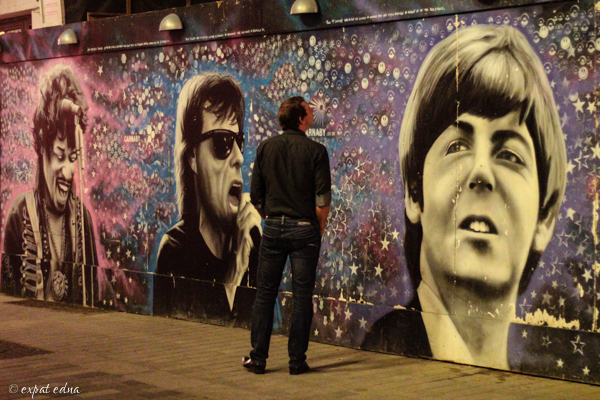 Two days after Madrid, I somewhat spontaneously decided to head back to London, again.
Then before I knew it it was already the last week of August, and I left Paris "for good" via a three-day roadtrip through France, Switzerland, and Italy.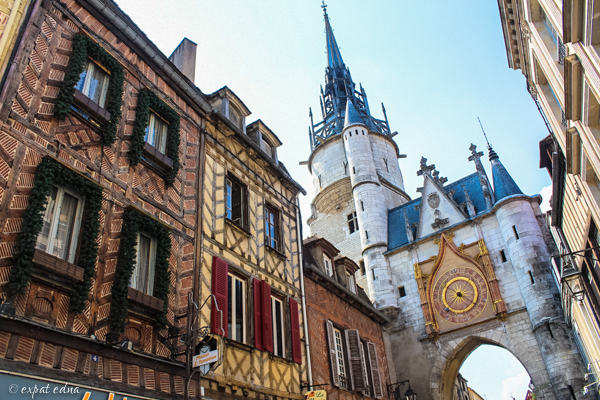 First stop: the quaint little town of Auxerre, France.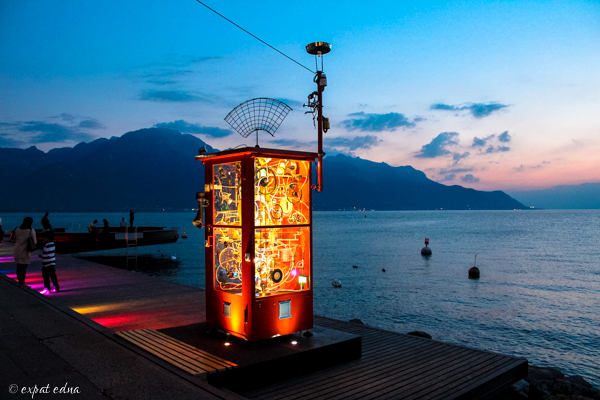 Then a night in Montreux, Switzerland, to wander around Lake Geneva and explore the Château de Chillon.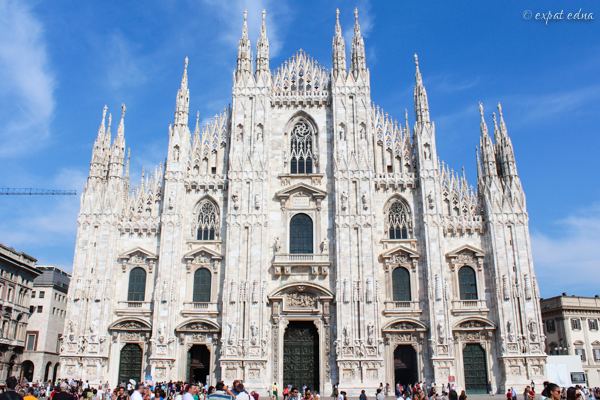 And then — after a quick gelato and lake stop in Verbania — the roadtrip was over, and I was officially living in Italy.
Month 4: Italy, Germany
However, I struggled to adapt to life in small-town Italy, so I had a number of friends visit in the fall. I'll always be grateful to Tom, Erica and everyone who came to visit and at least got me out to Milan — there was only one weekend out of six where I was alone. Life savers.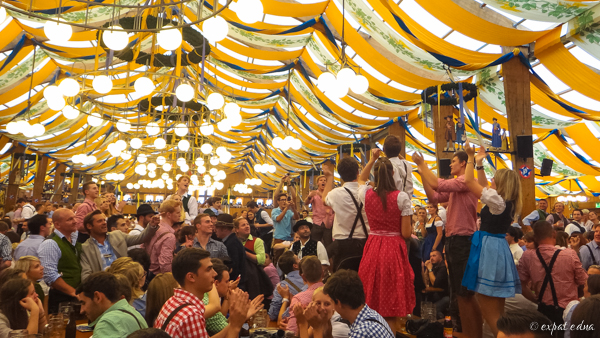 Then the trip I never knew I always wanted to take: Oktoberfest in Munich! I reunited with two of my best friends from Singapore and Paris for a weekend of beer and drindls and Italian house parties. It was such a fantastic experience, I came very close to booking flights to Munich again this year.
Months 5 & 6: Italy/UAE/France
This was the beginning of the crazy times.
October to November was a steady back and forth between Italy, Dubai, and Paris.
Four weeks' worth of Italy-Dubai-Paris-rinse-repeat flights.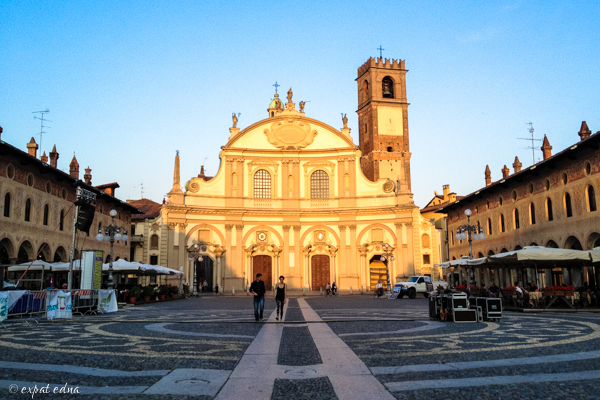 The month started in Italy. I was preparing for a trip with friends to the Truffle Festival in Alba when my boss called me in, said I need you in Dubai for three weeks — and the next morning I was off.
I was in the Emirates for the FIFA U-17 World Cup, which meant keeping a Dubai base while traveling to Abu Dhabi and a few smaller cities around the UAE for matches.
But I still had business I needed to finish up in Paris, for which I'd already made arrangements in advance. So I flew back for a weekend. (However, it did mean I was able to attend a friend's epic party bus leaving do in Paris — so possibly the only time I have been grateful to have to deal with French paperwork.)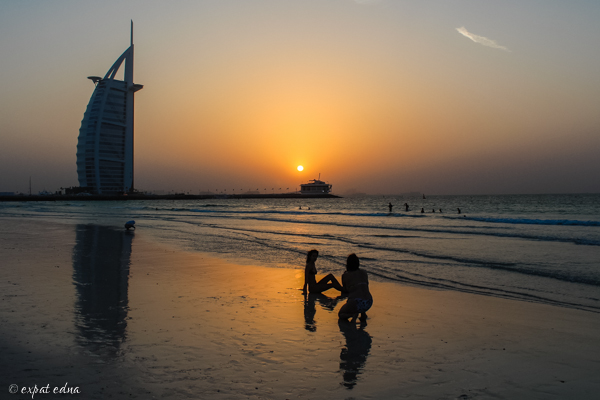 Then back to Dubai, to wrap things up there.
Aaaand then back to Paris — for fun this time. (I had booked the trip weeks earlier, before the Dubai project came about.)
Then back to Italy. Shortly after returning, I had a talk with my boss and came to a new working arrangement.
I packed everything I had into one suitcase and one backpack, and left small-town Italy for good.
One 15-hour bus ride later I was back in Paris, just in time for Thanskgiving.
In total, I spent three out of five weekends in November in France. The third and last time was when I truly, finally, for real this time, left Paris.
Month 7: England, Scotland, Wales, Ireland, Denmark, Iceland
December marked the beginning of a grand five-week winter backpacking adventure — starting with a week in London.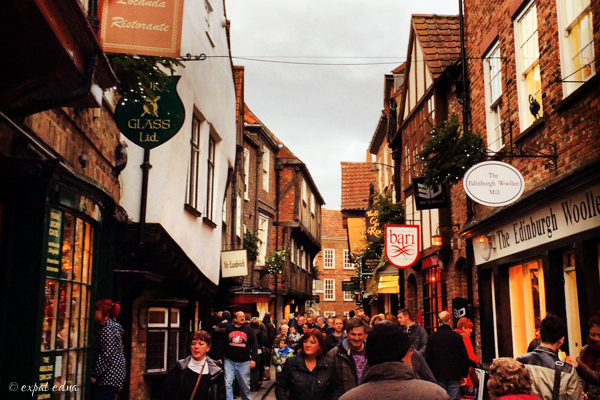 Following that was a roadtrip up the country, with a stop in York, England to catch up with an old high school friend from my hometown of York, Pennsylvania. (We hadn't seen each other since our graduation ceremony in 2006!)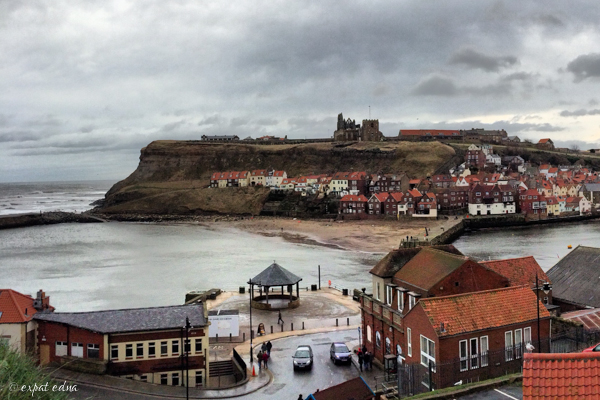 After York came the seaside town of Whitby — where it was discovered the Captain Cook Museum is closed in the off season, except by appointment only.
Then it was onto a week in Edinburgh, a city that totally captured my heart. The atmosphere, the whisky, the accents; the beautiful weather, the Christmas market, Arthur's Peak — it was all just so wonderful.
From Edinburgh it was an overnight sleeper train back to London, where I continued to catch up with more friends, finally saw the musical Once (though I'd known the movie soundtrack by heart for years), and revisited all my favorite bars and restaurants while feverishly discovering new ones as well.
(Seriously, I love London. I'm going to live there someday.)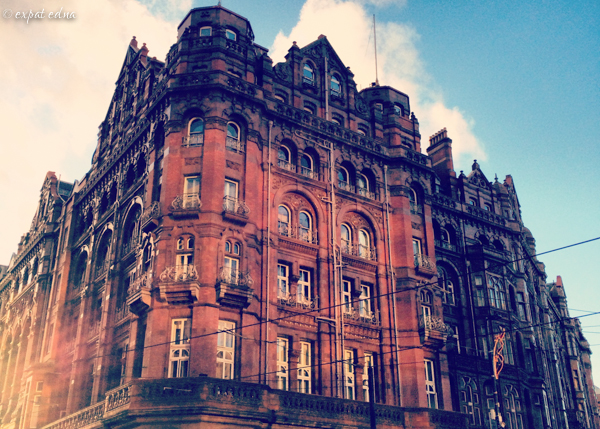 Manchester and Bolton closed out the England leg of the trip, where a weekend was spent exploring the bar scene of the north and catching up with Sam, and old friend I hadn't seen since my 2008 Dalian days.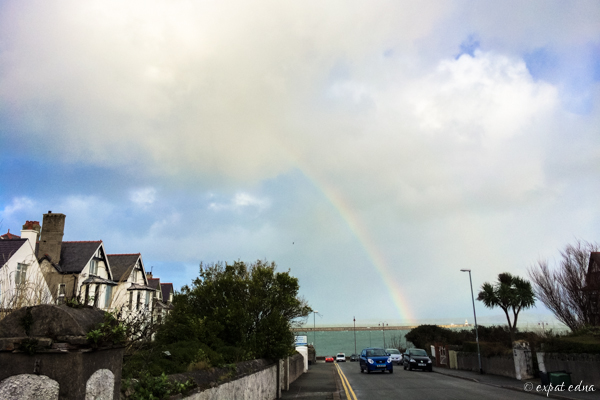 Then one night in Holyhead, Wales, where I saw little else except rain and hail and wind so bad our ferry to Ireland got delayed on Christmas Eve…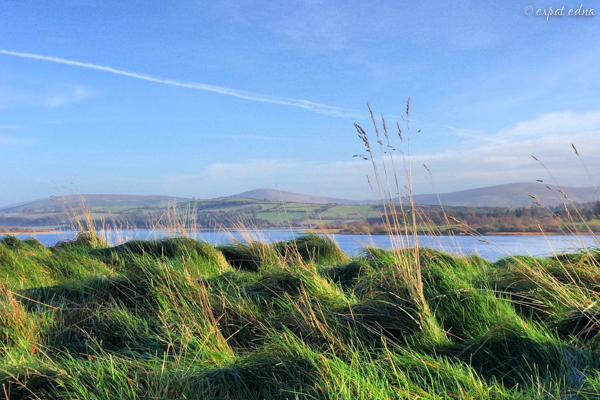 …but even the most seasick-inducing ferry ride was worth it to be in Ireland for Christmas. Christmas Day was absolutely gorgeous — seriously, look at that photo, the weather was unreal — and spending the whole day driving around beautiful County Wicklow was perfection.
The rest of the trip was spent in Dublin, catching up with old friends over pints of (proper) Guinness.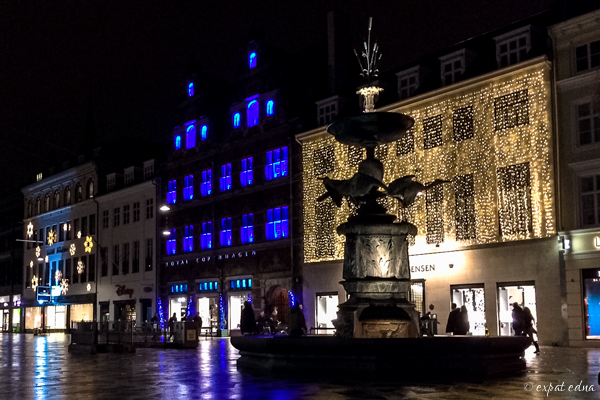 From Dublin we flew to Iceland via Denmark — and since neither of us had been before, we took the opportunity to explore the capital by pulling an all-nighter in Copenhagen.
A couple days later, we rang in New Year's 2014 in Reykjavik. As someone who loves the holiday, I'd say Reykjavik's NYE ranks up there with Sydney as one of the best in the world.
Month 8: Iceland, Singapore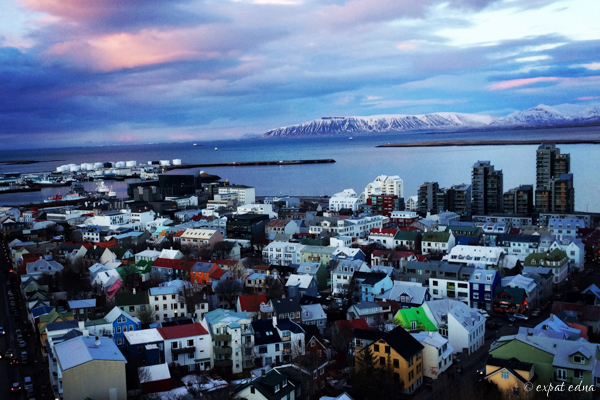 We celebrated a brand new year by road tripping around the awe-drop-spire-mazing country of Iceland (start as you mean to go on, right?) from bases in Reykjavik and Hveragerdi. After ten days — ten of the best days of my life, Iceland is incredible you guys — I left the bittersweet north and flew out to tropical Singapore.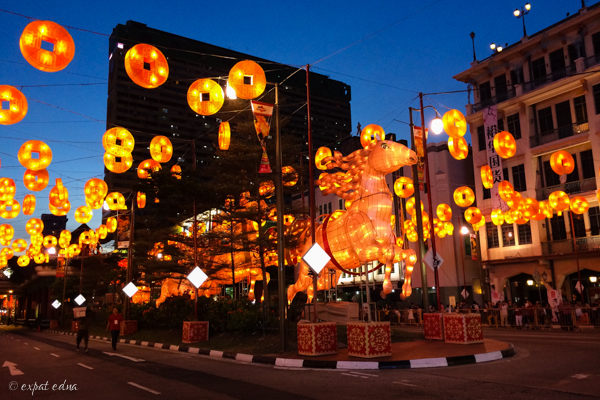 There'd been talk at work of relocating me to Hong Kong, and Singapore was a resting point where I could crash with friends while sorting out logistics for the move. Instead, I got hit with one doozy of a quarter life crisis, Batman.
Month 9: France, Russia, Italy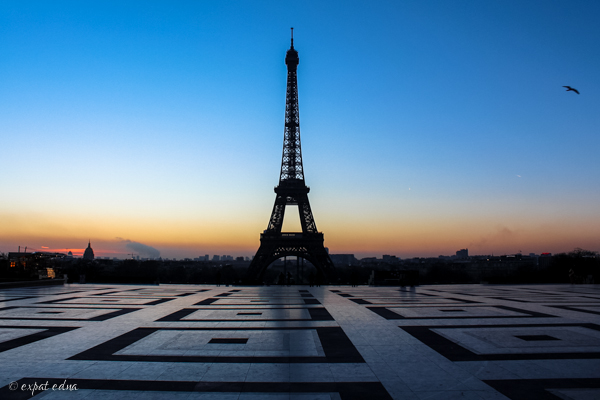 After three weeks in Singapore I flew back to Europe via a well-timed layover in Paris, because frankly, I needed to see the old lady.
And then I went and covered the Winter Olympics in Sochi.
No, it was not as bad as the media said it was.
Yes, I loved it. I always do.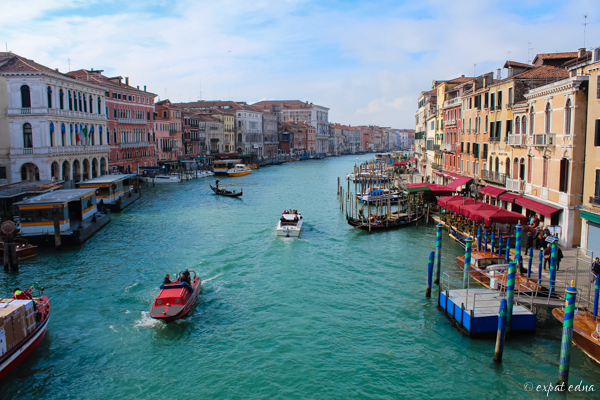 But after Sochi I needed a break. I went to Venice for Carnevale, where several of my Paris and Singapore friends had banded together to rent a house on the water for a week during the festival. I fell in love with Venice, took a day trip to Murano, cleared my head, left my job.
And even though I didn't know what was going on with my life anymore, I knew I was really, really happy.
Month 10: France, Belgium, Netherlands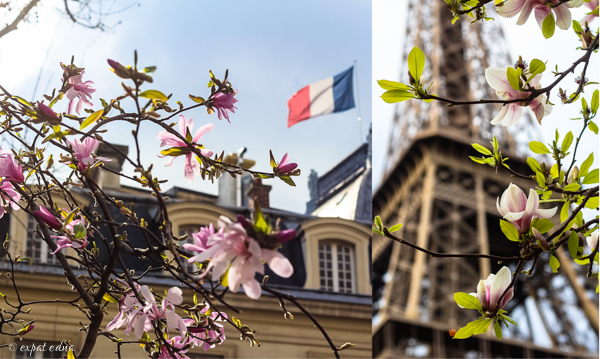 Newly unemployed, I figured: why not just keep traveling?
From Venice it was onto Milan, where I packed up and shipped off the last of my things sitting in storage, and then — feeling much, much lighter — continued onto Paris for a glorious springtime, market-filled, rejuvenating three weeks.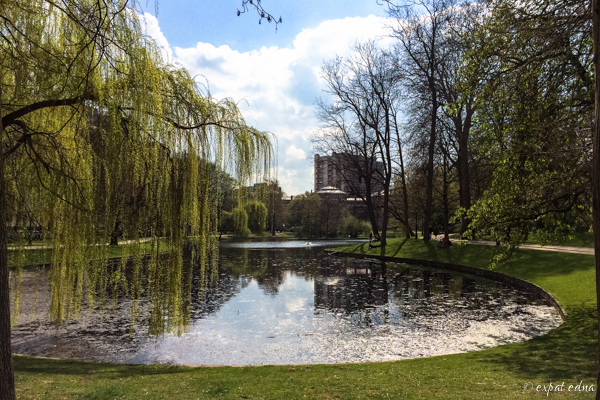 The beautiful weather followed from Paris to Brussels, where we once again satisfied the beer-and-frites shaped hole in our hearts…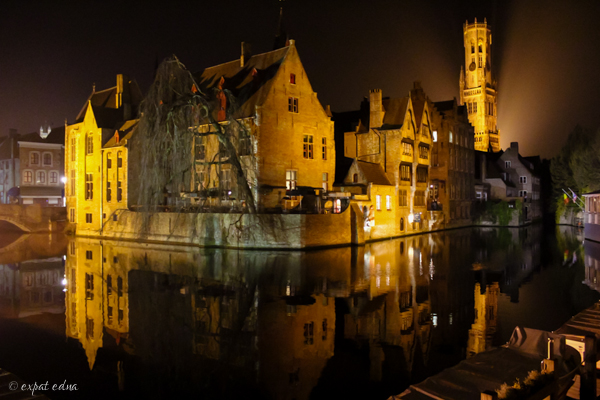 To Bruges, where I finally got to see the fairytale city behind one of my favorite movies…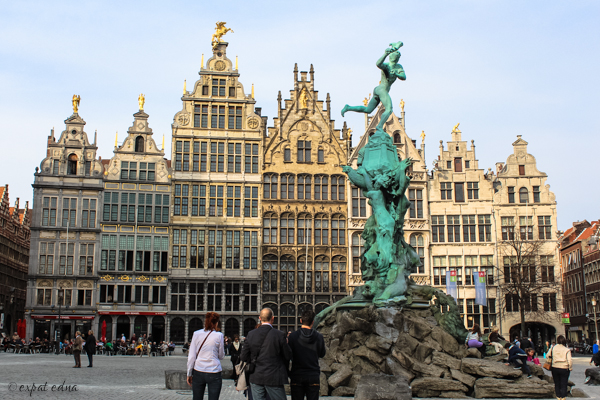 To Antwerp, which was a charming little train layover stop on our way to…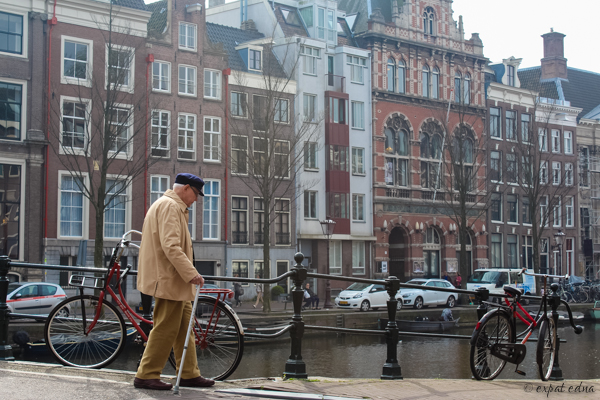 Amsterdam, also known as home to some of the greatest apple pie and craft beer in the world (and also, in this case, the cheapest flight to Asia that we could find from Western Europe). It was my first time in the Netherlands but I'm totally hooked; it certainly won't be my last.
Month 11: Singapore, Malaysia, Thailand, China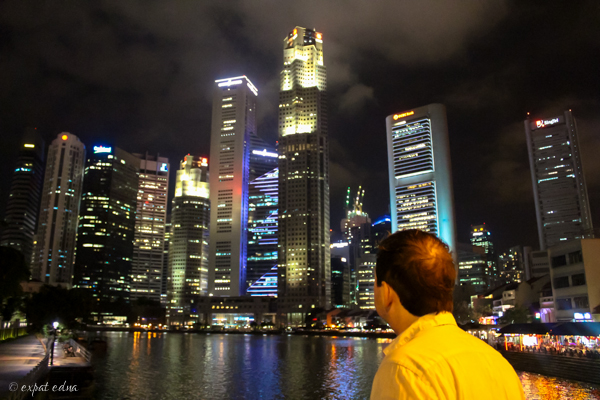 Then for the second time in three months, I found myself back in Singapore. Mainly because Joe had never been to Asia before(!), and I really wanted to show him this continent I wouldn't shut up about the whole time I was in Paris.
But separately, I also had to face the harsh reality that the travel funds were dwindling and the Europe jobs weren't biting. So I decided to start job hunting in Asia Pacific again.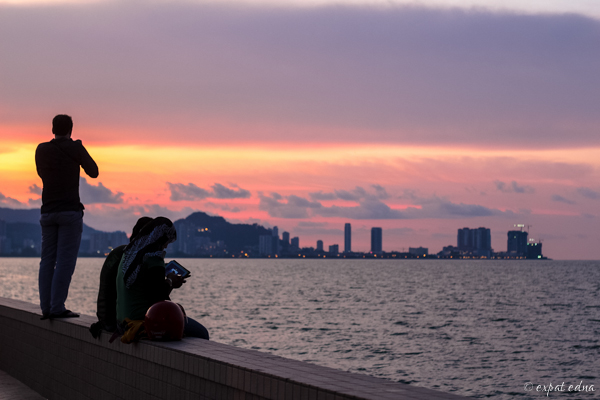 But first, we spent a few days in Penang. In previous trips I never quite clicked with Malaysia, but I'd heard good things about Penang that made it seem more my style.
As it turned out, I got pretty sick here — some sort of stomach bug that I haven't fully recovered from, months later — but I still loved my time in Penang, and would recommend it in a heartbeat.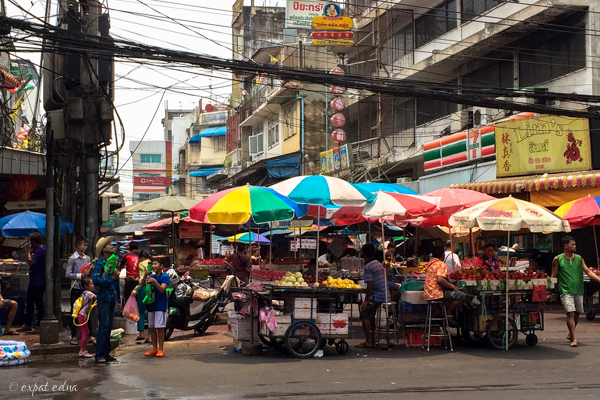 Since we both got sick, we decided to skip the Thai islands to recover some more in Penang, then headed straight to Bangkok. We missed out on most of the Songkran festivities due to being miserably holed up in the hotel, but I managed to be well long enough to get in some mango sticky rice, so still a successful trip overall.
From Bangkok I flew back to Singapore. I'd received a job offer in another country and needed a visa immediately. While waiting for it to process, I quietly wound down my last weekend of funemployment.
And then, I moved to Shanghai.
Month 12: China, USA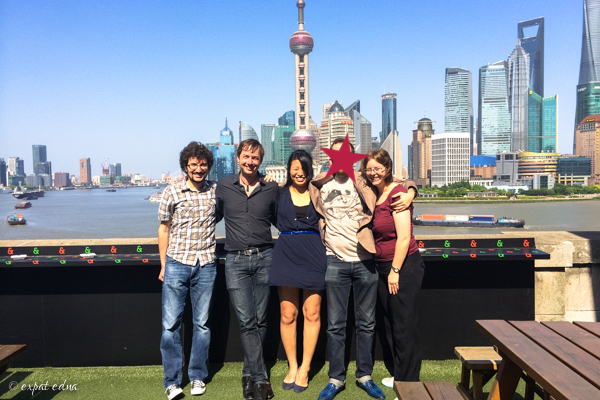 It didn't take long to settle into life in Shanghai (especially since I'd lived here five years ago, and my family's Shanghainese). I started working. I found an apartment. Some of my best friends came to town as I turned 25.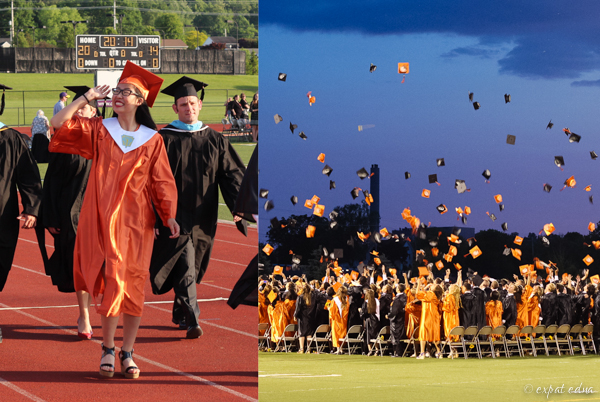 But I had one last trip up my sleeve before I called time on the travel clock: home to York to see my baby sister graduate high school! My last hurrah as an unintentional full-time traveler was spent in Pennsylvania and Washington DC catching up with family and the oldest and closest of my best friends.
Epilogue
So, here we are. It was one hell of a year — 11 new countries, 20 countries total; I can't count the stats on how many flights taken, how many beds slept in, how many times I packed and repacked my suitcase.
In that one year I fell in love with Paris, with my friends, with good food and drink, with roadtrips. I made new friends, lost new friends, lost old friends, ended a relationship, started a relationship, moved to Italy, moved out of Italy; not to mention the five apartments, three jobs, and one Olympics.
I don't know how to wrap this up eloquently, other than to say:
1. Thanks to everyone who's stuck with me through the rollercoaster of the past year, especially all those admittedly cryptic posts and unfulfilled promises to 'explain more later'. Many of my posts for the foreseeable future will be from this extended trip, so to those who don't like super-belated postings — apologies, but I promise the photos will be pretty.
2. Change begets change. After a year of drifting and living spontaneously and going with the flow, it feels nice to have a bed that's mine, to fully and completely unpack a suitcase, to have a couch for others to crash while traveling.
And it'll be great for a year, two years, who knows how long a while.
But this won't last forever, either.
So, now that you're all caught up…who's got questions? Also, any requests for specific city or country posts?