I am notoriously kind of very over-enthusiastic about my birthday. One of those people who celebrates allll week, and always throws a big party (see: last year's fabulous Parisian black-and-white 50s theme party).
Over the past few years I've toned down the hullabaloo (once I realized people's eyes would either glaze over or start to form daggers after the 208532th mention of "DID YOU KNOW IT'S MY BIRTHDAY SOON?" — but a week and a half ago, I turned 25.
And really, I couldn't tone things down for a milestone like that. Especially not in a big city like Shanghai.
So here's what you do: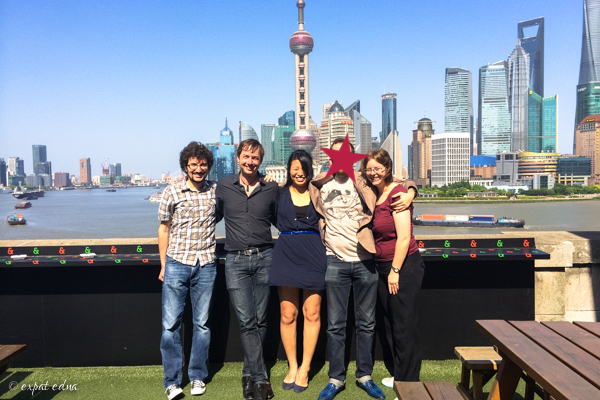 Invite four of your best friends to China.
In this case, three of my Paris besties flew into town for a four-day weekend (L-R):
Andy, who now lives in NYC
Joe, currently traveling around the world
A, now in Singapore [but is internet-shy and thus now appears as Starface]
Plus Vicky, who I met as A's roommate and got quite close to over the course of my (surprisingly) frequent visits to Singapore the past few months.
Guest appearances were also made by Jackie, another Paris pal who now lives in Shanghai; and old friends from the last time I lived in China who amazingly still haven't left.
*
Eat.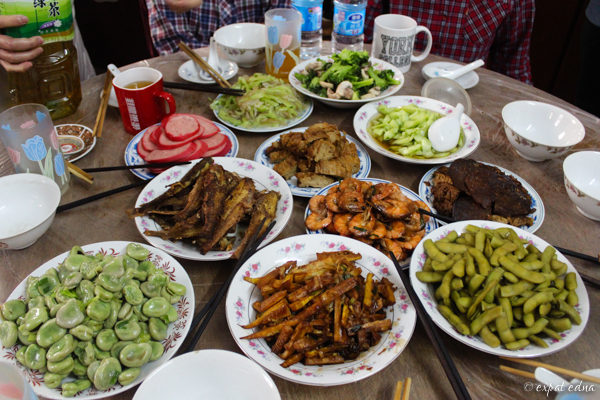 One of many birthday gatherings with relatives on both sides of the family. This was just half(!) of the birthday feast with my dad's side, homecooked with my favorite Shanghainese dishes.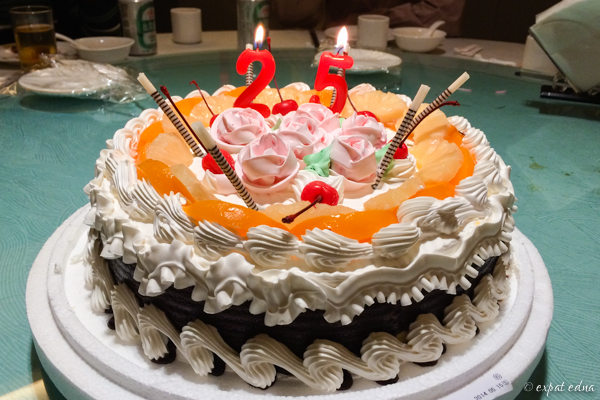 Cake from mom's side of the family, a classic Chinese spongecake.
Birthday cake from dad's side of the family — a French-style millefeuille.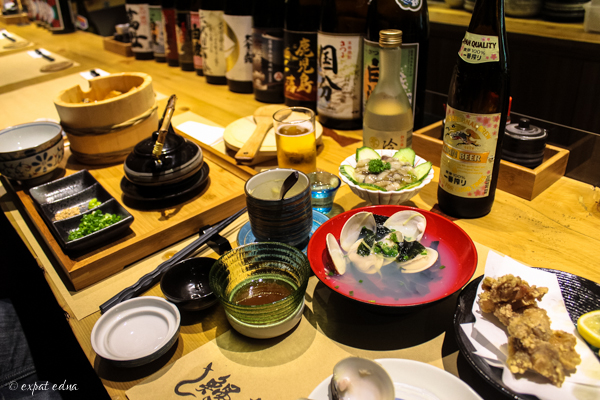 Unagi, a newly-opened Japanese restaurant specializing in grilled eel. I want to have a standing reservation here every week.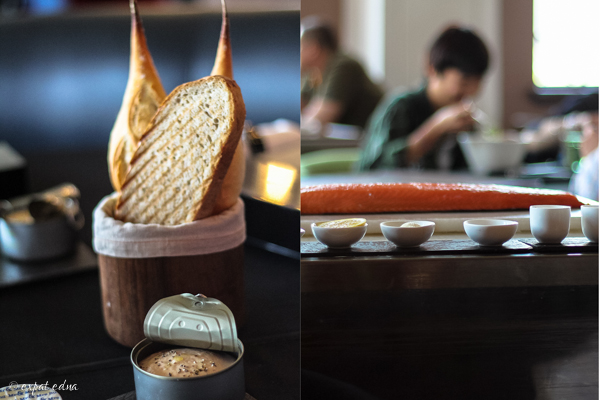 Mr & Mrs Bund, where I had lunch on my actual birthday. (That's right, I brought my friends who lived in Paris, and had never been to Shanghai or China before, to a French restaurant on their first day. Oops.) Definitely recommend smoked salmon to start and the lemon tart for dessert.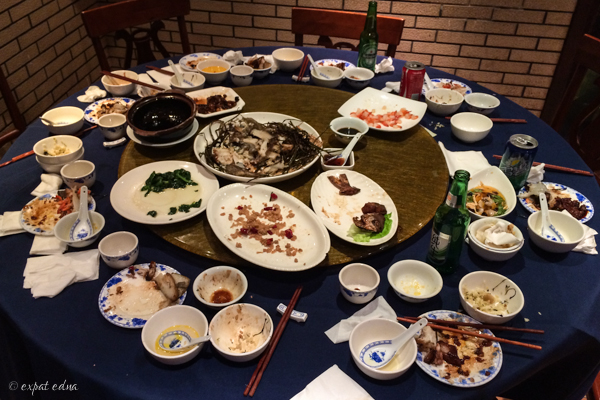 The aftermath of my birthday dinner at Old Jesse, meant to be the best Shanghainese in town. Great meal, especially the braised pork belly and fish head, which must be ordered at least 24 hours in advance (…though I still think the best Shanghainese is found at the home of anyone related to me).
Dim sum brunching at Lei Garden, where the dumplings are as excellent as the decor is over-the-top (for instance, after walking half a mile just to enter the restaurant, we were sat next to a giant, glass-encircled, fancy backlit rock. Did the rock save a child from a fire? Why was it so revered? Whatever the reason, it was a pretty okay dining companion).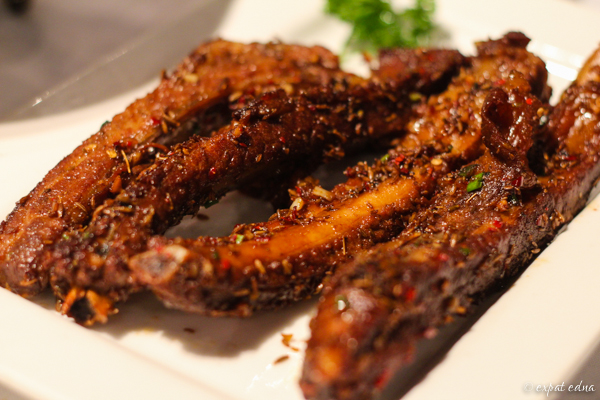 Cumin-and-magic-dust-encrusted Hunan ribs at Guyi. At this point my friends must be commended for their dedication to the cause while everyone's stomachs screamed NO MORE FOOD FOR THE LOVE OF GOD.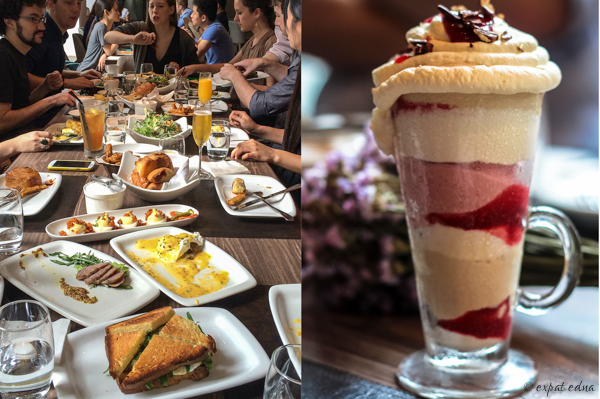 On their last full day, I dragged everyone out to Madison for a 13-person Sunday brunch. For parties over ten they only serve a set menu, from which I learned two things:
1. Everything here is fantastic and I need to come back to try more, a la carte
2. We were beyond stuffed with the 150 rmb option — I can't imagine how anyone survives the 200 rmb menu?!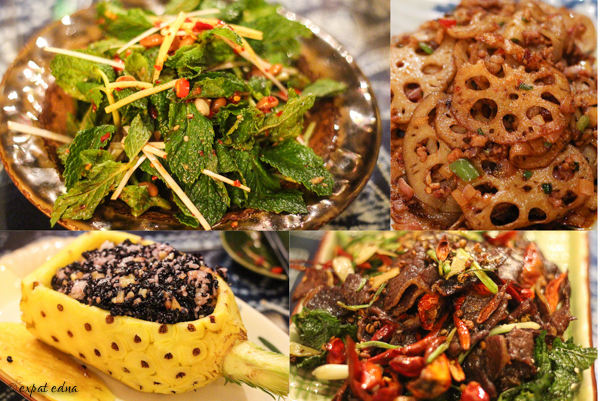 Piling on the Yunnan food at Lotus just a few short hours later, because we are gluttons for punishment. Well, mostly just gluttons. Also, mint salad + fried goat cheese + pineapple black rice + yak meat is a solid way to go if you're gonna go Yunnan.
*
Drink.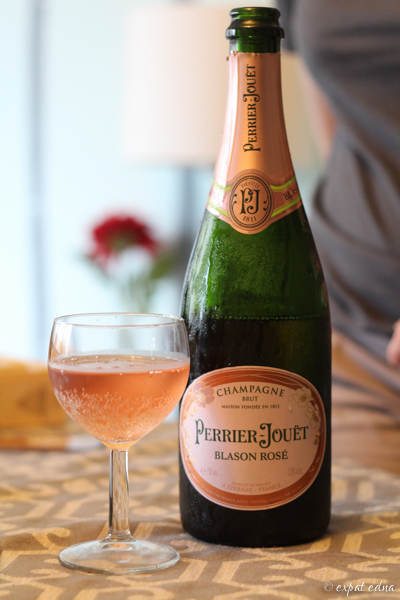 French Champagne, of course. This one's from Epernay, courtesy of Joe and zee airport duty free.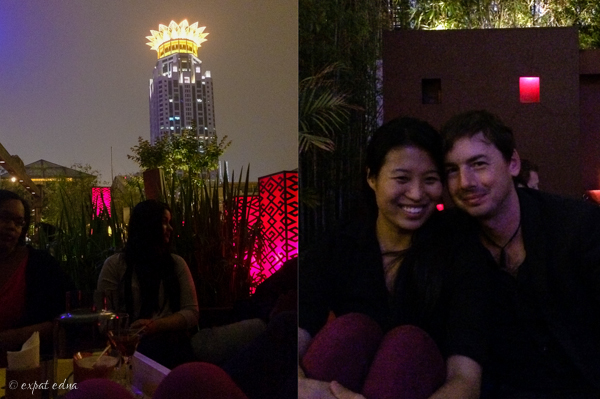 Cocktails on the rooftop terrace of Lost Heaven by the Bund.
Post-birthday lunch, we popped across the river and up 91 stories to 100 Century Avenue at the Park Hyatt, aka the Shanghai World Financial Center, aka "the Bottle Opener" building.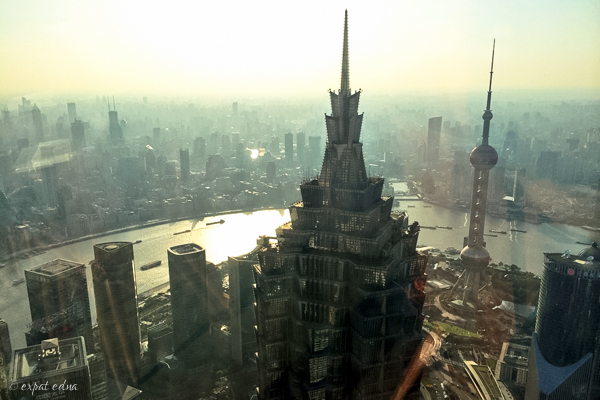 Given that it costs 120 rmb just to enter the observatory deck on the 94th floor, and we got the drinks at happy hour prices, it was a pretty sweet steal for the view.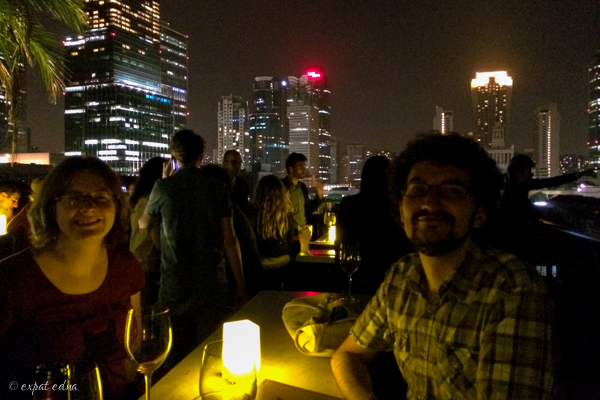 Post-dinner drinks at Kartel, with the most unexpectedly scenic city view from the rooftop bar. Also the kind of place that makes you question if the Former French Concession really needs the "Former", as I'm pretty sure we were the only people on the entire roof not speaking French.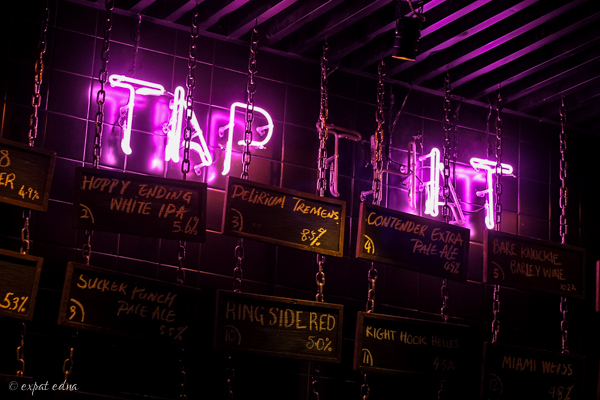 Beers from the newly-opened Liquid Laundry, from the same people behind microbrewery Boxing Cat, Cantina Agave, and all the other popular Shanghai expat haunts. The Sichuan-peppercorn infused beer wasn't on tap that night, making this my new favorite beer of the list: Miami Weiss. (Ha! Get it??)
*
Be merry.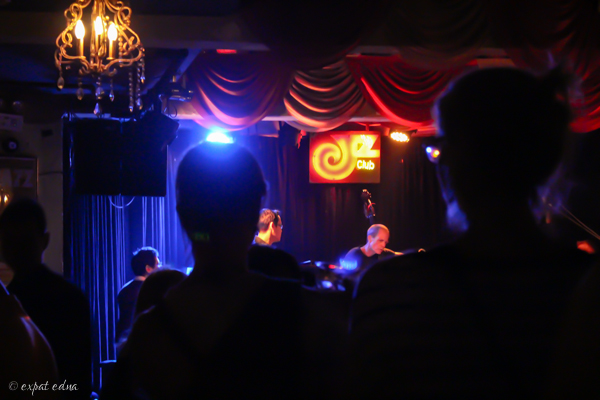 'A Tribute to Bud Powell' and jazzy-jazz solos at JZ Club in the French Concession.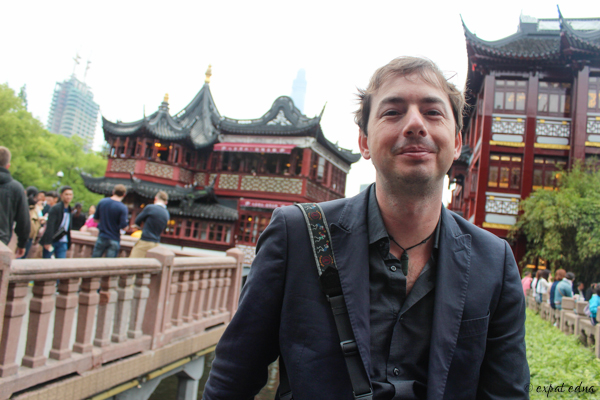 Playing tour guide to the China newbies.
Fresh flowers from friends and family. Said the aunt who gave me the flowers on the right, "Do you like these? The florist said foreigners like these kinds of flowers."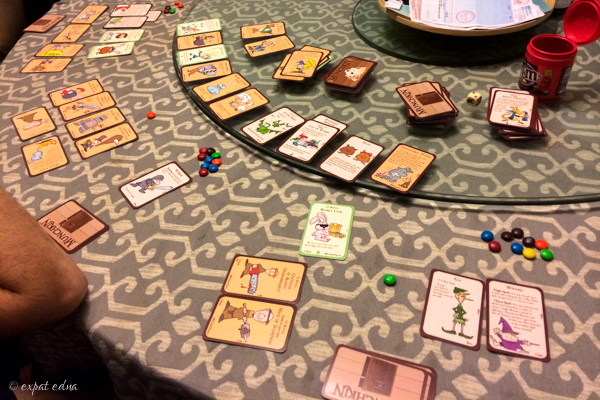 Spending quiet nights in when we absolutely could not face eating any more to teach me the mildly geeky game of Munchkin. I got pretty into it. (If anyone in Shanghai has this game, let me know and I will come over immediately.)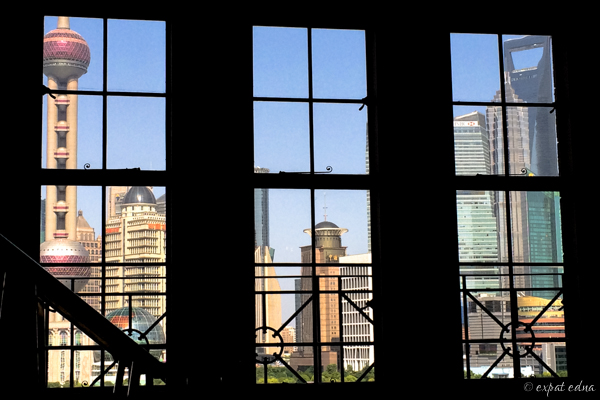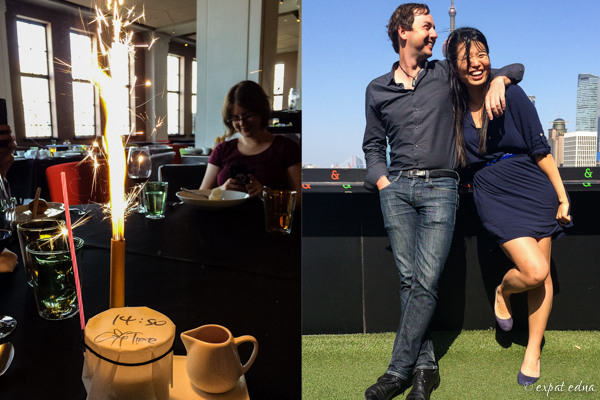 Enjoying the beautiful weather on my birthday — Shanghai is never this clear and blue!
Clear blue skies lead to clear gorgeous sunsets. This one's from Friday drinks at the office.
May 22: Sunset, heights, Shanghai, cocktails, friends. All my favorite things wrapped into one.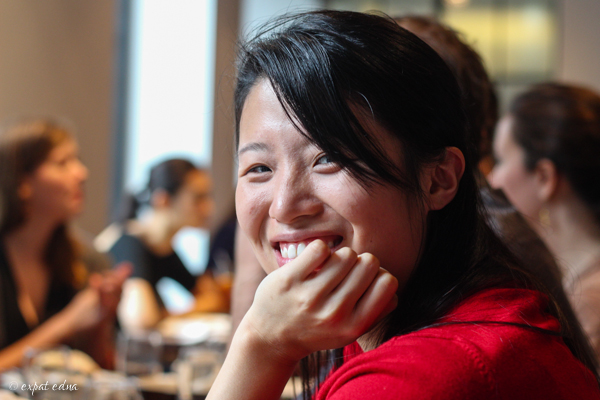 Thanks to everyone who helped me celebrate, whether in person or online. It was a spectacular, marvelous week and I gotta say: 25 is looking pretty good.