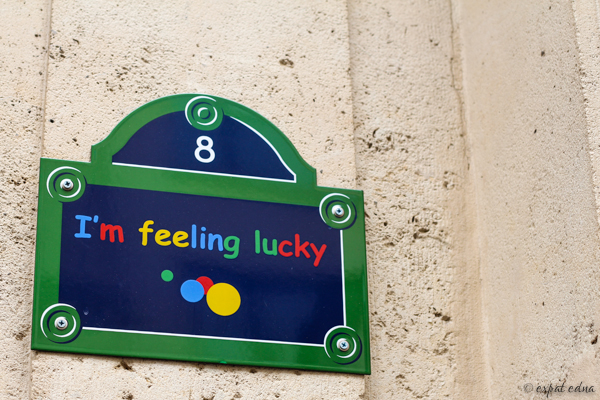 You see this? You see this post?
This is me throwing up my hands and saying, I give up!
I give up trying to catch up.
If I was working the same part-time tutoring hours I did in France, no doubt I would have told you all about Oktoberfest and Dubai by now (did you know I was in Dubai for the last month? I was! See, I'm so behind.)
But I'm working over-full-time these days — and after 3290 hours a week of editing other people's English, the only thing I want to do when I get home is pour a nice strong G&T, not spend more time at my computer editing my own English.
This post by TwoOregonians was kind of the final push — the traveling duo recently welcomed their first child and Bethany wrote about how, in light of new time constraints, she's decided to switch gears and start posting in snapshot form:
I'll more than certainly cringe a few times when I push "publish," but I'd rather imperfectly share the things that make me smile than perfectly hide behind fears of incomplete masterpieces.
Same goes for me.
From now on I'm going to jump around a bit, my pieces may be less text and more photo — but I'd rather have posts out there, however imperfect, than keep my memories waiting on a hard drive for a perfect post that will never come.
***
…But first, I'm going to do THE COMPLETE OPPOSITE of that and present right now, in one gigantic photo essay, everything I've been trying to write about months. (Months, I tell you. It's embarrassing.) I just need to get this off my chest, even if it makes no sense to anyone but me, because it has been clogging up my wheels for far too long now and once I finish this photo dump then I can finally move on with my blog, okay?
So here it is, in simplest terms:
Here are some things that happened. They made me very happy. (Even when other things were going to hell.) And I left Paris on a high note.
These are some people who made me happy: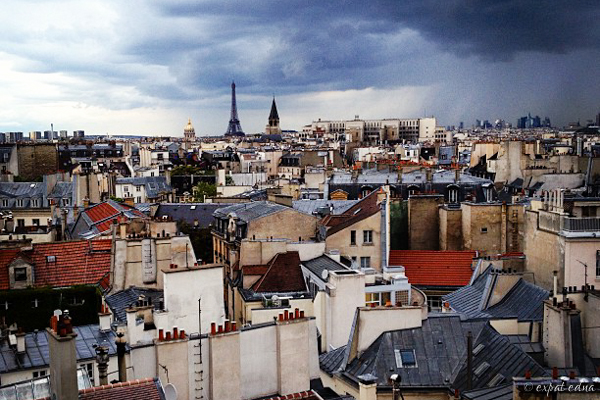 Danielle, whose birthday drinks introduced me to Le Quarante Trois — otherwise known as the rooftop of the Holiday Inn, otherwise known as one of the biggest surprises in Paris (seriously, the Holiday Inn! Who'd've expected it.)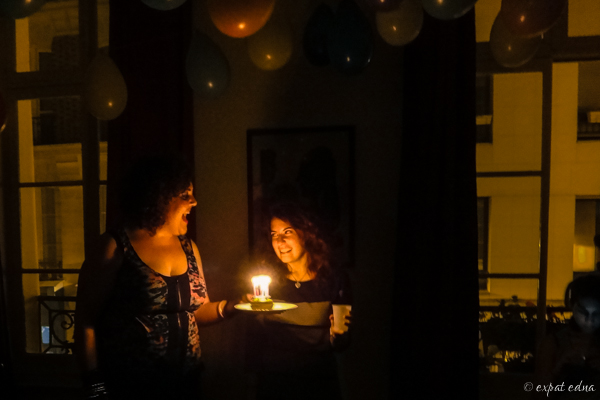 The whole Paris crew, who are obscene levels of sweet and hijinks fun and by far my favorite people in Paris — partially because they didn't get mad at my trusting ways when, at the 80s-themed surprise party we threw for Sara, I casually let in a bunch of French strangers who knocked on the door at 3 am asking to join the fun.
Lindsey, whose birthday party was complete with makeshift bedroom photobooth and a fabulous crew of several other Paris bloggers/photographers.
And of course my Parisian partner-in-crime Ashley, who is a far better cook than she lets on and prepared a whole French dinner for friends on her birthday.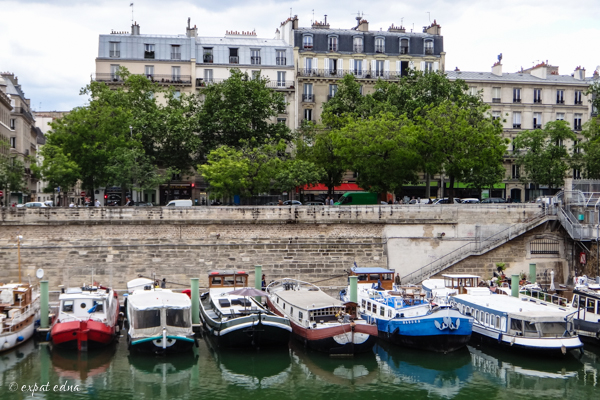 There were many happy discoveries — like finding that the less hipster-y part of the Canal St Martin that stretches down to Bastille is perfect for post-brunch walking.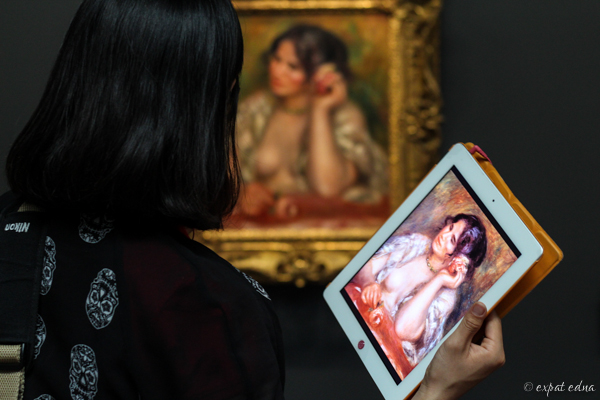 Or finally visiting the Musee d'Orsay, prompted by a visit from Julika, the art historian — I never would have appreciated Art Deco or that famous sculpture of 'Nature unveiling herself before Science' (marble busts all look the same to me) if not for her.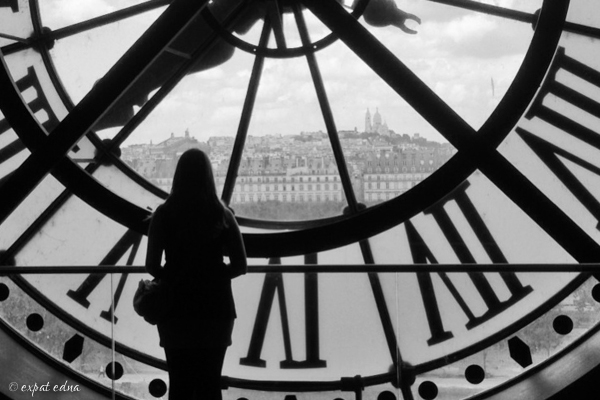 Silly me — this may be my favorite museum in Paris. The old train station vibe, the impressionist works, the ridiculously photogenic clock — I can't believe I put off visiting it for over a year and a half. Mistake.
As always, I very much enjoyed introducing others to the magic of strolling through Paris at midnight. (Magic, brought to you by cider.)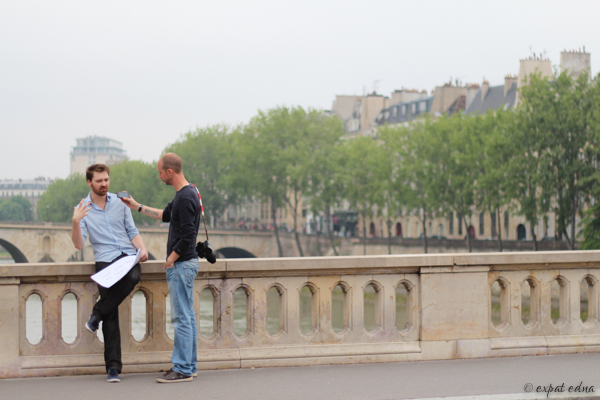 Nomadic friends Kate and her fiancé also swung through town gathering stories for Mario's site Someone Once Told Me, and I had great fun introducing them to my non-blogging friends over picnics and ice cream.
And how about that time I discovered BJ Novak doing a reading at Shakespeare & Co?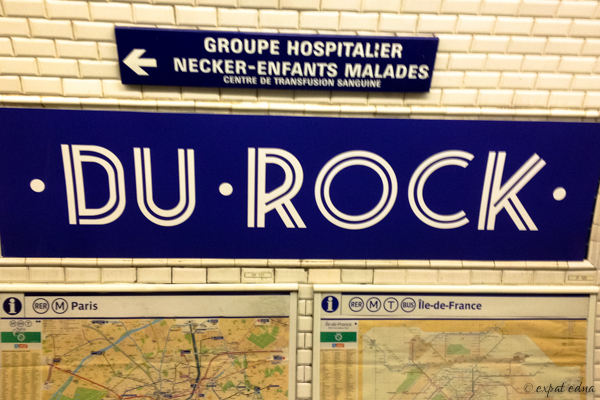 Then there was Fête de la Musique, one of the greatest nights I've had in Paris. An annual music fest, it's basically when everyone in Paris pulls an all-nighter, especially on the banks of the Seine, to celebrate the arrival of summer and it is just a grand old time, let me tell you.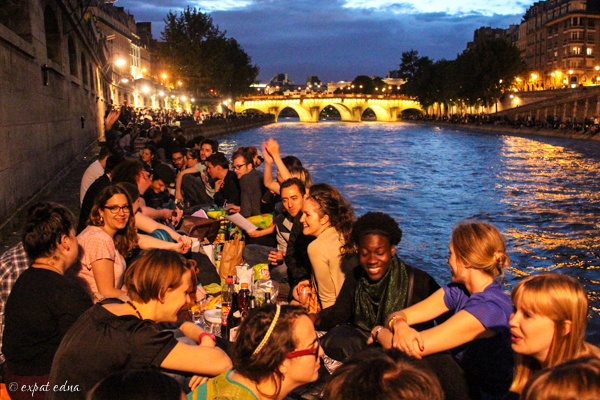 I missed the celebrations last year but more than made up for it this time around: a large group of us picnicked along the river until night fell, watched one of our number wade around the fountain at St Michel, caught the metro (which runs all night for the Fête) to Pigalle, danced on the tables at Glass until 5 am, then went back to the island for Belgian beers and stayed up chatting with good friends till 10 the next morning.
That same weekend, I moved onto Île St-Louis. Very possibly the single event that brought me the greatest amount of joy all year.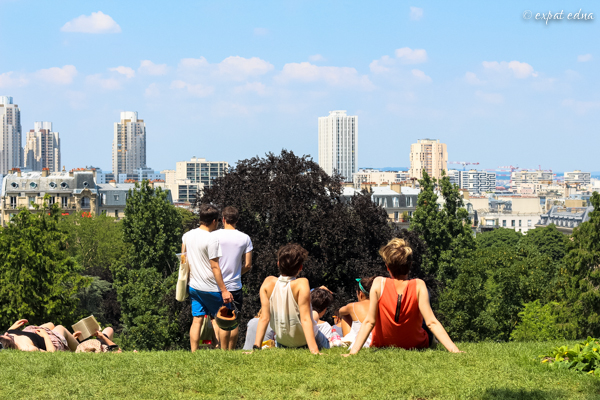 Then of course, there were the picnics.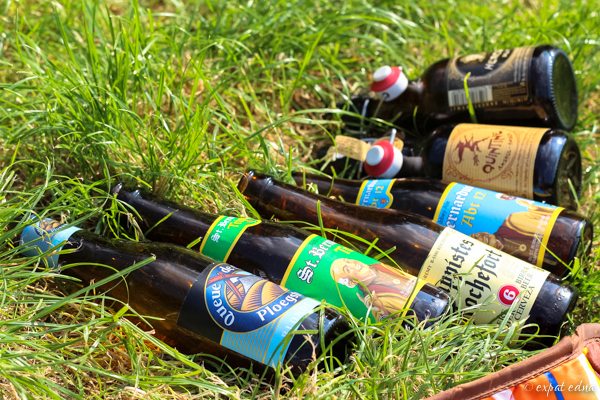 Buttes-Chaumont was one of my favorite locales, given its views over Paris and the high density of locals. I don't think I heard a single person speaking English while I was up there beer-nicking.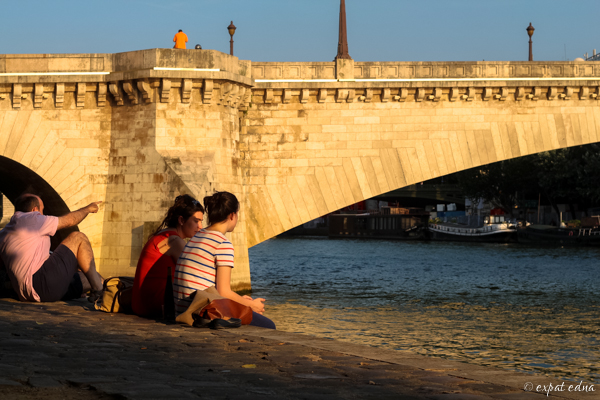 More often than not, we picnicked along the Seine, because it was now home. Where it used to take me 45 minutes to get from the 16eme to the river, it now took 45 seconds to get from my door to the quai.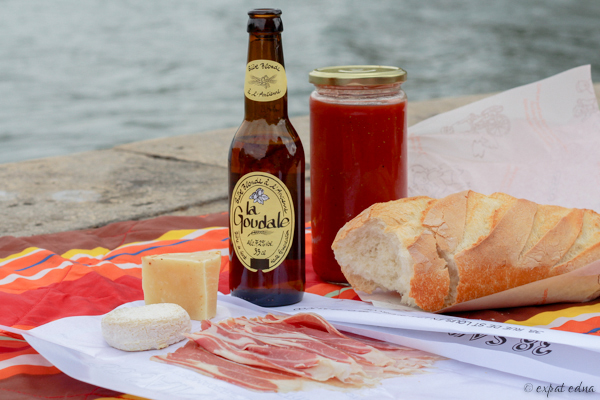 Toss in picnic staples from 38 Île Saint Louis, a fresh baguette from the island boulangerie, homemade bloody marys and good company, and I'd be set for an entire day.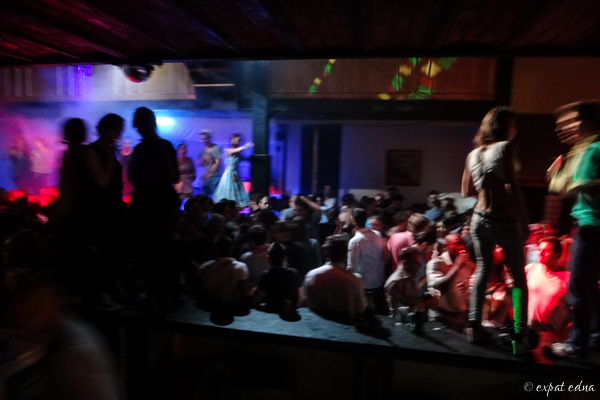 And oh man, Bastille Day, the biggest blowout weekend I've spent in Paris — the festivities of which actually started the night before, at the Firemen's Ball, where I drank champagne while rocking out on a fire station bar.
(Sidenote, I LOVE the Firemen's Ball — it's like the guys got together and said, "Screw our safety training! Let's crowd the fire station over capacity, let people smoke indoors, throw in tons of booze, and just see what happens.")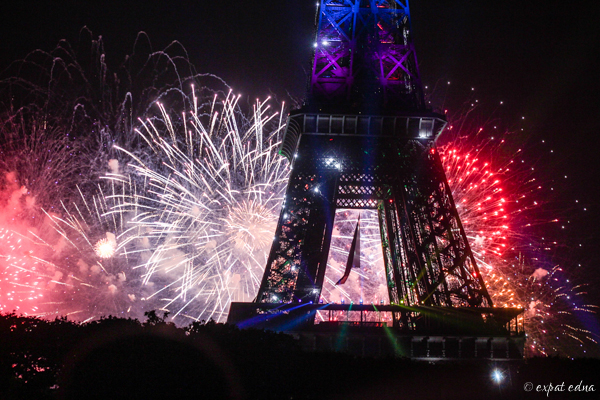 Bastille Day itself went something like this: Picnic on the river. Pack up blanket. Head to Champ de Mars. Try to find friends amongst 12940821 thousand other people. Give up. Picnic some more while listening to Lang Lang and a symphonic orchestra perform underneath the Eiffel Tower. Ooh and ahh while 40 minutes of fireworks are set off to a somewhat-odd musical theme of "Liberté, Egalité, Fraternité"…
…then meander through the suckers trying to take the metro home and instead have a nice leisurely stroll, following the river past the Pont Alexandre, Rue de Rivoli, with a short break in the Tuileries, past the Louvre and Hotel de Ville until you arrive back home on the island. Vive la France.
***
I also managed to do some summery things: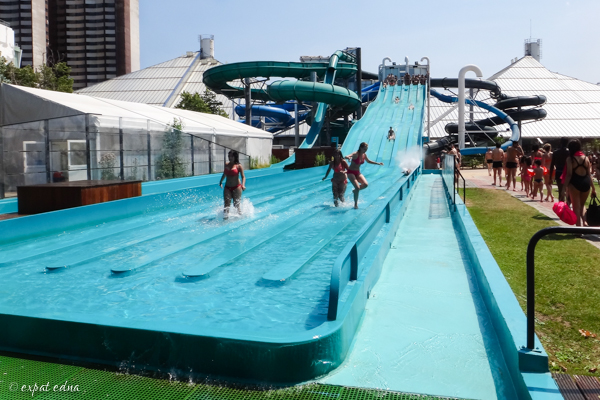 For instance, did you know there's a water park in Paris??? There is. It's called Aqua Boulevard, it's huge, and surprisingly full of enough fun to last a whole day.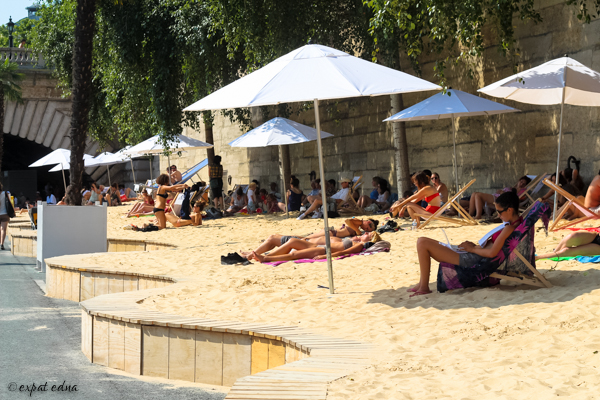 I did wander through Paris Plages a bit. Sure, the sand on the banks thing was novel —
— buuut I was more drawn to the 'shirtless dudes playing beach volleyball in front of Hotel de Ville' part.
A couple times I'd pop across the river to hang out with Mardi and Jane at La Cuisine Paris. From Mardi I learned how to make financiers at her second annual Recipe Incubator.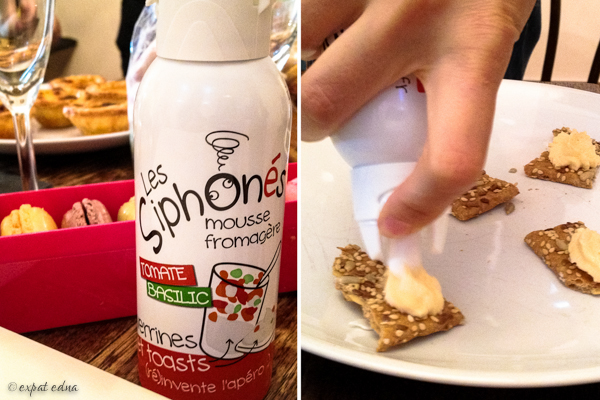 While from Jane I learned the proper way to drink (and pronounce) Taittinger champagne at an indoor picnic with a few other France bloggers — and also that there is spray cheese in Paris. There is SPRAY CHEESE. IN PARIS.
***
I know I keep listing a bunch of superlatives, but this was another one of the BEST things I remember from my last months in town: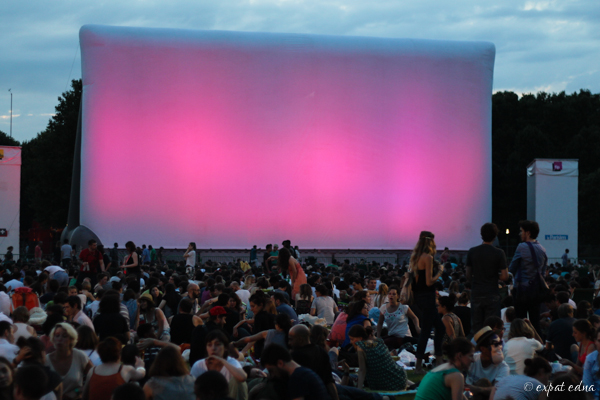 The outdoor cinema at Parc de la Villette. 
Nearly every day for over a month there would be a movie screening at dusk, with the selections ranging from French to international, old classics to relatively-newer classics.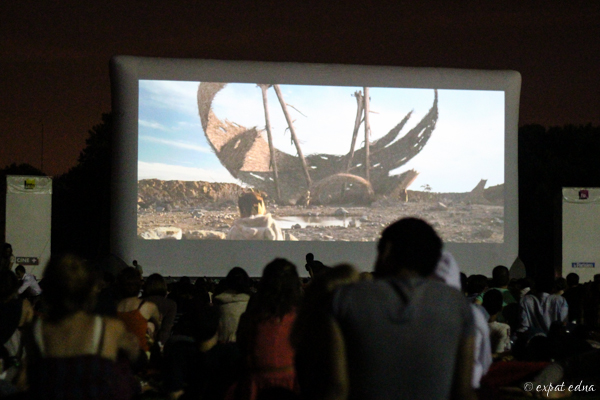 The night I went, I'd been having a particularly down day, and even considered canceling our movie plans ('but the Parc is so faaar', I believe was my argument).
But as soon as I stepped foot into the park, saw the sea of people setting out blankets and picnics and preparing to watch Where the Wild Things Are on a calm Thursday evening, something snapped. I was suddenly happy, like someone injected pure bliss into my veins. I've never had such a quick turnaround from Debbie Downer to Smiles McGee. It was like crack for my soul.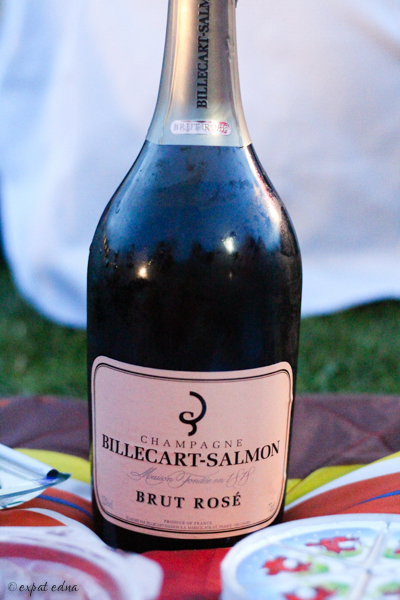 Champagne helped too. (PS, if you're ever looking for a good champagne, GET THIS. It's my new favorite. Even pairs well with the Laughing Cow cheese you had to get because you forgot to hit up the fromagerie before they closed.)
(Another night I also watched Midnight in Paris in Montmartre, overlooking Paris, and that was unreal. But also a story I'm saving for later.)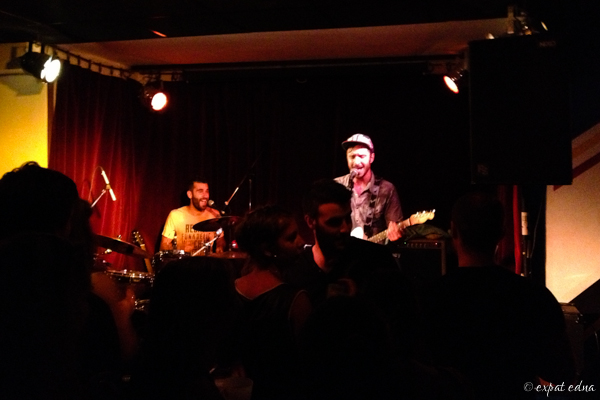 And then there was this other BEST weekend, which was (not to be read in the wrong way) also the weekend Mike and I split up.
I'd been so morose all afternoon that by evening, my roommate had enough and was all, Let's go out! Let's find you some live music! Let's get you around other people so if you're going to be miserable at least I can pawn you off on some strangers! (He didn't say that, but I wouldn't have blamed him.)
Meanwhile I'm all, "Sure, but is there even good live music in Paris?"
There is. There SO is.
Roomie took me to L'Alimentation Générale, a bar with a divey renovated-warehouse vibe that reminded me of every live music venue I went to in Shanghai (meaning I loved it immediately), where this awesome two-person French band called First Lady was playing — and by the time they ended with this rock cover of No Diggity (that I have since downloaded and listened a thousand times) I was jumping around, beer in hand, worries out the door. Power of live music, man.
The next day we trekked out to the 'burbs and had the Frenchest of barbecues. It was spectacular — but I'll save those details for another time. It was everything I'd ever wanted from a French barbecue and more.
***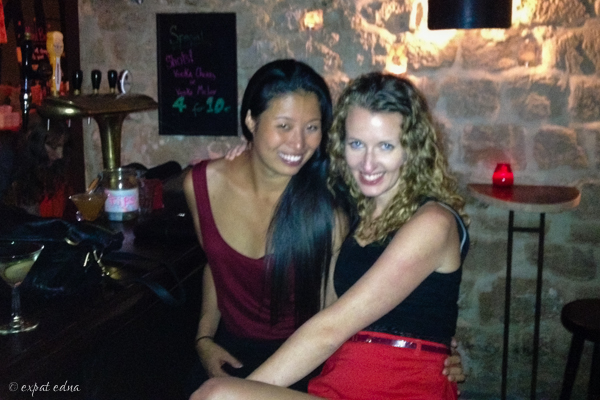 VISITORS! Another reason I was happy to extend my stay in Paris an extra couple months: it meant I could catch up with my best friend from Asia after not seeing her for two years (I took her to Red House, of course) — and my sister came to visit on her first-ever trip to Europe!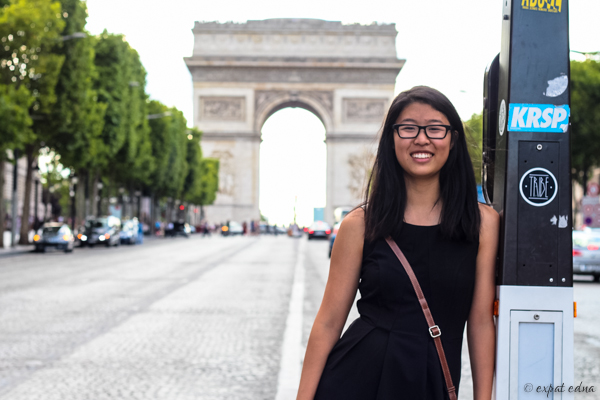 We did the usual tourist loop.
Relaxed a bit off the tourist loop.
Whiled away a sunny afternoon listening to this band in Montmartre. (I'm such a sucker for live music.)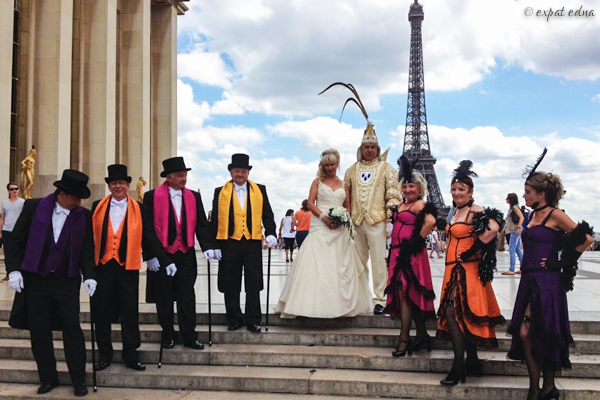 And caught possibly the best wedding party I have ever seen, anywhere, ever. I mean…just look at how high those hat feathers go.
***
All good things must come to an end, though. For my last week in Paris I eased up on the picnicking to tick off some Paris Bucket List items: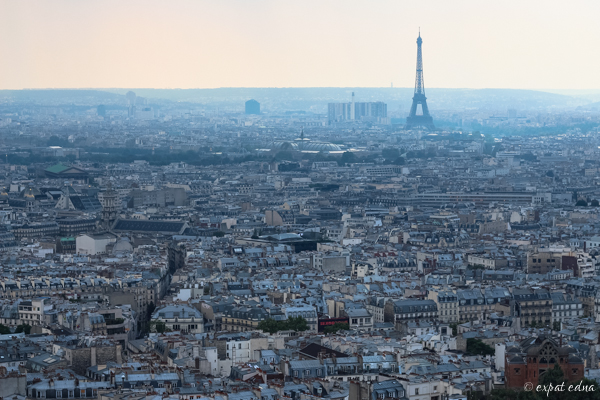 I climbed the 300 steps of the Sacre-Coeur for this view. Worth it.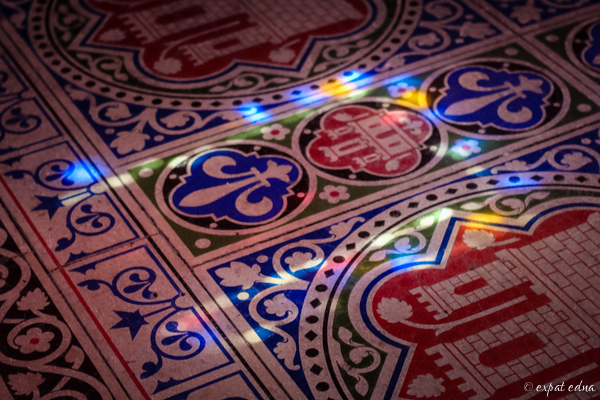 I finally checked out what all the fuss was about in Sainte-Chappelle.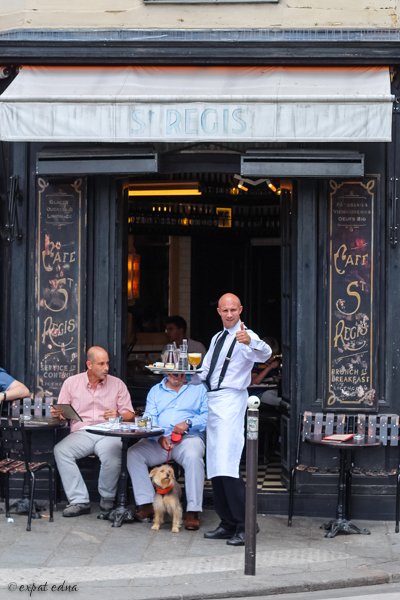 I ordered French Onion soup in France (specifically, at Cafe St Regis). Also very much worth it.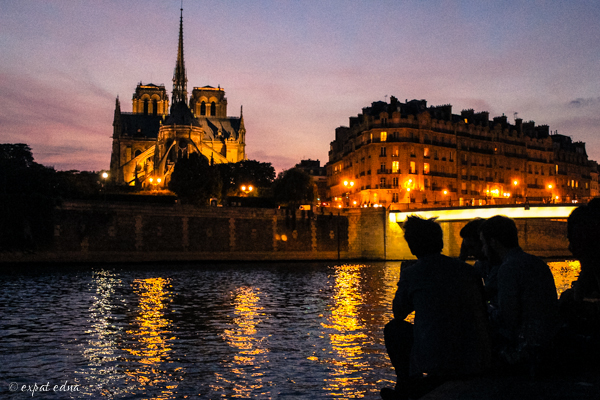 On my last night in Paris I had one more picnic with my best friends, watched the sun get all pink and dusty over Notre Dame, and tried to say my goodbyes while friends from Jersey threatened to throw me into the river (so we don't have to say goodbye to you! they explained) in a worryingly serious tone.
Paris was wonderful. I left happy.