In this series, I round up the five best things I ate in a particular city or country. Each month around the 15th I feature a destination from my past travels; on the last day I recap the best of the month in Paris. 
May was my last full month in Paris, but of course I showed no signs of slowing down in my food explorations. My fiancé was also in town this month, meaning visits to all of my favorite restaurants, but somehow I still managed to make time — and stomach room — to find some new Paris favorites:
1. Pierre Sang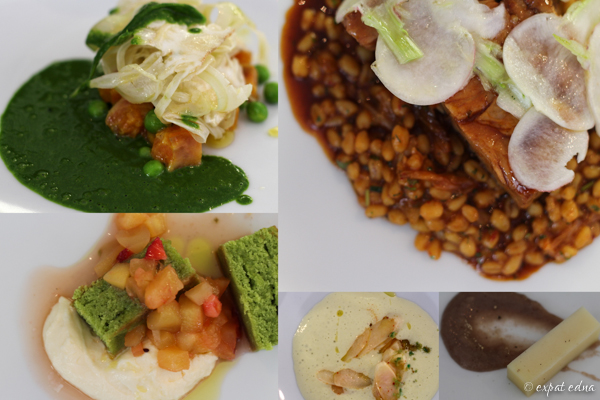 I'd heard so many rave reviews about this restaurant in Oberkampf that I took a gamble and came here for my birthday lunch. It totally paid off: Pierre Sang is a Top Chef France finalist who 'freestyles' his dishes based on the local ingredients of the day, meaning you simply choose how many courses you want and the rest is up to him — you don't even find out what you're eating until after you've finished the dish.
For the quality of the food, €35 for five courses is a steal, and Pierre Sang is a charming character, laughing with his chefs and smiling mischievously as he works his magic right in front of you.
2. Gelato, Grom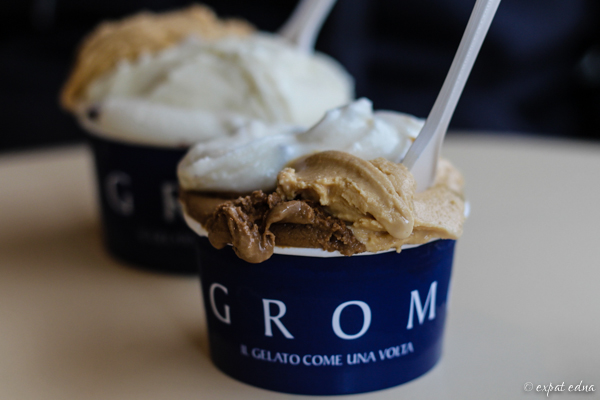 Located on the left bank near Odeon, Grom has successfully stolen my loyalty from gelato competitors Pozzetto and Amorino. The gelato here is richer and the flavor selection is quite large and varied; I was surprised by their flavor of the month for May, a Le Petit Prince-themed gelato, given that dessert isn't exactly the first thing I'd associate with The Little Prince. Regardless, I'll be returning many times in the next few weeks; even if summer temperatures never arrive in Paris you'll find me here in my peacoat, shivering as I eat my gelato.
3. Sandwiches, Verjus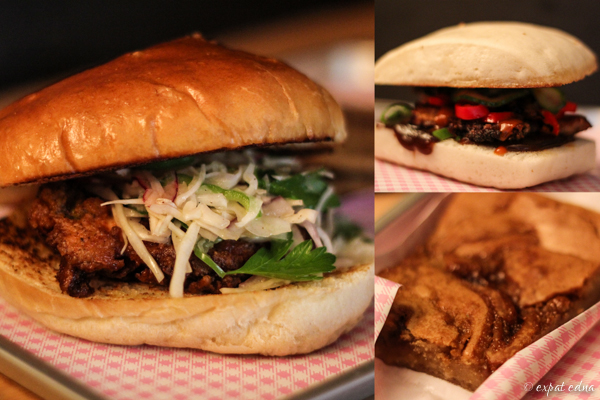 Verjus, already a favorite of many in the expat community, continues to win hearts by now offering three American-influenced sandwiches at lunchtime in their wine bar: the Bakesale Betty (fried chicken), Mr. Chang's buns (braised pork belly), and the Midnight Cuban (braised pork shoulder). It's €15 for a sandwich, house-made drink, and dessert (tip: go for the butterscotch brownie if it's on the menu; it's so good it made me want to cry). You can also get the sandwiches to go for €10 each — they're perfect for picnicking in the nearby Palais Royal gardens.
4. Chocolate cake, Gerard Mulot
This cake from the well known Gerard Mulot was full-on decadent chocolate-on-chocolate-mousse action. I'm not a huge chocolate fan, and frankly I chose this cake simply because its colors matched my birthday party theme. But it was fabulous — this cake was so smooth, eating it made me feel like I was enveloping my tongue in chocolately silk pajamas.
5. Craft brews, La Fine Mousse

You won't find Heineken or Kronenbourg at La Fine Mousse — they're dedicated to craft beers only. They have twenty taps, giving you the chance to discover a whole new world of French, Belgian, and international artisanal beers. I went with some home-brewing friends, one of whom said his beers have been on the menu now and again, so it seems they also support very local brewers. If you're really into your beer — and hanging out with a customer base of mostly all guys — then this place is a must-visit. (The photo above isn't La Fine Mousse because I didn't have my camera that night, though these are good beers nonetheless.)