Note: I put my travel posts on hiatus during the holidays, but now I've resumed posting in chronological order. I plan to finish Azerbaijan this week. 
I recently got sucked into the black hole that is the internet when an Azerbaijani forum linked to all of my posts on their country and then proceeded to discuss my writing, and me, at length.
It turned into an unexpectedly heated discussion, with opinions divided between This is great! We like her! and What a horrible person, she didn't see the real Azerbaijan and was obviously paid off by the government to say these things.
To make a long story short, I was tremendously hurt by some of the things people were saying (if you ever want to feel terrible about yourself or the state of the world, hang out on online forums) but I was also touched by some of the people who defended me — especially the few that went out of their way to email me privately to tell me how much they enjoyed my blog and advised me to ignore the forum haters.
These people also would ask me to remember that Azerbaijani people are, on the whole, incredibly friendly and welcoming. The number of times they asked me to not take the negativity to heart saddened me; that they were so worried it would leave a bad taste in my mouth about Azerbaijan altogether. Well of course I am not going to let some anonymous trolls ruin my memories of Azerbaijan — in fact, it's because of the people I met that my trip was so memorable.
So here's to them:
To the women who invited me into their dance circle:
To the people who wanted photos with me and made me feel like a rock star: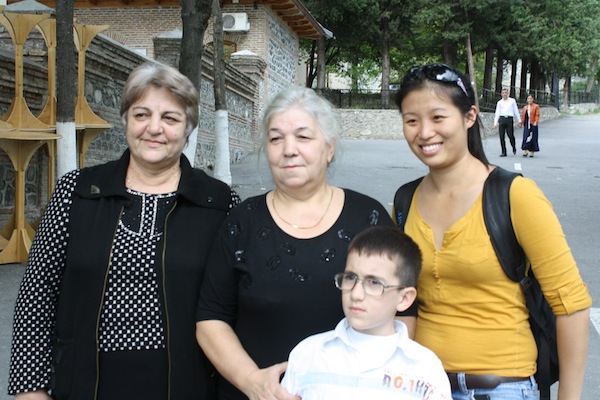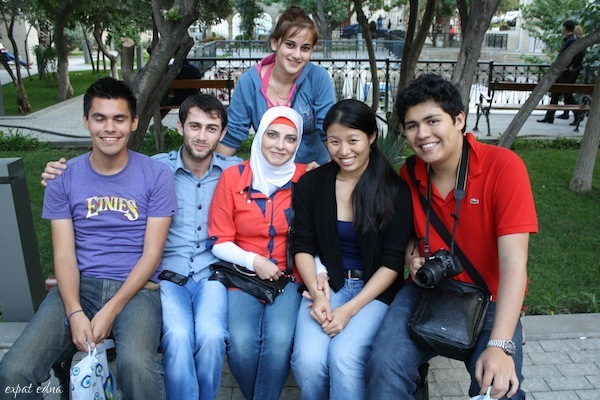 To the wedding parties who let us crash their photos: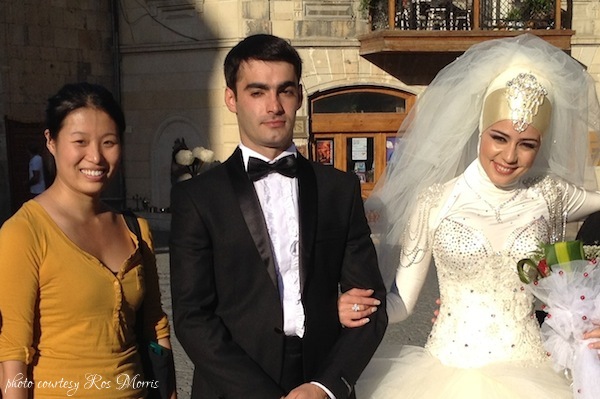 To the bus driver on our long road trips through the countryside, who slowed down every time we saw something I wanted to photograph:
(…and then kept toasting me during his vodka-and-beer dinner later that night)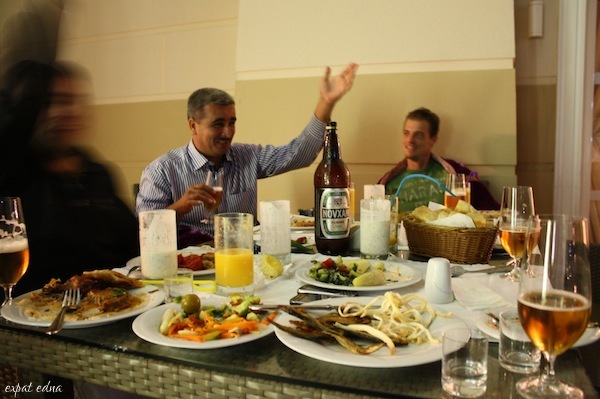 To the kind salesmen who didn't try to rip us off, and instead taught us how to tie our scarves or how to drink tea:
To all the young volunteers we met, who wanted nothing more than to share their culture, food, and traditions with us:
To the two men who made tea and fed us a homemade lunch when we pulled into their driveway in the middle of a road trip, and nearly broke my heart with their goodbyes when we left:
Thank you.
Thank you for welcoming me to your country.
Thank you for showing me a kindness I won't forget.
Thank you for reminding me that people don't always have ulterior motives. Sometimes, people are simply good.
And lastly, as proof of some of the good clean fun I had in Azerbaijan — thanks to the Hilton Baku for organizing this 'flash mob' (and pulling me into it!) which put a huge smile on my face that day: