As I near the end of my Australia posts (I know, you're probably thinking, We're still not finished yet?), I tried to figure out how best to wrap up four weeks in Western Australia in a simple, cohesive (text, not photo) post.
The short answer is: I'm terribly uncreative, and I can't.
I simply had too many pictures that I wanted to share from my time in Perth and Fremantle, so instead of writing half-hearted individual posts about each city — when what I really want to do is display the pictures — I gathered said photos and am presenting my time out West through an Instagram photo essay. (They're still categorized though, don't you worry. My OCD wouldn't have allowed 36 photos to go up willy-nilly.)
Perth
Relaxed: What I loved most about Perth, and WA in general, was the relaxed pace of life that gives Aussies their famous chilled-out vibe. On any given day I could go for an afternoon drive along the ocean, a stroll through a suburb, or a late afternoon cider down a graffiti-ed city alleyway. The world seemed slower here.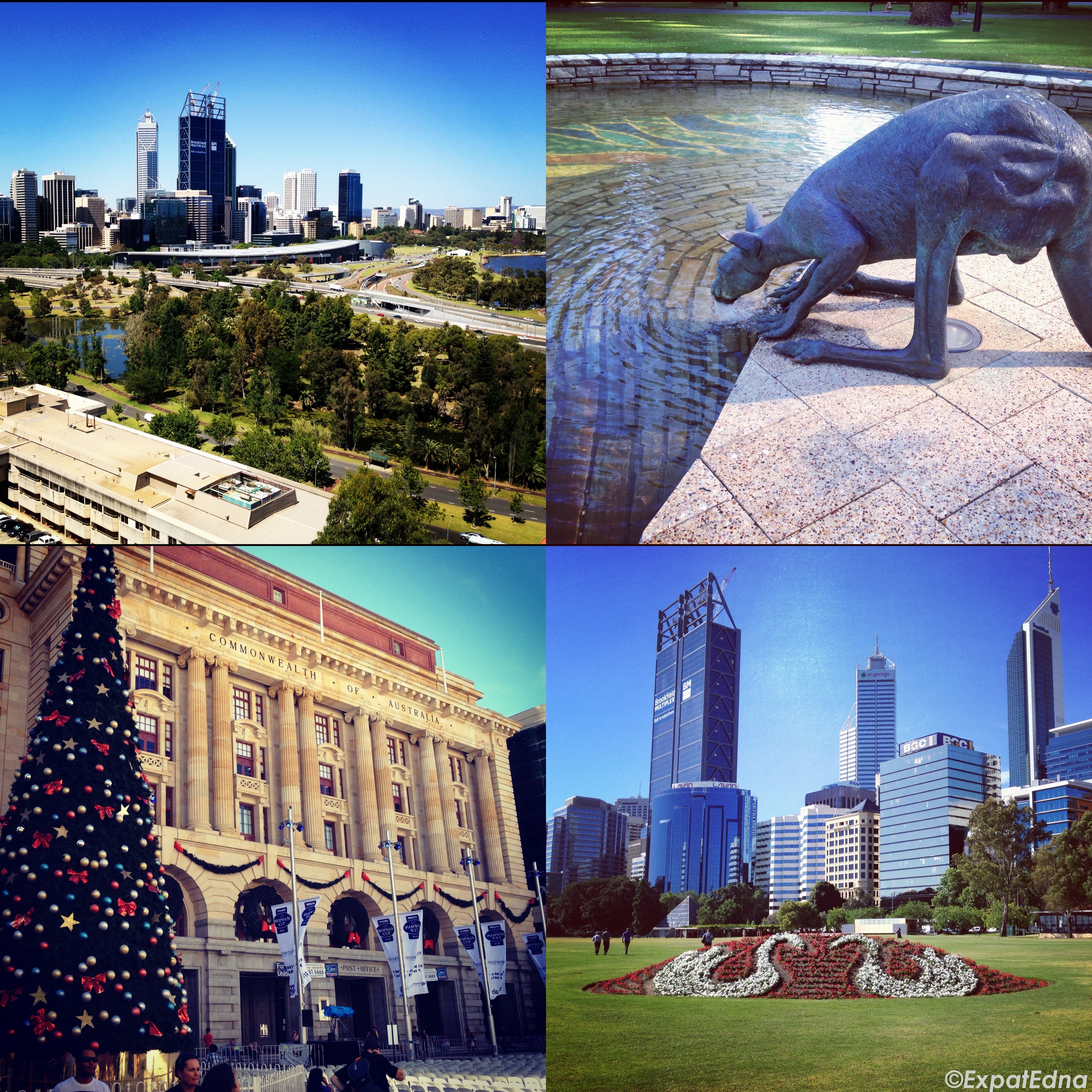 Downtown Perth: Sights from the few free days I had to roam the city: An impressive panoramic view from Kings Park, a kangaroo statue near the Supreme Court Gardens, the giant Christmas tree in a downtown square, and botanical art to represent the Swan City — more about the city and downtown Perth can be found in Expedia's travel guide to Perth hotels.
Benefits of Friends: Some things I wouldn't have seen if I hadn't been staying with one of my best friends: Beer named after an emu, a parrot sleeping on a bike outisde a bar at 2 am, artistic graffiti in the suburban train station of Daglish, a deck of cards designed to help us Yanks integrate into local Aussie slang.
Fremantle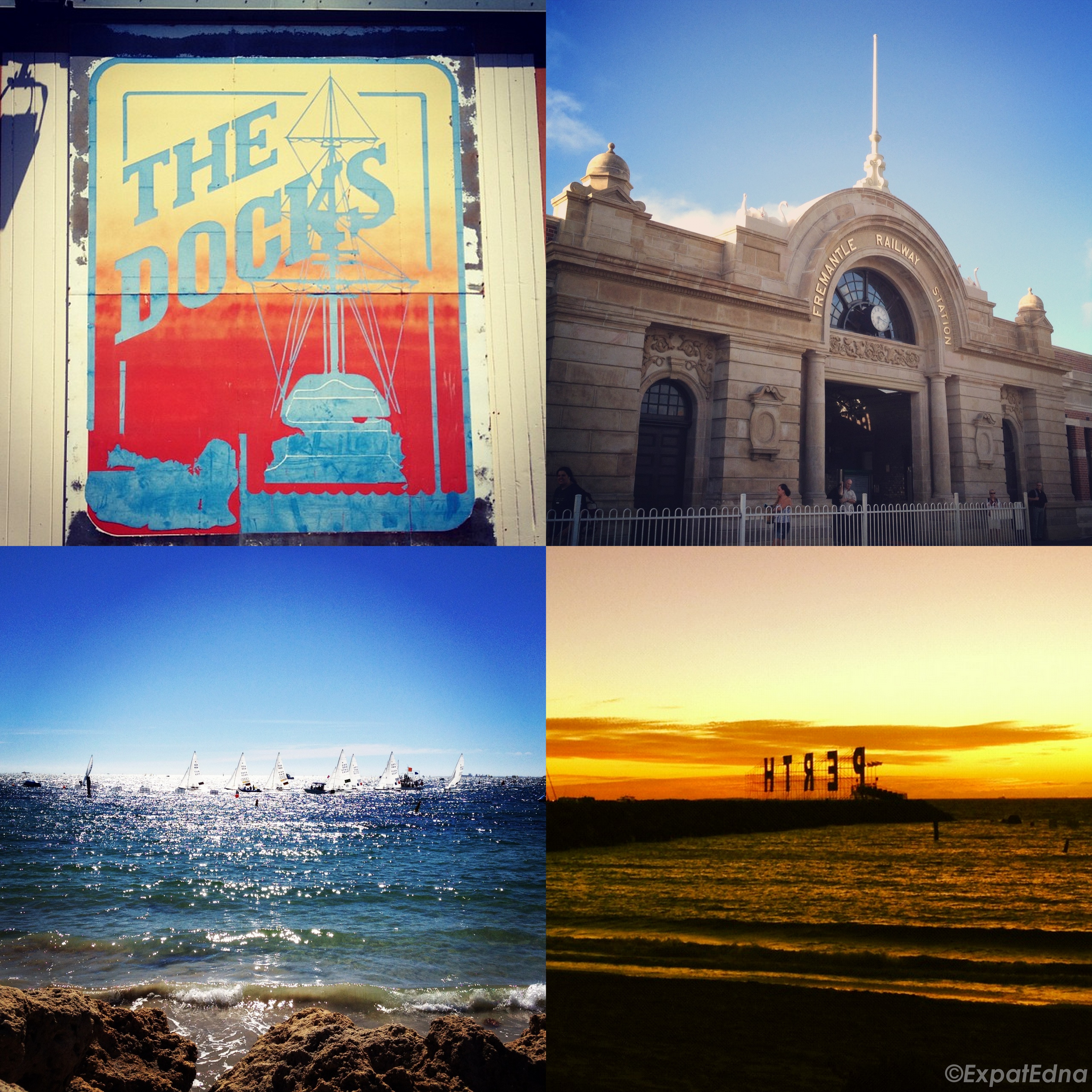 Freo: Considered Perth's "little sister," Freo was the location for the ISAF World Sailing Championships — the sole reason I was in Australia. In the afternoons I would follow the races from the docks; in the evenings I'd watch the sun set over the ocean just before catching the inter-city train back to Daglish.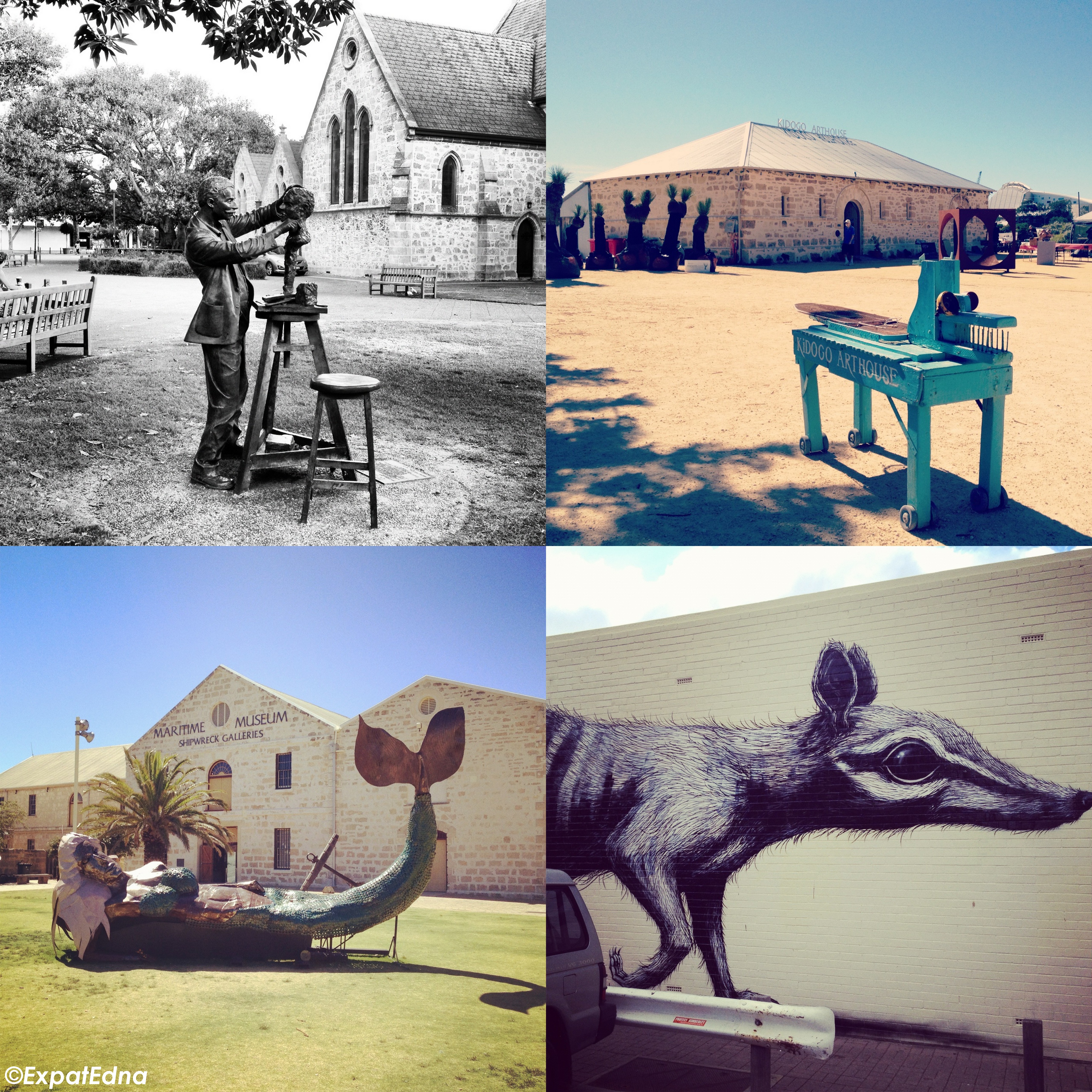 Public Art: There are plenty of permanent art fixtures to be found in Freo, from a sculpture of a sculptor and a metal mermaid outside the Maritime Museum, to a frighteningly large animal painted alongside a grocery store parking lot and a wooden guard-creature outside the local arthouse.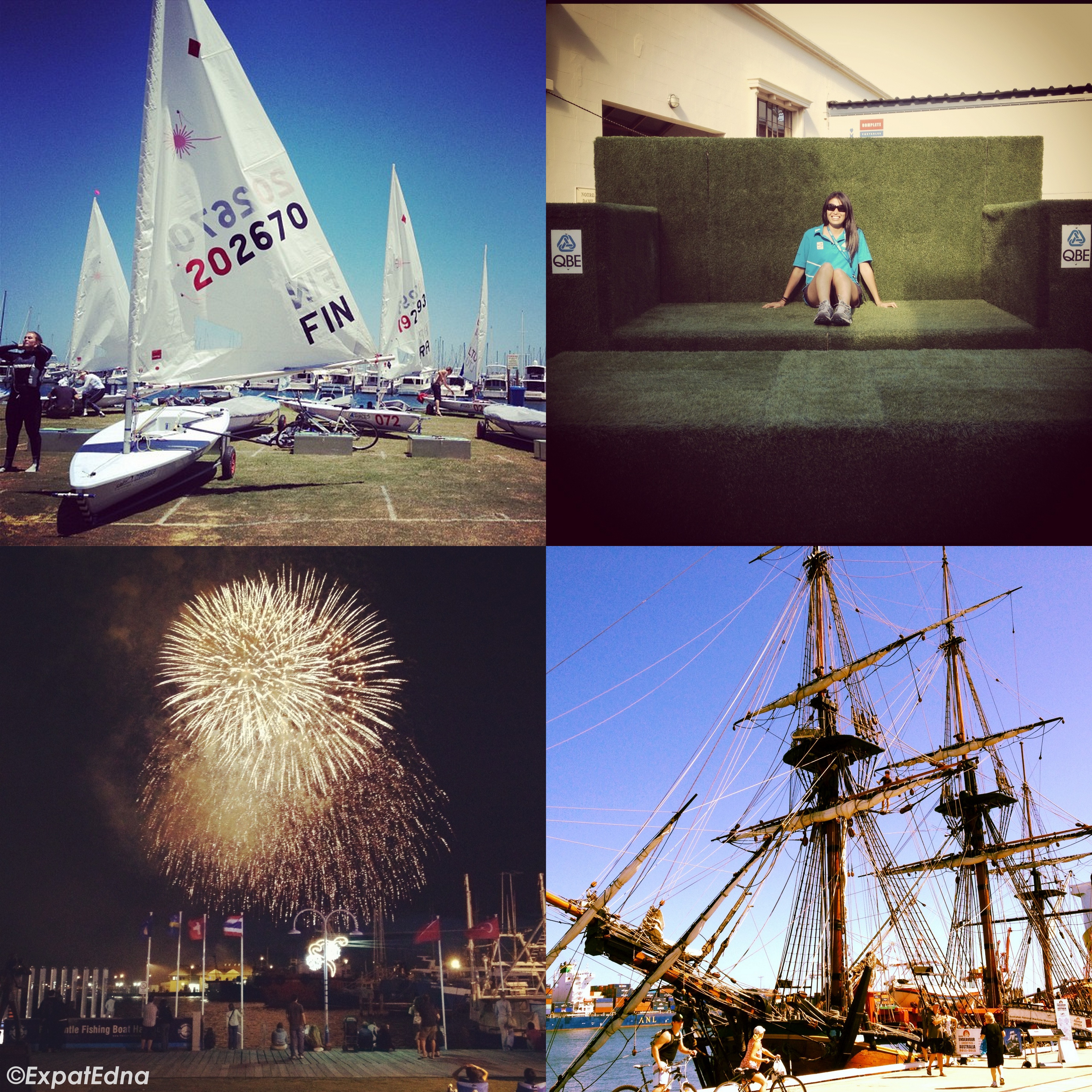 Sailing Worlds: There were bonuses to being in Freo during a special event like the Worlds. Besides being able to watch Olympic-level sailors compete in person and the chance to take a sail on the HMB Endeavour (an incredibly accurate replica of the ship James Cook was on when he discovered Australia), there were also fireworks on the final night of competition, AND an oversized astroturf sofa. Guess which part was my favorite.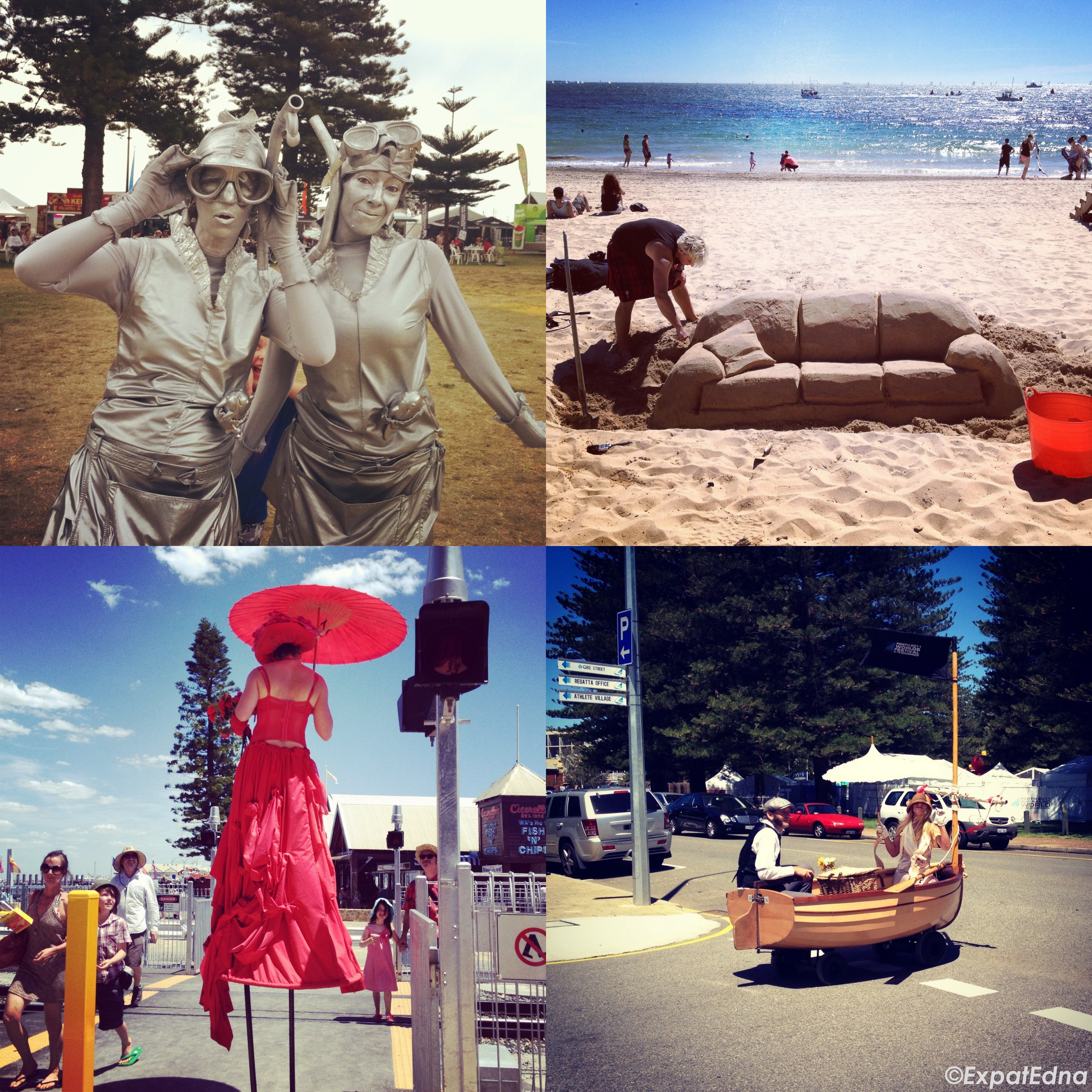 Characters: Some interesting characters were in town during the Worlds. I especially loved the couple who scooted through the streets on their "Relation-ship" and the guy who built sand sofas every day. (Craziest part? After posting a photo of the sand artist on facebook, a friend immediately commented that he recognized the guy as his next-door neighbor — in London. Super small world, I tell you.)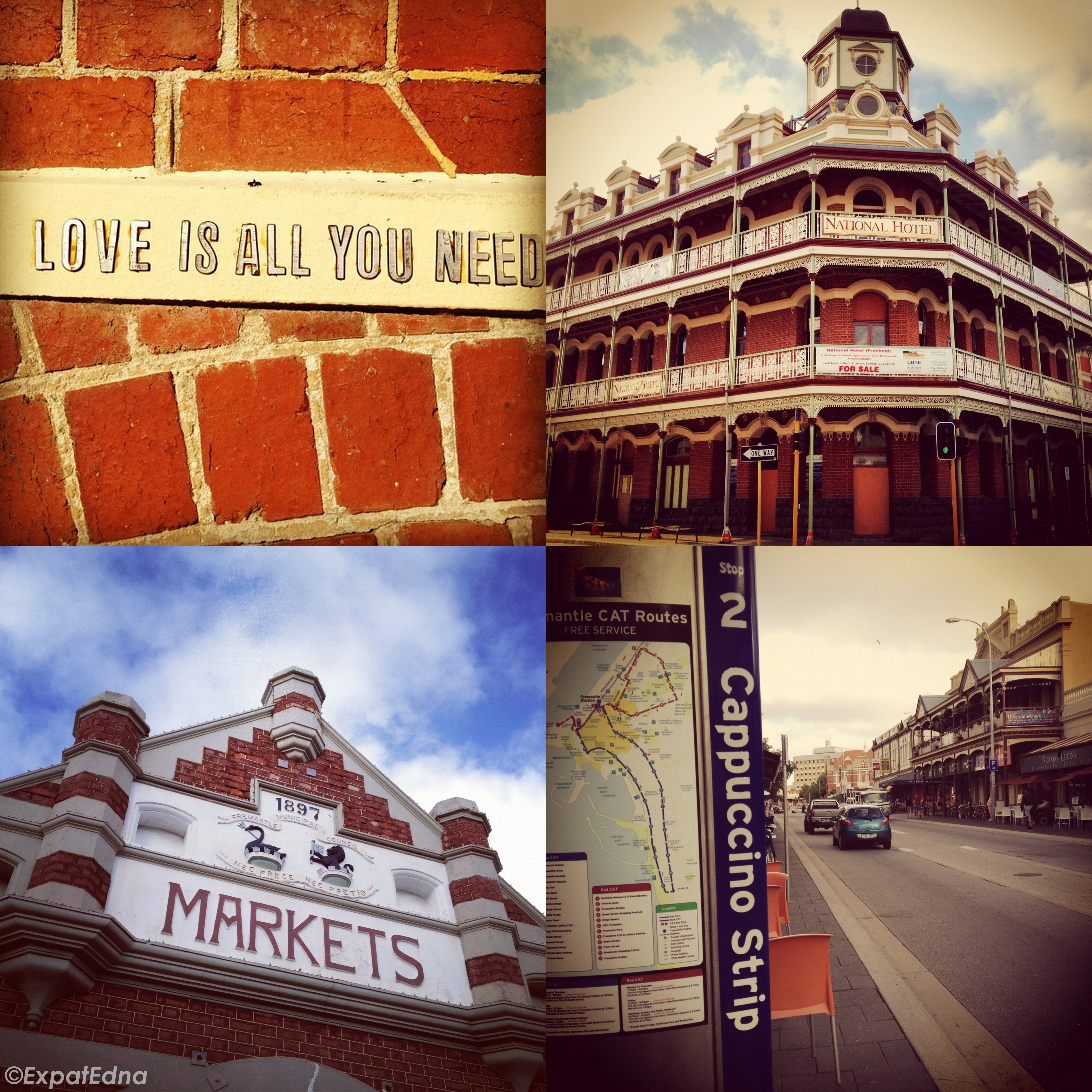 Small town charms: When not at the Media Centre, I would walk around Freo and take numerous photos of the steamboat-era architecture and imagine life in this laid-back city: afternoons on the Cappuccino Strip, weekends at the market, evenings on the beach.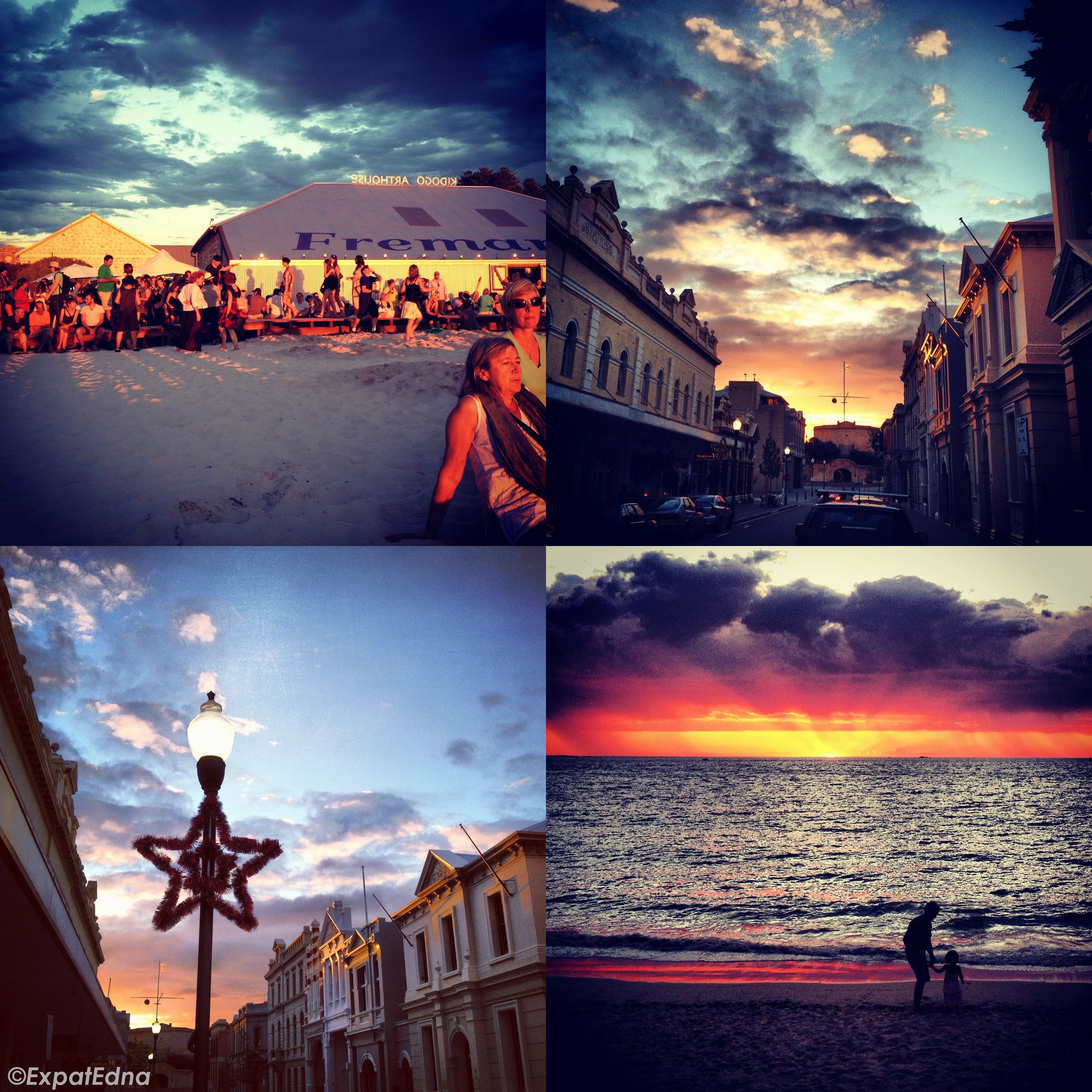 Sunsets: Freo's sunsets permeated the city; you could tell just how beautiful they were even when you weren't on the beach. And if you were lucky enough to be on the beach — well, those sunsets were just absolutely breathtaking.
Follow me on instagram @expatedna