Some personal items before we get to today's post — as many of you may know, there have been some big developments lately!
First, thanks to everyone who wished me a happy birthday. It's touching to receive so much love from a wonderful community of writers, travelers, and friends.
Second, I GOT ENGAGED! More on this to come.
Third, I finally caved and created a fanpage. You can now follow my site on facebook here.
And finally — Singapore Sunday is back! To celebrate, today's post is a photo essay of the orchids in the Singapore Botanical Gardens (SBG).
———
Located inside the Botanical Gardens, the National Orchid Garden is home to over 1000 species and 2000 hybrids of orchid, 600 of which are on display.
On the third Saturday of each month, you can join a free tour of the Orchid Garden and learn all about the national flower, from how to recognize an orchid to how to care for these delicate flowers. There's even a part of the garden that features new hybrid orchids, which Singapore creates specially to honor visiting dignitaries and politicians.
If you're ever in the SBG, make time for a detour into the National Orchid Garden. Even without a tour guide, it's a surprisingly informational experience — and a beautiful way to spend an afternoon.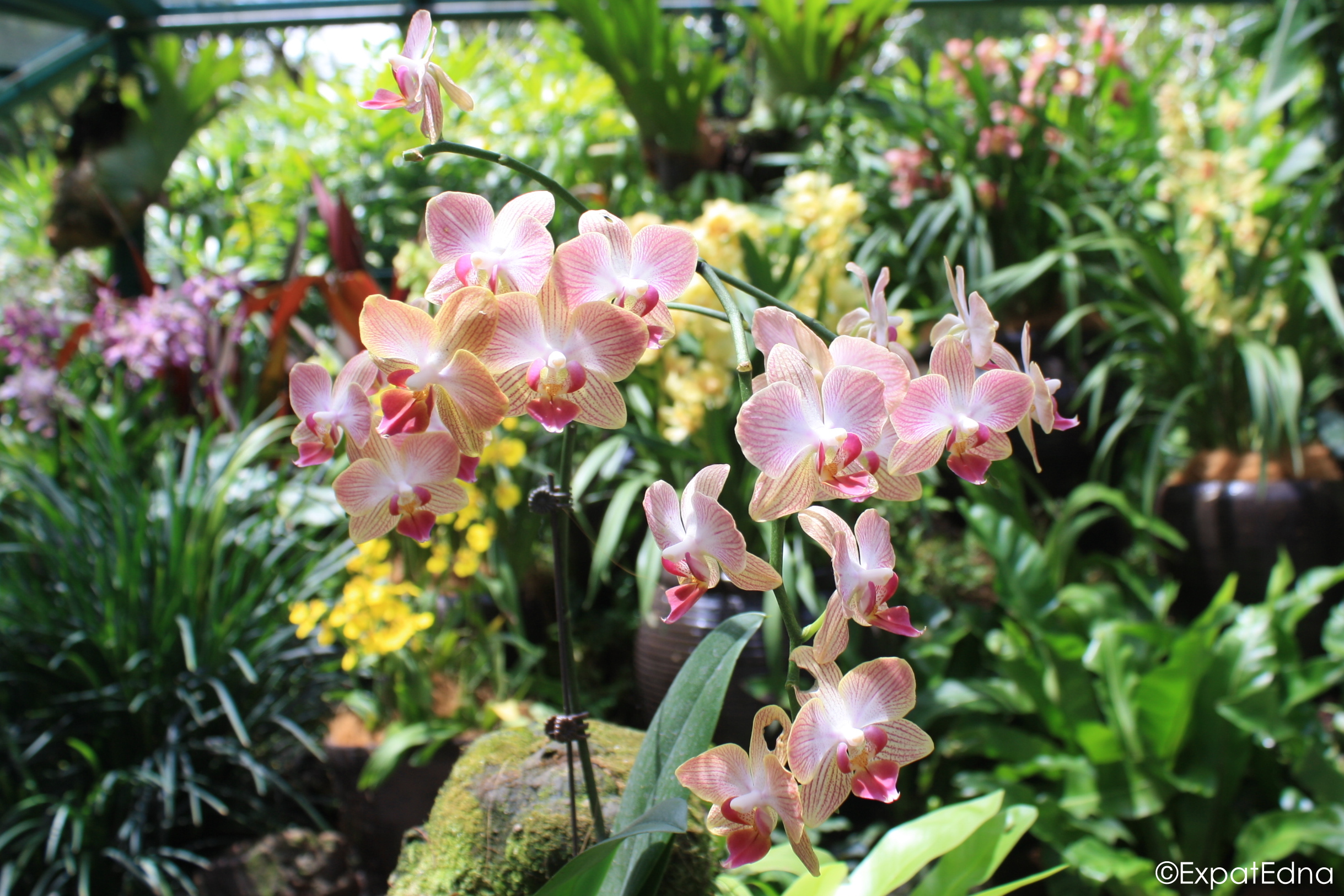 National Orchid Garden (located inside the Singapore Botanical Gardens)
1 Cluny Road
Singapore 259569
8.30 am — 7.00 pm daily 
Free tours on the third Saturday of each month at 9 am, 10 am, 11 am, and 4 pm. The Botanical Gardens are free to enter; the National Orchid Garden costs S$5.