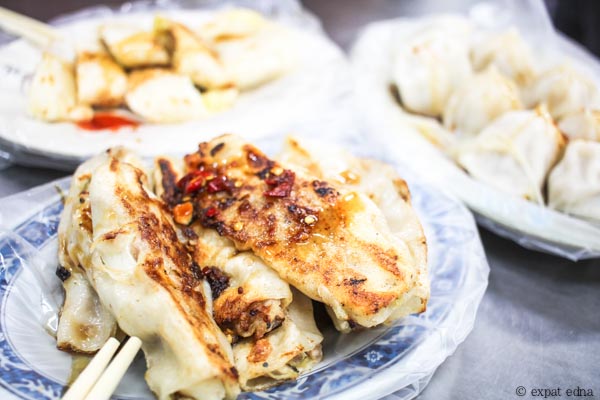 Confession: for years, I saw Taiwan as China's Canada. That is to say: it was so close in proximity, why would I visit the neighbor when I could use my vacation time to go literally anywhere else? (Yep, this is also me admitting I've still never been to Canada.)
But then I began traveling full-time, and after hitting the road a little too hard, found myself needing a breather — so when my good friend Tom mentioned he had a spare room going, the idea of spending three months in a chilled-out city with tropical weather and cheap food became highly appealing.
I'm not a dog person but three months of living with these furballs changed my mind
Numerous travel bloggers and expats rave about Taipei, and for the most part I found it all to be true. Yes, it's incredibly safe, crazy cheap, full of friendly locals and good food, and is a bicyclist enthusiast's paradise. So instead of writing another post that echoes what everyone will tell you about what it's like to live in Taipei, here are the quirks I did not expect from this island capital.
A completely different garbage system: In Taiwan, you can't just throw things out. You have to wait for the trash can to come to you.
Basically, you collect your garbage at home then wait until you hear The Song (usually either Für Elise, or the one in the video above) twice a day — at which point you panic-run outside and throw your bags in the truck as it drives past. If you miss it, you have to hold onto your rubbish until the next collection (which can become troublesome if your work hours clash with your garbageman's hours).
As a side note, this also makes public trash cans hard to find, to deter people from throwing their household trash where they shouldn't.
Apparently this system has done wonders for the country's waste and recycling management, and building community among neighborhood residents — but hell if I can ever listen to Für Elise without twitching again.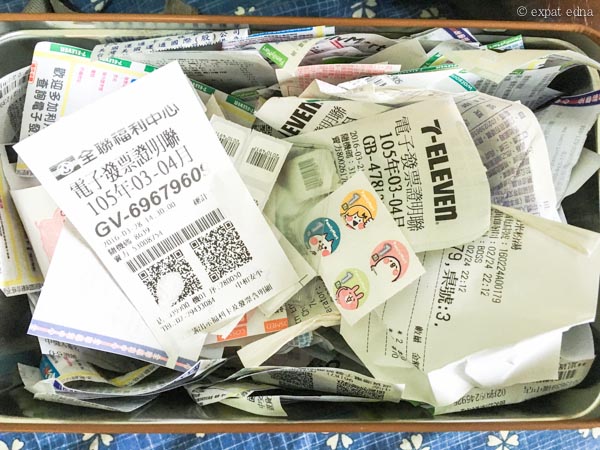 Receipt lottery: The Taiwanese government runs a bi-monthly "invoice lottery" — aka essentially free money. For us, this meant keeping entire shoeboxes full of (mostly 7-11) receipts, which Tom would sift through every other month when the numbers were announced. If you move to Taiwan, embrace your inner hoarder: you never know when it'll (literally) pay off.
Priority seat plague: The Taiwanese are known for being incredibly polite, and this was glaringly evident on the subway. I'd never seen so much available priority seating, even when the rest of the metro car was packed — don't even think of sitting in one unless you're actually elderly/disabled/pregnant (…then again, they're so polite that probably no one would scold you for doing so, either).
Spanish business hours: In my neighborhood it was such a hanger struggle (#hanggle?) finding restaurants open between lunch and dinner. Taipei's relentless sun was reminiscent of Spanish summers, and I wouldn't be surprised if everyone was siesta-ing in the afternoons. I quickly learned to go out at 'normal' meal times or be prepared to dine chez 7-11.
Japanese influences & relationship: Some parts of Taipei (both physical and cultural, such as the aforementioned politeness) seemed downright Japanese — which makes sense, as Taiwan was a Japanese colony between 1895 and 1945. However, the two islands have an impressively friendly relationship, which was a shocker after having lived in China, which is still quite vocally anti-Japanese.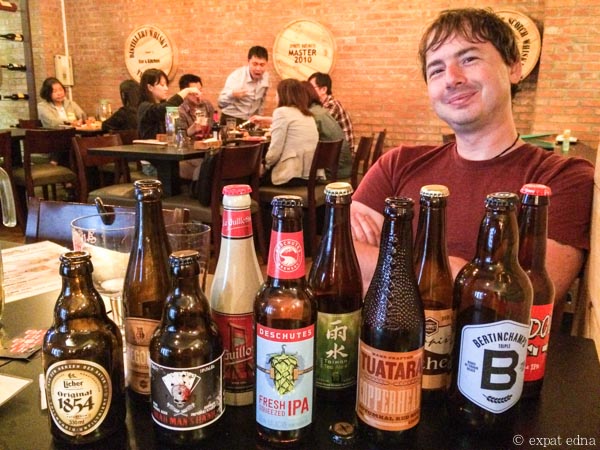 Holy craft beer, Batman: Who knew there was such a market for craft beer in Taipei?! It was dangerously easy to spend long rainy afternoons at beer bars, and I'd often bring home hauls of local & foreign brews from the craft beer store around the corner. Imports from Mikkeller, Elysian, and Evil Twin Brewery especially were surprisingly abundant around the city.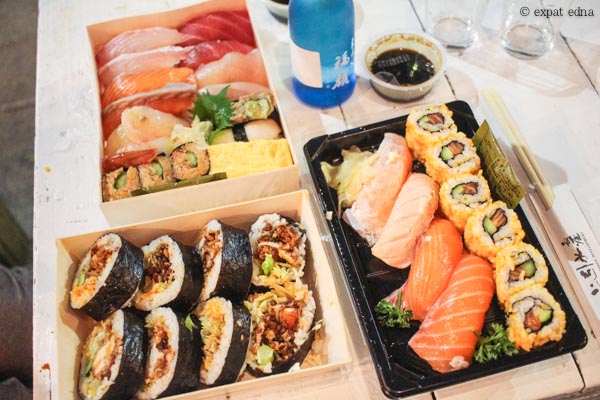 Discount grocery hunting: Unfortunately, I wasn't a huge fan of Taiwanese street food. Probably just a victim of too much hype — especially the night markets, which I found underwhelming — so I ate sushi or cooked for myself most days.
Luckily, both options were cheap, especially the latter: groceries discount fresh food about to expire, so for quite a while I lived almost exclusively on $1.60 salmon steaks and nearly-too-ripe pineapple and watermelon.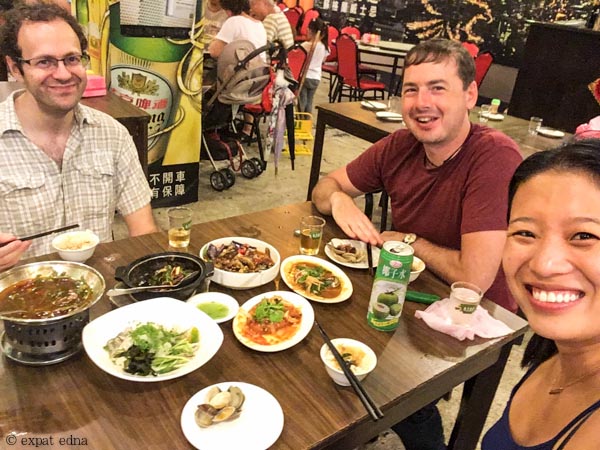 The food no one told me about: That said, Tom did introduce me to two hole-in-the-wall joints that we frequented on a near-daily basis and were absolute highlights of my time in Taipei. There was the neighborhood quick fry (above), which is where locals go for good food, served fast and cheap. Forget night markets, quick fry is the jewel of Taiwanese dining.
Our very last meal in Taipei (yes, those are mimosas with 7-11 orange juice). I miss Breakfast Lady.
And then there was Breakfast Lady, whose shop sat on our corner and was always reliable for early morning/late night plates of xiaolongbao, fried dumplings, and egg & pork pancakes. As Tom once said of her: Not all heroes wear capes.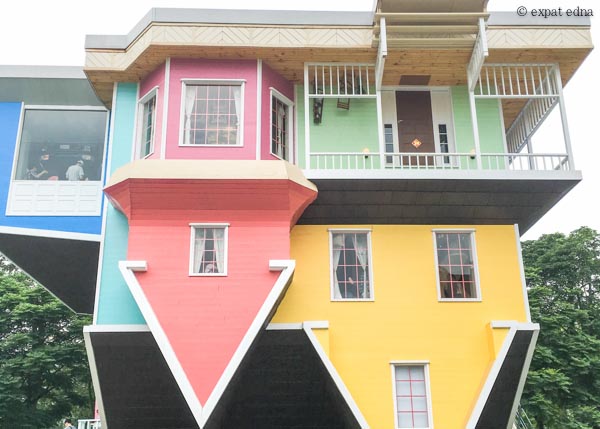 Affordability: Finally, a note on cost. Taiwan is known for being cheap, but I had no idea how cheap: I paid $150 USD/month(!) for a room in a spacious three-bedroom apartment just outside the city center. To put that in perspective, prior to that I was paying $500/month for a room in Paris — so three months in Taipei cost me less than one in Paris.
I also tutored English on the side, and seeing just one student for 3-5 hours a week was enough to cover all my living costs. Factoring together cheap rent, cheap public transportation, and cheap food, I left Taipei after three months with a completely even bank account. I didn't save any money, but I wasn't down any either.
Looking back, even though my time in Taipei wasn't very adventurous, I consider it an important part of my #27epicmoments. I grew to appreciate a city I may have otherwise overlooked as a tourist, and the calm of those three months helped me prepare for the whirlwind second year of travel that was to come. It was exactly the restful reboot I needed.
What quirks have you discovered about a city that tourists may not know about?