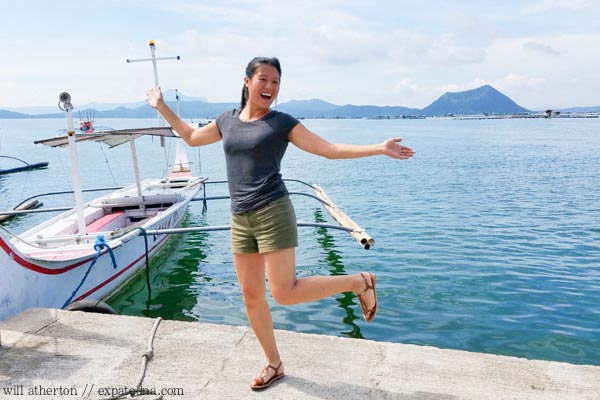 Manila was chockers. Jam-packed schedules and early call times; four days went by in a blur. It was also the city where I took the least amount of photos: I find it a visually challenging place.
So when we needed to shoot an out-of-town excursion, I was happy to suggest Tagaytay, ninety minutes outside Manila — I'd been a year and a half ago for a friend's wedding and knew it would film well.
The original idea was to find some waterfalls, but it didn't quite work out. (At one point our driver told us the waterfall we wanted to visit was "being moved". How does that work, exactly?) Ultimately we stuck, as TLC wisely suggested, to the lakes that we're used to.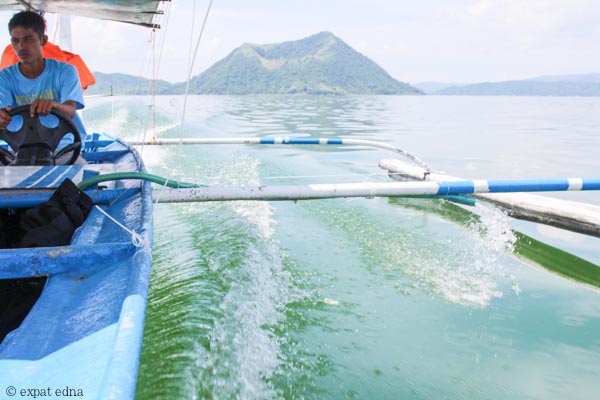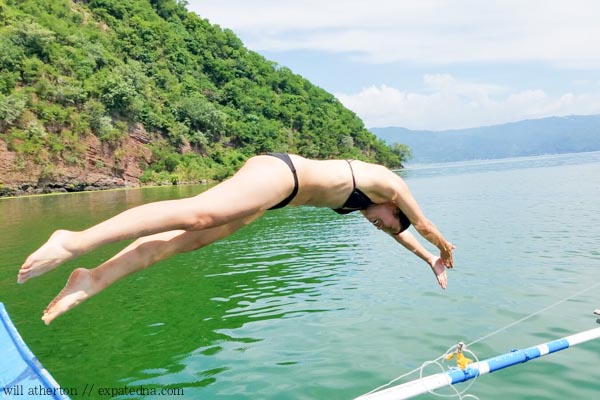 The draw of Tagaytay is Lake Taal, which houses a volcano — supposedly the world's smallest active volcano — inside a lake, inside another volcano. It's gorgeous.
We drove straight to the lake edge and rented a boat for an hour to drive out to the little volcano and back; once the cameras were off, we went for a refreshing dip in the surprisingly clear waters. After the hustle and bustle and grit of Manila, it was beneficial for everyone to get into nature again and be able to hear ourselves think.
To top it all off, on our way back to the city we stopped at a roadside fruit stall to buy a half kilo of rambutans from a woman resting in a hammock. All in all, a pretty quick and easy half-day trip — highly recommended if you ever find yourself in Manila craving some greenery. (Though if you find out where the waterfalls were moved to, let me know…)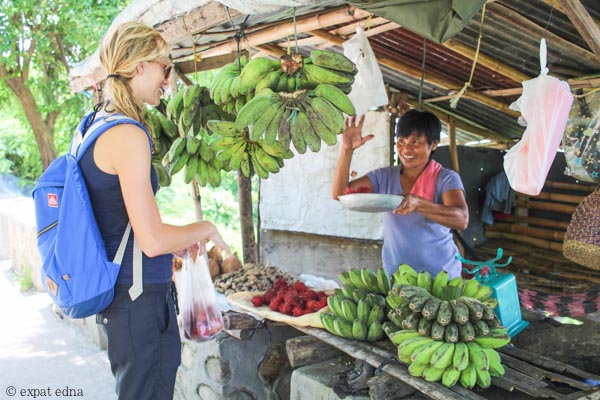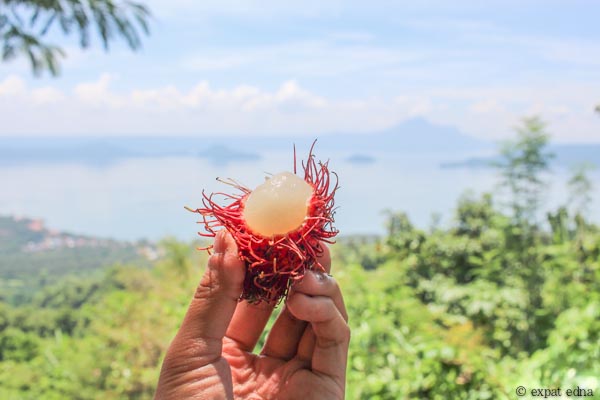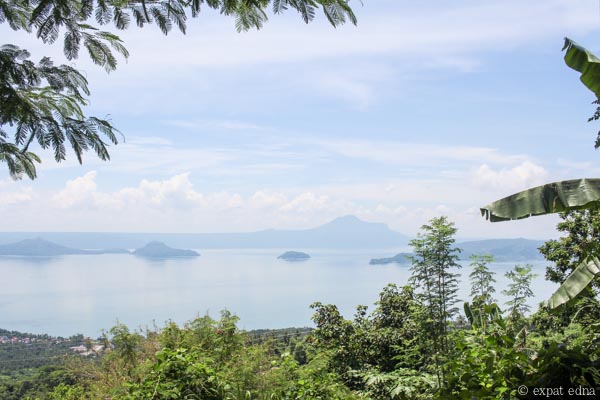 Practical info: We left at 6:30 am to avoid traffic and reached Tagaytay in ninety minutes. I booked a car and driver through Anis Transport which we had for nine hours, gas and tolls not included. Many boat rentals also include volcano hiking and horseback riding if you want more to do on a day trip.