*A note: I wrote most of this piece before the world completely burst into flames. So I kept putting off hitting publish, as it felt inappropriate to post when so many of my friends are (rightfully) upset over Brexit, terrorist attacks, police brutality, etc etc.
But I've realized there's never going to be a 'right' time to post, and after today I pretty much have zero free time until October (more on that below). So here we go.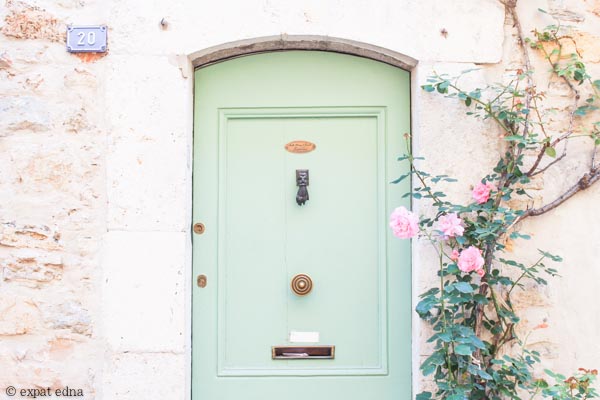 Valbonne, France
I'm deliriously happy these days. There's no two ways about it.
For some reason, I feel women tend to downplay when things are going really well — to qualify it with a negative, act super humble, and brush off success as luck. And I won't deny I've been very, very lucky.
But screw it: I'm happy, and happiness is fleeting, and if my world were to come crashing down tomorrow I'd like to remember I was once this full of joy.
This post was originally meant to be a reflection on my first year of full-time travel. So before I get into why I'm feeling so good about 27, I'd like to start with a few notes on what happened at 26.
The story behind this photo: "Wanna drive to Monaco?" "…Sure." Bam, country 31.
On a year of full-time travel
Here's what I've realized: I don't know what I was thinking when I quit my job to travel.
I mean, I know why I did it: my job was no longer rewarding, Shanghai as a city was breaking my heart, and my boyfriend was still traveling full-time and I wanted to rejoin him.
But I don't know what I wanted from it. 
I certainly didn't quit to "find myself": after seven years of living abroad, I'd felt pretty found.
It wasn't to see more of the world: In the past year I went to three new countries…but revisited 15 old ones.
And I didn't intend to be a digital nomad: I completed only three freelance pieces over the past year; barely blogged like I thought I would; and have otherwise (enjoyably) blown through every cent I saved up and then some.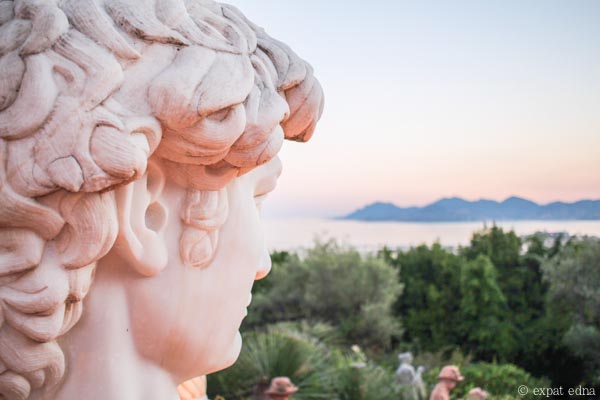 So as fun as it was to do nothing but eat, drink, and be merry, five or six months in I began wondering: what was I doing with myself?
I wasn't building up skills I could put on my CV. I wasn't making money. I wasn't even catching up on the blog.
It seemed I'd basically quit my job to take one long extended vacation — but then what? What happened when the money ran out and I needed a job again? ("So can you explain this gap on your resume?" "Ummm, I spent a year taking a lot of photos of food?")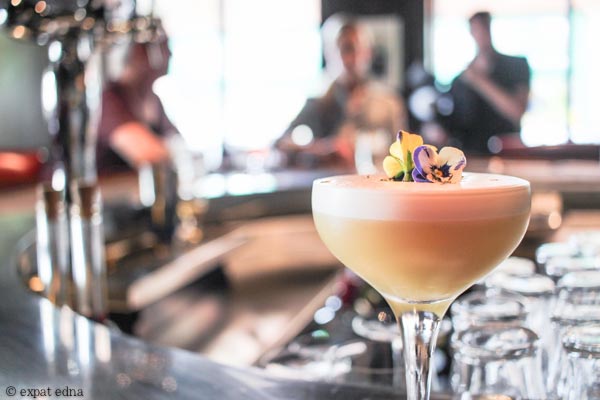 At least they're sometimes for work. On set in Belfast
At month 7, burnout set in. Constantly moving wore me down, more mentally than anything else. After all, I spent years being an expat for a reason — and having to pack all my worldly possessions into a suitcase every week was not one of them.
In January, in a state of mild career panic, I applied for the New Zealand working holiday visa. With that in hand, I felt slightly more relaxed knowing that, if nothing else, I could always book a one-way ticket to Wellington and begin a new expat chapter there.
I also made the decision to go to Taipei for months 10, 11, and 12. This solved two problems: it gave me a temporary home base, which I sorely needed to treat the burnout, and it kept me out of Schengen for three months to reset my tourist visa.
But then. As soon as I had my backup plan in place, of course, things started coming together.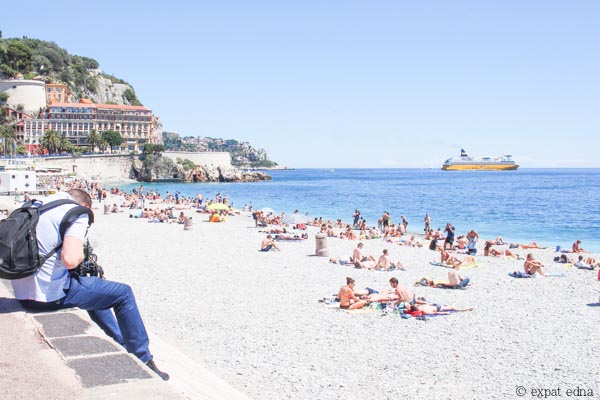 Filming in Nice
Lessons and what I've gained

Looking back at all the anxiety, man, was I being silly. Five or eight months, in the grand scheme of things, isn't a long time — especially when you're trying to assess the impact of a major life change!
After a full year, I've recognized the greatest benefit from quitting my job to travel. It wasn't about finding myself, or seeing more of the world.
It was the gift of time. 
And the real beauty in having time, you see, is having the ability to say YES to anything. The freedom to accept any invitation or opportunity that comes your way.
I could say yes to flying home for my Dad's 60th birthday, or going to Amsterdam to catch up with my best friend; I could say yes when BBC Travel asked me to go to Venice, or when I was invited to Sheffield for an underwater hockey tournament.
The possibilities for adventure were endless. I spent the year nurturing old friendships and making new ones; I learned what worked for me (BBC Travel!) and what didn't (sorry, underwater hockey), and adjusted accordingly.
The view from our dinner party in Cannes
Which brings me to what else I've gained from this year:
Career direction. Man, I was terrible at freelancing. But it turns out, I'm kind of good at producing. It's something I could see myself possibly pursuing permanently, and I'm so jazzed to be doing more of it this fall.
And the sleeper surprise of the whole year: people actually like what I do on Snapchat. And will pay me to do it. I feel lucky the medium blew up right when I began traveling full-time, because no way I'd have grown the audience I have now had I stayed in one place.
Stronger relationships. With everyone in my life. With friends scattered across the globe, many of whom I saw for the first time in years. With my detached Asian family. And obviously, with my boyfriend.
Being able to properly put time and energy into those valued relationships was so precious — that alone to me is worth taking a year off work.
Acceptance of limitations. I realized what exactly I can and cannot do; and by extension, what I do and do not want.
I've accepted that my blog and Instagram aren't going to blow up — and that's alright by me.
I'm positive now that I don't want a digital career. And that's totally cool.
I love having a bigger purpose than what lies in bits and pixels. I need to work in the offline; to create things larger than myself. And my next jobs are just that.
What's on for 27
Which brings me to why I'm so deliriously happy.
27 has been excellent so far: I kicked it off by visiting my 30th country, climbing a volcano at sunrise on my birthday, and landing some dream gigs. June saw me move back to Europe, where I spent an incredible ten days in Cannes and Belfast with BBC Travel.
This week I'm resting in Paris (if you can call having your sister in town and celebrating the Euros, Firemen's Ball, and Bastille Day in one week "resting"), and in a few days I fly to Brazil for Rio 2016 — my fourth Olympics!
After Rio I hop on a plane to Singapore, where I'm stoked to be reuniting with my BBC Travel team and spend three weeks filming across Southeast Asia.
After shooting wraps I fly to Venice for a week, where one of my best friends from high school will be joining me on her first-ever trip to Europe. I'm then dragging her to London (where I'll be attending Snaphappen!), Belfast, and Paris.
In early November I head back to the UK, and then maybe — finally? — I'll move to New Zealand. By then I'll have been traveling full-time for 18 months, and I'm looking forward to putting down temporary roots in Wellington.
Although…I may also pop by Los Angeles first. Who knows?
So! Although I have so much I want to share with you guys on the blog — 2016 has been a hell of a ride so far — after today I pretty much won't be sleeping again until October.
I'll try to update when I can (I do have notes scribbled here and there for shorter posts) — but you can always find me actively posting on Snapchat, Instagram, Facebook, and Twitter.
As always, thanks for following along — hope you all have the loveliest summer!