These wrap-ups are for me to share personal tidbits — the little things that make up my life abroad; stories and photos which may not otherwise see the light of blogging day. See previous months here.
If I could sum up this winter in one word, it would be validation. 
For months I'd been wondering if I did the right thing by quitting my job to travel; I even came close to accepting a job that would have begun in January. In hindsight, I'm so glad I didn't — settling down again would have meant turning down some huge opportunities that I had no idea were coming my way.
This winter, things finally seemed to fall in place: I've seen my name in media outlets that I admire, filmed a project with BBC Travel, and figured out A Pretty Solid Plan for this year.
I'm no longer worried my parents have to lie about what I'm up to these days, because I now have recent accomplishments they can brag about (#asianchildproblems).
Even though I spent the better part of two months bouncing between eight countries (including six trips between Paris, Amsterdam, and Venice — thank goodness Europe is small), for the first time in a while I feel calm and secure in where I am and where I'm going.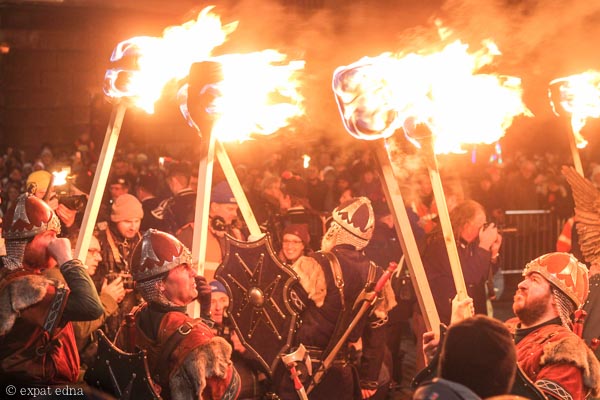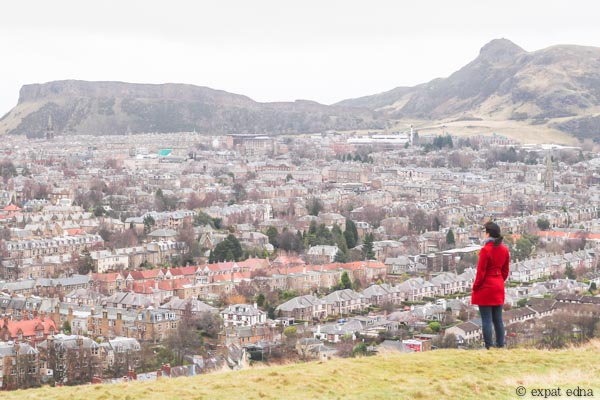 NEW YEAR'S IN EDINBURGH | In spite of everything I said above, the year started out in tears (and the Scottish police showing up at my door, but we are not getting into that).
I chose to celebrate New Year's in Edinburgh because I'd heard so much about Hogmanay, the city's famous NYE party; I was tempted by the torchlight procession and fireworks over the castle that so many bloggers seemed to rave about.
It was a disaster. I had the worst New Year's in a decade (lesson learned: never let strangers take the lead on your favorite holiday), and spent all of January 1 holed up in a dark bedroom, rereading Harry Potter 6 front to back.
However, I chose to look at it this way: 2016 could only get better from here, right??
In any case, it was wonderful to spend time with my friend Alex, who hosted us — and suggested we go for a hike up Blackford Hill, with the spectacular view pictured above — and to finally meet Ashley of Ashley Wanders.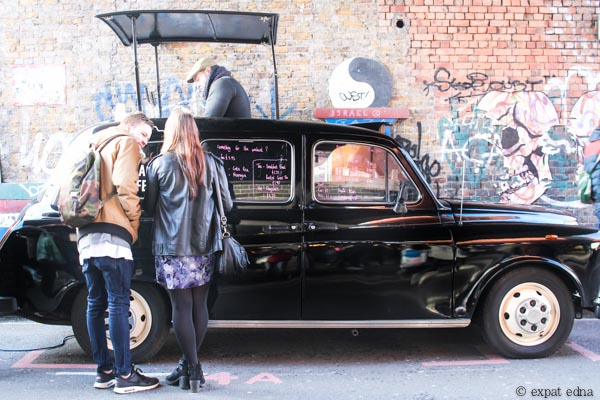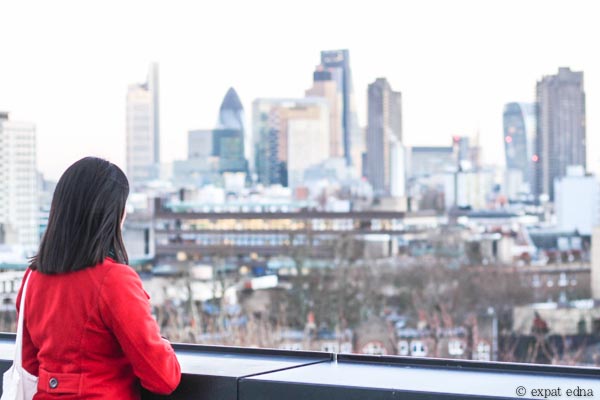 LONDON | London is basically a second (third? fifth?) home at this point, so we stopped in for a few days between Edinburgh and Paris. Catching up with so many friends here helped me lick my wounds from New Year's; I was especially delighted to spend a couple days with Brenna, exploring her local neighborhood around Brick Lane and checking out that sweet rooftop view of the city from her workspace.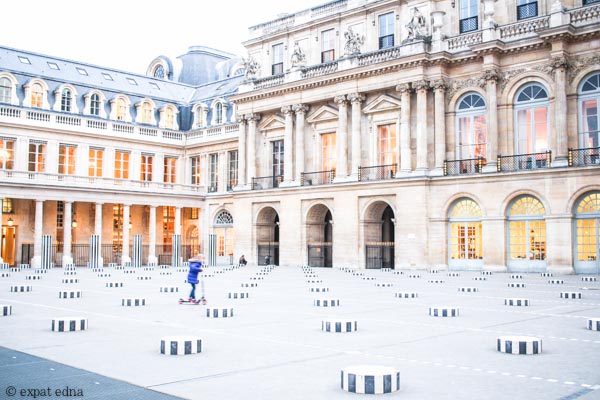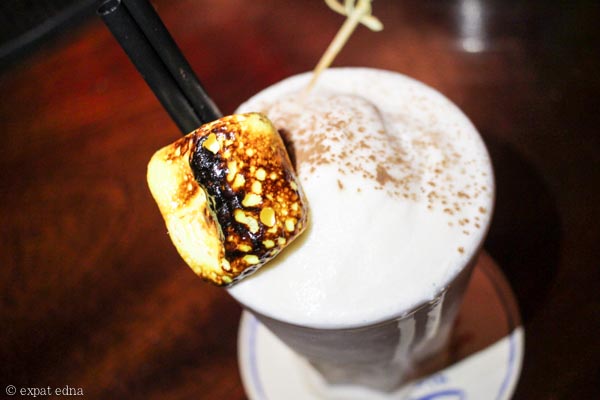 PARIS | This was the month Joe and I returned to our long-distance routine, so after he left I spent most of my time in Paris doubling down on two big freelance projects, making the most of Paris Cocktail Week, and being consistently disappointed by the lack of predicted snow.
It was also here that I decided, in a moment of panic about my future, to apply for a New Zealand Working Holiday Visa. I got my precious in the end, but let's just say that it's a process I'm happy to never repeat again (but the French were surprisingly helpful and easy-going during the whole thing!).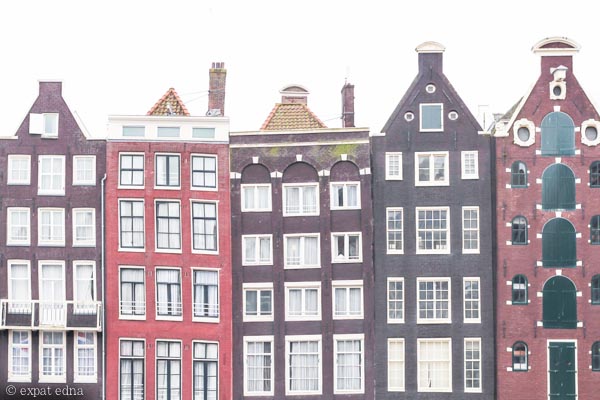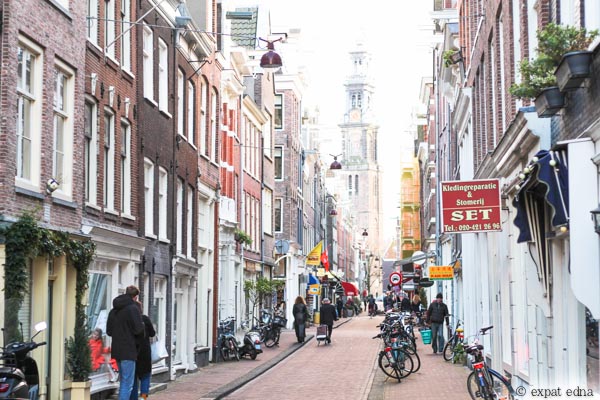 AMSTERDAM SURPRISE! My Australian best friend currently lives in Chengdu, so we rarely get to see each other — but then his fabulous girlfriend informed me she'd planned a secret trip to Europe for his birthday (I know, way to show us all up Victoria), so I quietly took a bus up from Paris to surprise him when he arrived.
That trip combined some of my favorite things — Amsterdam, best friend reunions, birthday surprises. But the girlfriend and I also had something else up our sleeve: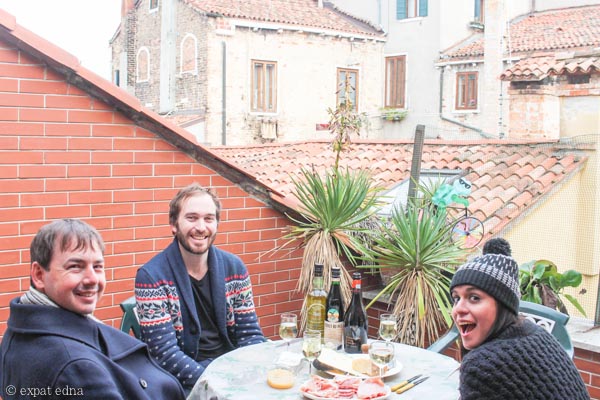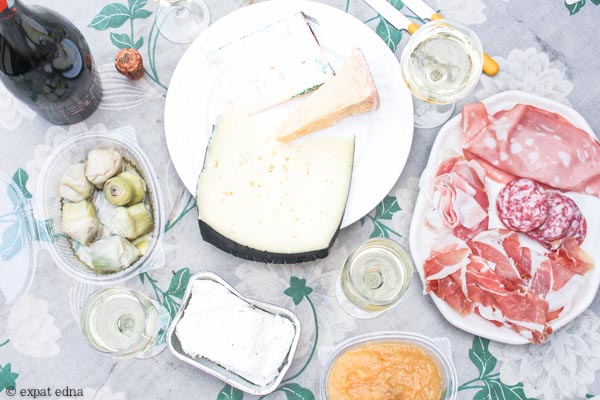 CARNEVALE IN VENICE | To add onto the birthday festivities, we'd also booked flights to Venice, where Joe joined us from Asia to celebrate his and my third Carnevale together. I found a beautiful apartment with three terraces, which we made full use of despite the chilly February weather.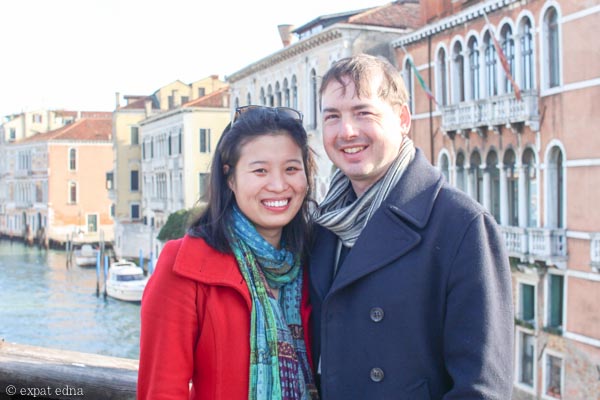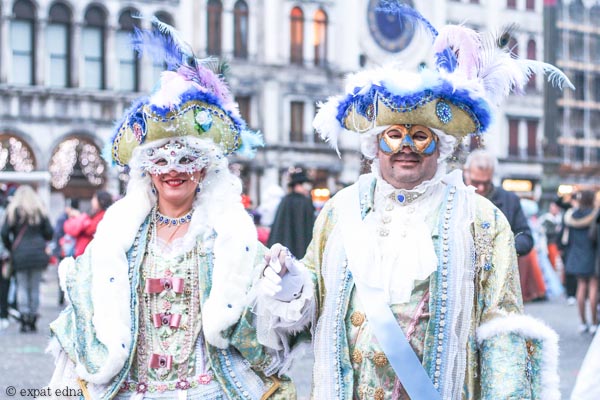 We also convinced our favorite Snapchat couple Ashley & Alex to also swing by for a few days to share the Venice love. It was a very spritz-and-cheese-filled weekend, to say the least.
Another successful Carnevale for the books.
PARIS | Upon returning from Italy, I had the privilege of hosting an old college friend in Paris, whom I hadn't seen since graduation nearly six years ago. Despite loving Paris from afar she'd never been, and I love that she faced the fearful nay-sayers who said it was too dangerous to come visit at the moment, and we had an absolute blast.
I also finally attended a Sinfonietta Cocktails & Conversations recital at the Institut Finlandais, a series I'd been hearing about for months. If you're in Paris and love classical music, you have to add these chamber orchestra events to your calendar. It made me miss my 13 years as a musician, and was perfect for socializing — I ran into so many old Paris friends over the post-concert wine and cheese.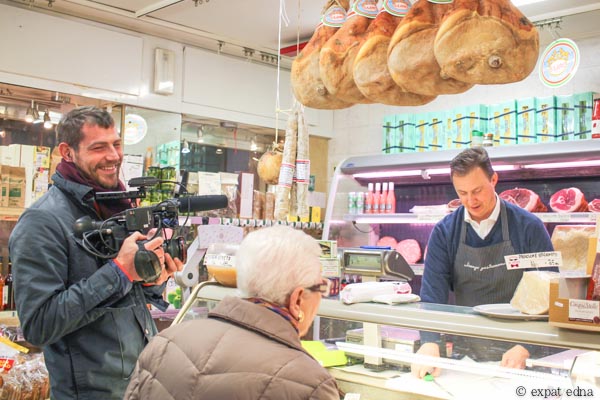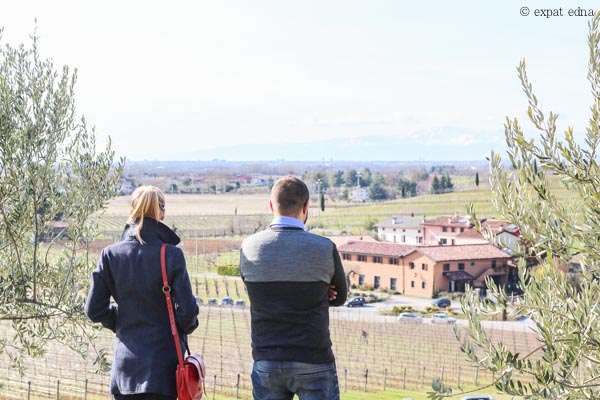 VENICE, AGAIN | Two weeks after leaving Venice, I was back again — this time with a crew from BBC Travel. Over two days I introduced them to my favorite deli, bar, cafe, and other local spots around Venice; when not on camera, I tagged along as an assistant.
The show culminated in an enchanting Italian dinner party, and on days we weren't shooting I got to spend quality time with my favorite Venetian Enrico and his family, or goofed around with the BBC trio.
Enrico has spoken heartbreakingly often of how Venice and its local businesses are dying at the hands of tourism, so to be able to have BBC Travel show the truly local sides of the city meant so much to me. It is the least I can do for friends who have shown me so much of their extraordinary hometown, when they could have just written me off as yet another tourist.
The experience also made me realize that I really enjoy video production and it may be something I want to pursue in the future, possibly? I owe a huge thanks to Ashley of Ashley Abroad for making the introductions that set this all in motion.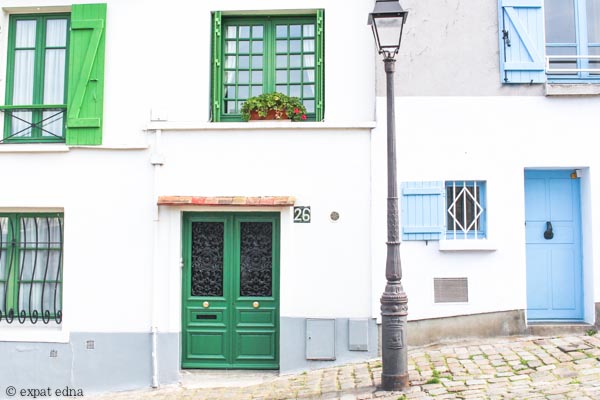 PARIS, ONCE MORE WITH FEELING | I came back to Paris with just enough time to pack my bags, go for a photo walk around Montmartre with fellow photographer Brandi, and see my friends Sam and Chris' new apartment, with that amazing view of the Eiffel Tower. Sam also made cauliflower brownies(!) with chickpea juice "whipped cream"(!!) that were so mind-boggling good, they make veganism seem appealing.
THE 48-HOUR LAYOVER FROM AMSTERDAM TO SHANGHAI TO TAIPEI | I grossly underestimated my stamina when I booked this flight.
I thought it was a genius idea at the time — I could visit a friend in Amsterdam, swing through Shanghai on the new 144-hour tourist visa, AND save money as it was the cheapest ticket, clocking in at $500 roundtrip.
But I'm no spring chicken, and after two months of flinging myself around Europe I barely made it through the 48 hours without collapsing.
It was full-on, but no regrets — it was a treat to hang out at Uber's European headquarters in Amsterdam, then fly to Shanghai and spend an insane 24 hours fitting in a hair appointment, seeing aunts from both sides of the family, going to Union Trading Co to try my drink (the Edna Bait, pictured above) and grabbing two early morning coffee dates with old friends Stephen and Cindy.
Coincidentally, that night was the last hurrah for the Edna Bait; the bar was switching to the Spring menu the next day. Kismet.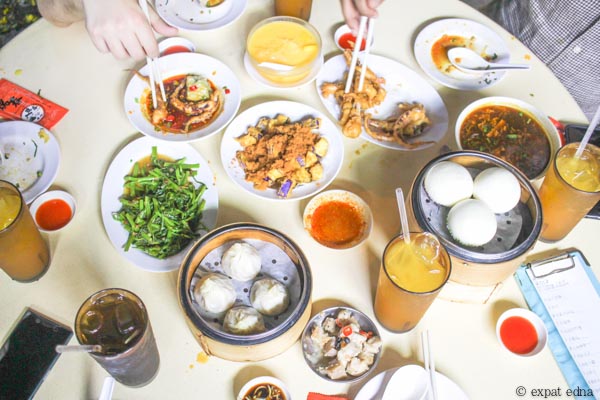 SINGAPORE | In blatant disregard to my declaration that I would start "slowing down" once I got to Taipei, a week after arriving I was in Singapore. A good friend from Paris had decided to celebrate his birthday there, so I flew in from Taiwan, as did Joe from the Philippines; we crashed with a friend from Shanghai who had recently moved there, and had ourselves a big fat nomadic reunion.
I also stopped by my old apartment to see my Scottish flatmate during his still-ongoing poker nights; revisited my favorite noodle lady (who still remembered me!); was woken up for 3 am dim sum; and attended a housewarming party where I ran into even more old friends from Shanghai and Paris, which was eventually half-shut down by the police. Singapore, don't ever change.
TAIPEI | I've recently wrapped up my freelance work and have begun tutoring English for a while — it feels so good to be paid for something that doesn't involve writing for the first time in years. Living with Tom here has also been even more fun than I expected, especially with his two helplessly adorable dogs and the CouchSurfers we constantly have passing through.
OTHER HIGHLIGHTS
The Expedia project I'm particularly proud of as it was also my first foray into shooting and producing a video — I think I did quite alright in showcasing Paris in 60 seconds.
And of course the cherry on top: the Venice episode with BBC Travel came out last week!
What's next: I'll be mostly based in Taipei for the next six weeks, and look forward to exploring the surrounding area. If you have any suggestions for things to eat/see/do in Taiwan, let me know!