(The office, Shanghai. 2009) 
In the early weeks of 2008, I set out on a six-month trip to China. It seemed so insignificant at the time — I was still reeling from the death of my grandmother over Christmas, and was entangled in an emotionally abusive relationship that, at the age of 18, I couldn't see for what it was. ("You're so overdramatic," he told me when I couldn't stop crying over my grandmother. Seriously.)
But everything had been booked and paid for — this trip that I'd originally planned in order to learn Chinese, in the hopes of getting closer to my grandmother and cultural heritage — so with my mind in a haze I boarded that plane, my life in two suitcases.
That was nearly eight years ago, and I haven't stopped living out of suitcases since.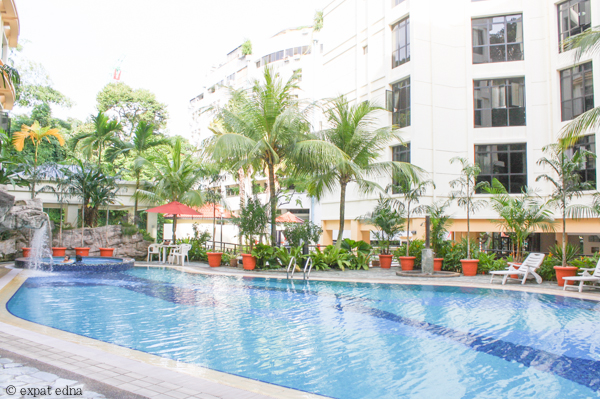 My first apartment after college. Singapore, 2010
Within a month of arriving in China, I found a job teaching English, joined a Gaelic football team, and finally ditched that toxic relationship.
After a couple more months, I realized this life overseas, this person I was outside the United States — that was the real me. Expat Edna was outgoing, positive, and loved life. Pennsylvania Edna was quiet, pessimistic, self-loathing, and awkward AF.
Over the next two years I bounced between China and Pennsylvania, trying to spend as much time in Shanghai as possible and only going home when I absolutely needed to for university reasons. Every time I went back, I felt the shell creeping back, a specter emerging from the darkness.
My second apartment building in Singapore, 2011
I graduated in May 2010 and said goodbye to the US two weeks later. I wanted to become a permanent expat — and in the 5½ years since, I've made it work.
Reality television in Singapore, tutoring English in Paris, even working the classic 9-5 corporate job in Shanghai: I've done whatever it takes to keep my proof of residence overseas.
So when I quit my job to travel this spring, I knew it wasn't going to be permanent. I even called it then: this is not a forever thing.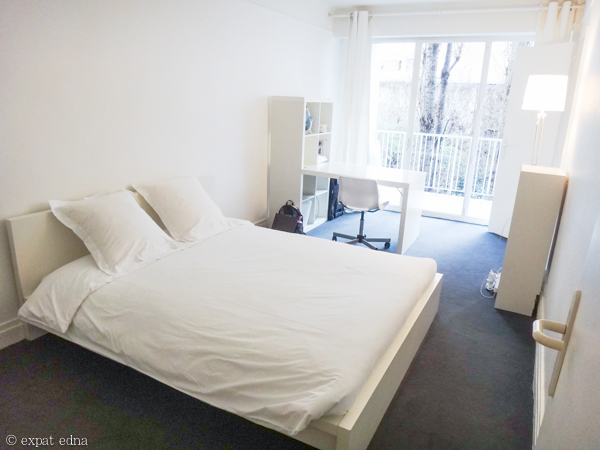 My studio in Paris, 2012
As I come up on my sixth month of full-time travel, I have come to realize: my identity is entirely wrapped around being an expat. Hell, it's in the title of this blog and nearly every social media handle I own. It's who I've been for nearly eight years.
Being an expat, living overseas — it saved my mental health. In Pennsylvania I always felt like an outsider and it led to self-destructive tendencies. Moving abroad gave me the opportunity to finally meet like-minded people who welcomed, accepted, and loved me.
Even better, it taught me what genuinely healthy relationships look like, both romantic and platonic.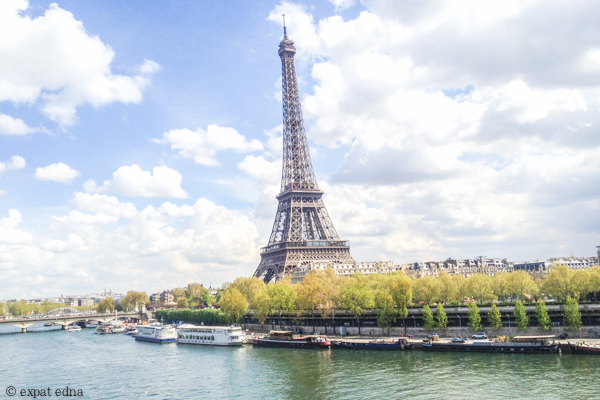 My commute, Paris 2013
But more than that, I enjoy learning the ins and outs of a culture, of a language, of a city. I don't live for these drive-by experiences that come with only spending a week here, a month there. I want to know a metro map by heart, to be recognized at the farmer's market; to be credibly considered an authority on a city.
I enjoy having a commute to a job, with a steady paycheck, and coworkers with whom to explore the city and a circle of friends to have brunch with on the weekend.
Even more, I enjoy sharing deeper insights on this blog, and not posting about seven different countries in a month. I loathe when bloggers spend all of four days in a city and think they're an expert on the place — while claiming it's illegal to drink in public in Paris and misspelling macaron!? — and I refuse to do the same.
It's Culture Lite, for me, and I want to be able to provide more than that.
(Ever notice that I rarely use superlatives on this site? That's intentional. If I claim something is the best in a city, I have taken the time to make sure I believe it is the best.)
My loft in Italy, 2013
Being The Expat has been the past 1/3 of my life. So what happens when the expat no longer has a home base? I feel like I've lost my identity, and I've started feeling adrift. This full-time-travel-and-freelance thing is not who I am. Not long-term.
The solution seems simple: get another job, right? Move to another country and it'll all be sorted?
Why, I'd love to — but this is the struggle being in the Games industry. I'm working to get to Rio, but that might not be for months yet. In the meantime I'd like some sort of steady income (because I'm running out of beer money) — but employers are reluctant to hire you when you could up and move to Brazil in six months.
(Just a couple weeks ago I had a job offer to move back to Paris, until I told them I could be in Rio for an unknown period of time next summer, and they decided they couldn't take the risk.)
My apartment in Shanghai, 2014-15
The 20-year old me (the one who decided to move to Singapore on a whim) wouldn't give a damn about logistics and say, LET'S MOVE TO COLOMBIA I HEAR THEY HAVE GOOSEBERRIES.
I've always picked a country first, looked for a job second. But I'm 26 now, getting weary and cautious.
With age I'm finding that security is comforting, that being comfortable is not a bad thing, and maybe now I do want a job before moving somewhere.
But who knows — when push comes to shove, maybe not. I'm 26, not 60.
Either way, going back to the US is not an option. Schengen rules keep me from staying in my beloved Paris for longer than three months at a time, and of the few countries where Americans are able to get working holiday visas, New Zealand and Australia are my only options.
I'm saving Australia until 2017 for career reasons, so that leaves New Zealand. But is now the right time for the land super way down under? Something is telling me not yet. 
So who am I right now? What's in store for the next year? This chapter of my life has made clear that I'm meant to return to expat life: it seems the only question is, where — and how?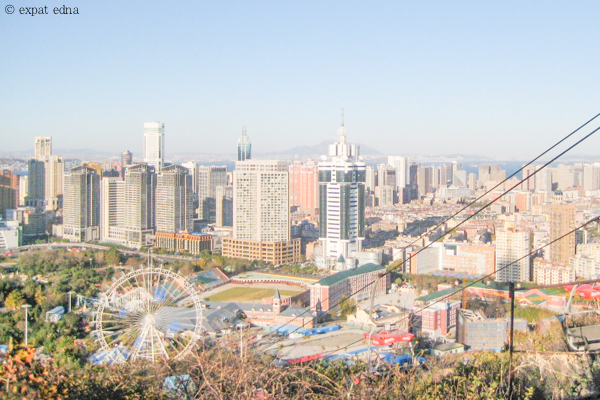 Dalian, the city that started it all. 2008