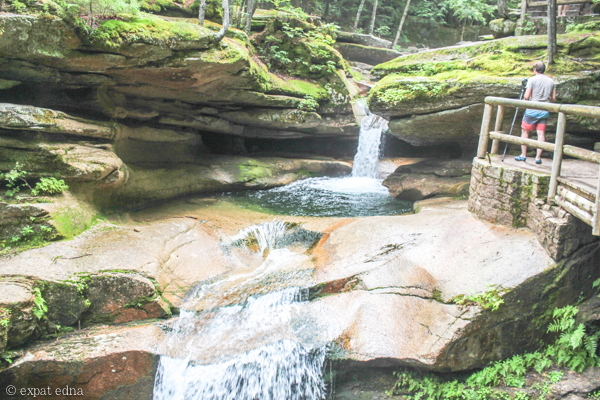 Two things happen to ski towns in the off-season: the price of rental lodges goes waaaay down, and the scenery explodes in so many shades of green they'd give Ireland a run for its money.
Which is how I found myself in New Hampshire at the end of the summer, spending a week in a huge (and discounted) timeshare with my boyfriend's family — parents and siblings and nephews/niece all included.
And what do New England families do to occupy 16 people at once? Go hiking, of course! My…favorite.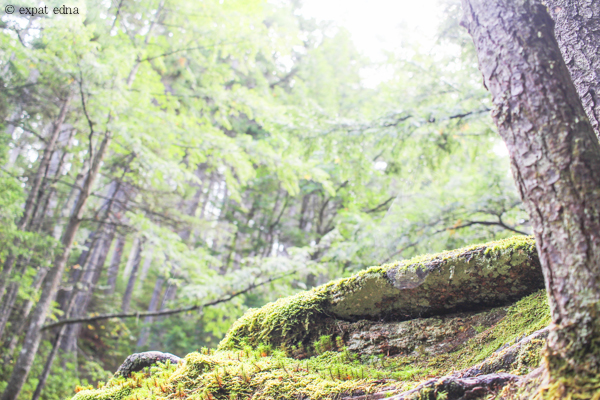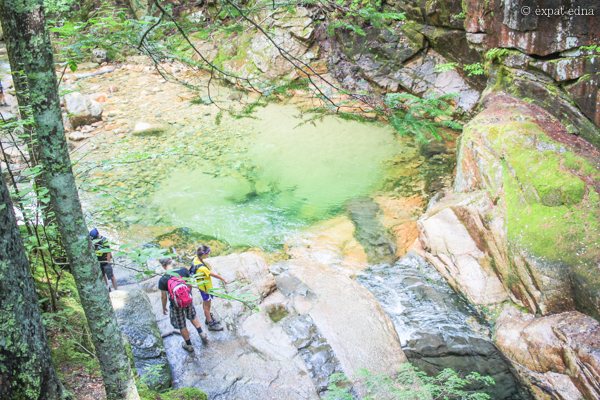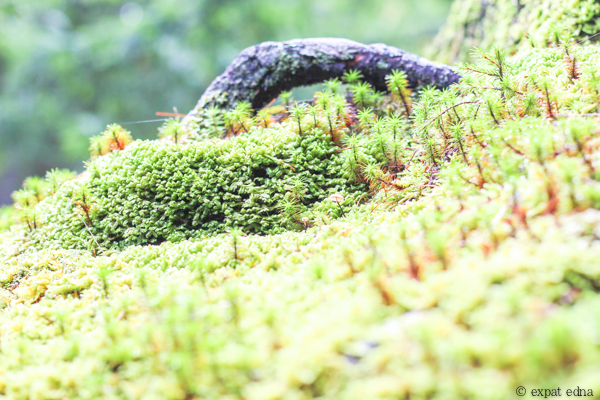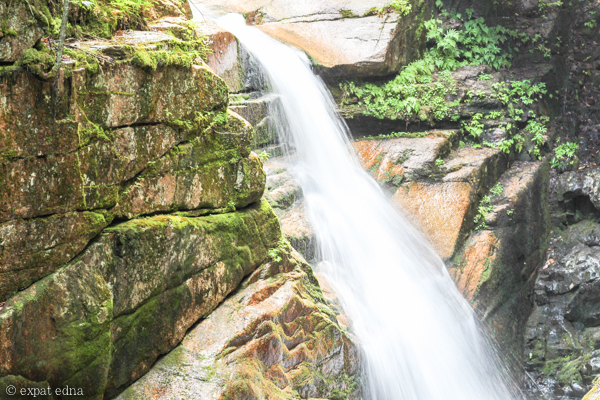 Luckily, they let me tag along for the easy ones and I sat out on the tougher, all-day hikes; forgoing the trees for puzzles back at the lodge instead.
The photos above are from Sabbaday Falls, which had a gorgeous shimmering emerald pool and calming, photogenic waterfall. It was a super easy hike, because by 'hike' I mean a fifteen-minute walk through along an established trail. This kind of nature-ing, I can do.
(Edit: did you know that you don't walk through a trail, you walk on or along it? I did not until ten seconds ago when my boyfriend pointed out my grievous error. This is how city I am.)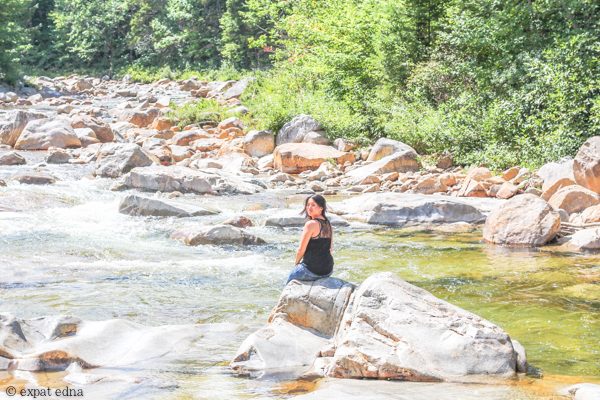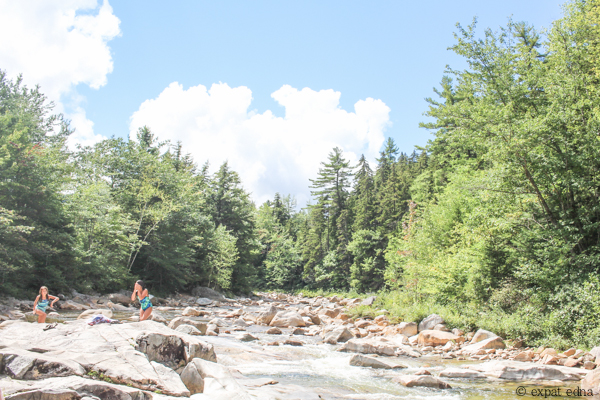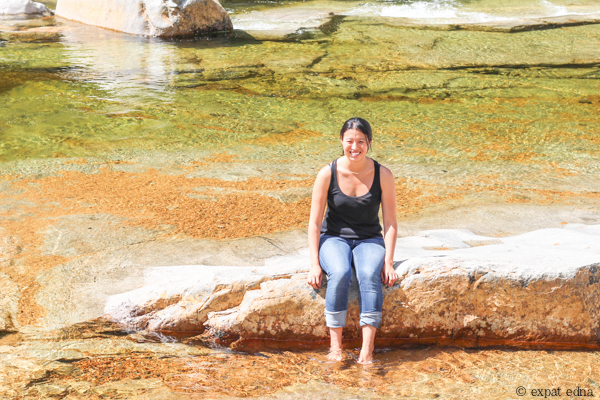 Afterwards we parked at Rocky Gorge, where we unpacked our lunches and swimsuits. You're allowed to get in the water here, which is glorious and warm in the summer sun. Some of us swam, some hiked the surrounding area, and some tried to frolic while not wiping out on the slippery rocks. Guess which one I did.
(I looked like Bambi learning to walk…in two inches of water. The family politely withheld their laughter. "Well I can't find my way around cities, and she can't get around nature," one reasoned.)
Highlight of the week's nature-ing though? Spotting moose along the highway! I'm told this is extremely rare — my boyfriend's mother has only spotted them twice in her lifetime — so to see them on my first trip was like the universe telling me we were cool…and that New Hampshire wasn't so bad after all.
If you go: Sabbaday Falls and Rocky Gorge are both along the Kancamagus Highway, the eastern side of New Hampshire Route 112 (NH112). You can find more, including their GPS coordinates, here and here. 
What do you think of hiking? Would you ever like to visit New Hampshire?