In this series, I round up the five best things I ate in a particular city or country. Click here to read previous 5BTIAs from Boston, Paris, and more.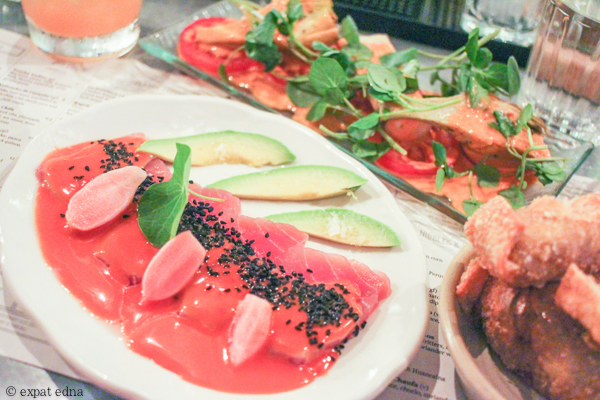 There's always a culinary dilemma you face when visiting a city you love: do you go to your tried-and-true favorites, or do you branch out and try the hot new places that have popped up?
I've been to London nearly a dozen times over the past three years, and while I spend considerable stomach space exploring new venues, there are a few classics that have become fixtures on my London To Eat list.
This is that list.
I've written about food in London before, and I'll certainly write more in future — but consider this, for now, the definitive list of my ultimate five things I enjoy eating in London: the best of, the greatest hits, the favorites I return to every trip.
1. Ceviche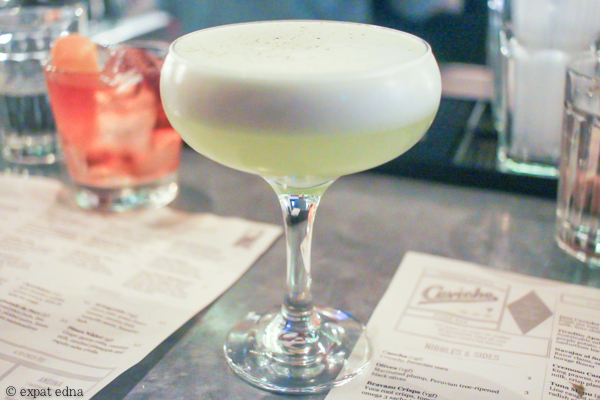 My boyfriend took me here on our very first trip to London and ever since, Ceviche has become the place I always return to in London. Maybe it's the ceviche, fiery and flavorful; the smooth pisco sours, or the hip Soho vibe — but we always pay this joint a visit, even if we're only in town for a couple days. Small tip: the lighting in the back is quite dim so we prefer to sit at the bar. (The photo at the top of this post is also from Ceviche.)
2. Salt beef bagel, Beigel Bake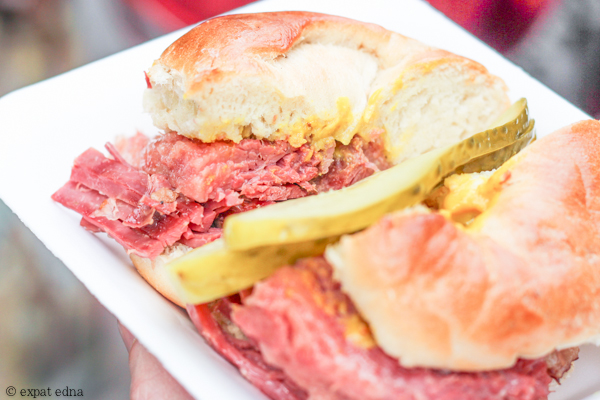 Beigel Bake is a London institution, established in 1974 and open 24/7. I dream of that hot, tender salted beef bagel with mustard when I'm not in London — and trust me, if you think it tastes incredible at 2 pm, it is perfection at 2 am. This is the bagel other bagels aspire to be when they grow up.
3. Fish & chips, Masters Super Fish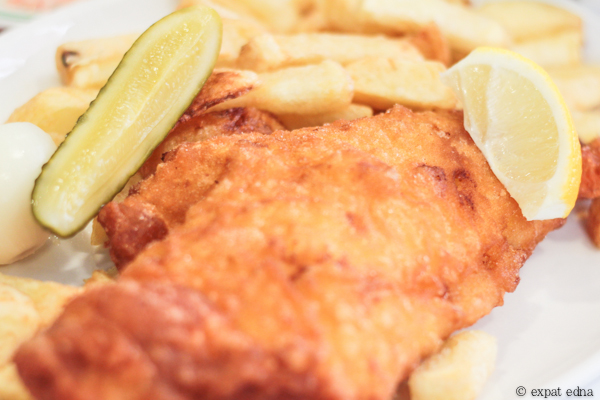 This is no-fuss dining at its best. The decor is as uncomplicated as the menu: you come here for the fish and chips — but not before first enjoying complimentary prawns and bread, while avoiding eye contact with the other Londoners around you. From what I could tell the place is mostly frequented by locals, and the service does not cater for tourists (read: can seem rude). But the portions are giant, there are pickles on my plate, the price is reasonable, and I wouldn't want to go anywhere else. (Thanks to Ann for the heads-up.)
4. Sunday roast, North Nineteen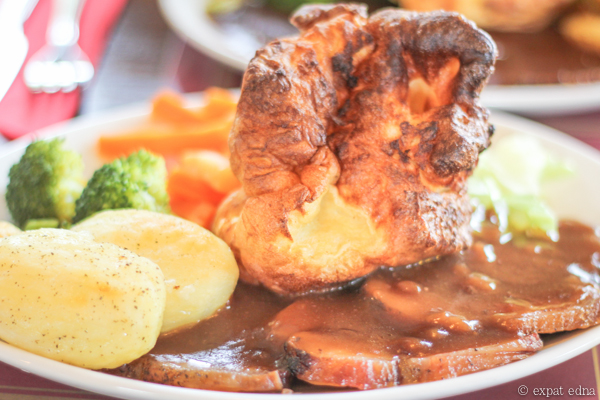 I love me a Sunday roast, but I've never found a more personal touch than at North Nineteen. There is little written about it online — I only discovered it due to its proximity to our flat in Arsenal — but that means we only found locals in there, served by the loveliest owner. On top of the immensely satisfying roast (at only £11!), there's real ale on tap, a garden and terrace, and everyone in there was just so pleasant. Good grub, low prices, zero pretension: it's like stepping into a countryside pub in the middle of north London.
5. Burger, Bukowski Grill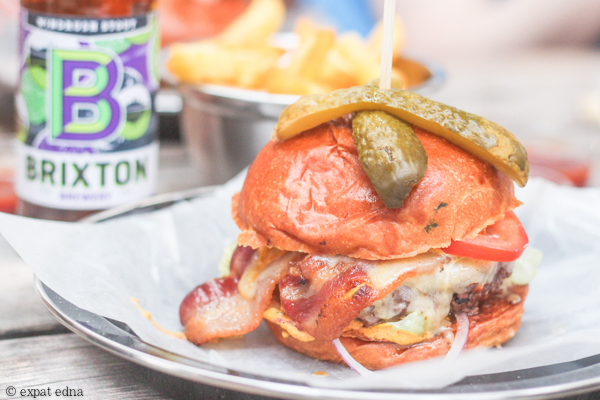 Meet the Fat Gringo: chargrilled beef, Monterey Jack cheese, candied bacon, jalapeño mustard, smoked pickled gherkin. Just one of several original, tempting creations on the menu at Bukowski Grill — and the best burger I've had in recent memory. Top it off with a dozen local craft beers and spiked milkshakes (peanut butter, banana & bourbon, anyone?) and you know where I beeline for my burger fix.
***
Info for vegetarians: North Nineteen offers a vegetarian nut roast and Bukowski Grill has a veggie burger. Ceviche and Masters have non-meat starters/sides/salads, but not mains. As for Beigel Bake, it may be worth going for the bagels and cream cheese alone.