In this series, I ask expats to share the joys of local life they've found in their corner of the world. If you're just joining in now, check out other cities that have been covered so far here.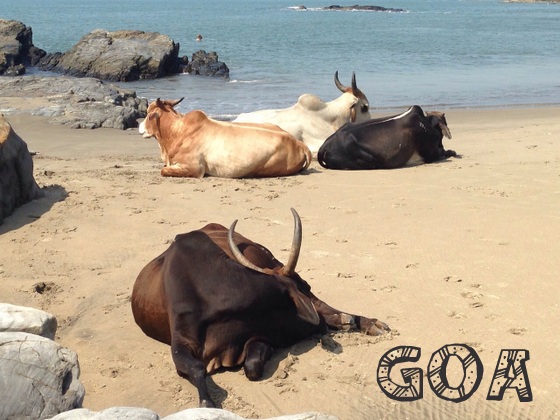 Today's post comes from Rachel, whose colorful blog Hippie in Heels is one I've been following for a couple years now. I find it fascinating as she's one of the few expats I've come across writing about what it's like to live in India, and the only one I know in Goa. Though I haven't been yet, if I ever do visit India I know she'll be the first person I go to for travel tips and advice!
Rachel: Why I love Anjuna
Back in the hippie days, people took a trail through Europe going East, down through the Himalayas, and ended in Anjuna Goa in Southwest India. Realizing it was paradise, the trail ended and to this day, modern "hippies" come to the beach in Goa trying to catch a glimpse of those 'naked dancing in the moonlight trance party' days. Here are a handful of reasons why I love living in Anjuna.
Hippie History: Because of the history of Goa, the people who flock here and actually stay, have something unique inside them. They are the type that are looking for a new lifestyle. Because of that there are artists, fashion designers, musicians, and just beach bums all mixing together in hippie happiness!
Friendly Goans: The locals in my town will help you out and make you feel like you're a member of the neighborhood. I stop at the same shop to get water and my car kept breaking down; the family would laugh and help me push start it. One day I showed up and he was waiting there with tools and fixed my car, refusing any money in return.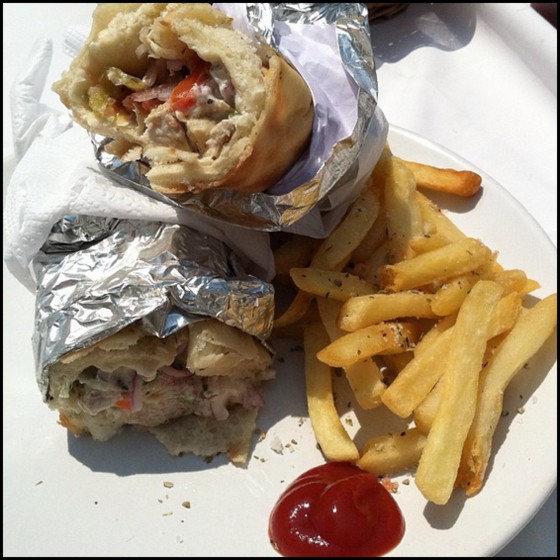 International Food: Not to say that Goan/Indian food isn't good, because it's damn good, but it's nice that there are options. Because Anjuna has so many foreigners who want jobs that are not 9-5s, opening a café or bar is a nice option. We have Italian, German, Greek, Brazilian, and many more! At the Greek place they throw plates and have a kickass party.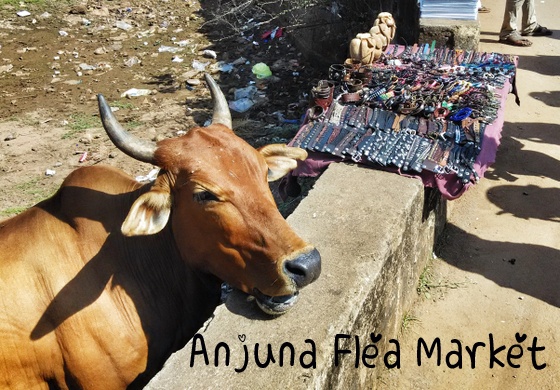 Siesta! Goans have siesta, which was brought to them by the Portuguese and really stuck. It's so hot during the day that from 1-3 everything is closed. Things move slow for Goans, and the foreigners like me have been happy to adapt to that. Swim in the sea in the mornings, slow walk around the neighborhood during the day, and eat late night dinners. You can drive down to the market area during siesta and see just how quiet it is.
Unique Nightlife: Anjuna is where trance/psy music came from. The nightlife is like nowhere else in the world. People dress "trance" style and go out until 3 pm the next day, tripping out on beaches. It's not something that can be explained — it has to be experienced. You can find bars as well and go to long boozy dinners. You can drink with locals at local bars…there's always something going on.
Mix of Religions: Unlike the rest of India, Goa is unique in that there are many Christians mingling with Hindus, again because of the Portuguese. That means here we celebrate Hindu holidays and fun Christian ones that seem to only exist in this way in Goa. In Anjuna and Siolim on Sao Jao (a holiday for John the Baptist) people run around jumping in wells and splashing water everywhere. On Holi, we do the same but with color too.
***
About the author: Rachel Jones is an American who left a career in nursing to live on the beaches on Goa, India two years ago where she is now a Thai masseuse, candle-maker, and travel writer. Her award-winning website gives advice on the other 24 countries she's been to but has become the go-to site on India travel, focusing on off-beat places and "glamorous travel". Hippie in Heels has been featured in ELLE magazine and was voted by Flipkey one of the top 25 female bloggers to follow this year. You can follow her adventures on Facebook, Twitter, Instagram, and Google+.
All photos courtesy of the author.