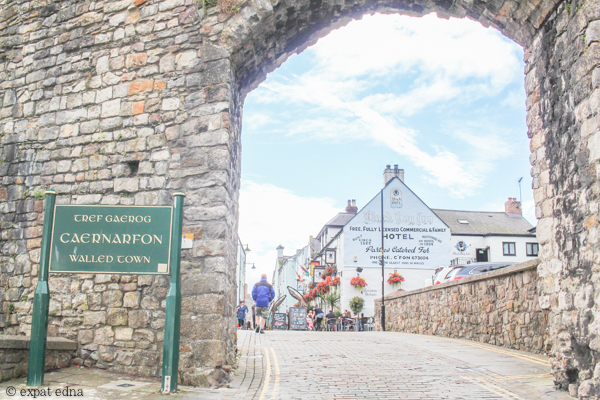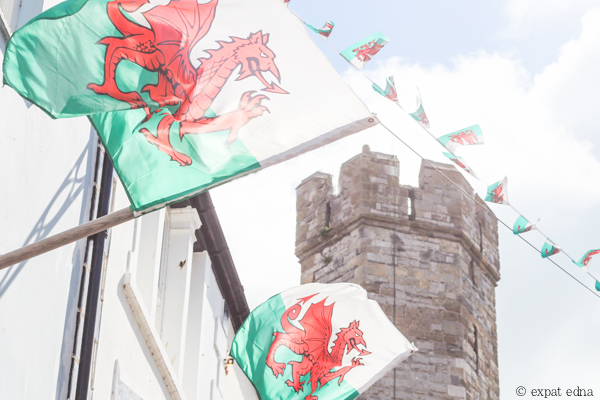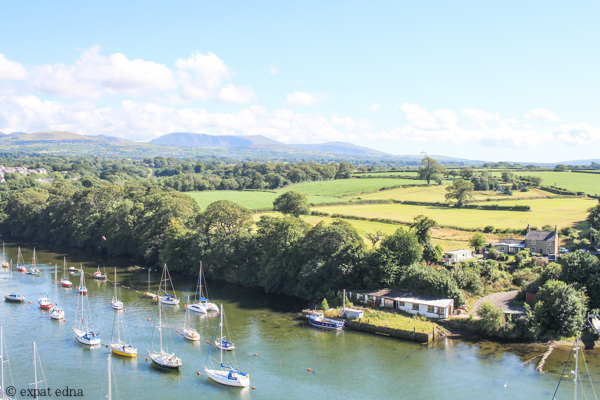 The first thing we did upon arriving in the town of Caernarfon was to…promptly lock our keys in the campervan. Smooooth.
To save our egos, I'd like to think that's because of just how excited we were — wandering into cute Welsh towns on a magnificently sunny day can do that to you.
After an embarrassing phone call to AA [yes, Americans — in the UK car help comes from AA, not AAA], we set out to explore this lovely town. Luckily, Caernarfon turned out to be totally worth the time lost to the keys mishap.
If you find yourself with an afternoon to while away, here are some suggestions on what to do, see, and eat in Caernarfon:
WHAT TO DO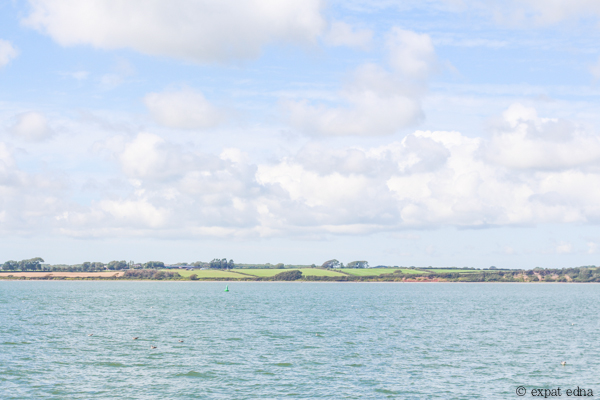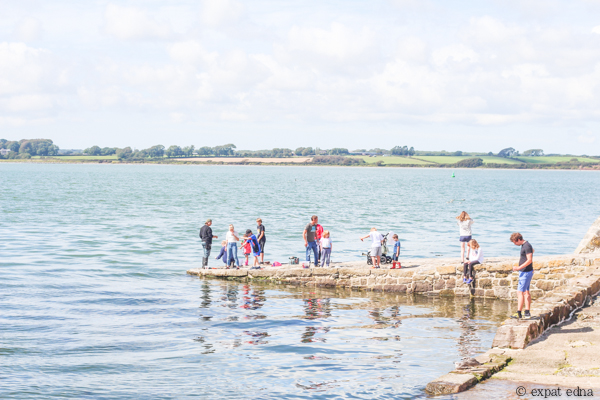 Go for a long stroll: Being a small town, there isn't that much to do, but you can easily occupy yourself for half an hour (or longer, depending on how slow you go and how often you stop for photos) walking through the small alleyways and along the water's edge.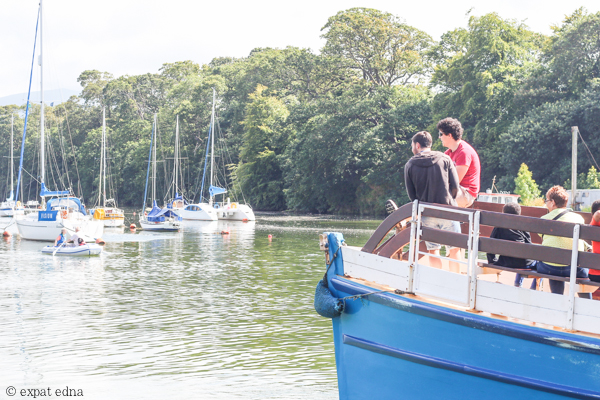 Boat cruise: Down by the quay there are boats that offer pleasure cruises around the peninsula and nearby islands in the Menai Strait. We decided to pass, but it looked like tours ranged from 30 minutes to two hours, and cost between £7-£20.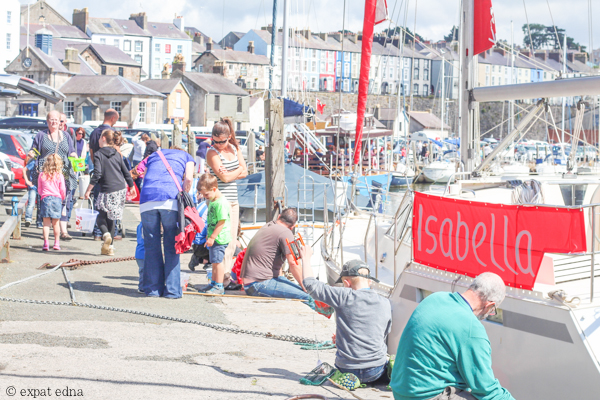 Fish in the port: Or you can do as the locals do: go fishing! We saw so many parents out along the quay teaching their kids how to angle for crabs; every single bucket we passed had at least one or two crustaceans inside.
In the parking lot there's a booth selling bait and rental equipment if you want to try your hand at fishing (…crabbing?).
WHAT TO SEE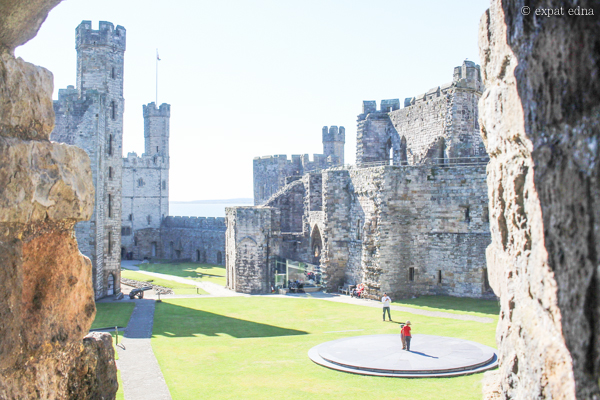 A visit to Caernarfon isn't complete without a visit to Caernarfon Castle. Partly because it's one of the only things to see, partly because it takes up so much real estate you can't miss it, and partly because it has ALL THE HISTORY.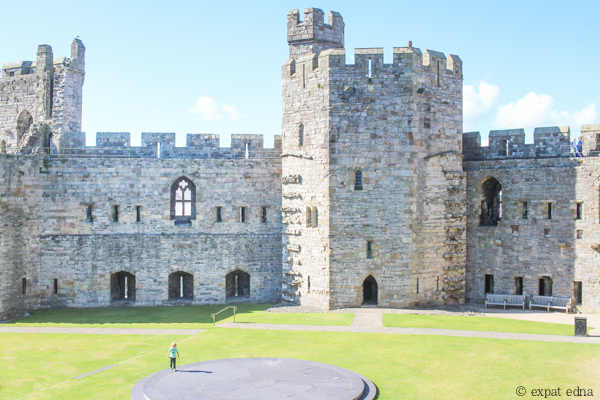 I know castles can be boring so I'll keep this to the cliff notes: Caernarfon Castle is centuries old, dating back to at least the 1200s, and was long a stronghold of Welsh power. In more current events, the investiture of Prince Charles in 1969 took place in the giant courtyard in the two photos above.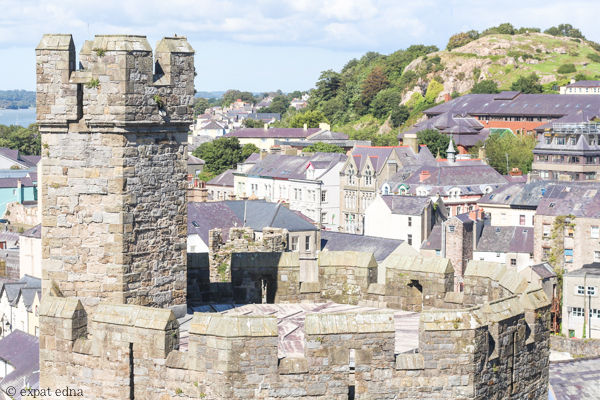 You could easily spend a couple hours wandering in and around the castle. Admission costs £6.75 (£5.10 for kids) and I think you get your money's worth for three reasons:
1. The displays and exhibits are informative, easy to read and understand, and not dry. As someone who doesn't have the patience for museums, I found that Caernarfon Castle held my attention well and I learned and retained quite a bit.
2. The Royal Welch Fusiliers Museum is housed inside the castle (and yes, that's Welch, not Welsh). Even if you're not into military history, I found this museum extremely fascinating — especially the rooms towards the end showcasing the RWF involvement in foreign wars, including the American Revolution. 
Also, did you know that Welsh is such a challenging language, the British employed RWF soldiers as code talkers during World War II?
3. But here's why you really have to check out the castle: for the view.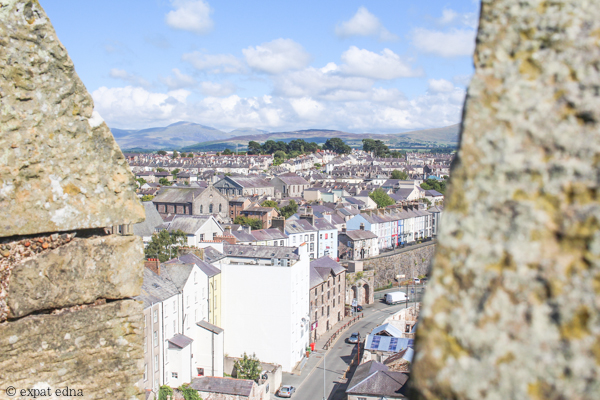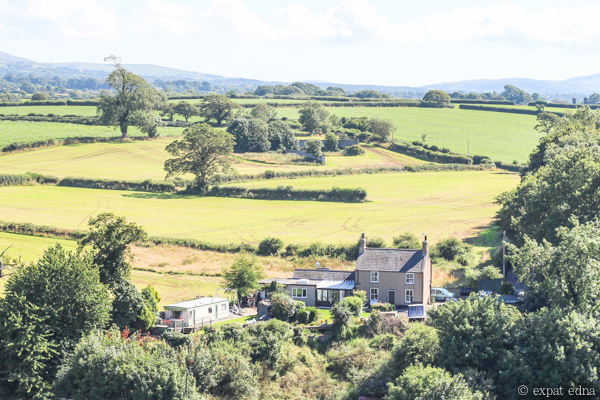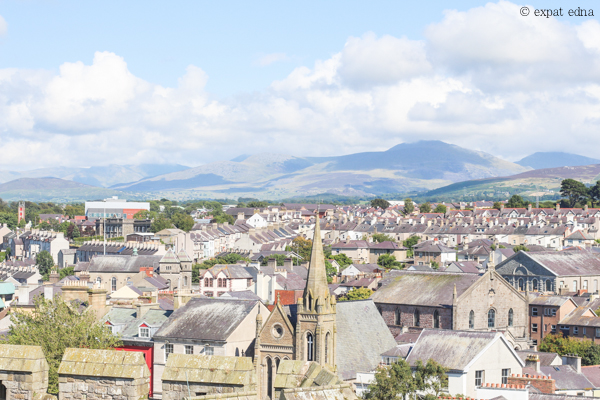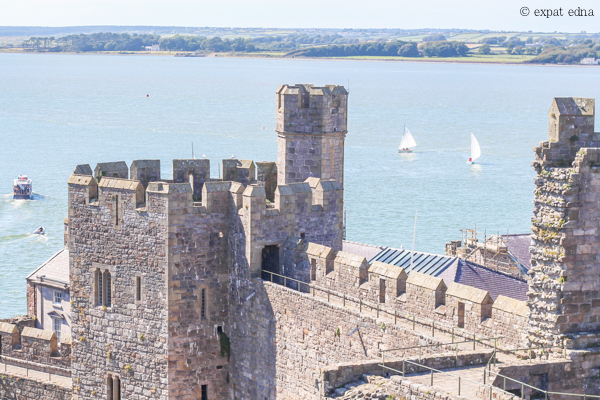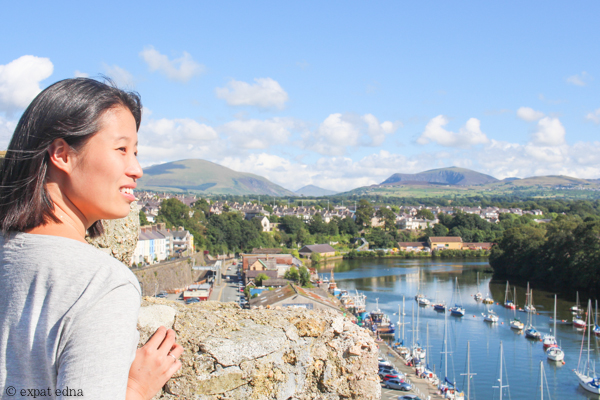 Climb one of the towers and you'll find yourself away from the crowds, with a private and gorgeous view over the entire town and strait, way out to the mountains of Snowdonia.
This was by far the highlight of my day; I spent at least half an hour taking in the sights from this turret.
WHAT TO EAT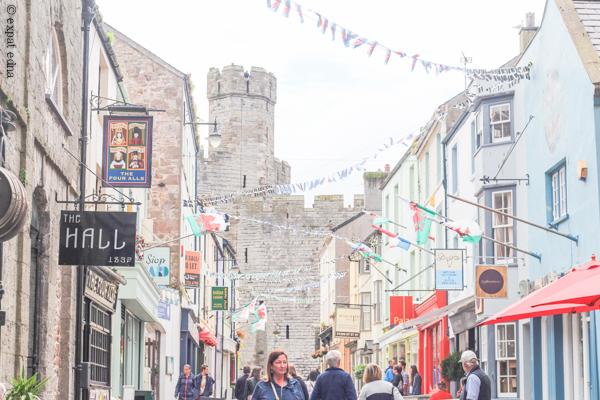 We took a gamble on lunch and tried Market Hall — an old historical market (obviously) from 1832 that was recently renovated into was a craft brewery and restaurant. (It's the black sign on the left in the photo above.)
While I can't recommend the food at this time, the guy running the place was good for banter and I appreciate what he's trying to do in this small town. He told us he'd tried to introduce Brooklyn Brewery beer — arguably one of the most popular, mainstream craft brews in the world — and the locals didn't take to it at all(!), so he had to discard it. Imagine trying to brew and sell your own beer in that kind of environment.
That said, he asked for our input in a French-inspired menu his head chef was working on for the winter, and it looked decent, so maybe the food will get better with time. For now, I'd recommend stopping in if you want to try a pint of local Caernarfon beer.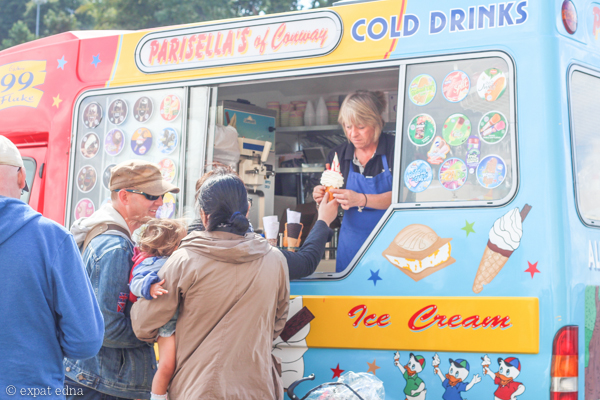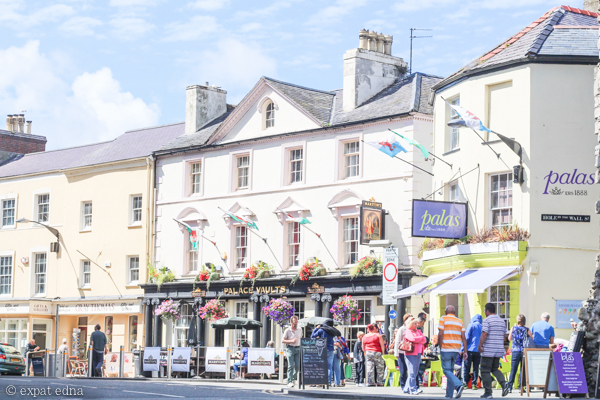 However, you have to get a few scoops. For some reason, the Welsh are really good at making up ice cream flavors.
I was astounded by the menu at Palas Cafe, located directly across from the castle: their homemade ice cream comes in flavors such as elderberry & ginger, Haribo, Jaffa cakes, Turkish delight, Welsh cider, raspberry pavlova… I couldn't decide and would've come back for thirds and fourths had the line not been bonkers long!
Overall impressions: there may not be much to do, but Caernarfon has colorful charm and friendly small-town appeal. It's worth dropping by if you're in the area — especially for the dessert.
Have you been to Caernarfon? What ice cream flavor would you have chosen?