In this series, I round up the five best things I ate in a particular city or country. Click here to read previous 5BTIAs from London, Paris, and more.

I had a one-track mind going into my first-ever visit to Boston — and that track was headed straight for OYSTAH-ville.
After all, I only had two days in town. How many places could I really get to, right?
Well, thank goodness for friends like Kate. A Boston local, she planned out a whole day of food and drink, taking us on a tour through Boston while introducing us to a half dozen of her favorite spots from North End to South End.
We ate and drank and Snapchatted ourselves silly; it's thanks to her I had enough material to write this post at all.
And yes, you can eat all this — and much, much more — with just one or two days in Boston.
1. Oysters (Everywhere)
New England is a seafood lover's dream — I envy my boyfriend for having grown up with freshly-caught lobster and quahogs like it was no big deal — so of course I had to gorge.
For oysters, Kate took us to Rabia's. (The original plan was Neptune Oyster next door, but they had a 45-minute wait on a weekday afternoon! They must pretty darn good.) Rabia's hit the spot, anyway — my favorites were the Duxburys and Katama Bays, and of course: oyster shooters.
The ones above are from Rowes Wharf Sea Grille at the Boston Harbor Hotel, which has great outdoor terrace seating and is quite close to the site of the Boston Tea Party. Not a bad view for sipping wine and downing oysters (I'm pretty sure that's what Benjamin Franklin did in his day).
2. Corn & tapas, Toro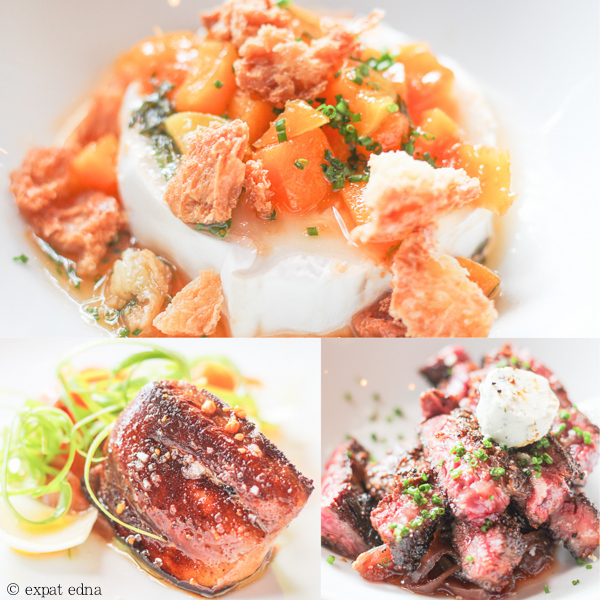 Before Toro, I'd never heard anyone get so excited about corn. Even though this Spanish fusion restaurant has excellent tapas and a fair cocktail selection, the Mexican street corn is still the show stealer (it's the photo at the top of this post). Slathered in cayenne aioli, cotija cheese, and lime — I can never have naked corn again. Get there as soon as they open for dinner service, as seats fill up lightning fast.
3. Cow Tipper, Picco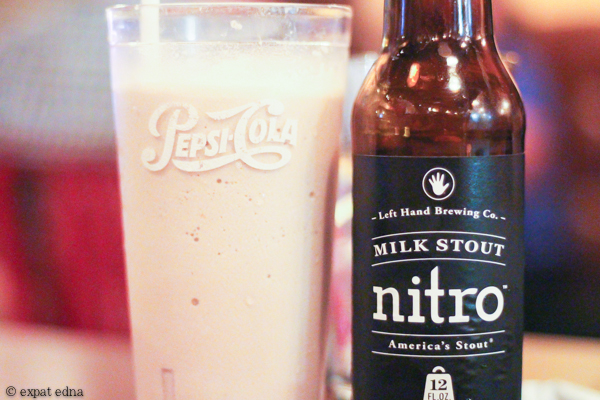 This was the last stop on our eight-hour Boston food and drink extravaganza. Kate brought us to Picco specifically for the Cow Tipper Frappe: an adult milkshake made with stout and vanilla ice cream. Two of my favorite things combined into a boozy stout float — my friends know me so well.
The rest of the menu looked enticing and there was a small but pleasing craft beer selection; if we weren't stuffed to the brim I would have loved to try the pizzas. Next time.
4. Cannoli, Modern Pastry Shop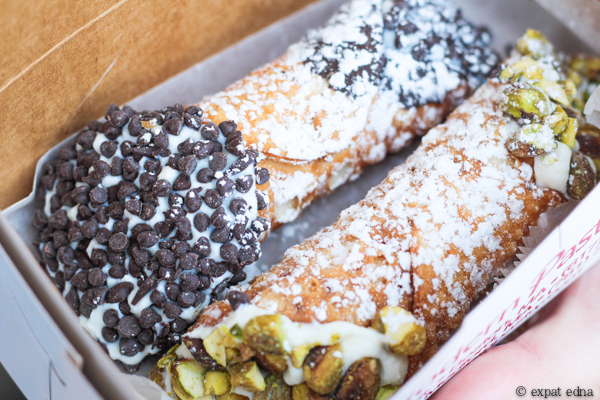 "Never buy cannoli that have already been filled." Kate laid down the law as we passed Mike's, a popular cannoli shop on Hanover Street. "So don't go here — Modern across the street is so much better."
So we took her instructions and went to Modern a couple days later. Upon entering the pastry shop we found a long line and a board with options: plain or chocolate-dipped shell; ricotta, vanilla, or chocolate filling; chocolate chip, pistachio, or almond topping.
Once we placed our order, the server disappeared with two empty shells and returned after a few minutes with our custom cannoli. It wasn't as sweet as the cannoli I was used to growing up in, um, Pennsylvania (i.e. a state known for its German, not Italian, heritage) — but I think that's probably a good sign.
Note: this place is cash only.
5. Pizza, All Star Pizza Bar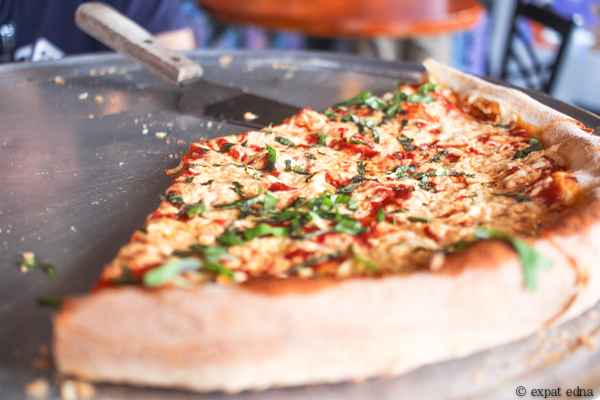 Yet another excellent find thanks to my boyfriend's vegan brother. Our last meal in Boston found us at All Star Pizza Bar because they offer vegan pizzas — but man, was I entranced by their (non-vegan) menu board.
They have a wild pizza selection, including daily "Funky Pizza" slices — think roasted peaches/bacon/goat cheese, or pulled pork/mustard BBQ/jalapeño cornbread, or ricotta-grits-Old Bay-tomato-gravy sauce.
Even their veggie pizzas sounded good: butter-fried spaetzle/mushroom/rosemary/pecorino? Sign me up.
ASPB has a cool 90s vibe (it felt like walking into a set from Sabrina the Teenage Witch), as well as a sister restaurant directly opposite, All Star Sandwich Bar. I'd recommend going for the win-win situation and ordering from both.
For anyone on Foursquare (surely I'm not the only one who still uses it for discovering food?), or if you want more photos of each place: Rowes Wharf, Rabia's, Toro, Picco, Modern Pastry Shop, All Star Pizza Bar
Where is your favorite place to eat in Boston? Or to eat corn?