It's been over two months since I left Shanghai to go permanently on the road.
In that time I've been to seven countries on three continents, saw very many friends and very few touristy things, probably gained a few pounds in wine and cheese, and went on far more camping trips than I was comfortable with.
Let's recap this glorious summer, shall we?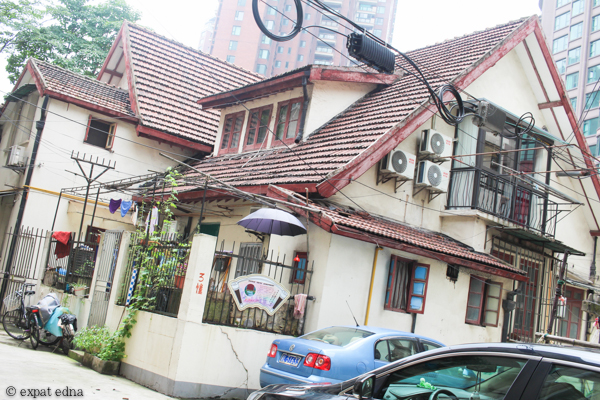 Where I lived in Shanghai for the better part of a year
Leaving Shanghai was more bittersweet than I expected, given how much I wrestled with my negative feelings towards the place. But ultimately, home is still home, and a few tears were shed as the taxi drove away from the French Concession.
I didn't write much about my second expat stint in Shanghai, but I hope to in the coming weeks, as time and distance make the memories less emotionally wrought.
Champagne and satay did help ease the pain though, as we left Shanghai in business class on Malaysia Airlines.
Travel tip: MAL lets you 'bid' for business class seats (I think as a way to boost their still-suffering business). We managed to score upgrades for only $100!

We returned to Paris in the middle of a heat wave, and spent our first night trying not to roast to death in our loft on Ile St Louis. This amazing balcony made it more than it worth it, though.
We spent most of July in Paris, discovering new neighborhoods while bouncing around apartments, courtesy of several generous friends. We explored hip Goncourt, spent two weeks in the quiet 15eme with two different friends, and then rented an apartment in the 11eme, next to our favorite bar, for a friend's wedding.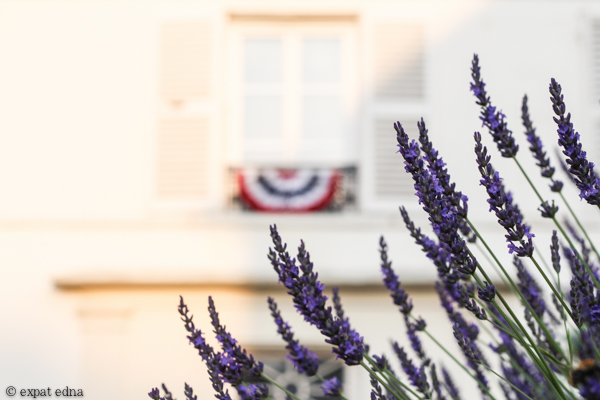 Overall it was a wonderful month of catching up with friends and life in my favorite city.
I reconnected with an old college classmate from six years ago who (I found out from Facebook) now lives in Paris; celebrated milestone birthdays from 1 to 40; and met babies who did not yet exist when I left Paris.
We celebrated an epic 4th of July out in the Paris suburbs, where I saw my name on the cocktail menu for the second time in as many months. I joined my darling Daisy in one of her always-excellent treasure hunts at the Louvre.
I explored new restaurants with old friends from Shanghai and Singapore, celebrated our anniversary at Bistrot Paul Bert, and went on so. many. coffee. dates.
I even began riding Velibs for the first time! Turns out this one's a bike menace on the roads.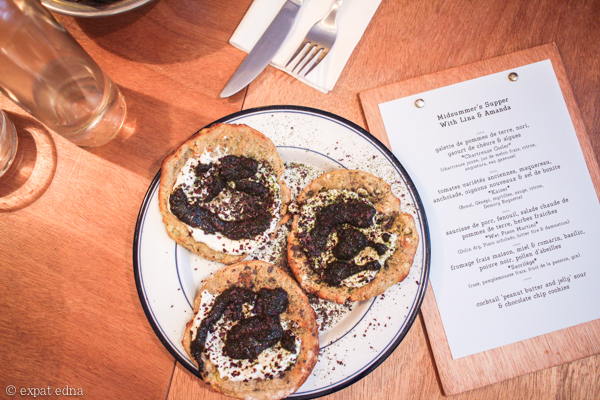 Paris Eats | We're lucky to have some very creative and culinary friends in Paris, and this summer we attended a few of their food events. Two to note in particular:
Pas de Loup x Dune: Our friend Amanda of Pas de Loup put together a Midsummer's Supper with her new chef Lina, hosted at wine bar Dune in the 11eme. The highlight may have been the peanut butter & jelly cocktail, which tasted exactly like a PB&J sandwich! If you're in Paris this fall, check out what this new dynamic duo is cooking up at Pas de Loup.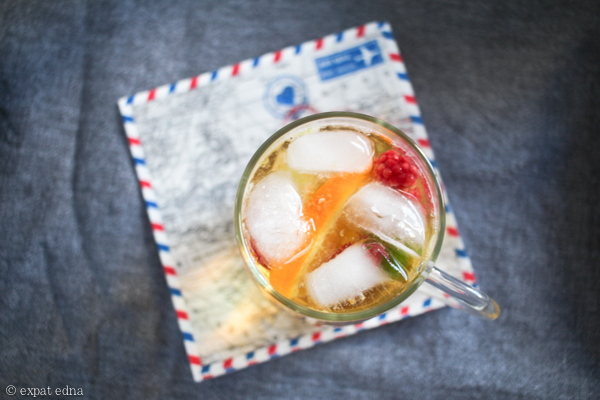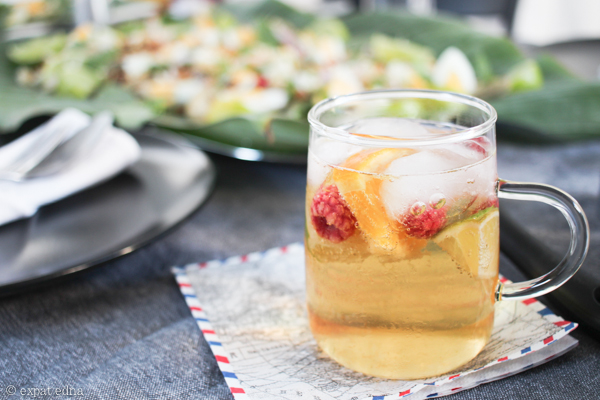 One Pot and Punchbowl: Concocted by the somewhat new Chamber Paris, July's edition featured cocktails by Forest and Thai-inspired salad by Omid & Alannah of Emperor Norton.
Though we bought tickets solely on the basis of the Emp's food being present, the entire group turned out to be friends and people we knew, and the night lasted waaay past the ticketed end time of 10 pm.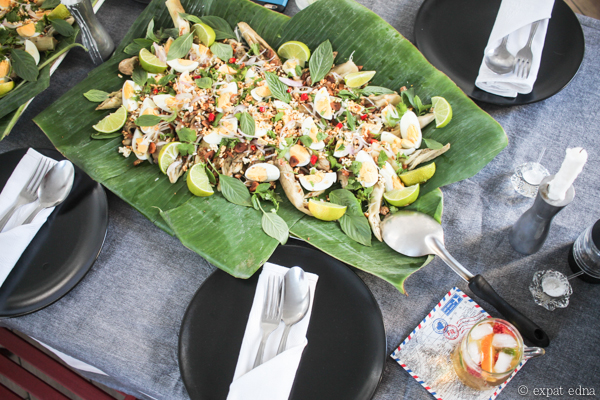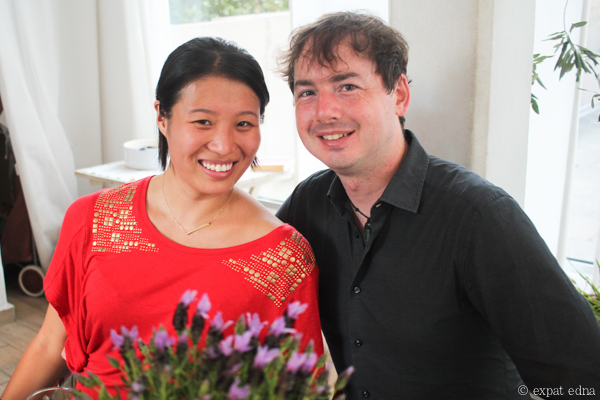 Farewell Bones: As soon as we got wind of the unexpected closing of the highly popular Bones, a few of us made immediate reservations to enjoy one last meal with James Henry and his fabulous hair.
Bones opened around the same time I'd met my Paris crew, so saying goodbye to the place with the same group of people felt sad, but, at the same time, appropriate.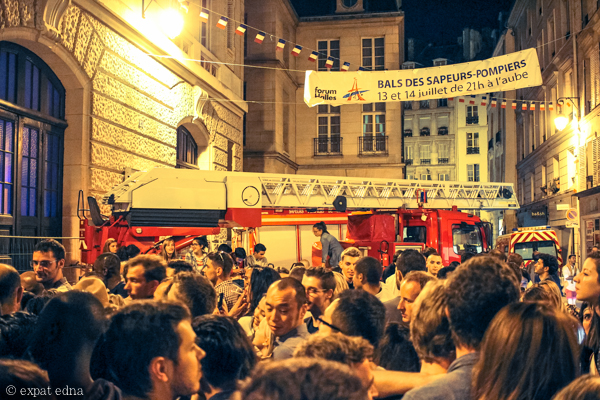 Mid-July saw my favorite holiday on the French calendar, Bastille Day! Which always kicks off with a night at the Firemen's Ball, and who am I to deny tradition.
For the main event, we camped out on the Champ de Mars all day and were treated to the best fireworks show of the summer. Another Fête Nationale for the books.
Barcelona: I was curious if it was just Madrid I was in love with, or if all of Spain was so charming. So I spent a week there with an old friend from Singapore, finally met Jessica, went all out with Ashley & Alex, stayed up all night to watch sunrise at the beach, and ate a few heart attacks' worth of jamon.
Yep, Barcelona won me over.
AUGUST
August was spread across five countries and saw me swapping my travel base from Paris to London.
It was a breather from the heat and humidity in Paris and Barcelona, as I found myself camping in 50-60 degree weather (10C) in Wales, New Hampshire, and Iceland.
Parisian Wedding: What a cause for celebration! A huge Paris reunion was called together with numerous friends from the old gang, including Sara & Michael, for the occasion of Marina's wedding. Our weekend was centered around picnics along the Seine and late nights at cocktail bars; it felt like the good ol' days of 2013 had never ended.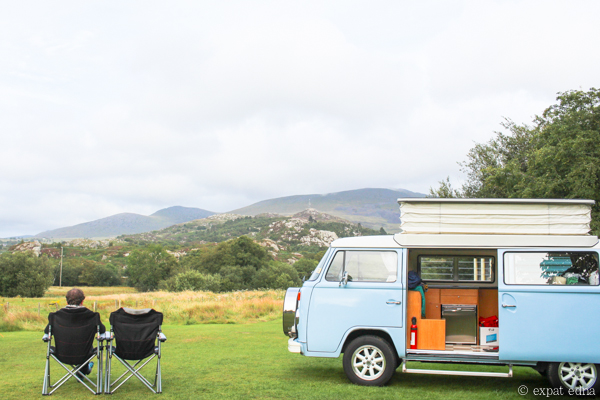 OCD Girl Goes Camping in Wales: For Joe's birthday he knew he could request the one thing I would never agree to under normal circumstances: Camping. For a week. In Wales.
The baby blue 1973 VW campervan made it slightly more bearable, and I have to admit, I enjoyed myself. Wales is gorgeous.
Mini-London expat phase: I've been living in north London for what's turned out to be the better part of six weeks. I've yet to see anything touristy in that time, but have met up with countless friends both old and new (many more of whom do not have blogs…).
I attended three straight days of Beerfest, stumbled into street festivals, crashed a couple friends' work parties (helloooo expense accounts), and even had a reunion with my best friend from Dalian, whom I hadn't seen in almost seven years!
New Hampshire: We spent a week in the woods with my boyfriend's family (HOORAY. MORE NATURE.), and this was significant for a couple reasons. It was the first time I met my boyfriend's entire family (and it's a big one!), and it was my first time in New England!
One of those things was probably more important than the other.
Also, our first day back in the US, the cashier at a grocery store wouldn't let us beer because I didn't have my passport proving I was over 21 — even though my boyfriend, who was the one buying the beer and standing right next to me, had his.
I'd forgotten how ridiculously strict alcohol laws — and its Puritan-backed culture — were in the US, and it reminded me why I prefer living in Europe. Or Asia. Or Anywhere Else.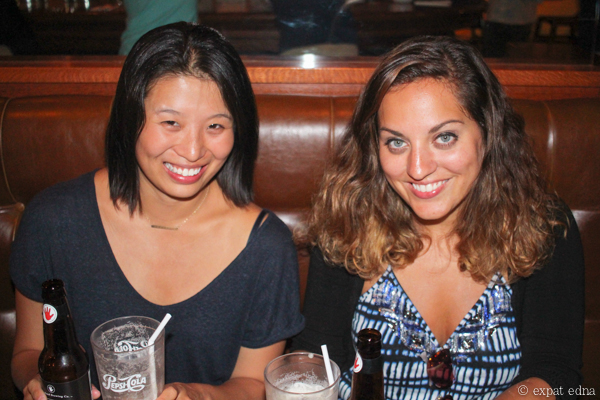 Boston: BAHSTON! I have this weird obsession with New England accents, and all my dreams came true when I finally went to Boston. We were only there for two days, but two wonderful things happened:
1. After our adventures in Singapore and Paris, Kate returned the favor and took me all around her hometown and fed me some crazy good stuff in Boston! Ice cream in stout?? City's got it going on.
2. During a family barbecue, my boyfriend's godfather literally said the words, "Pahk the cah in Hahvard Yahd." YES.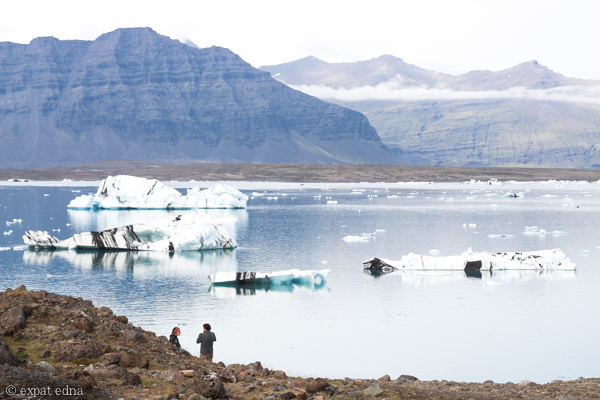 Iceland: Similar to my trip to Barcelona, I returned to Iceland wondering: would I still love it in the summer? Would I still love it when forced to sleep in a tent and camp for real for the first time in my life? (MOAR CAMPING. WHY. Oh the things we do for love.)
Anyway, Iceland is still gorgeous in the summer. We made it the whole way around the island in five days. It was awesome and I can't wait to tell you all about it.
Elsewhere on the web: A few interviews I've done recently:
Keeping a Career While Traveling [podcast] — Nathaniel runs an excellent travel podcast and I had the pleasure of talking to him about how I used travel to help build my career.
Create an Adventurous Life [podcast] — Mia has just started her Global Women's Podcast series and I was honored she asked me to be the first episode.
17 Incredibly Amazing Women Who Will Inspire You To Travel Solo — Buzzfeed featured 17 inspiring female travelers and I was thrilled to be included among them!
Upcoming travels: I'm spending a week in Munich for Oktoberfest, then a month in Ireland! I'm pretty excited to follow the Rugby World Cup for the next six weeks, too — it's about time France wins one of these things.
How was your summer? Any exciting plans for the fall?