In this series, I ask expats to share the joys of local life they've found in their corner of the world. If you're just joining in now, check out other cities that have been covered so far here.
Today's post comes from someone I've known for over six years — even though we've never met in person! Josh and I met back when Twitter was mostly just early adopters, and the China expat community in those days was strong. 
Josh was — and still is — one of the only Westerners I knew living and blogging from Xinjiang, the northwestern territory of China. Flash forward and Josh has since moved back to the US, had a son, and then moved back to Urumqi!
He's recently written a totally comprehensive travel guide to Xinjiang, and I really enjoyed reading his post explaining the self-publishing process. I've asked him to share a little more about his city since Xinjiang in general is still quite underrated, and I think more people should know about this region!
Josh: Why I Love Urumqi
Urumqi is not a place most people say they "love." In fact, I'm sad to say that most travelers do their best to avoid the city altogether.
As the capital of China's far west Xinjiang region, a mysterious and ethnically diverse corner of the country, Urumqi is your typical overcrowded, polluted Chinese city.
However, the more I explore the back alleys and hole-in-the-wall restaurants, the more I've begun to appreciate this city for what it now is: my home.
For most people, one mention of the word "Xinjiang" conjures up thoughts of riots, ethnic tension and danger. It's unfortunate that the only news that comes out of this region is bad news, especially since it's such an awesome place to visit.
I arrived in Xinjiang with my wife during the summer of 2006. Over the next few years we bought a motorcycle and explored as much as we possibly could, which is difficult when you consider that Xinjiang makes up more than 1/6th of China's entire land area! I've worked here, studied here, written a travel book about Xinjiang and even raised a family here.
Throughout our journeys and over the two years that we've settled in Urumqi, I'd say that there are three things that have drawn us to stay here: the Uyghur culture, the incredible food and the convenience of adventure travel.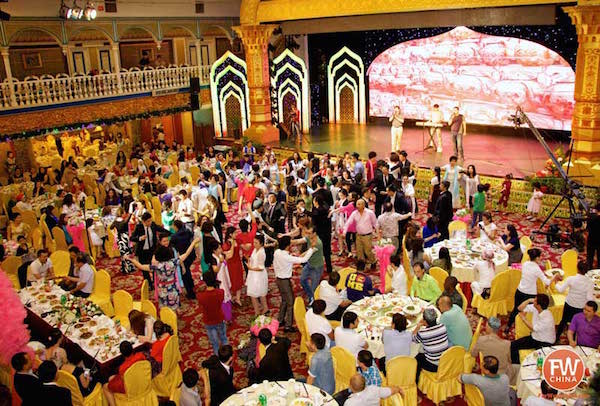 Uyghur Culture
My neighbors are a Uyghur family that were born and raised in Urumqi. They don't look anything like the Han Chinese ethnicity we normally associate with China and yet they speak both Mandarin Chinese and their traditional Uyghur dialect fluently. Most people would probably guess they are from Turkey, Kazakhstan or another Central Asian country.
The first day we moved into the neighborhood they invited us over for a feast of incredible Uyghur food and fun conversation. Despite a difference in worldviews and beliefs, we now regularly celebrate both American and Uyghur holidays together.
One of the reasons I love living in Xinjiang is the opportunity to experience not only the Chinese culture but also the very different Uyghur culture. The Uyghur people are an extremely friendly group who are known across China for their music and dancing.
The best way to witness this aspect of their culture is by attending a Uyghur wedding. I love quietly watching everybody celebrate the occasion through traditional dance. I've joined in the festivities in the past but I know now that it is a deceptively hard dance to learn! Personally, I prefer not to look like an idiot.
They also have a proud heritage that has unfortunately been tarnished by riots that happened here in Urumqi back in 2009. Whenever people ask me about Uyghur people I always advise them to reserve any judgment based on what they might have read in the news.
The fact is that Uyghur culture is the secret that makes Xinjiang so special.
Variety of Food
One of the most frequent comments I hear from travelers as they reminisce about their trip to Xinjiang has to do with food. "Oh man, I miss that delicious laghman!" or, "What I wouldn't give for another plate of Da Pan Ji!"
In addition to the traditional Chinese cuisine that people all across the country get to enjoy, here in Urumqi, Xinjiang I have the opportunity to sample Uyghur cuisine, famous Hui dishes, traditional Tajik fare, Kazakh food and many others. How awesome is that?
I probably go out to eat more often than I should but I don't really care. The only thing better than this variety of food in a restaurant is being invited over to a homemade feast.
My family was invited to eat at the home of a Uyghur family in the nearby town of Turpan a couple months ago and we had the time of our lives. Our host made a perfect Uyghur noodle soup with lamb that went down perfectly with pieces of Uyghur flatbread.
We ate in a courtyard home made of the mud brick that is so common in Turpan. A mulberry tree that must have been over a hundred years old provided a delicious dessert following the meal and we all enjoyed the cool of the evening as the sun set behind the nearby grape orchard.
To this day I don't know what was more memorable: the food or the setting!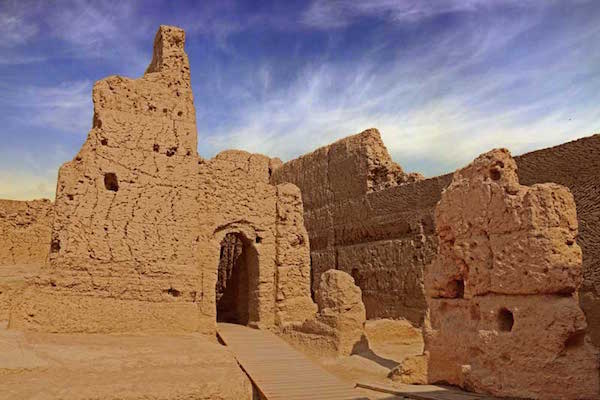 Adventure Travel
The ancient Silk Road merchants blazed several different routes through Xinjiang, leaving behind traces of now-extinct cultures and religions that are well-preserved thanks to the naturally dry climate of this region.
From my home here in Urumqi I have access to the most fascinating archeological points of interest in Central Asia as well as some of the breathtaking natural scenery in all of China. Most of these places are a simple flight, bus ride or train ride away.
I consider myself more of an outdoor adventurer, which is probably why Xinjiang appeals to me. I've participated in multiple day hikes, trips into the mountains and overnight stays in the local Kazakh yurts, a tent-like structure that is easily assembled and disassembled by the Kazakh nomads.
Being centrally located in Urumqi allows me the opportunity to explore as much of the Xinjiang region as possible. Whether it's a trip on the new high-speed train or a flight to an ancient Silk Road oasis, all of it is easily accessible from where I call home.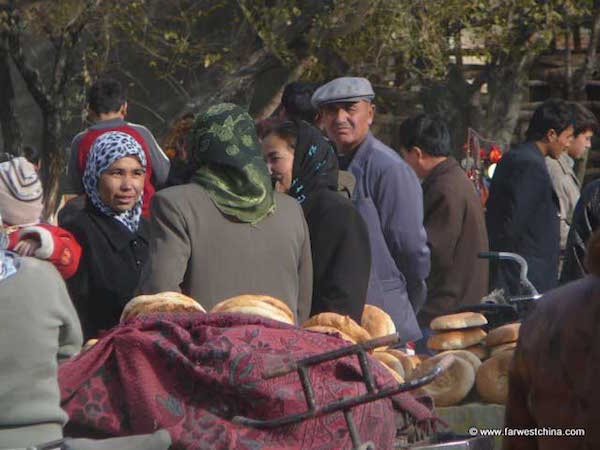 Don't write off Urumqi
Oddly, the name "Urumqi" has neither a Chinese or Uyghur origin. It's a Mongolian word that means "green pastures."
If you come here expecting green pastures, however, you'll probably be disappointed. I know I was when I first arrived. After spending a few years here, though, I've begun to see the unique culture that this capital of Xinjiang has to offer. It's a melting pot of Central Asia and is become increasingly important as a trade hub for the region.
There are far prettier places to see throughout Xinjiang and I certainly hope you have a chance to make a visit yourself. When you come, though, don't write off Urumqi.
The city might surprise you.
***
About the author: Josh Summers first moved to Xinjiang in 2006 where he quickly fell in love with the region and people. He currently lives with his wife and 3 year old son in the capital of Urumqi, where he works out of his home office. You can find him on his blog Far West China, and on Facebook, Twitter, Google+, and Instagram.
All photos courtesy of the author.