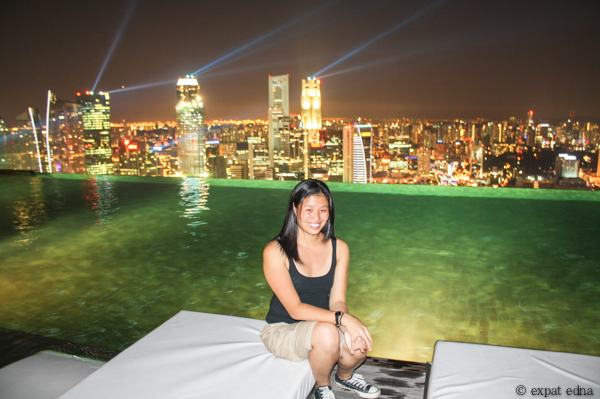 Five years ago this summer, I boarded a one-way flight to Singapore. I had recently turned 21, graduated college, and decided I wanted to live and travel outside the US for the foreseeable future.
I didn't know where to go, though, so I found myself headed for Singapore: no job, no friends, (almost) no money.
Today is the 50th anniversary of Singapore declaring its independence. Singapore is younger than Hawaii, The Beatles, 8-track tapes, my parents, and probably yours.
But thanks to Singapore, my decision to move abroad led to more surreal, outlandish, awesome adventures — and friends — packed into five years than I could have dreamed of in a lifetime.
Because of my move to Singapore, I became involved with the Youth Olympic Games.
Because of the Youth Olympics, I met friends and contacts who helped me land a job at the 2011 Universiade Games.
Because of that event, I heard one fateful line: "If [only] you spoke French, we'd hire you…"
Because of that line, I decided to move to France. 
Because of that decision, I turned down a job in Palermo, Sicily, to accept one in Paris.
Because of the job I had in Paris, with understanding employers and generous vacation time, I was able to accept a position at the London 2012 Olympic Games.
Because of those Games, I went on to work events in Azerbaijan, Switzerland, Dubai, Italy, and Sochi, and edited a quarterly international magazine.
Because of those international media experiences, I got a job on Ford's Asia Pacific communications team, headquartered in Shanghai.
Because of that job, I was able to save up enough money to quit my job to write and travel full-time (with an eye always on Rio, of course).
And of course, because of Paris, I met Joe: my partner in beer and travel and adventure.
It's all been one extended, five-year domino effect. What I initially thought of as a mere "pit stop" after graduation ended up being a jumping off point that shaped the path of my early 20s and led me to a good life, a great career, and an amazing guy.
It's hard to imagine where I would be now if it hadn't been for that spontaneous, risky, unpredictable move to the Little Red Dot. Probably not 26 and self-employed driving a campervan through Wales, I'll tell you that much.
So if you're questioning a move, a trip, or just making a change: Book that one-way ticket. Shake things up. You never know where it will lead.
Congratulations on 50 years and Majulah, Singapore!