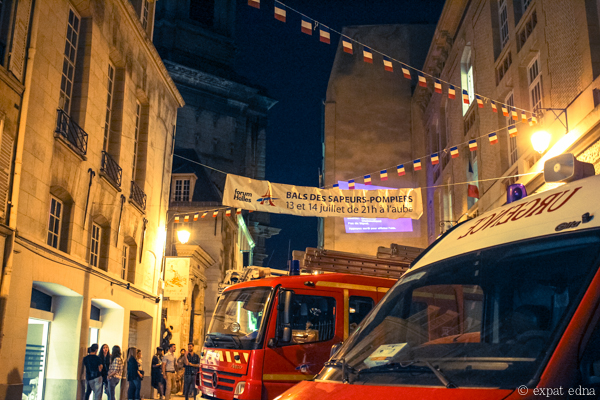 Bastille Day — or more accurately, la fête nationale — is one of my favorite holidays.
Partly because it kicks off every year with a huge party with French firemen.
Once a year, the French pompiers all around Paris do the most un-firemen like thing: they pack their fire stations with crowds, ply everyone with booze, set up smoke machines, and invite everyone to dance on the bars and drink and smoke themselves silly.
Sounds like a great idea, right? Not at all like a fire hazard.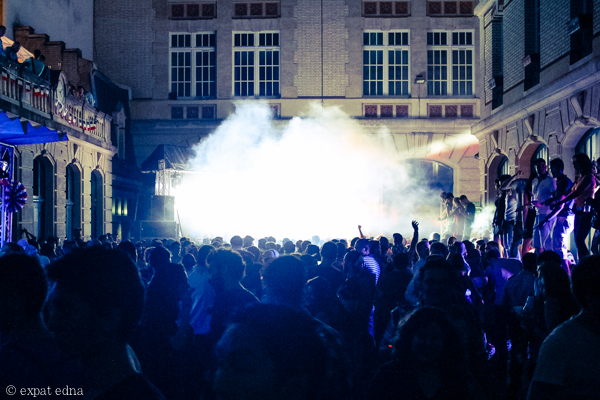 The last time I attended a Bal des Pompiers was two years ago, and that one was rowdy. This year we went to the same fire station, but this time I brought my DSLR and wits.
Unfortunately we couldn't arrive until after 10 pm (due to an infamous blog post crash…) which meant we showed up to a mother of a line. It wrapped down the street and around the block.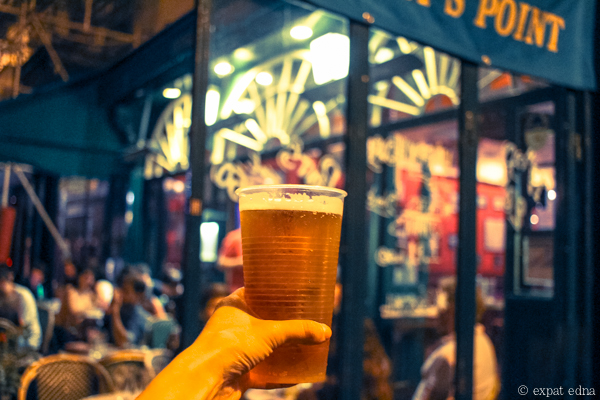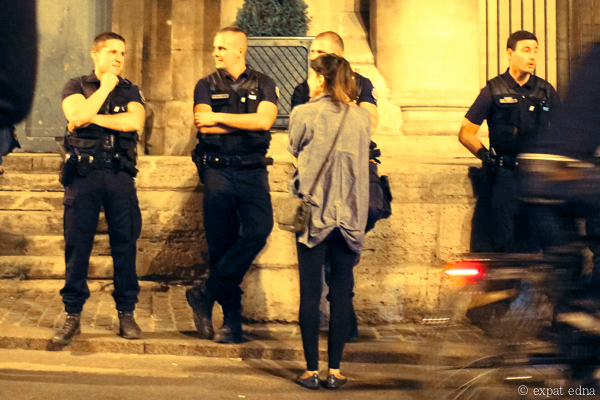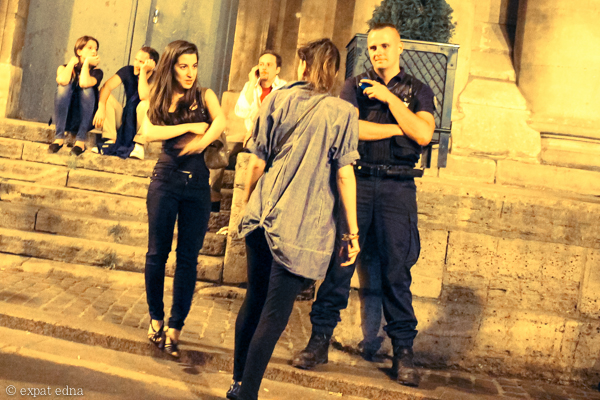 We grabbed roadies from a nearby Irish bar to help us wait, and watched girls hit on policemen to pass the time.
(Sidenote: I wonder if the police begrudge having to patrol the firemens' parties? I mean they don't get a Bal des Policiers that has all the girls lining up outside their stations…)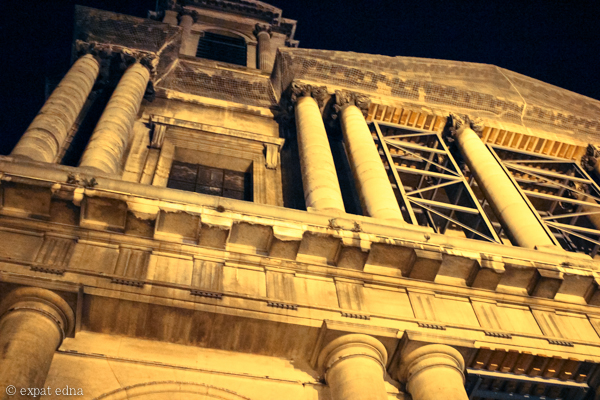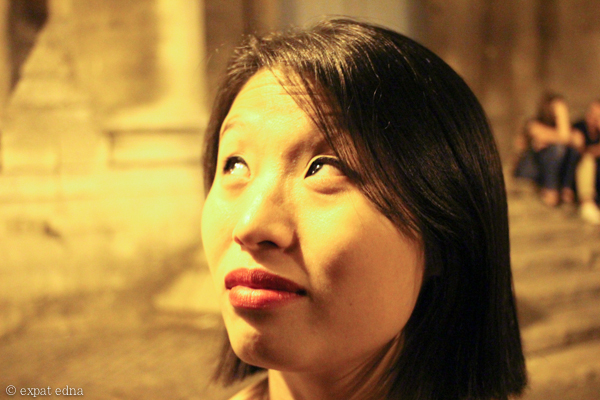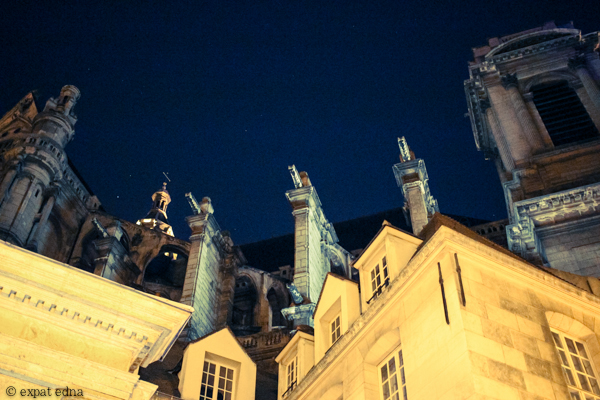 At least the view wasn't bad. Ladies and gentleman, St. Eustache at night.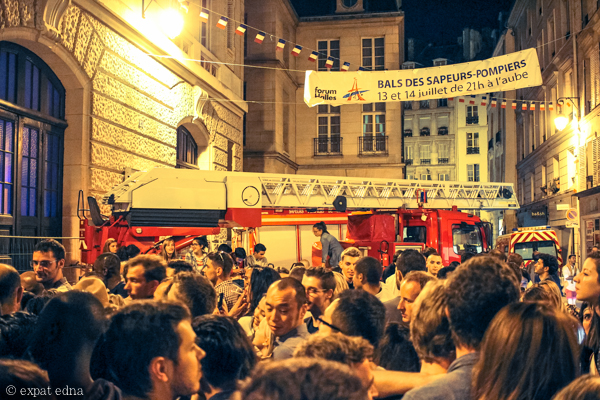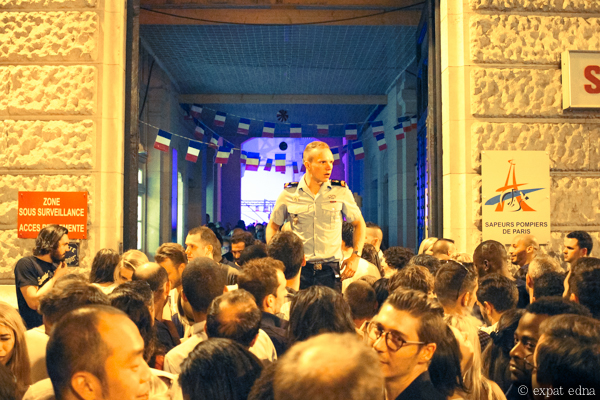 It took us an hour and a half to get to the front of the line. And then another 30 minutes of just standing. right. here.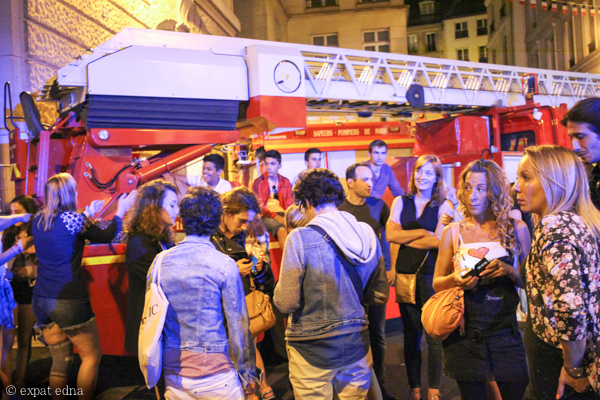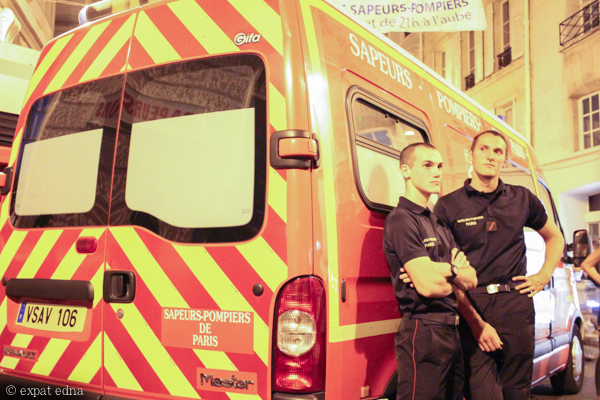 Two hours later — at 1:30 AM — we were in. The party was on.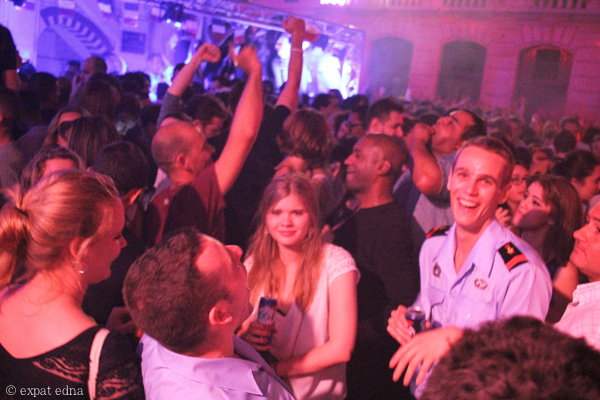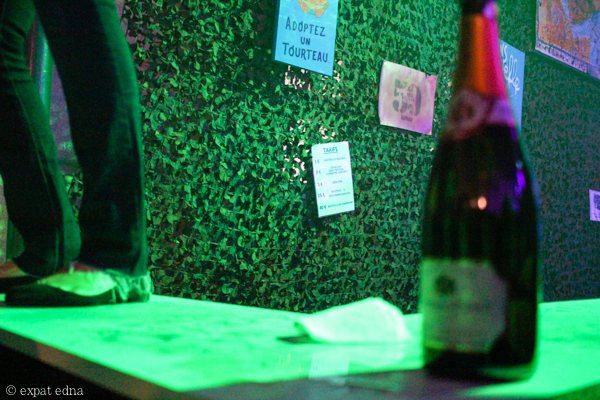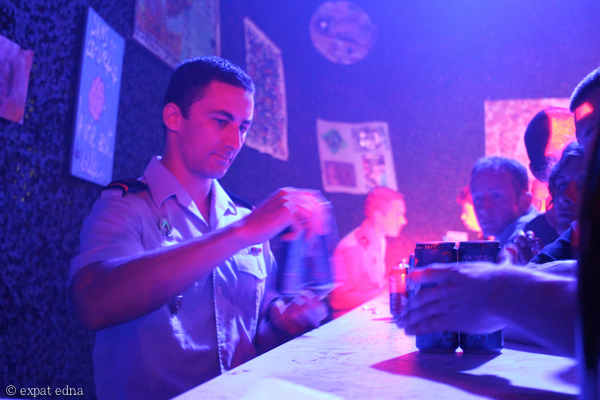 There were many inebriated firemen dancing, while other poor saps were stuck running bar. Bottles of champagne were going for 40 euro a pop (which was down from two years ago, when I recall they were 60!).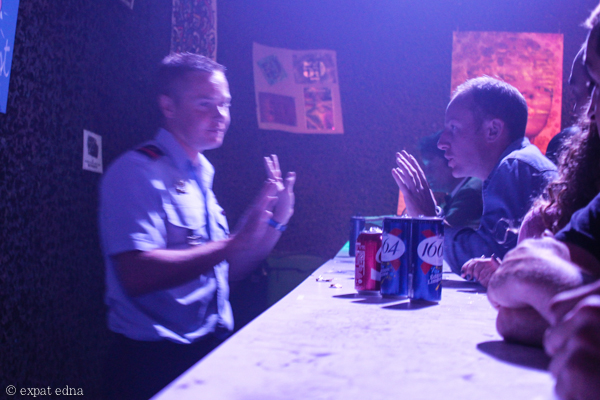 But remember, it's their house. Learn from this guy. Don't get rude with the firemen, they don't have to serve you for nothin'.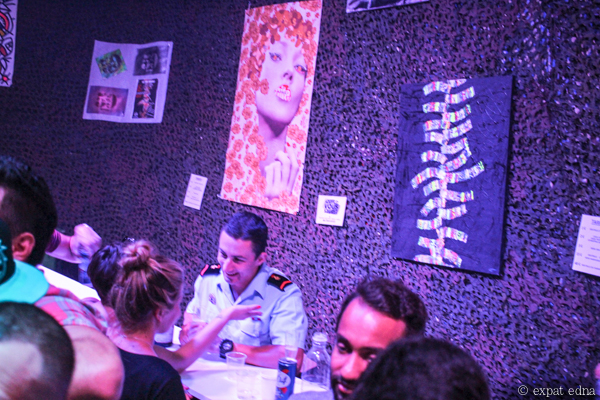 As you can see, flirting tends to get you much friendlier service.
Once you've got your champagne, it's time to dance the night away. Hopping up on the bars is entirely encouraged.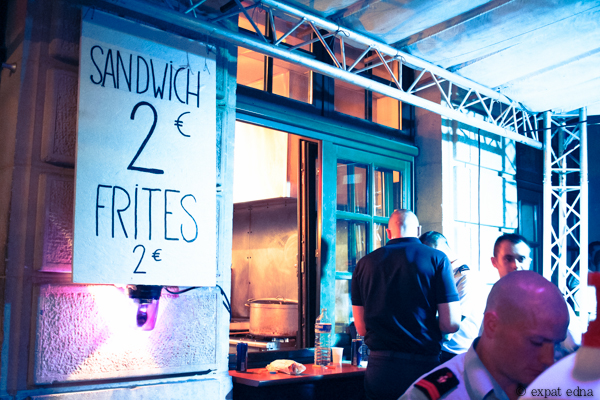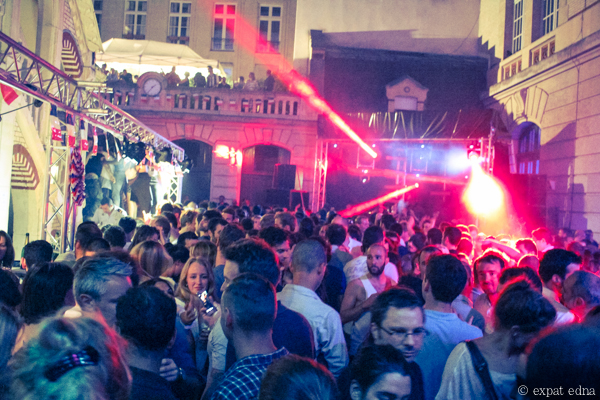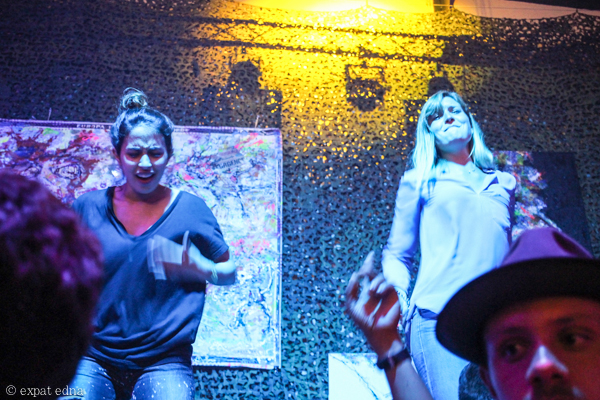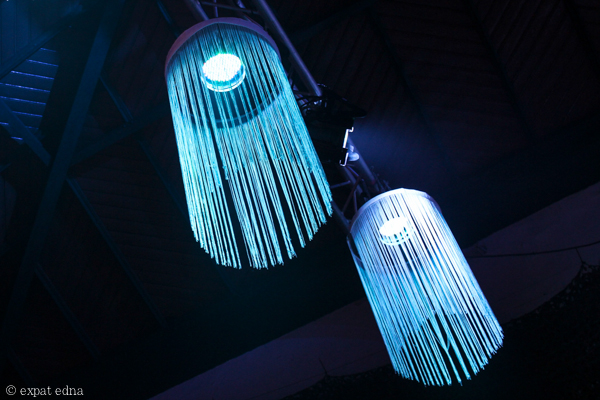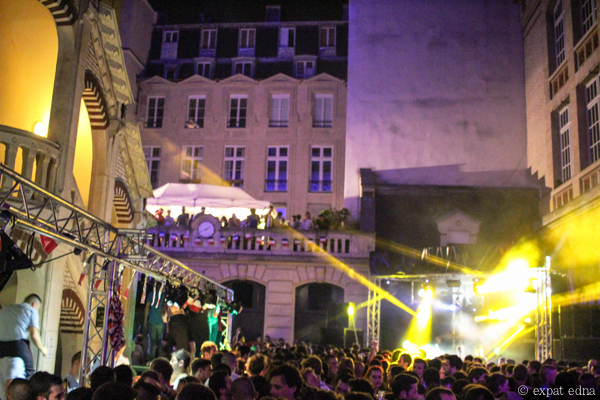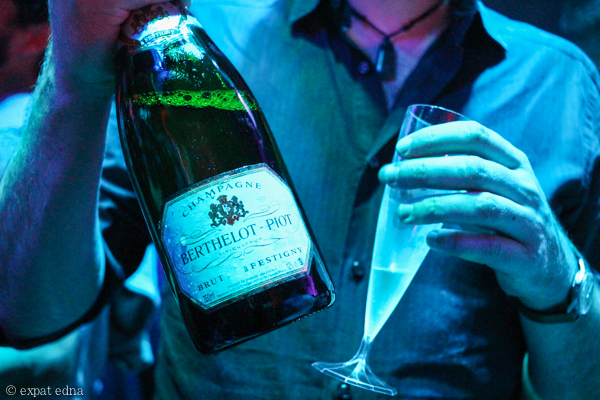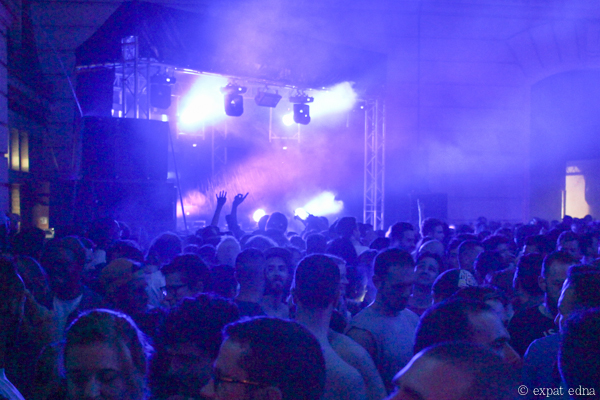 We took it 'easy' this time around and left at 4 am, after only 2.5 hours at the fire station. The place was still jumping as we made our exit — but we needed our beauty sleep for the big event the next day…
Next: What it's really like to camp out at the Eiffel Tower on the 14th of July!
Have you ever been to the Firemen's Ball, or have any similar celebrations in your country?