In this series, I ask expats to share the joys of local life they've found in their corner of the world. If you're just joining in now, check out other cities that have been covered so far here.
Today's post comes from Laura — a fellow American who also moved abroad after graduating in 2010, and has been hopping countries ever since (sound familiar?). She's just left her latest gig, teaching English in Korea, to travel Southeast Asia; but it's clear from her blog that Sydney still has a place in her heart.
Laura: Why I love Inner West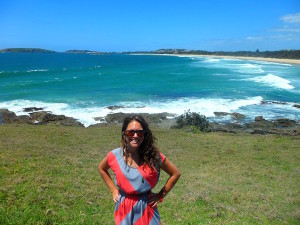 Sydney was my first love. It's a city that, although I no longer call it home, I daydream about every day. I left Sydney just over a year ago, but I still feel like a Sydney-sider. When people ask me where I'm from, I say "the US, but I lived in Sydney for two years". It's become part of my identity, it was my home.
During my two years in Sydney, I lived in the Inner West, a cluster of small suburbs that make up the west side of the city center. It doesn't have the glam of the East or the beaches of the North, but it's where I found comfort and a life. It's a mix of new families, old Italians and young professionals. It gives it this funky mix of settled youth. It's a little bit up market while still feeling like downtown city living.
Whether it's exploring the cafes, the harborside restaurants or the running paths, there is always something to do within walking distance. It's the place I've felt the most at home in my adult life, the place where I learned the most about myself and what I want in this life. It's a place that, when I left, kept a very large chunk of my heart.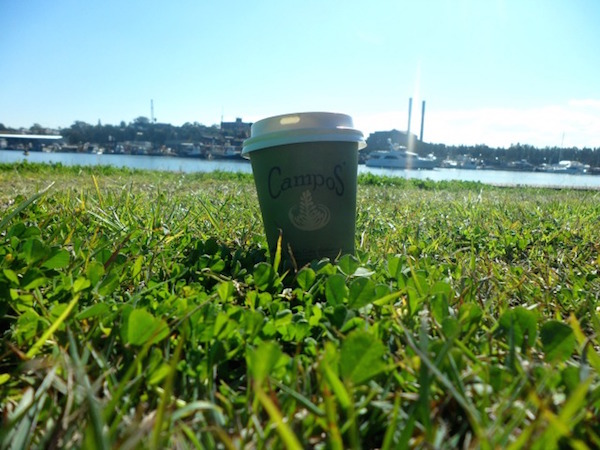 The Cafes in Surry Hills: Sydney-siders don't joke about coffee. It's a ritual. People even have their own chosen brands, only buying from cafes that stock their favorites. Mine is Campos. If you want a pick of them all, you need to go to Crown Street in Surry Hills. I once tried to count the number of cafes on the main strip alone and got tired after 20. It's borderline too much choice. All of them do amazing coffee, wafting the scents out onto the sidewalk just begging for you to come in. All have their own take on Sunday brunch and what makes a good sandwich. Four Ate Five and the Devon are not to be missed.
The Restaurants in Glebe: Mexican, Spanish, Nepalese, Indian, Italian or just good old honest Aussie pub fare, the list goes on. There are so many places to eat in Glebe it's overwhelming sometimes. I'm from the US where we can sometimes be obnoxiously boastful about good Mexican food, but I had the best Mexican of my life in a little place in Glebe called Baja Cantina. Sometimes if I didn't know what I was in the mood for, I would take a wander down Glebe Point Road and just pick one. I never went wrong.
Running Paths in Every Direction: Regardless of where you are in Sydney, you never have to travel very far to be near water. Sometimes I would leave my house for a run without a plan in mind and would find some of the most beautiful little coves. I could job across the Anzac Bridge and gape out over into the harbour or I could meander around Blackwattle Bay past the dog walkers and little kids kicking soccer balls around.
The Hipsters in Newtown: The first time I visited this suburb I went into the best bookstore I have ever been in. It gave me the warm and fuzzies and ever since then every bookstore I walk into gets compared to Gould's. Newtown is a hipsters paradise. I feel like I need to dress the part whenever I visit otherwise people might find me out. The cafes are a little grungier, there are record stores with real records in them and it's the best place to shop if you want something a little bit different.
Access to Public Transportation: Sydney's public transport leaves a lot to be desired. It's pretty disconnected. So living in the Inner West is the perfect way to kind of have it all. A walk to Central Station, Railway Square (the largest bus terminal in the city), a ferry stop and access to the light rail if you're feeling lazy. We even had the monorail until they tore it down last year. Within minutes of leaving my house I could hop onto any bus or train and get around the city pretty quickly.
The City Center at your doorstep: Being situated in the Inner West means being a stone's throw from the city center where I worked. It was a 15 minute walk from my front door to the elevator in my office building. Sometimes (if I was ready in time) I would leave a little bit early so that I could take my time walking through Darling Harbour, stroll along the Pyrmont Bridge and grab a coffee from any of the hundreds of coffee shops I passed on my way (as long as it serves Campos, of course).
***
About the author: Laura Bronner is an American girl addicted to life abroad. After graduating from college she set off on what was meant to be a year of travel. That was four years ago. Since then she has lived in New Zealand, Australia and South Korea. You can follow along with her experiences on An American Abroad, Twitter, Facebook, Instagram and Google+.
All photos courtesy of the author.
Have you ever been to Sydney's Inner West?