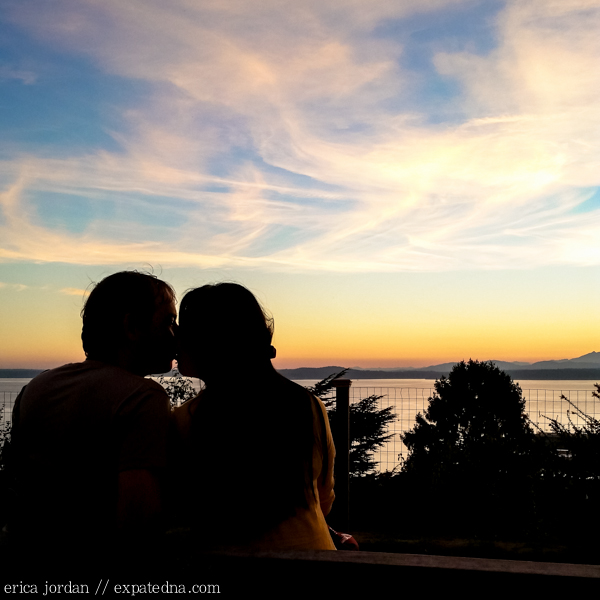 If there's one thing every travel blogger loves to talk about on the internet, it's that solo travel is marvelous and made of puppy tears and will cure your long-standing eczema.
In principle, I support solo travel. It's definitely something I think everyone should try at least once. But personally, it's not for me.
As I've written about previously, I'm an emphatic extrovert. I've tried solo travel, and it made me want to punch a Teletubby.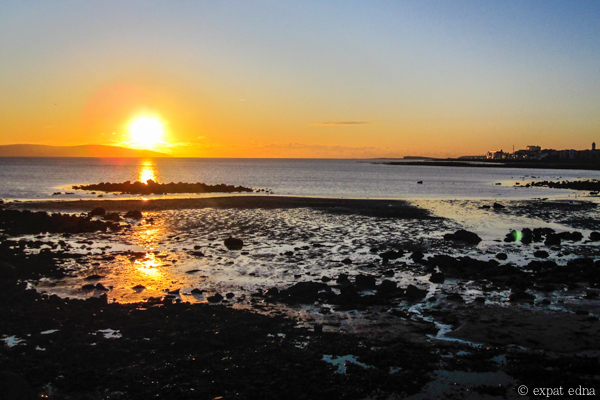 The sunset in question.
The last time was in Galway, five years ago: I was watching one of the most beautiful sunsets going down over the Atlantic, completely alone, and all I remember was feeling angry. I was so overwhelmed with anger and frustration that here I was, seeing this majestic work of nature, and I had zero people around with which to share it.
Since then, I've made sure to always travel with someone else: whether a friend I know or a stranger from CouchSurfing, someone I just met in a hostel or even by making plans to meet people from the internet (do you know how many of my real-life friendships started on twitter?) — I always share the experience.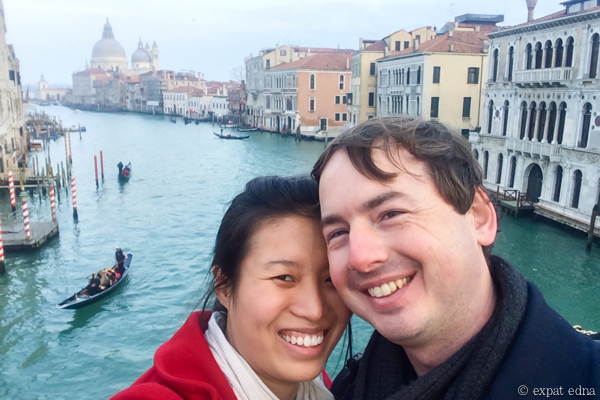 Valentine's Day in Venice
More recently, that someone has been my partner-in-crime, Joe. In just two years together (both as friends and as a couple) we've traveled to 21 countries across three continents and lived abroad in Paris, Shanghai, and as backpacking nomads.

It's said that travel tests a relationship; that you shouldn't marry someone until you've traveled with them. On this, I totally agree. For me, absence doesn't make the heart grow fonder: travel does.
***
To celebrate our recent milestone of 20 countries together, I wanted to compile a list of things I've learned over the past two years.
However, this is not your standard "Why you should travel with your partner" post. There are toooons of those out there already and I'm not trying to reinvent the wheel here. I'm making this a bit more personal (and hopefully useful), and sharing a lesson from each country we've visited that anyone — couple or not — can use in travel.
(*This post was meant to be in celebration of our 20th country together, which I thought was Japan…but then I realized I had forgotten to count our home country of the US! So you get 21 lessons instead. Who doesn't love a bonus, right?)
In chronological order, what I've learned in…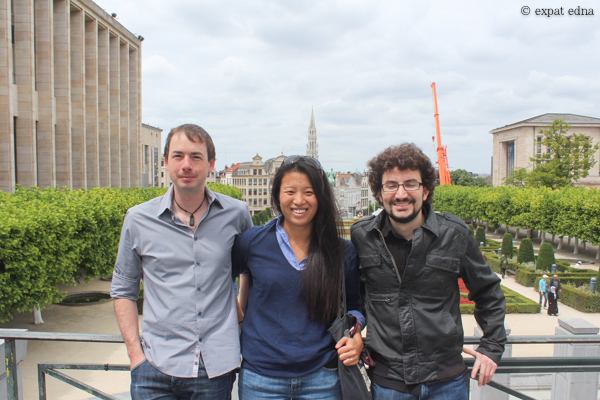 Literally the only photo I have of us together from this trip, along with our friend Andy.
Belgium: Our first trip together. I learned Brussels is only a three-hour drive from Paris, making it the perfect weekend road trip!
And that any good beer fan needs this game plan: rent a car, enjoy Belgium for a couple days, then stop by a grocery store on the way home and fill up the trunk — you can get 50 amazing beers for around 80 euros. Spend the rest of your summer at home in Belgian beer bliss.
Our first Bastille Day
France: Picnics along the Seine are truly the way to any girl's heart. Fête de la Musique and Bastille Day are the best holidays of the whole year, and the best cocktails and Thanksgiving potlucks in Paris are at Red House.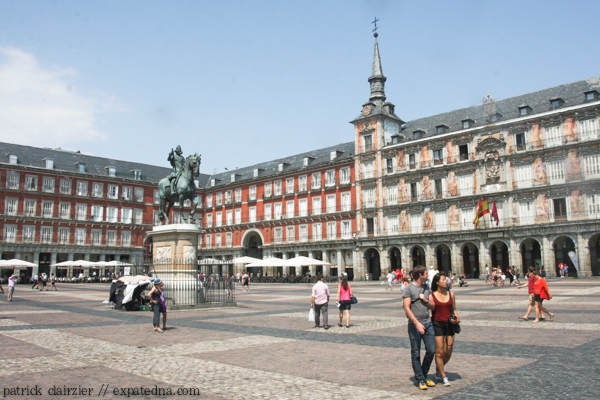 Spain: The four-day weekend for Assumption, which falls in mid-August, may be the best time to visit Madrid — it's even more fun if you rent with a large apartment and go with about six friends. For this religious festival, Madrileños throw a weekend-long sreet party that goes till dawn and makes you excited to be alive.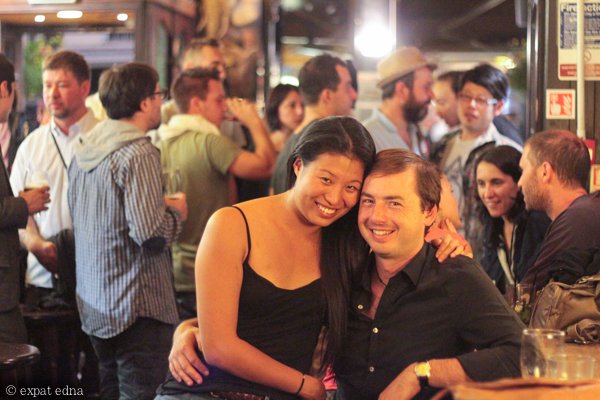 Our first trip to London — the start of many
England: Summer, winter, rain or shine: London is always a good idea. For a relaxing afternoon, pack a picnic and head to Regent's Canal. Or go see if Master's really is the best fish & chips in town.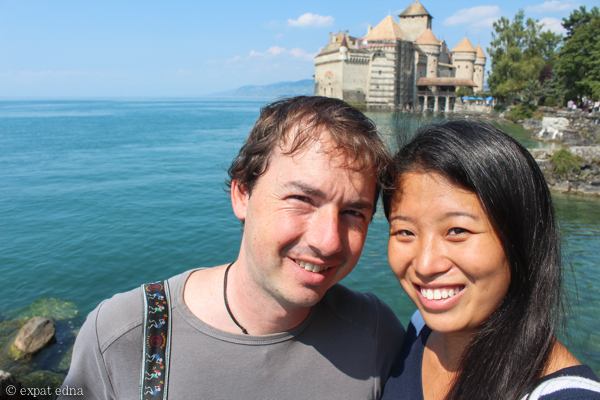 Switzerland: If ever road-tripping to Italy, swing through Switzerland first and make sure to spend a night by stunning Lake Geneva. Montreux is especially beautiful and has a very well-known jazz festival (plus that famous castle, which hopefully no longer has scaffolding on it).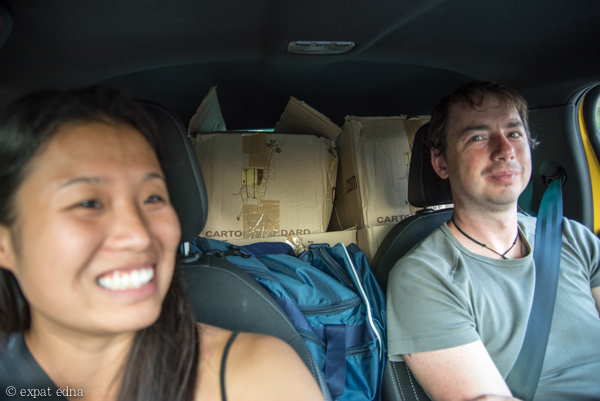 Italy: When moving to Italy, do not pack everything you own because you'll end up throwing half of it out anyway (and then you'll feel bad for making your BFF lug six heavy boxes of utter crap across three countries). Plus, a packed car means you can't pick up those nice-looking hitchhikers on the side of the road!
Also, possibly the greatest gelato in Italy lies in the tiny town of Verbania.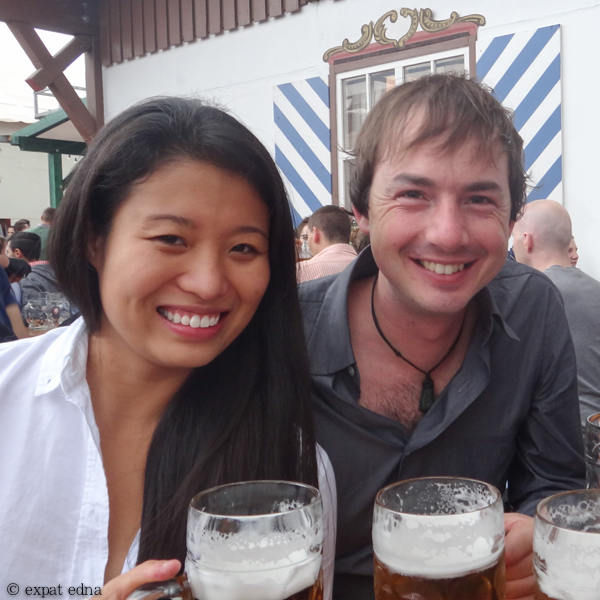 Germany: Oktoberfest is really, really worth it. Surprisingly not as overrated as it seems.
But don't hand your flat keys to your friend and then split up halfway through the day, because you WILL find yourself riding back and forth on the U-Bahn all night to stay warm until the third musketeer gets home.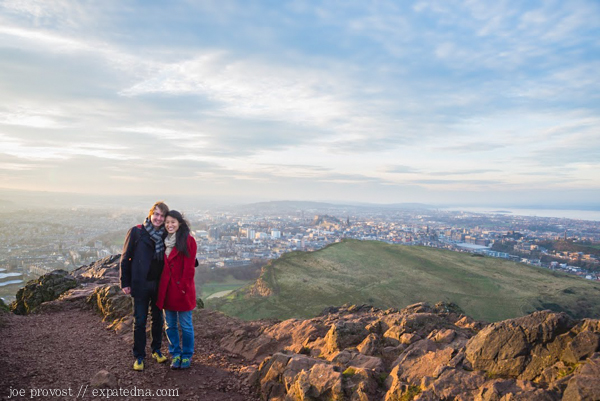 Scotland: Edinburgh is just darling, Arthur's Seat is a manageable climb even if you're terribly out of shape, and haggis isn't bad. We could live here.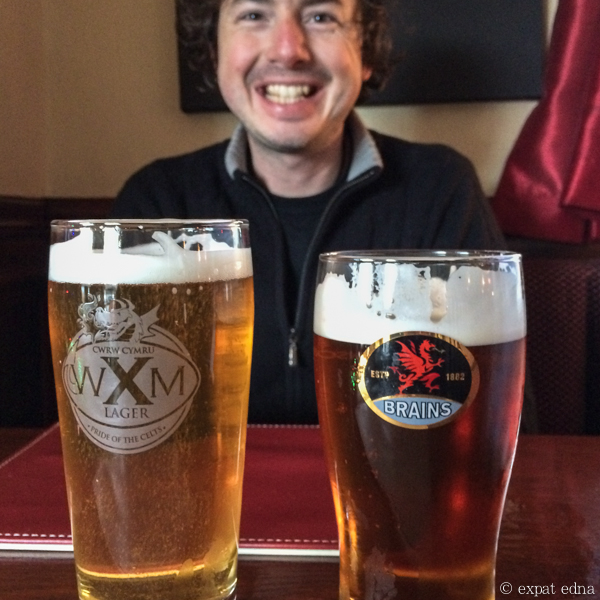 Wales: We were only in Wales one night to catch the ferry to Ireland, but it seems incredibly charming in that down-to-earth kind of way — and we learned there's a Welsh beer calls Braaaains! (I dare you to drink it without saying the name in a zombie voice.)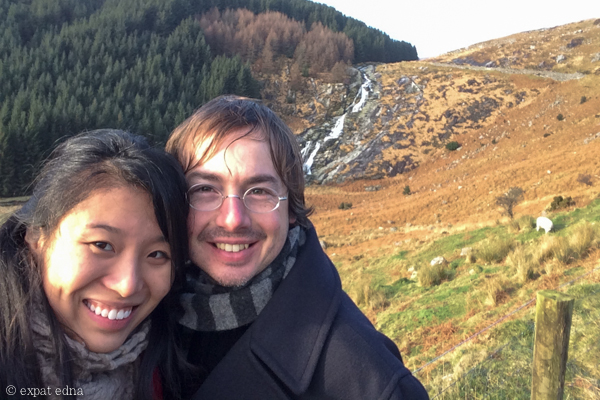 Ireland: The whole country shuts down over the holidays — but this makes it perfect for a Christmas Day road trip! Rent a car and marvel at how many shades of green can exist in one country while counting how many sheep you see on the empty, empty roads.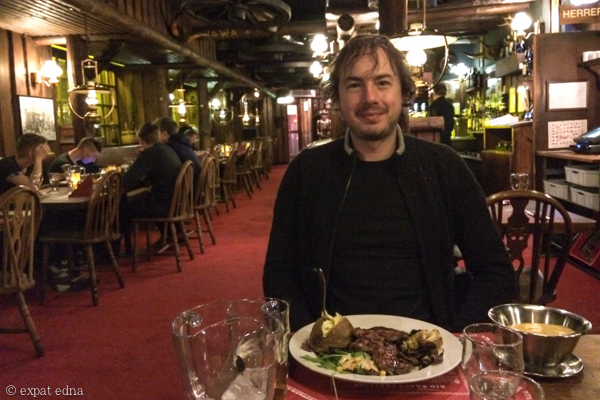 4 am steak: definitely trumps sleeping on a layover
Denmark: When on a long overnight layover, it's actually possible (and more fun than a hotel!) to pull an all-nighter bar/restaurant crawl in Copenhagen. If you hit the 3 am slump, your best bet is Rio Bravo: a steakhouse that stays open until 5.
Iceland: If you go to the Blue Lagoon around the holidays, and arrive just before sunset (so…3:30 pm), you'll practically have the whole place to yourself.
The Netherlands: Four days is not enough to explore this gorgeous city. Also, I learned I'm a huge sucker for canal towns, La Trappe is actually a Dutch beer (not Belgian, oops), and it's possible to love Amsterdam even if you don't like marijuana (though the smell was a bit pervasive throughout the city).
Singapore: If you don't feel like paying $20 for a cocktail, buy a bottle of your favorite spirit at airport duty free, get a bag of ice and mixers from 7-11, and make your own while sitting along the riverside.
And remember: no matter how fancy the cuisine may get in Singapore, no meal can beat the simple, classic local breakfast: soft-boiled eggs, kaya toast, and kopi (Singaporean coffee).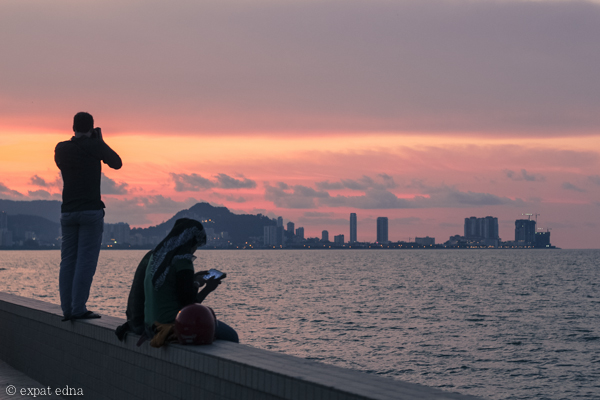 No photo of us together in Penang because most of the time my insides were attempting mutiny
Malaysia: Penang is a food-lover's dream and a gem of Southeast Asia. While I can't say I'm a fan of much of Malaysia, I could live in Penang (Joe could too, if it weren't for the humidity).
Here I also learned it's okay to cancel plans and stay longer in one place, especially if you like it — but especially if you're clearly being beaten down by some sort of virus. Don't be a hero. Go ahead and scratch Koh Phi Phi.
The only photo of us in Thailand (with Steph & Tony) because we were still sick on that trip, too
Thailand: Songkran is not for me. While a city-wide waterfight seems like fun, those kids can be relentless with their ambushes and terrifying when you see them on patrol, eyeing you with their water guns from across the street. (This is even less fun when you're already sick and trying not to lose your guts in the streets of Bangkok.)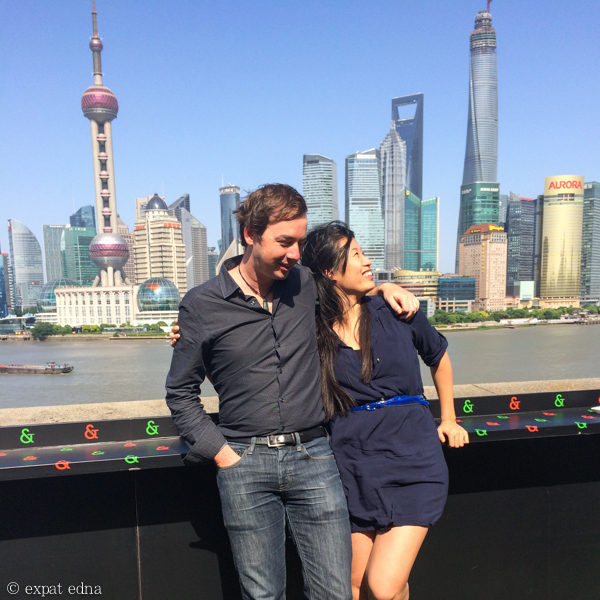 Celebrating my 25th birthday
China: I've learned so much from our year living in Shanghai I don't even know where to start. But travel-advice wise, I'd maybe advise you to bring a spare liver.
Shanghai is the City That Never Sleeps 2.0 and you'll never lack for a birthday party, leaving party, theme party, pub quiz, theatre show, open mic, restaurant opening, industry night, or free shots just because… It's New York on crack. Relatedly: the best cocktails are at Union Trading Company.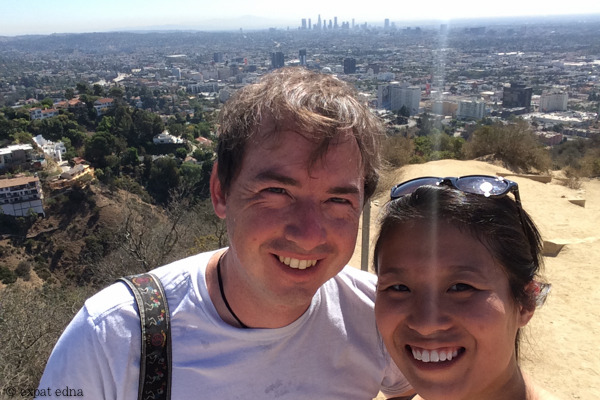 United States: It took us 18 countries to reach our home one together, and I was so very surprised to learn that holy crap — I actually like Los Angeles. Joe lived here for nine years and thanks to his excellent tour guiding skills, this East Coast girl actually can't wait to spend more time in the city of traffic jams and great Mexican food (that's the proper takeaway of LA, yes?).
I think the key was renting a car: it made all the difference and helped us get the most out of our two days there.
Australia: Don't go to Melbourne over the holidays if you're expecting to sample the cafe culture (you'd think I'd have learned my lesson from Ireland, but no). But if you're in it for the wine, by all means go ahead!
And New Year's Eve is Sydney absolutely kills it every year: this is the party bucket lists are made of.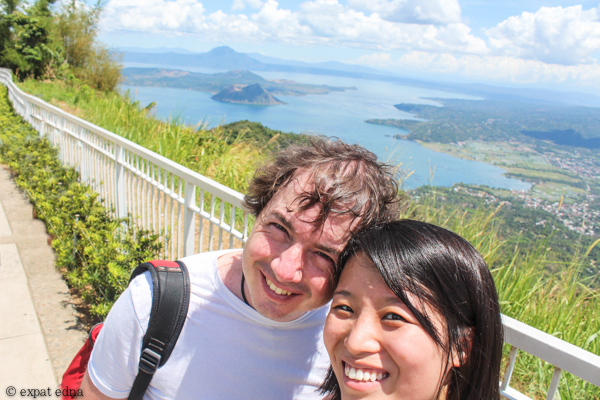 Philippines: Everyone talks a big game about the beauty of the Philippines, how cheap the country is, how ridiculously friendly the Filipino people are … because it's all entirely true. Also, I learned Tagaytay is home to a volcano within a lake within a volcano, and is a beautiful place to attend a destination French wedding.
Japan: Love means going into the rotating sushi joint, even if you've just finished lunch, and trying nearly every plate in there just because your partner wanted a "snack".
It also means not judging them when they have the lightning bulb realization that all they want to do as a traveler is eat and drink and not care less about seeing another castle.
I'll always be so grateful that you get me, Joe.
What have you learned from traveling with a loved one?