In this biweekly series, I round up the five best things I ate in a particular city or country. Click here to read previous 5BTIAs from Xi'an, Paris, and more.
Let's set the tone straight off the bat: with only four days in Tokyo, it was obvious I wasn't going to hit up everything. I wasn't even going to scratch the surface, as much as I wanted to.
At the same time, Japan has been my long-awaited foodie destination dream trip, so I certainly did the best I could with the limited time and stomach space available. Here are the five best things I ate during my all-too-brief first visit to Tokyo:
1. Home-cooked Japanese, Shinobu

This butter sauteed squid tasted like caramel gold and pure bliss. I kind of want to marry it.
I almost didn't tell you guys the name of this place. I really debated calling it a hole in the wall and keeping it a secret all to myself, because this place was such a gem and the meal, a treasured memory.
I get into the reasons why in this separate post — basically, imagine an 80-year-old chef who speaks zero English serenading you by guitar after cooking you a meal in his living room — but the food was too spectacular to not be placed at the top of the list.
As luck would have it, we stumbled upon this place on our very first evening in Tokyo: it was my very first meal in Japan and first proper one as a 26-year old. I couldn't have dreamed of a better birthday dinner.
Fine, here it is, my Tokyo secret (really, the Japanese customers who came in after us were astounded we found this place because they said only locals know about it): Shinobu
2. Dinner, Higashi-Yama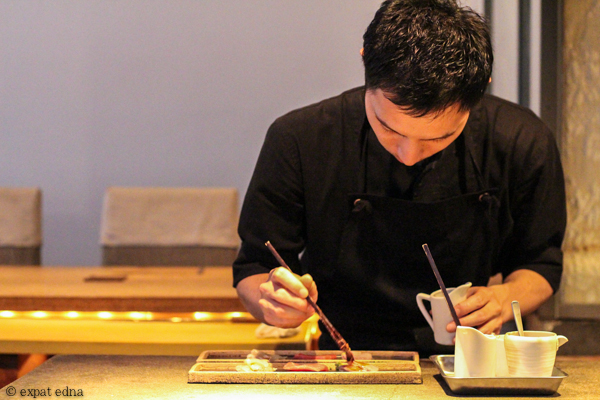 On the total opposite end of the spectrum from Shinobu is Higashi-Yama, a high-end modern restaurant featuring beautiful precision from the Japanese chefs and staff. From the place settings where each chopstick was placed just a perfect millimeter from the edge of their rests, to the clean lines and modern interior design, to the beautiful open kitchen, the experience made as much an impression as the actual food — which featured some of the best sashimi amd beef, and most creative presentation of tofu I've seen.
If you go, ignore the rest of the set menu options and go for the chef's recommendation: in a place like this, it'd be a crime not to.
3. All the tuna, Sushi Zanmai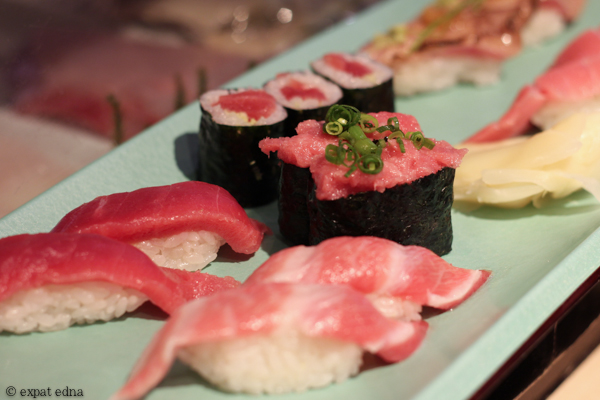 I love sushi, I live for sushi, if I ever move to Japan it will be to stuff my face with sushi. However, I still think a three-hour line for sushi is ridiculous.
So when these two sushi-heads made the obligatory visit to Tsukiji Fish Market, we gave a pass to the famous Sushi Dai and even Sushi Daiwa, and went for Sushi Zanmai on the recommendation of a friend who lives in Tokyo. Yes it's a chain, but the line took maybe 20 minutes, the guys inside were super friendly (and great photobombers), and the tuna there was so beautiful I wanted to frame it.
4. Tsukemen, Fuunji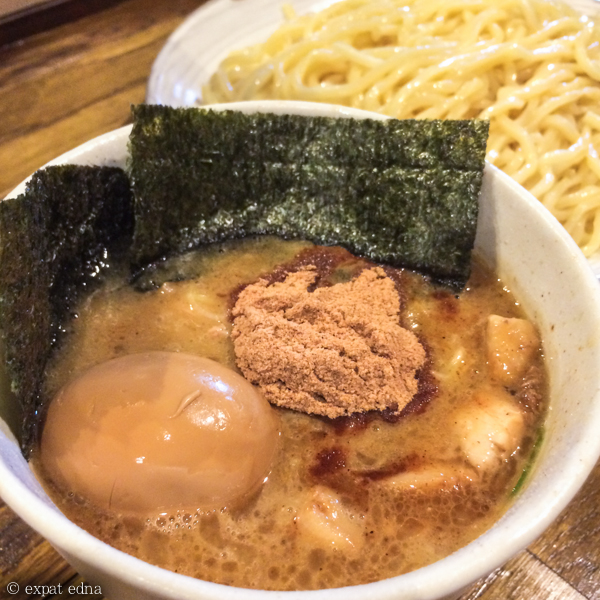 "Ramen shops tend to be a dude fest," my friend told me before sending us on our way to Fuunji, adding that he found tsukemen even better than ramen. Whereas ramen is generally noodles + broth all mixed together, tsukemen consists of cold (or warm) noodles that you dip through hot soup in a separate bowl. Kind of like a DIY noodle bowl. I enjoyed it greatly: the process saves you burning your tongue and you get to control the sauce levels on each noodle.
Fuunji is incredibly popular so there's always a line outside…followed by a line inside! But it goes by quickly, as the shop did appear to be full of mostly men who scarfed down their meal in five minutes flat.
5. Cheese ramen, Tsukomo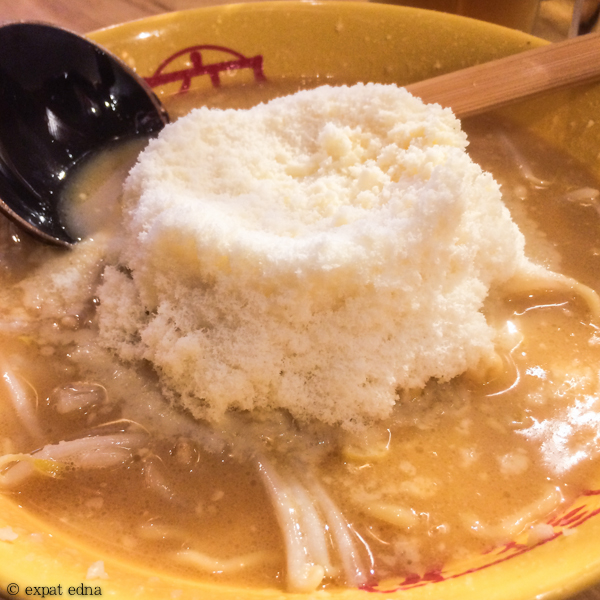 I actually found this place by accident, in a last-minute quest to find tonkatsu before we had to leave for the airport. Following recommendations from foursquare, I showed up to find not the deep-fried pork I was hoping for — but instead a patented cheese ramen that was exactly as good as it sounds, so long as you like the sound of cheese melting over noodles and miso broth. Proving once again that cheese makes everything better.
(For the record: the tonkatsu ramen, while not made with fried pork, still turned out to be full of amazing, melt-in-your-mouth goodness. I actually preferred it over the pork from Fuunji.)
***
Read more: Not surprisingly, there are a lot of blogs on Japanese food — so for more photos and in-depth summaries of the above experiences, here's some further reading/food porn:
*More photos of Tsukiji and Sushi Zanmai
*What it's like to eat at Fuunji
*Cheese ramen glory at Tsukomo
Your turn: What are your favorite eats in Tokyo?