So now that I've quit my job to travel and have all this free time, next comes the obvious question: Where do I want to go?
Even though I've been planning this new chapter for a while now, when the map is actually laid out before you, it gets a little overwhelming.
Do I spend extended time in the places that feel like home (Paris, Venice, London)? Do I take my favorite cities and explore more of those entire countries (Iceland, Scotland, Spain)? Or should I start hitting entirely new destinations and finally be able to see/do/eat the things on my bucket list?
Not to mention, what about all the friends and family I have scattered around the world whom I'd love to visit?
The world really is my oyster — and I have no clue where to start eating.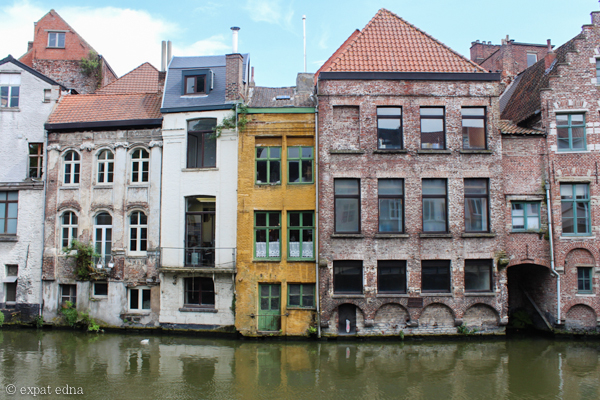 Trivia time: did you know that before this site became Expat Edna, I almost named it "No Fixed Plans"?
(Well no, of course you wouldn't, unless you were my roommate Jillian who eventually helped me settle on the final name.)
The idea behind the alternate was based on my favorite travel quote:
"A good traveler has no fixed plans and is not intent on arriving."
Which is something I've firmly believed in since I started traveling as a teenager and still holds true today. Buuut at the same time, flights get eye-wateringly expensive when you're a little too unfixed.
So consider these my medium-fixed plans for the rest of the year. They change constantly — the version you see below is already like the 37th iteration — and it'll probably get turned upside down again as soon as I post this.
But for right this minute, this is the outline — and if you have any suggestions or tips or couches to crash on, I won't say no to a few reroutes along the way….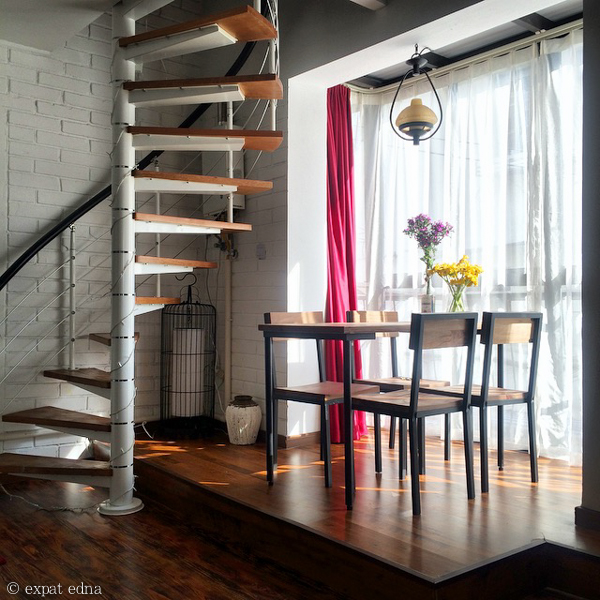 Farewell fixed life and beautiful spiral staircase!

June: Shanghai
First dilemma: my rent is paid up till June, so I'd ideally like to head out on the Grand Adventure on July 1 — but it ultimately depends on who I can find to take over my apartment. If a new renter wants to move in mid-June, then I'll be out in mid-June.
But outside of that, I just need a couple weeks to pack my life into a suitcase and say goodbye to Shanghai (and have a couple farewell banquets with relatives on both sides of the family, those are very important!) and then we're off to Europe.
Relatedly, if anyone knows anyone in Shanghai looking for a new place, please get in touch. Seriously.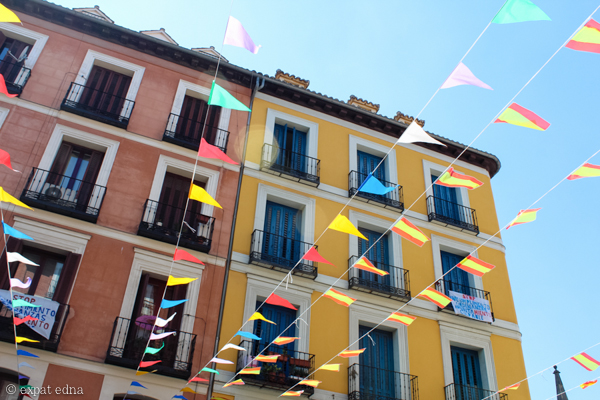 July: Portugal, Paris, Spain



Some friends are renting a house in Portugal for 10 days at the end of June/early July, and if I can get rid of my apartment in time I'd love to join them. I've wanted to visit Portugal for ages (hello port and egg tarts) and still haven't been.
Since we'll be in Europe, I'd love to celebrate Bastille Day in Paris for a third year. Over time it's unexpectedly established itself as one of my favorite holidays — but only when I'm able to celebrate in France! (Bastille Day in Shanghai was just flimsy.)
Previous celebrations, to see what I'm talking about: Bastille Day 2012, Bastille Day 2013
And plans are currently being made to spend a few days in Barcelona and Valencia with a friend who lives in Austria — who is really a friend of a friend I met once at my housewarming in Singapore five years ago.
(This is why I never delete acquaintances off facebook — you never know who will jump on a plane to Spain with you!)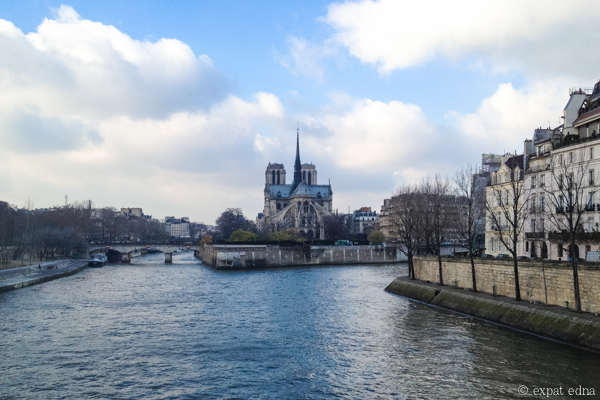 August: Paris, (??), New England, Iceland, London
Wedding!! Wedding in Paris! I love weddings and I'm so excited to finally experience a French one! And celebrate my dear friends' love, of course.
After the wedding we have three weeks yet unplanned, which also includes Joe's birthday — ideas so far have ranged from Greece to Wales, so who knows where we'll end up.
After that is the only leg so far where we have actual flights booked: a week in New Hampshire with my boyfriend's family, and a quick stop in BAHSTON (LOBSTAH! CLAM CHOWDAH!) before heading to Iceland for eight days.
September: Iceland, Venice, Vienna, Munich
I totally fell for Iceland when we visited in the heart of deep dark winter last year, but have no idea what the country actually looks like underneath all that ice. I'll find out this trip, as we'll be driving and camping around the whole island with Joe's brother and sister-in-law.
Following that I have two extra days in Reykjavik, before flying to darling London! And staying as long as friends with couches will let me crash.
Also, the Rugby World Cup will be in full swing by then, and ENGLAND IS HOSTING AND THE ATMOSPHERE WILL BE AMAZING. (For new readers or anyone confused: I work in international sports, remember?)
The rest of September will be spent in Venice — pretty much our second home, after Paris — and we'd like to end the month with a return visit to Oktoberfest in Munich (but actually see more of the city and not just the beer tents this time around).
All going well, we might also pop into Vienna en route to Munich.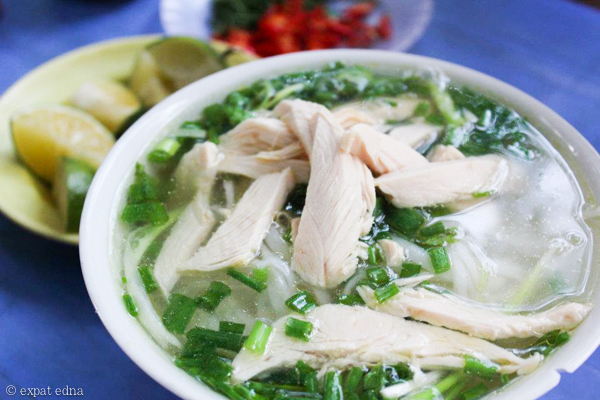 October: Manila, Hanoi?

With Europe cooling down it may be time to head to Asia for the fall, especially as my boyfriend has business in the Philippines and needs to fly back every once in a while for work.
As much as I wouldn't mind crashing in Manila and just hunkering down to write, a part of me wants to see what it would be like to live in Hanoi for a month. A couple of friends have relocated there and looove it, and I could easily live off pho and Vietnamese iced coffee for weeks straight.
Other options for this month include Hong Kong, Taiwan, and Kunming, depending on logistics.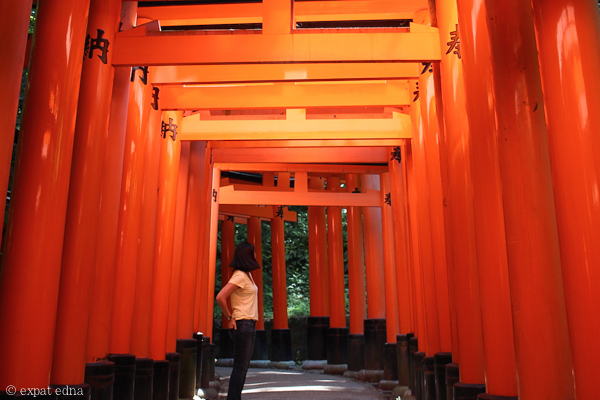 November: Who knows?
This month is totally up in the air. More time in Manila or Hanoi? Head back to the West Coast and visit friends in LA and Seattle? Drive to Vegas? Roadtrip across the US?
SO MANY OPTIONS.
December: East Coast, New Orleans?, Edinburgh
I'm amazed at how much States time is on the cards this year — I don't really miss the US so I don't go back often. (Also because of health insurance reasons, but I won't get into that here.)
However, my dad turns 60 in December and it's been six years since I spent Christmas at home so for family reasons, I'll be spending December on the East Coast; mostly Pennsylvania and Connecticut.
Since NYC is smack dab in the middle, a visit is obligatory. The last time I was in New York was in 2010 (so when I was 20 and not fun) and I suppose I should see what NYC is like as a proper adult. Plus half my Paris friends have since ended up there — so it'll be holiday reunion time!
If time and budget allows, I'd also love to roadtrip through the South to New Orleans. It's one of the only US cities on my bucket list and I'm aching to get my hands on some beignets and étouffées.
Finally, as a huge New Year's lover, I'll finally be able to complete the NYE Bucket List (having already celebrated in Reykjavik and Sydney twice) when we head to Edinburgh for Hogmanay!
The "Want to Go But Don't Know Where It Fits In Yet" List
And the following are places I'd love to get to know better this year, but don't quite know where they fit into the schedule…yet.
Amsterdam — I've only spent four days ever in the Netherlands and would like more stroopwafel, please.
Greece — Like Portugal, I've never been and have always wanted to visit.
Belgium — Because beer.
Copenhagen — I've only spent 12 hours in Copenhagen and would like to see the city when not pulling an outdoor all nighter, in the rain, in winter.
US: Portland, Chicago, Colorado, Florida — Because various friends live there and I love my friends and should probably see them.
Germany — Again, mostly because of friends, but also because I've still never seen Berlin!
Switzerland — Moar friends.
Not-north Italy — I've only ever been to Milan and Venice, and I'd like to eat my way through the countryside and southern Italy. Also, gelato.
January 2016: South America
So I suppose this is sort of a low-key announcement: I've never been to South America, and I want to move there within the next year.
During all of this travel I'll be looking for gigs back in international sports, and if at any point along the way I'm successful, I'll scrap all of the above plans in a heartbeat and immediately fly to wherever I'm needed (South America or elsewhere).
But short of that, if by January 2016 I'm still freelancing on the road, I plan on packing my bags, heading to Brazil and start knocking on doors there.
So that's the plan! Are you anywhere along the way? Want to meet up or have any tips? Leave a comment or drop me a line!
And I'd love it if you followed all my oversharing on social media! See the adventures in real time on Instagram, Facebook, Twitter, and Snapchat (@expatedna).