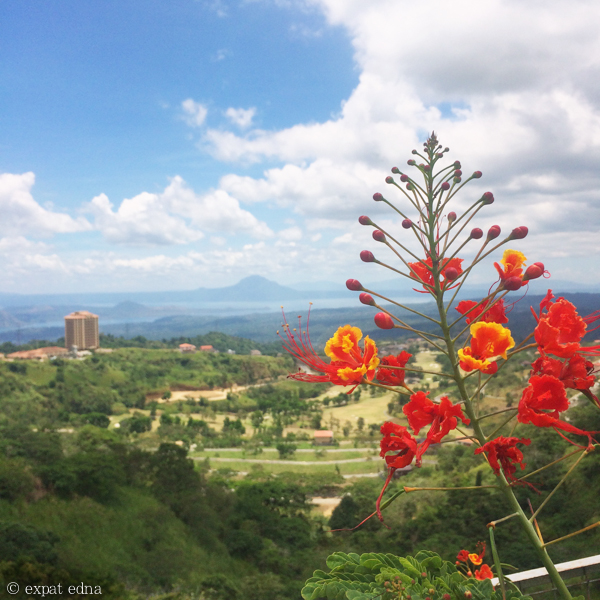 Somewhere in the past few years, the Philippines ended up on my EVENTUALLY list.
You know the one: the list of places you know you'll eventually see, restaurants you'll eventually visit, chores you'll eventually get to — things you put off because hey, they're not going anywhere.
So you never get around to them.
(Cough, Musee Orangerie and Restaurant Chartier. Two years in Paris and I've still never been.)
For far too long, every time I had a free weekend, the Philippines would pop up — only to get pushed aside for another trip to Thailand or Hong Kong or Chengdu. Part of me was waiting until I had more time: I'd heard from multiple friends (especially Steph & Tony) that the Philippines was best done slowly, with a couple weeks, at least, to spare.
But then I received an invitation to a good friend's Filipino wedding. I love weddings. And I finally moved the Philippines from the EVENTUALLY list to the position of country number 25.
My first trip to the Philippines, as seen through Instagram: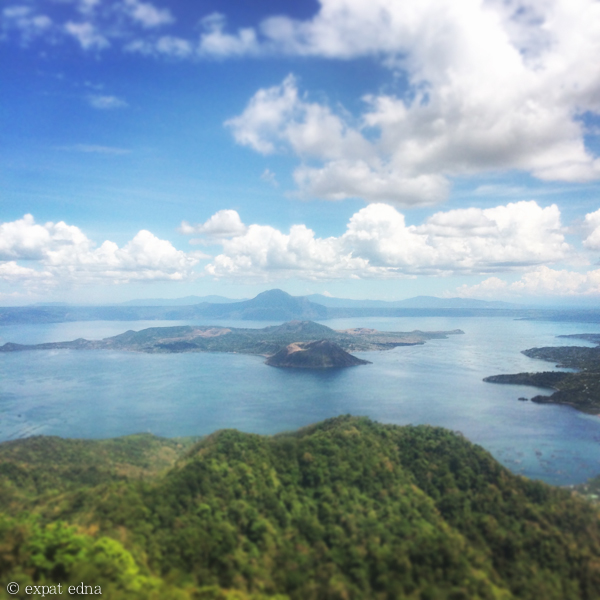 The wedding was held in Tagaytay, about an hour's drive south of chaotic Manila. A common getaway spot among tourists and locals, Joe and I greatly appreciated its cooler weather and stunning landscapes — especially Taal Volcano, the world's smallest active volcano.
Not only that, it's a volcano, located inside a lake, located inside another volcano! The crater of the second, larger volcano is actually where the town of Tagaytay sits. Nature is amazing.
The downfall of popular tourist destinations: high accommodation rates, especally for the obscenely cheap Philippines. It cost about $50/night for our 'airbnb', which turned out to be a slightly run-down hotel, and 1500 pesos ($33) just to get a ride to the pre-wedding BBQ a few miles down the road. Still, at least we had this view.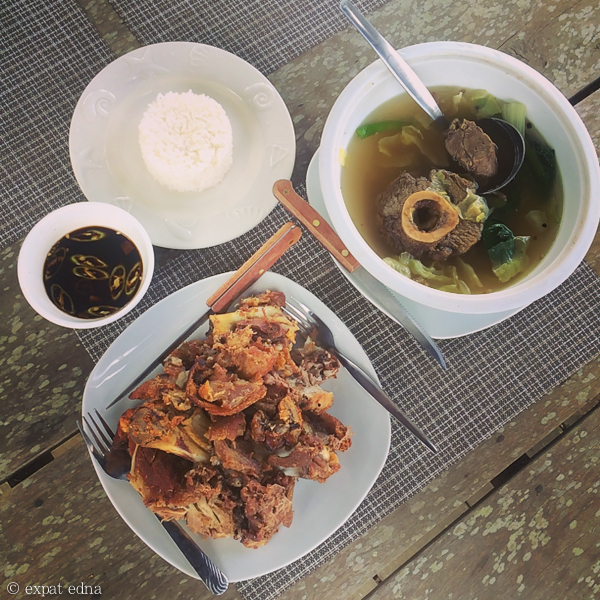 Filipino food gets a bad rap but these local specialties were hearty and filling: crispy pata, or fried pork leg served with a soy-vinegar dip; and bulalo, a savory beef shank stew — perfect for when you've had one too many San Migs at a pre-wedding barbecue….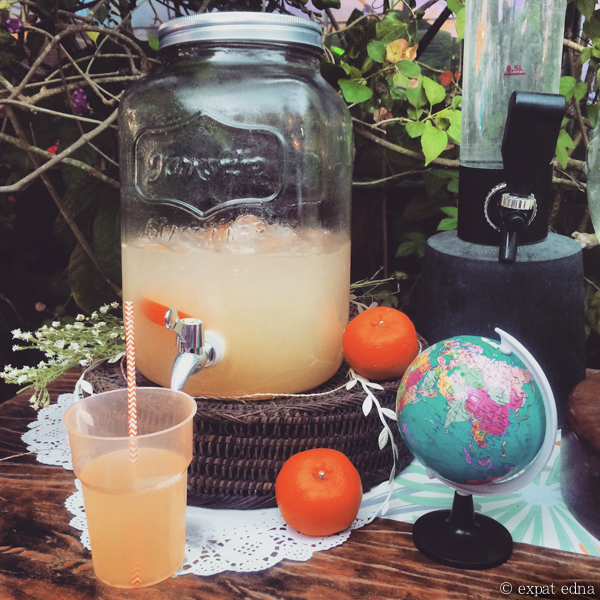 The wedding was, of course, travel themed: the bride lived in the Philippines, United States and Zambia before settling down in Paris. Guests representing six continents had flown into the Philippines for the big event — I've never seen such an international wedding!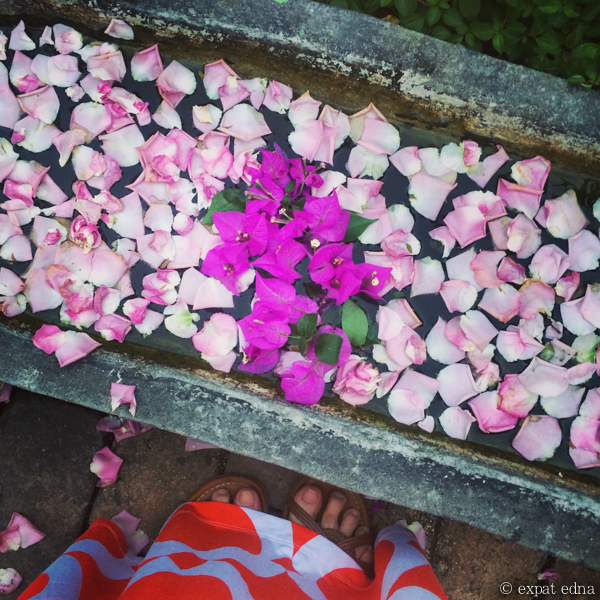 Sonya's Garden was an anthophile's dream, with nooks and crannies and hidden canopies full of colorful flowers at every turn. The wedding venue was so beautiful, I had to make an exception to my generally strict 'I loathe feet and refuse to take photos of them' rule.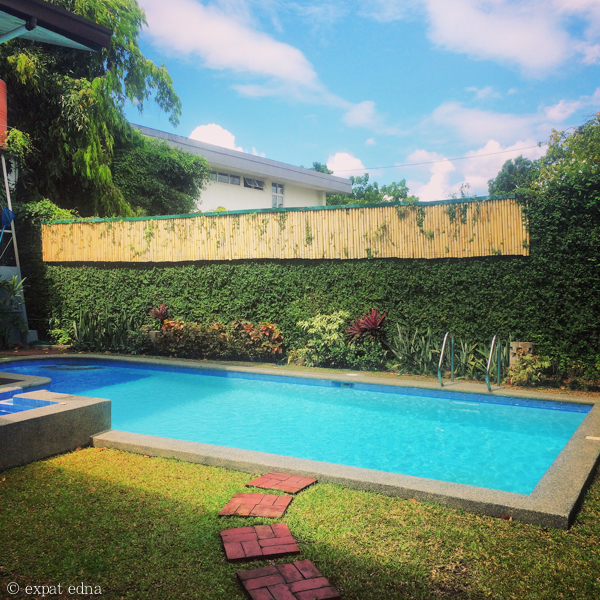 Quick lesson on how to trek from Tagaytay back to Manila when you're unable to hire a car:
Hop into a jeepney to the Sky Ranch (to eat lunch at Mushroom Burger before the journey).
Take a tricycle to the bus station.
Hail down a bus heading to Makati.
Walk until you find a jeepney.
Taxi the rest of the way when you give up on finding a jeepney.
Total cost: around 350 pesos, or less than $8.00 for the both of us! (A car would have cost $50.)
It did take four hours though — so a couple beers and jump in this pool were much needed after the afternoon-long trek.
The sunset in Makati, a suburb of Manila. Joe's here often for business — and looking into the not-so-distant future, I think the Philippines will be seeing more of me, too.
Follow my Instagram adventures at @expatedna. Where's your favorite place to explore in the Philippines?