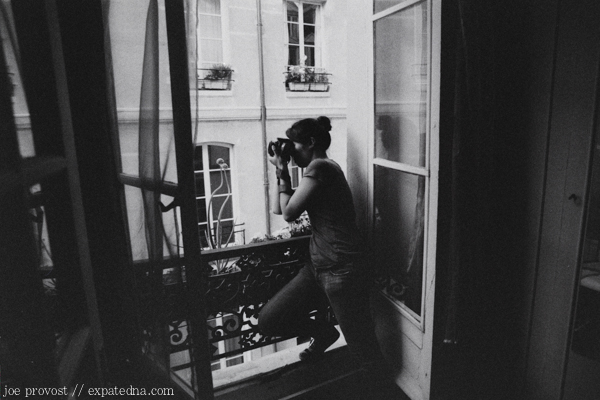 If you haven't noticed, I've been picking up my blogging game lately. I've missed writing as often as I used to, about travel and food and sports journalism and expat life.

But I've learned something difficult over the past year and a half: I am not one of those people who can balance a full-time job with full-time blogging.
Something will always suffer: my blog work, my work work (which I get paid for, so is kind of important), or my social life. Sometimes, you just can't have it all.

So for a long time, I chose my career and a social life over my writing.
In the meantime, I've had blog posts pile up, I've watched my numbers steadily decline, and, to be completely open and honest: I've stood on the sidelines while other bloggers who started later than me, who are younger than me, who have posts just riddled with bad grammar and typos, grow exponentially and leapfrog mine.
To say I'm not envious would sound so wonderful and not at all petty — but it would also be a big fat lie. I am.
I am envious, and I am angry at myself for letting my blog slip just when it was starting to do really well.
The adult in me says it shouldn't matter. Of course it doesn't matter. Who cares if so-and-so has a kajillion instagram followers? Comparison is the thief of joy, right?
But who are we kidding. Sometimes, it does.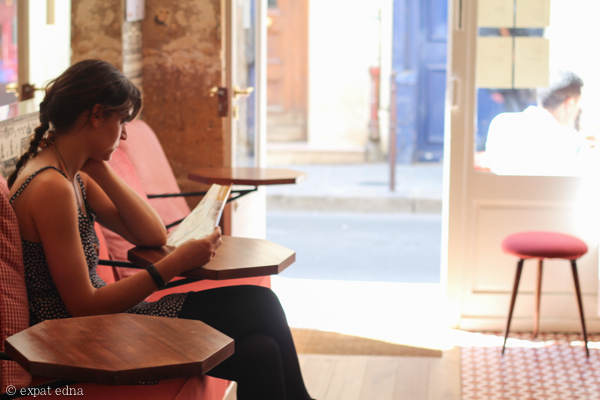 Salt on the wound is the fact that some blog topics or photographs or styles will always prove more popular than others. And as tempted as I am to peek in, venture over to that side for a hot second to see what it'd be like, I have to also stick to my truths:
There are some things I will not blog about, and I would never blog about just to get more readers. I'd rather have a small community of people who truly enjoy my company, than a large one of people who only 'like' me after I've misrepresented myself.
So I'm putting it out here, both to manage my audience's expectations of me and who I am — but also as a manifesto for myself as I begin to blog regularly again, to remember what I am and am not about, and the things I won't do in the name of silly numbers (because really, they are quite silly, aren't they?):
The Things I Won't Blog About
(because they just aren't me and if you're looking for these things, this isn't the blog for you)
Fashion.
Nope. I don't get fashion blogs. I don't get their astronomical popularity (seriously Bloglovin', stop inserting fashion posts into my daily feed) — probably because I don't get fashion. I live in shirts bought from H&M five years ago and wear zero makeup.
You will never find me talking about who I'm wearing or the latest line from Fancy McHouse of FancyPants — and the only time I'll refer to a "Spring/Summer collection" is when I talk about gelato flavors.
Children/Motherhood.
Now this is nothing against mommy bloggers. Everyone has a niche, and I am happy for my friends (both on and offline) who have discovered the joys of motherhood, and who have readers who love to ooh and ahh over the latest photos of their offspring.
But this is a club I will never join. I do not want children. I do not like children. In the famous words of Margaret Cho, I ovulate sand. I lack anything resembling maternal instinct and would rather talk about how Dalian's beer scene has really turned around, have you been?
Lifestyle Blogger Link-up Giveaway Whatevers.
Once in a while I'll stumble across a blog post where at the end, the person announces they've linked up with 38204893205 other lifestyle bloggers for a cash/corporate/goodies giveaway because it's WISHFUL WEDNESDAY or TYRANNOSAURUS THURSDAY or something like that. You know the type of blog I'm talking about.
If that works for you, I'm happy for you and your readers who win free things. (I'm friends with some of you and I do enjoy your posts!) It's simply not my style and you won't see me joining the herd, even if it would get me a few more eyeballs every month.
Know-It-All Judgments.
Longtime readers may notice: I avoid superlatives whenever possible. I never say something is THE BEST EVER. I say it's one of the best macarons I've had — or one of the top cocktail bars in town.
Even if I swear by my opinion — and this happens often, as I'm passionate about a lot of things! — it's still ultimately an opinion, and I try to refrain from making such resounding judgments in print.
Aggressively Motivational Posts. 
Just because I've chosen to build a life abroad, doesn't mean I'm going to shove it down your throats that you should, too. It is something I strongly believe in, and will try to show you via my experiences how beneficial it can be — but I refuse to be one of those bloggers aggressively telling you that life is a waste if you don't travel and live abroad and LOOK HOW WRONG YOU ARE.
Because taste, travel, choices: everything in life is subjective. My tastes won't match yours, so I simply try to give informed suggestions based on my experience — and let you take it from there.

Clickbait Listicles.
I loathe clickbait listicle headlines that lead to a bland, mediocre post clearly written for SEO. (Although I have to admit, the 'Top 10 Worst UN Decisions of 2014' was a unique one, Buzzfeed.) If you ever see a headline like that on here, either assume I reeeeeeally believe in it, or I've been abducted by marketing aliens.
Recipes.
Now, I'd actually like to share my recipes: I make a mean crêpe these days, and food blogs are prettttty. But there's a reason why I write about food I've paid other people to cook for me. If I started shooting recipes I can only imagine how quickly my camera would be covered in flour and oil, and seeing as I keep breaking lenses, I really don't need to tempt fate on this one.
Rant over — I'll be back to writing about travel and food tomorrow. But I'd love to hear your comments: Have you ever felt the same? Do you disagree and actually love clickbait listicles? Any feedback for me as I return to blogging regularly? Bloggers, where are your limits?