April was yet another solid month in Shanghai: the arrival of spring, coupled with two trips, one concert, and having the coolest honor bestowed upon me by a bartender yet found me in a pretty happy place. Read on!
For previous monthly recaps, check 'em out here.
Jason Mraz: Kicking off the month was this guy: after 11 years of travel memories tied to Jason Mraz songs, I finally got to see him perform live in person! The evening also included a music video from his performances in Antarctica, complete with many gratituitous penguin shots (PENGUINS!) — it was the best 2.5 hours I could have imagined.
And I discovered a new favorite Mraz song from this concert:
Let's hit the road and throw out the map
Wherever we go, we won't look back
Cause we're going places and we're going there fast
And let's move to Paris and get ourselves a loft
Let's live in squalor, and spend all cost
Let's throw caution to the wind and start over again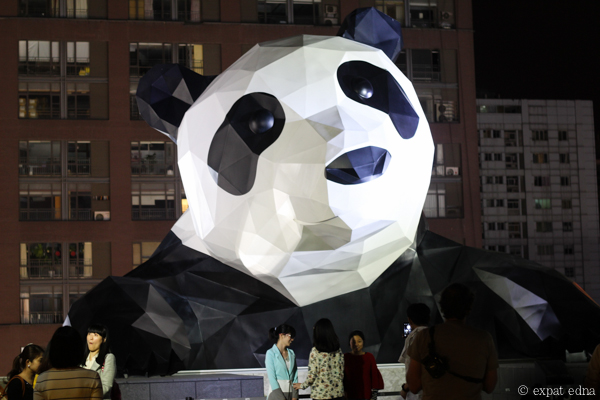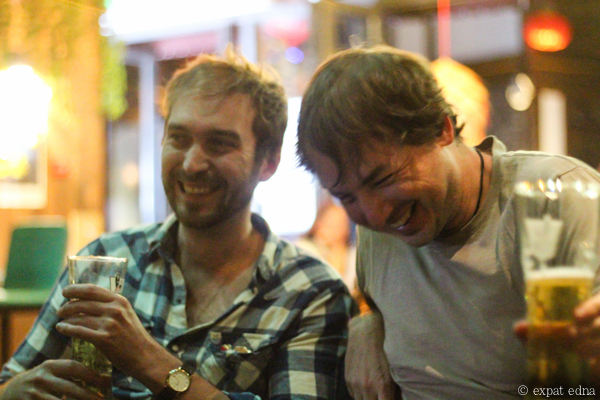 Three-day weekend in Chengdu (again!): Yet another public holiday in China! The first weekend of April is Tomb Sweeping Festival, so I went back to Chengdu — this time with Joe in tow. I finally got to introduce him to my Aussie best friend Feakes! and we ate so much spicy food my stomach was off for days. Worth it.
Look who's on the menu! Union is one of the best bars in Shanghai, run by one of the best bartenders in Shanghai (don't believe me? check out #2 on this list by Travel + Leisure).
Guess who popped up on Yao's new Spring 2015 menu? That's right. These nerds. #AchievementUnlocked.
(For reference: Joe and Yao bonded over Yellow Chartreuse on our very first visit to the bar; I love Cynar and have been bugging him to get it for months. So he finally found a Cynar supplier, combined it with Chartreuse, and voilà: the Edna and Joe!)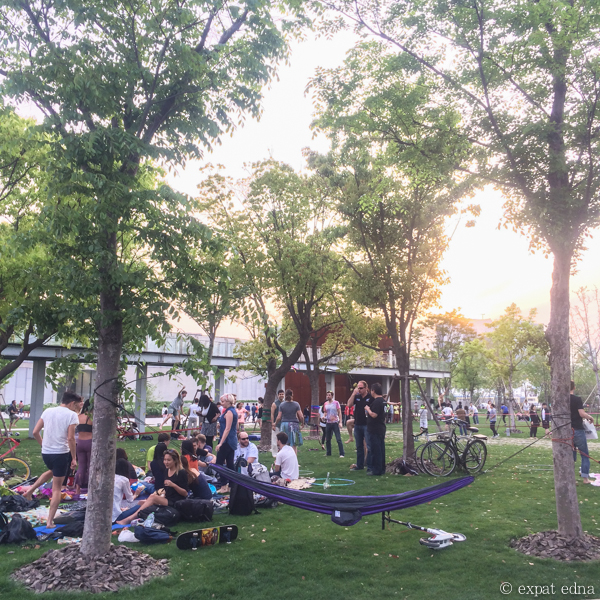 Spring in Shanghai: It's about time.
There is a small window of time in spring and fall where Shanghai isn't brutally cold or murderously hot, and this is it, right now, and it is wonderful.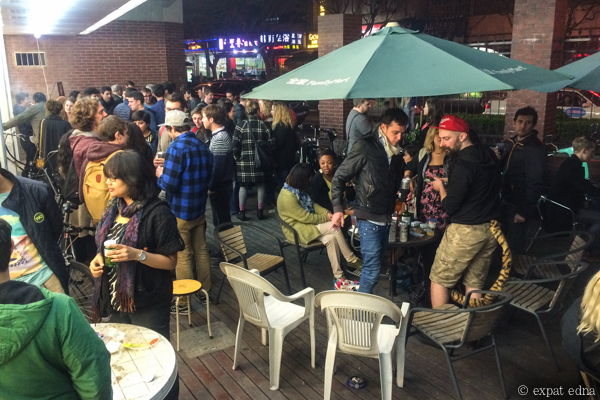 Popup Patio Party: One thing I've always loved about living in Asia is the high level of randomness and spontaneity of the nights out. You never know where you'll find yourself.
Case in point: Patio Party at Family Mart (a convenience store!), complete with a pop-up burger stand hosted by the guys behind BYFO Hot Sauce. A hodgepodge of various friend groups took over the whole patio for hours: drinking cheap beer, eating burgers, blasting music from a portable speaker, and kicking a shuttlecock around — all while chilling at a convenience store.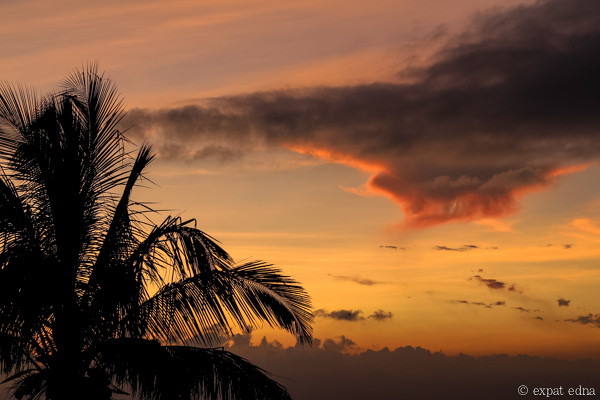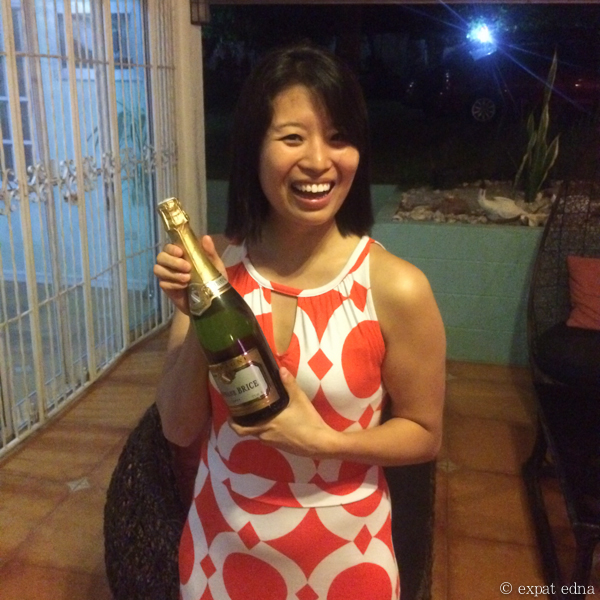 Wedding in the Philippines: Two of our good friends from Paris (and Madrid) got married in Tagaytay, which I loved because:
a. Weddings! I love weddings!
b. I finally made it to the Philippines! (my best friend Sigma is half Filipino and she's been trying to get me out for years)
c. Just under the buzzer, I've managed to hit 25 countries by 25!
d. I won a bottle of champagne by snapping the wedding's best Instagram photo! (sign of the times when weddings have live social media contests…)
One year in Shanghai: April 22 marked exactly one year since I moved back to Shanghai to start a corporate job. Wow! Wow? To represent my conflicted feelings on this, please see above puppy.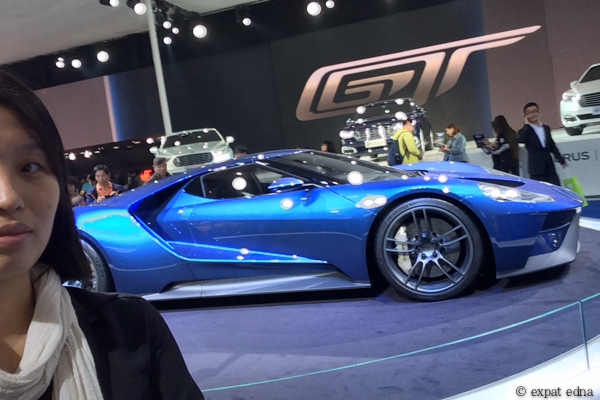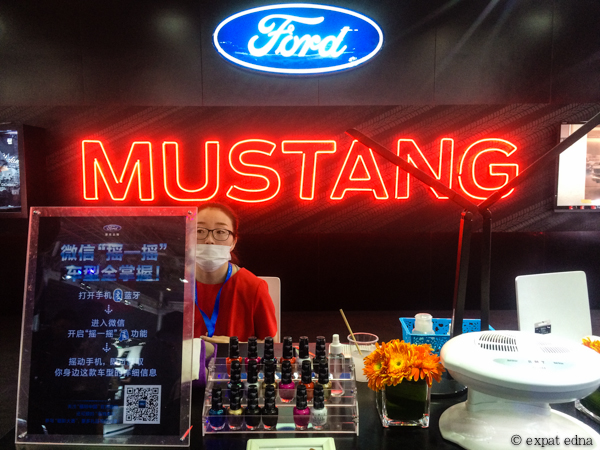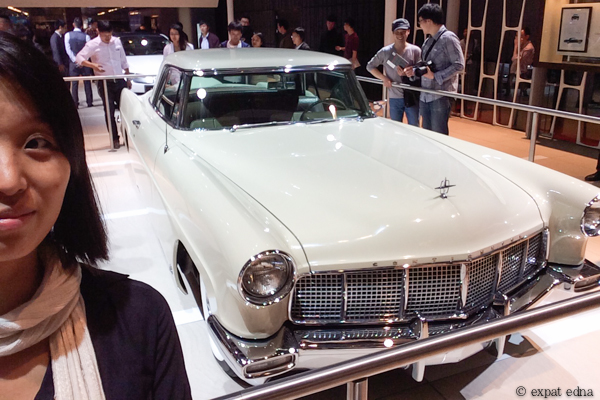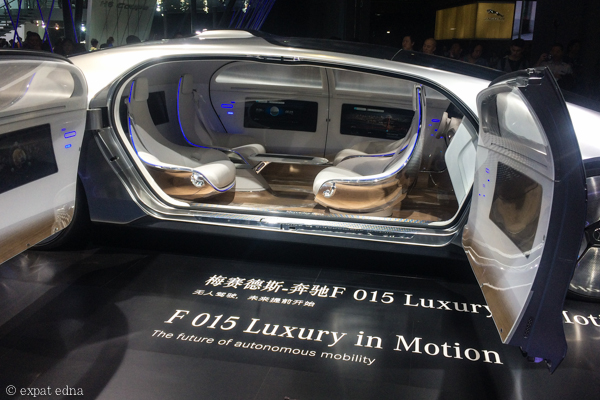 Auto Shanghai 2015: It's auto show season…woohoo? As this year's China show was held in Shanghai, and I work in comms for a famous car company, we got to ditch the office for an afternoon to check out the massive, massive exposition — seriously, I clocked about 20,000 steps that day getting lost in all the different pavilions. I'm not a car person, but there were some impressively cool technologies on display (plus I helped draft the press releases going into the show, so I really wanted to check out this new performance line-up I kept writing about!).
In order: the new Ford GT(!!!), the Mustang nail salon, a sweet old-school Lincoln Continental — and some ridiculous Jetsonmobile contraption by those guys at Mercedes.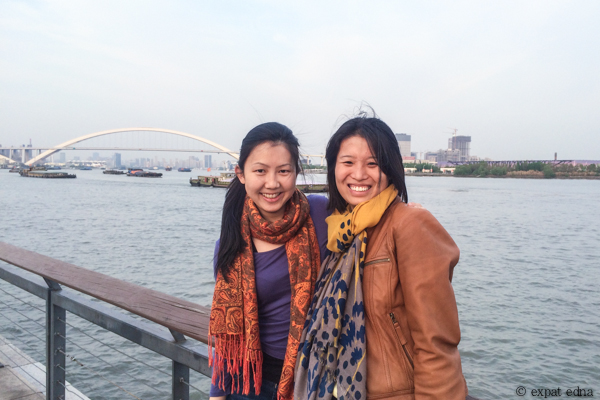 LYLAS: One of my best friends, Helin — we've known each other for 15 years! — finally came to visit me overseas! As much as I love all my friends, there's a special comfort in being able to relapse into youth, laugh at middle and high school, and reminisce about the quirks and charms of growing up in suburban York, Pennsylvania. We need to do this more often. (ps: who gets the yearbook reference?)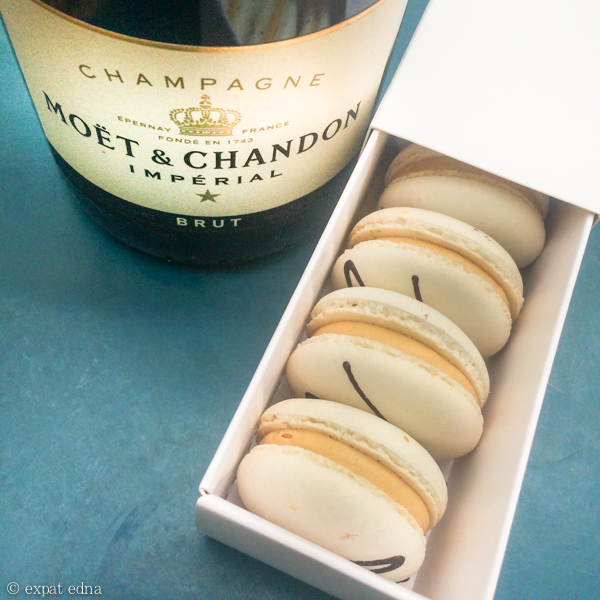 Macarons & Champagne: Shanghai à la Paris — regardless of where you are, this is how to celebrate good news (to be announced in a couple weeks!).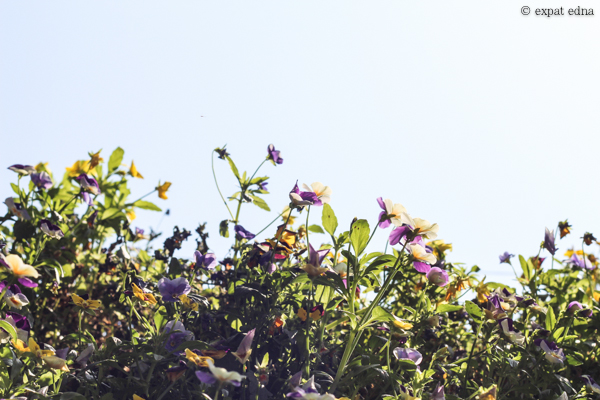 Instagram & Snapchat: Two social media updates to note:
I've changed my Instagram handle
…and I've caved and joined Snapchat. (surprisingly, it's not terrible: I'm finding it fun for following travel adventures in real time!)
You can now find me on both as @expatedna.

Up in May: I'm turning 26 and spending a week in JAPAN! First-timer Tokyo tips welcome!