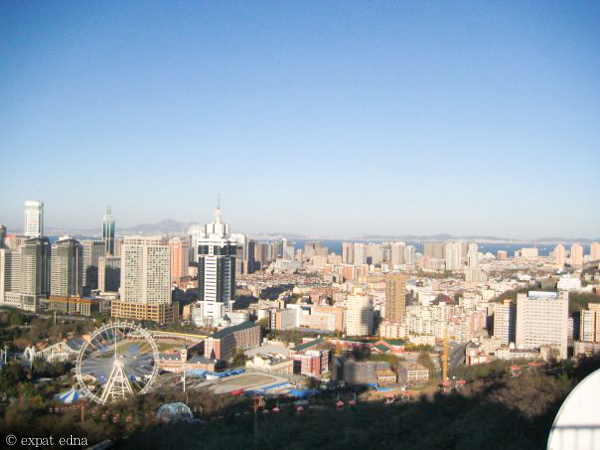 I first moved abroad in early 2008. I was 18 years old, a sophomore in college. The plan was only to stay for four months and study Chinese, then return to my 'normal' life at home.
I ended up staying a year — and after that, a 'normal' life was the last thing I wanted.
Dalian changed everything. I was never the same after living there. Dalian inspired me to become a permanent expat; made me realize my true passion and career path was in communications (not the political science degree I was pursuing).
My year in this city took everything I knew, turned it on its head, shook it a few times, and spat me out a totally new person. I arrived an awkward, painfully shy ugly duckling; I left the most confident swan you've ever seen.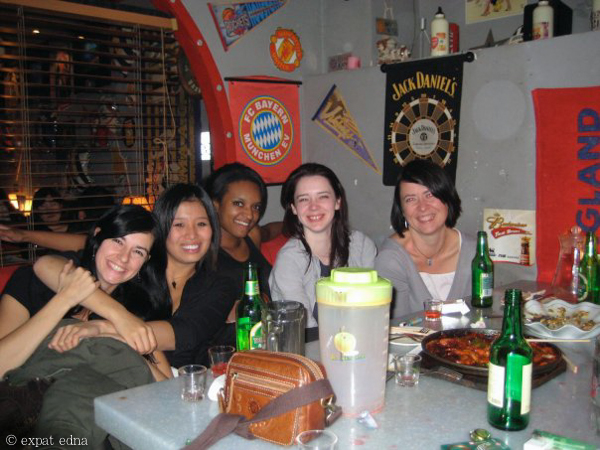 If I hadn't gone to Dalian I might still be in Pennsylvania, married with the white picket fence and a second kid on the way — as so many of my high school/college classmates now are! — because that's just what you do. (And if that's what you truly desire, then I'm happy for you! But I can't see myself in that life.)
Instead I've spent my early 20s traveling around the world, working with the Olympics, living in Paris (…and Italy, Singapore, and Shanghai).
I owe it all to Dalian.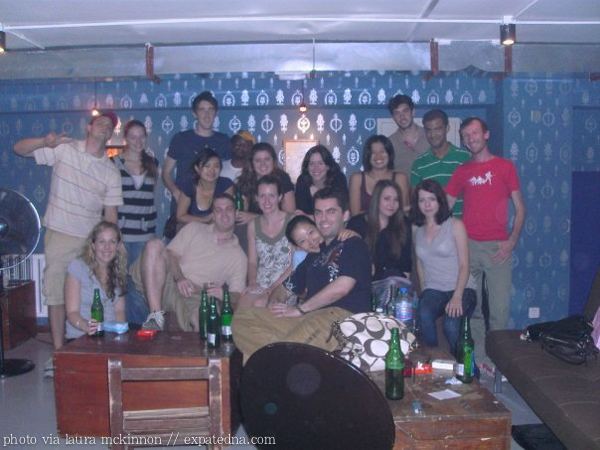 Which is why I never wanted to go back.

For a place that gave me so many happy memories, I swore up and down I'd never return to Dalian.
Yet this weekend, seven years after I lived there, I'm returning to the beginning. Dalian is the heart of my origin story, and after almost two years together, Joe naturally wanted to see the seaside city in northeastern China that influenced me so much.
It's precisely because of all those memories that I didn't want to return: every girls' night, teppanyaki dinner, Gaelic football training, and KTV session reminded me of a time and place that doesn't exist anymore (literally: I've heard from friends that half our old haunts have closed down).
I read a piece once that really resonated with me about Chasing Ghosts. I was going one step further: I didn't even want to attempt to chase the ghosts; I wanted to avoid them.
Part of me didn't want to see what had become of Dalian — China changes so much in six months, what would the city be like after six years? The other part didn't want to face reality: I was happy to leave the city as it was in my 18-year-old memory; a year frozen in time.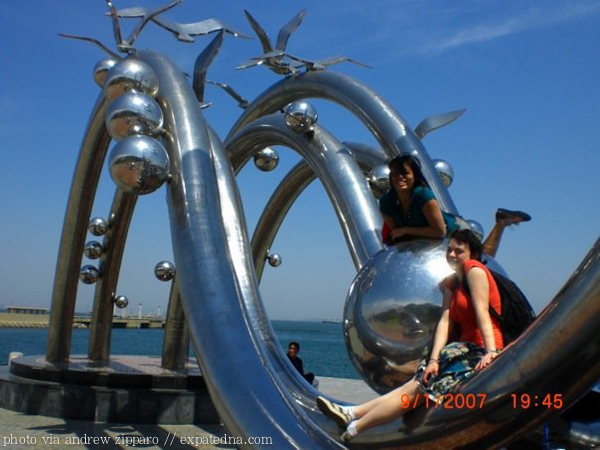 And some of it really is frozen in memory: 2008 was a low-tech time.
When I moved to Dalian the first iPhone had just come out; Facebook had only recently opened to non-university students — and it wasn't blocked yet (those were the real good ol' days in China). Twitter was used by about ten people and the few of us who did own digital cameras, only had dinky point-and-shoots.
We weren't buried in technology, we lived in the present. My Dalian year represented life in a time when society wasn't yet soaked in technology, when we weren't bombarded with "follow our bar/restaurant/band on social media!" links  and WeChat QR codes everywhere.
Nights out actually meant face time with your friends and zero people buried in their phone — and weren't dampened by someone's device running out of battery and needing to find a bar with a charger.
If you got lost, you couldn't use Google Maps, you had to actually develop a sense of direction or have a fun, lost adventure.
I am so grateful I spent my year abroad in such a time. We actually lived for ourselves instead of likes on Instagram.
***
It's not that I'm adverse to change: change is good, progress is good, and I'm happy the people of Dalian finally have a metro line.
I avoided Dalian because I didn't want to be that grumpy grandparent who laments how things were better in the old days. I'd rather be the content grandma in a rocking chair, whispering about that wonderful year she spent on the beach in the 1950s, blissfully ignorant of how the beach is now actually a casino parking lot.
Why face the wrinkles of the present when you can remember the beauty of the past?
In my head, Dalian remains a golden time. It wasn't all perfect of course, there were bad moments too — when I messed up, I messed up big time — but all of it melded with the positive and ultimately, it's a 'golden age' of my youth.
It's not that I want to go back to being 18 — it was still a tumultuous age and my early 20s turned out to be even better — but it was comforting to imagine that somewhere in northern China, there was a time caspule of a city in memory, where the ghost of a newly-confident, newly-changed 18-year old Edna lives.
The ghost of that 18-year old self wants to stay there, and going back at 25 feels somewhat like time travel, confronting an era better left alone. It forces me to accept the reality that the city has changed; that the place I loved so much no longer exists, except in memory and a hard drive full of low-res photos.
I think I'd rather leave the ghosts where they are.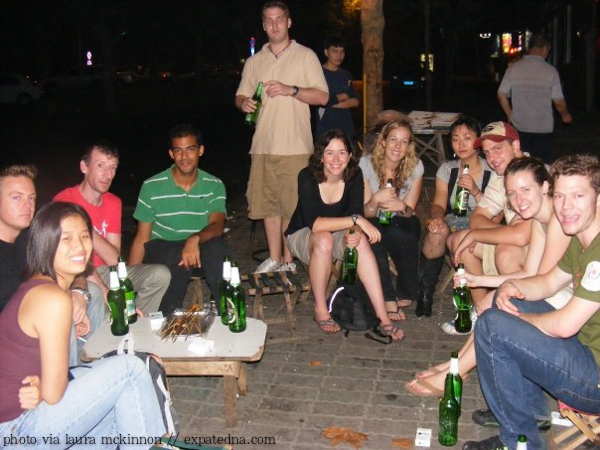 Does anyone else feel this way about a city? Do you have a Dalian of your own?