In this series, I round up the five best things I ate in a particular city or country. Read more food posts here.
I did things a little differently when planning Melbourne and Sydney — namely, in that I didn't. For once, I hardly did any research into the food scenes, and Joe and I instead relied on last-minute recommendations from friends, foursquare, and random walk-bys. We didn't do too badly:
Movida Next Door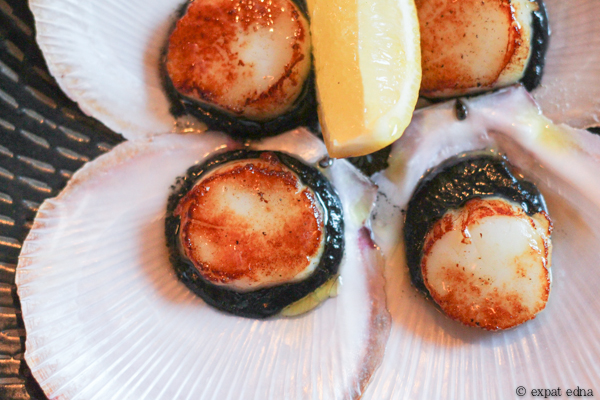 Movida Next Door racked up the most recs from friends, so we popped in one evening after a full day of wine touring. While the original Movida, next door, was busy and booked, at Next Door we were welcomed by a friendly Scottish server, who warmly invited us to have a drink while we waited for a table to open (as there's a no-booking policy for dinner — really, the whole setup was very reminiscent of Frenchie vs Frenchie Bar à Vins in Paris).
Between the superb staff, light and lovely ambience in the casual bar, and delicious small sharing plates that made me feel like I was back gorging on tapas in Madrid, MND was definitely a Melbourne highlight for me.
Quarrymans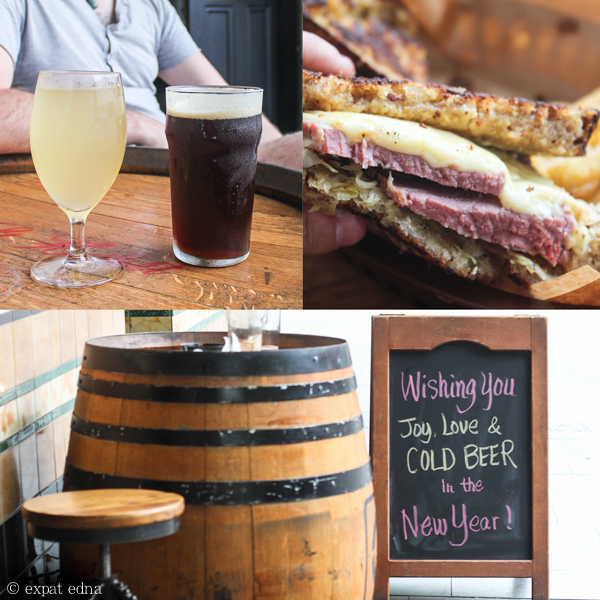 Loved this totally unexpected find! We stumbled across Quarrymans after leaving the fish market just a couple blocks away, thinking we'd stop into this hotel on the corner for a quick pint — and instead found ourselves in a bar with an amazing 24 Australian craft beers on tap. Totally spoilt for choice, we ended up staying to try a few options (porters and ginger beer: so tasty) as well as snacking on a terrific reuben and fries. Definitely a place I'd return to often if I lived in Sydney.
Bondi Hardware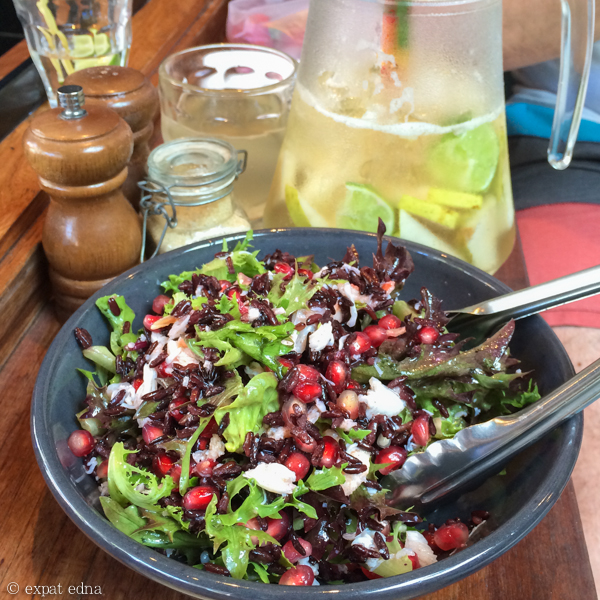 Another casual, airy, sharing plates kinda place, Bondi Hardware quickly became one of our favorite places in Bondi — we ended up here two or three times during our short stay in town, always nabbing the window seats that opened onto the street for perfect people watching. The Bloody Marys and white wine sangria were beauties, and the Alaskan crab pomegranate seed salad (pictured above) totally blew my mind. Crab and pomegranates! Who would've thought?
Sydney Fish Market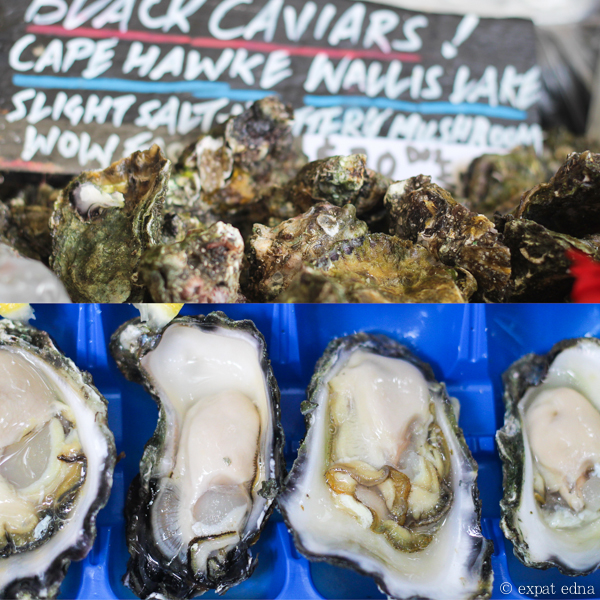 We managed to leave our cozy beach apartment in Bondi for one day, when we headed to Sydney to embark on an oyster crawl. We tried three or four places, but overall the winner was the first, cheapest, and most casual venue we tried: the Sydney Fish Market. I never knew an oyster could be so creamy until I tried the Black Caviar variety from a stand just adjacent to the entrance, and eating them from a plastic tray while sitting in the grass was a better memory than any of the other frou frou oyster bars.
1000 £ Bend // Bulletin Place
And tied on the drinks front: a cafe in Melbourne and cocktail bar in Sydney.
1000 £ Bend: I'd heard so much about the coffee scene in Melbourne (I mean really, an absurd amount) that by the time I got there I was pretty hyped up — only to find every. single. place. closed for a couple weeks due to the holidays. Luckily 1000 £ Bend was open, and the coffee was pretty darn good — as were the spicy hot chocolate and breakfast bagel sandwich, all in a relaxed spacious hipster-gallery-renovated-factory vibe.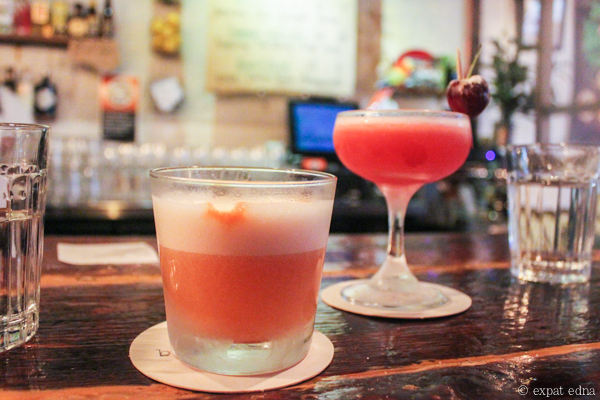 And finally, Bulletin Place, which was a recommendation from our favorite bartender in Shanghai (and when a good bartender tells you his favorite place, you go). Their small drinks menu — written in marker on a roll of butcher's paper at the start of every evening —  is based on fresh market ingredients and whatever's in season, so it changes quite often. If you don't want one of their original concoctions, the bartenders also really know their stuff and can whip you up a drink to satisfy any craving. Last year they were named in the top 20 of the World's Best Bars and best cocktail bar in Sydney, so if you appreciate quality cocktails, go here.