A couple noteworthy events happened in December that I feel the month still warrants a recap post. But as everyone's moving onto 2015, I'll keep this as short and sweet as I can (short being 1000 words — that's progress, right?).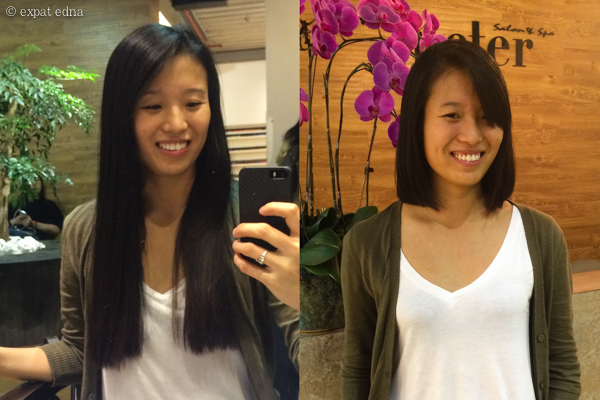 Haircut! I first donated my hair in 2008, and after six years of growing it out I decided it was time to do it again. I chopped off ten inches and once more donated it in memory of my grandmother, who passed away Christmas 2007.
It's kind of ridiculous how much identity can be tied up in hair, but I'd felt the need for a shake-up and my long locks had become too attached to my early 20s. I'm digging the new look: I feel lighter, re-energized, and ready to tackle some new chapters.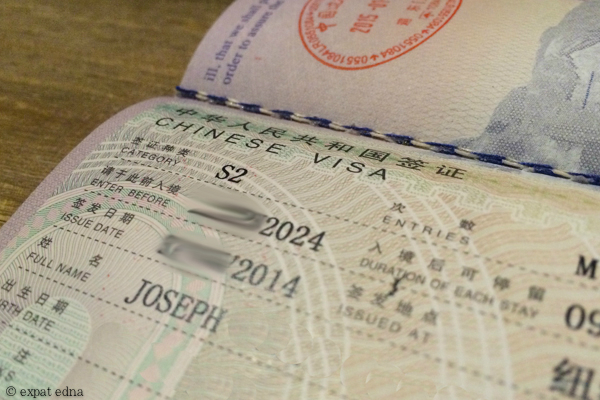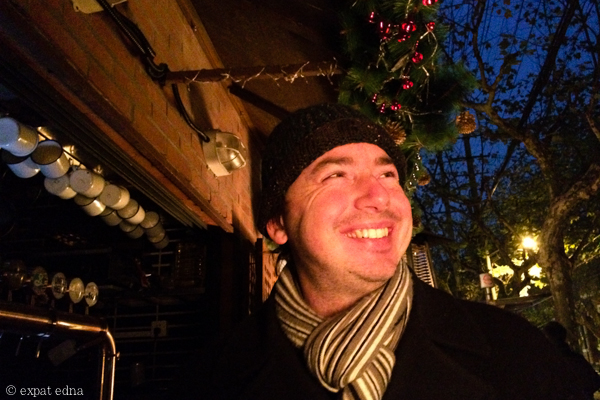 And just a couple weeks after the big US-China announcement, this guy went and got one of the first TEN-year Chinese visas. As any American who's had to go through that expensive, frustrating visa process can imagine — it is a beautiful, beautiful piece of paper.
Which also means after many expensive, frustrating months of long distance, Joe is finally living in Shanghai! and we are finally very short distance.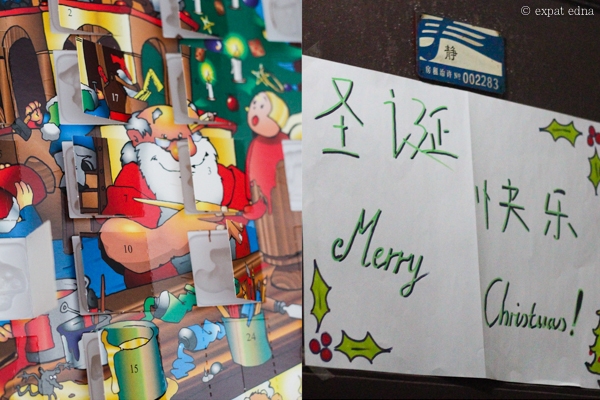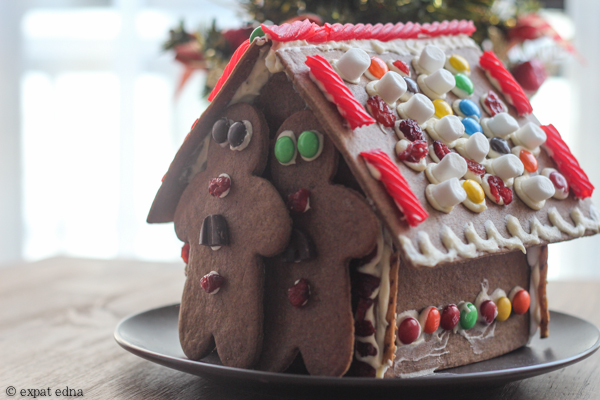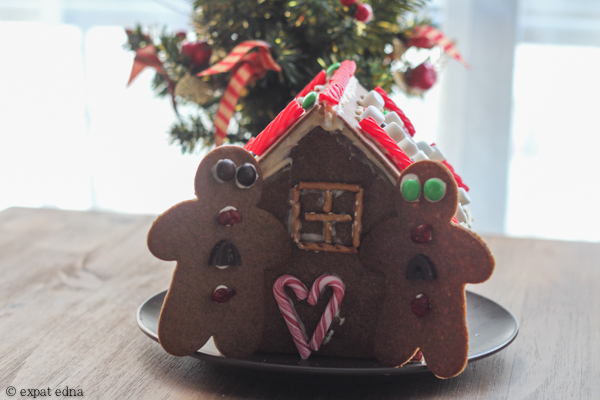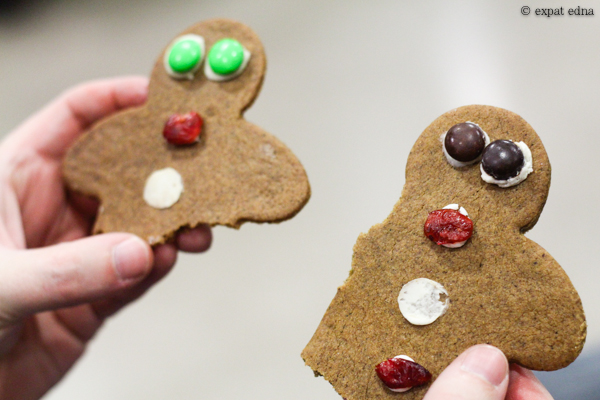 The Adventures of Jo and Joe: After five months of living alone, in December the contents of my apartment have increased threefold and I now live with two Joes — and the apartment finally feels like home.
English roomie Jo is pretty much the best flatmate in Shanghai, always coming home with crumpets, advent calendars, and random small gifts; once, after a stressful day at work, she greeted me at the door with a bottle of red wine and our favorite Christmas music blasting. Plus she decorated the whole apartment in true makeshift expat style (paper garlands, homemade snowflakes, the works). Total gem.
Meanwhile Joe and I decorated a gingerbread house, a first for both of us — and for me, probably the last time I'll get the matching gingerbread men. I got far too attached to Harold and Minerva and eating them became a somewhat traumatic event. Never again.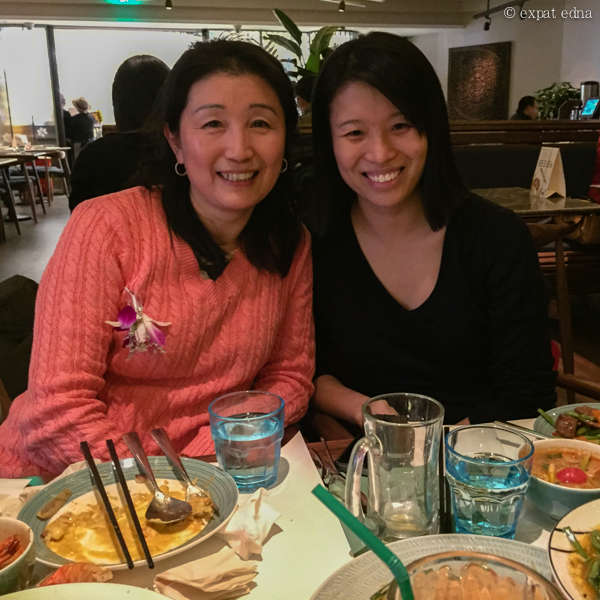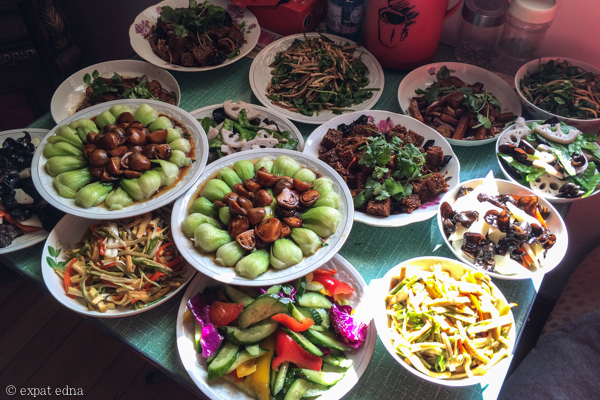 Family: My mom came to Shanghai for three weeks in December. It was actually her trip home — I had to pencil in my time, she was so busy catching up with her friends and family — but it meant a month full of Chinese-style (read: gluttonous) family eating. I thought living away from the US meant I'd avoid the December holiday eating binge, but nooooo — I still got my fill of feasts, family reunions, meeting long-lost relatives, and encounters with duck tongue and vegetables I'd never seen or heard of before.
There was one day I went from homecooked Chinese lunch to homecooked Australian steak brunch to Shanghainese dinner for a total of seven straight hours of eating. I won't be hungry again till February.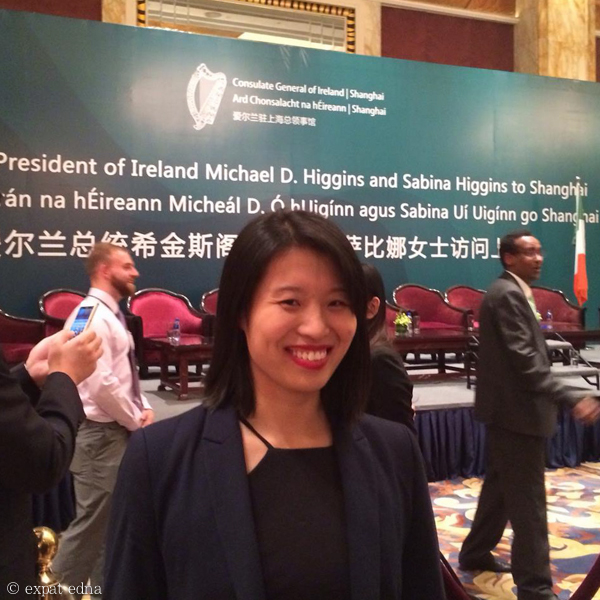 In December I also met the Irish president for the second time, thanks to my involvement with the Shanghai Gaelic football club — the first being in Paris the year before. I'm two for two, let's guess if I can go for a third year in a row (and in which country next)….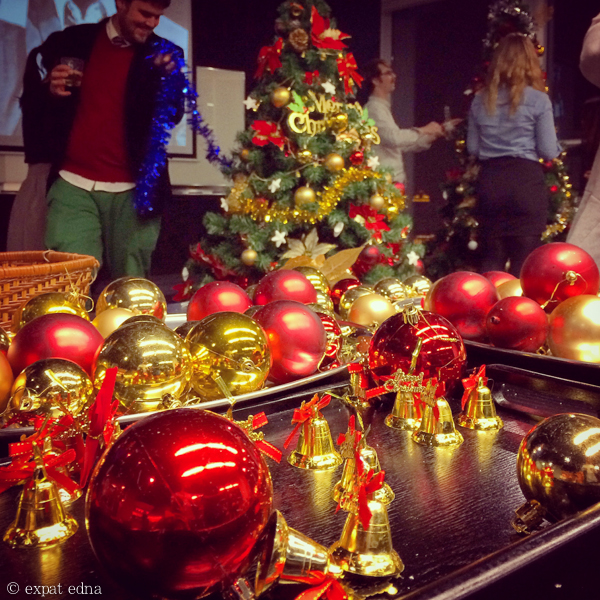 While you certainly don't get the overloaded holiday spirit in China like you do back home, this December still saw a festive tree decorating party in the office, a four-hour Christmas lunch and Secret Santa with clients, plus the good ol' office Christmas party — all things I'd only ever seen made fun of in sitcoms before I started my first-ever corporate job. They're quite fun, in reality.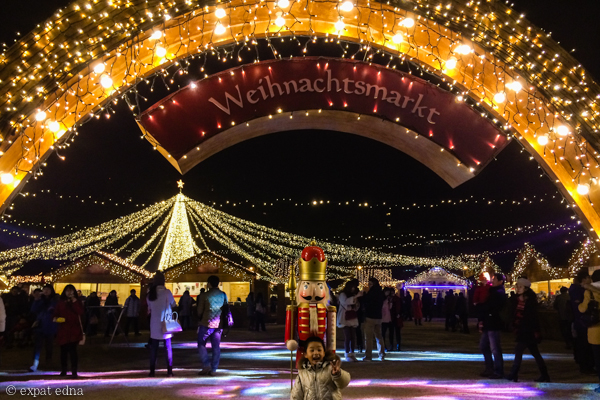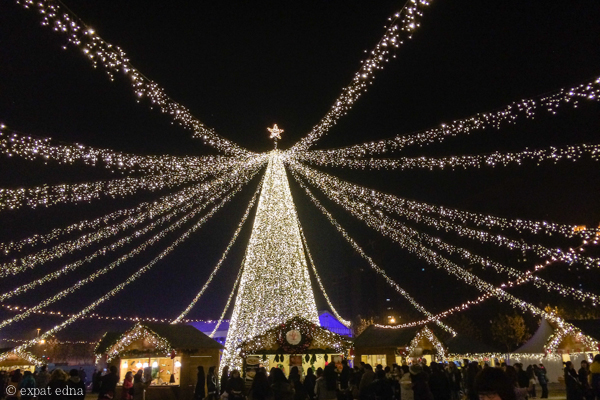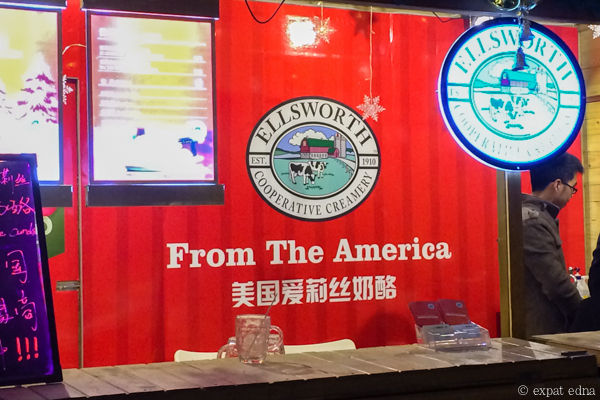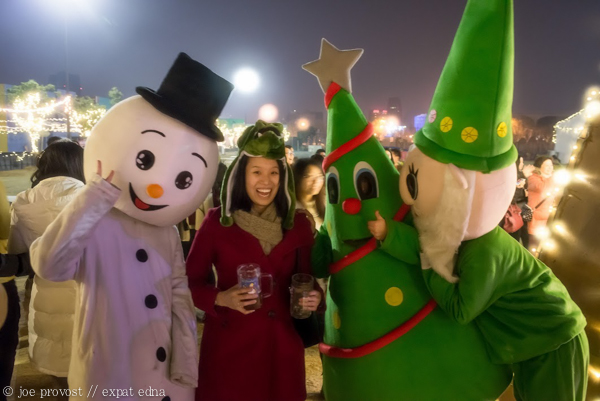 That said, not much could beat the Shanghai German Christmas Market, which was equal parts European cozy and Chinese kitschy and so totally kooky. That elf there wasn't even meant to be in the original photo. Sneaky elf came outta nowhere.
(For future reference, I'd definitely recommend going during the week — it would've been a disappointment to spend valuable weekend time there, but after work on a Tuesday evening is half the price and just the best.
…plus, if you're there the last couple days of the market, some stalls will just give you free stuff to clear their beer mug and alligator hat stock.)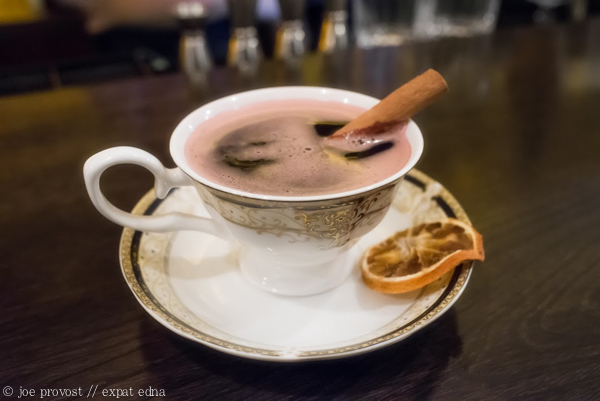 In super exciting times: we finally found a bar to call our own! After months of searching and crawling through the city's cocktail bars, we finally have a place that reminds us of our favorite bar in Paris: one that knows how to use Averna, appreciates cocktail nerds (and lets you sample the last of their Chartreuse elixir on your first visit), and has a head bartender who remembers the regulars and will shoot Fernet with you at any given time. That's our kind of place, and it's long overdue.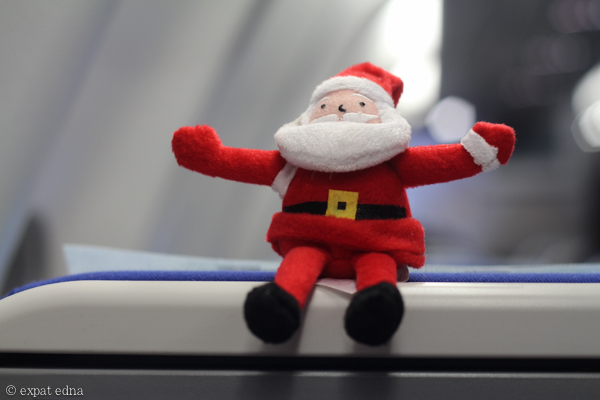 I worked all the way up to Christmas Eve — when those of us left in the office celebrated by gathering in the kitchen to make homemade eggnog with Old Tom Gin (a bottle rarely seen in Shanghai) — then booked it to the airport for a midnight flight to Melbourne.
Sidenote: China Eastern has totally stepped up their game. That 11-hour flight beat any one I've ever taken with an American carrier; I even managed to sleep for eight hours straight. Domestic flights, I'm still not so sure, but if you have an international flight option with China Eastern, I wouldn't knock it.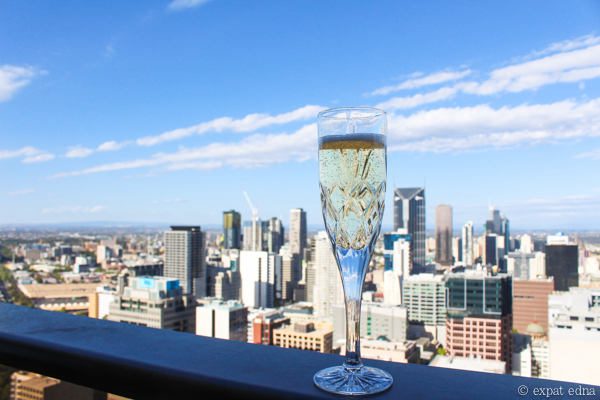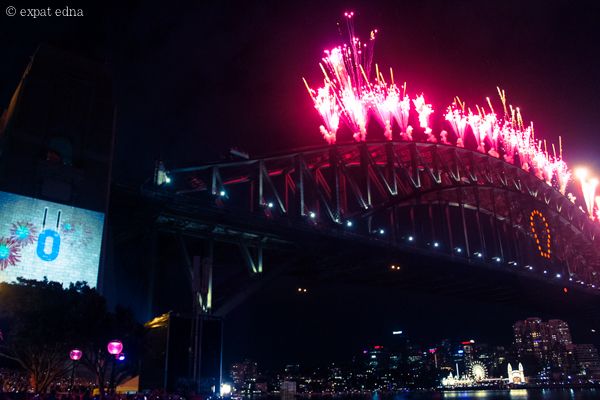 Closing out the year was a ten-day trip to Australia, with five days each in Melbourne and Sydney. Melbourne was the action-packed half, where we went on a balloon ride, took a wine tour, saw penguins in the wild, attended the outdoor cinema, and spent the rest of the time chatting and drinking wine on the balcony of our beautiful 45th floor apartment overlooking the city.
Sydney was the opposite: we tried to do very little except walk around Bondi (where were staying) and be beach town bums; fill ourselves with oysters and avocados; and celebrate my favorite holiday, New Year's Eve, at an unforgettable private party next to the Harbour Bridge.
So that was December: one of the better months of 2014, with some positive momentum to kick start the new year. How was yours — or, how is your 2015 going so far?