My monthly wrap-ups are for me to share more of my daily goings-on; the little things that make up my life abroad. For previous months, see here. 
While putting this month's photos together, I realized: it's been an incredibly food-heavy month. Possible side effect of Thanksgiving lead-up — or more a sign that I'm too old to care about 'the scene' anymore and only leave the house these days when there's something to be eaten or drank?
The latter. Very much the latter.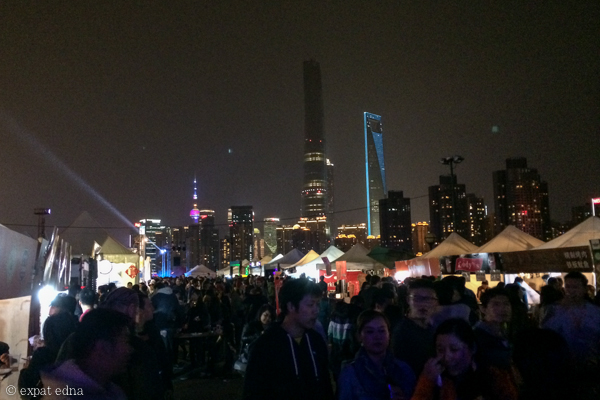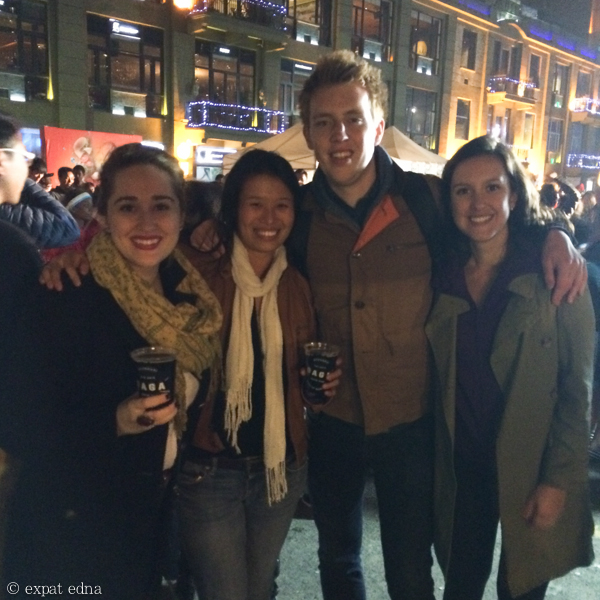 Kicking things off straight after Halloween was the fourth annual Shanghai International Beer Festival. Held right along the waterfront, there was a surprisingly fantastic selection of beer and food (including some not-terrible Chinese homebrews), the Latin tents threw together a dance party that made me feel like I was back in Madrid, the so-atrociously-bad-he-was-good DJ kept me in stitches half the night, and I found La Guillotine for the first time since leaving Europe. Best way to start a month.
I also started hosting regular potluck brunches every weekend, partly because my huge apartment was feeling lonely and this extrovert needed company, but also because I have a proper kitchen for the first time as an adult and hadn't been using it at all except as a place to store yogurt and beer.
I'd even mastered Ann's ridiculously simple crêpe recipe (*I also tried my hand at salted caramel, but burned said hand, and will not be attempting again in the near future) and have been making (and obviously eating) sweet and savory crêpes nonstop since, breakfast lunch and dinner.
Without a doubt I am absolutely not a cook — but this is when I learned: people, making good food is NOT that hard. Seriously. If I can make crêpes — me, whose cooking skills regularly risk burning the apartment to charred pieces on the ground with a hint of salted caramel — anyone can do it.
Relatedly, I'd also started hosting the brunches to help a friend test her company's cooking app during a three-week 'test kitchen'. It was pretty darn successful (again: I COOK NOW) and in mid-November there was a fun, very filling wrap party, complete with foodstuffs from various Shanghai expat entrepreneurs: homemade hummus, British cakes, Belgian waffles, banana bread, almond butter…
See, when I lived in Shanghai five years ago, you couldn't even buy limes. LIMES. This city has changed so fast it's unreal.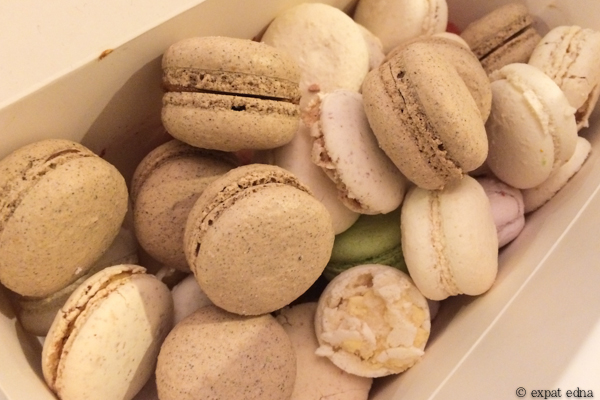 Potluck brunch clothing swap: Now this is an event I would have gone to anyway, but the draw of more food cinched the deal. While there — vainly attempting to not bring home more clothes than I'd brought (a failed mission in the end) — I discovered the best macarons I have tasted this side of Paris, with the eyebrow-raising flavor combinations to match (spinach and wheatgrass? espresso and fairy dust? I ate about twenty of those).
Funny story: I told a Chinese colleague I was going to a clothes swap and she asked what that meant, so I explained the concept of going to a party with clothes you no longer wear, and swapping them with strangers as a budget- and eco-friendly way to 'refresh' the wardrobe (with whatever was left over being donated to charity).
She thought about it for a second, then politely remarked, "That sounds very American."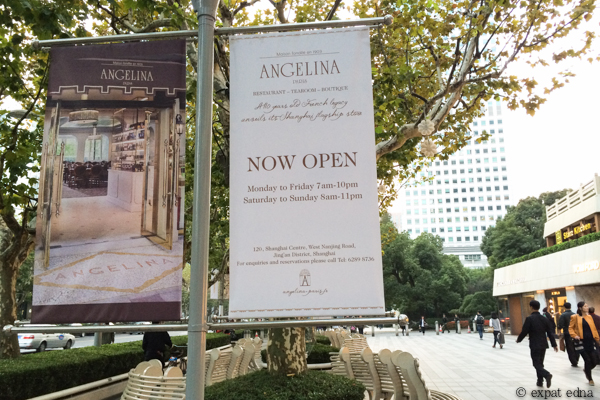 In other food news, I was walking down West Nanjing Road when I noticed Angelina's has opened up a branch in Shanghai — again, not really surprising because what chain doesn't have a Shanghai location by now — so you can get your hot chocolate coma on this side of the world now too.
And finally, my old friend Jenny'd been telling me for ages about the restaurant she's opening next spring, Baoism. After many months of bad timing, I finally got to one of her pop-ups to sample the baos and White Rabbit soft serve, and man it's going to be good. If you're in the city between now and March look out for them at more pop-ups — but also because who doesn't love a good pop-up?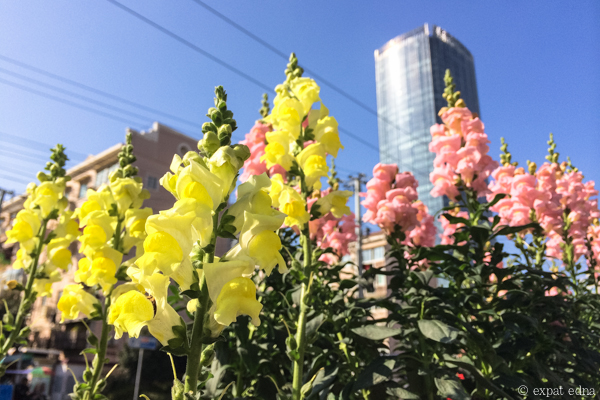 In non-food matters, Shanghai was sitting pretty all month in a warm weather wave that saw most days sunny, clear, and hovering around 70F. The two photos above were taken on Thanksgiving (which, in case you forgot because it's really hard to remember through the rays of sunshine, is the last week of November…).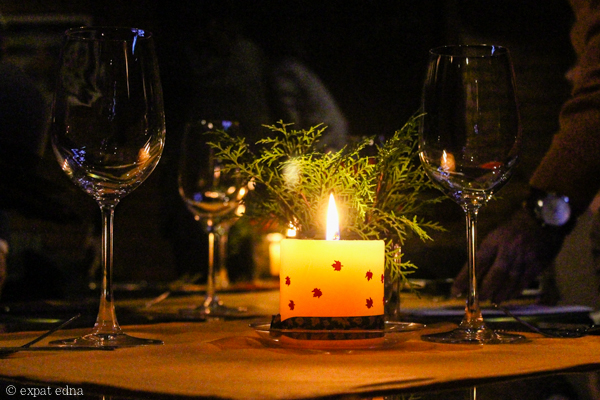 On said Thanksgiving, I had a quiet dinner at Boxing Cat Brewery with about ten colleagues — only two of us were American, and so we introduced to the Australians, Brits, Chinese, Indians, and Thai among us how to slowly make your way towards obesity in the name of tradition and tasty, tasty carbohydrates.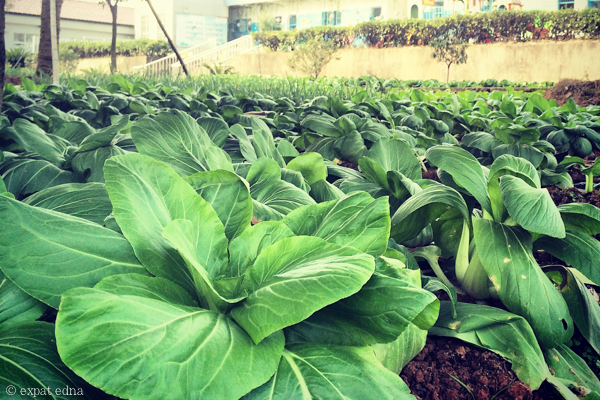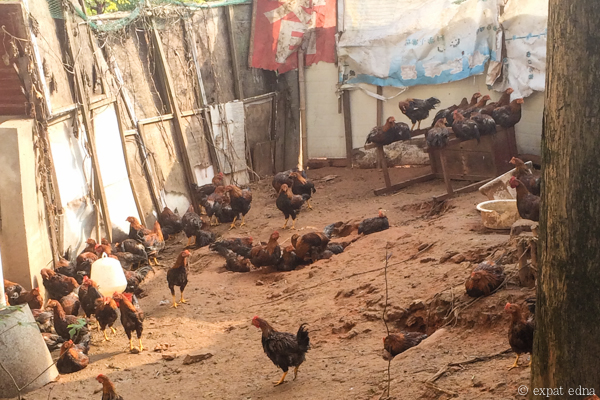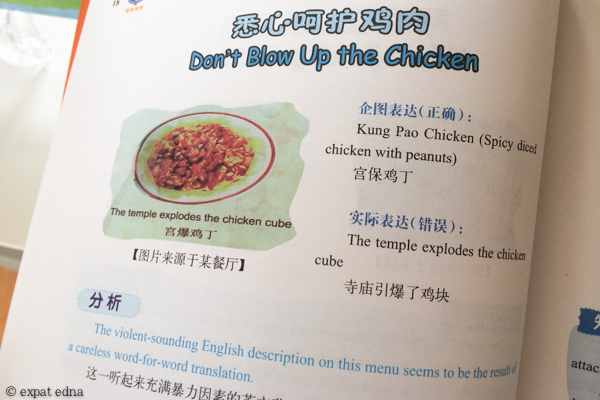 My Black Friday and Saturday this year were spent on a work trip in a rural Chinese town four hours away, covering (and somewhat contributing to) a library build. Despite the 5:30 starts, it wasn't so bad: the school grows their own vegetables (I'm thinking those chickens also go the way of the vegetables) which I found far more fascinating than I probably should have (oh, so that's where bok choy comes from!).
In the end the new library turned out to be pretty impressive, given that it was only four bare white walls and totally empty at the start. Hooray for doing productive things!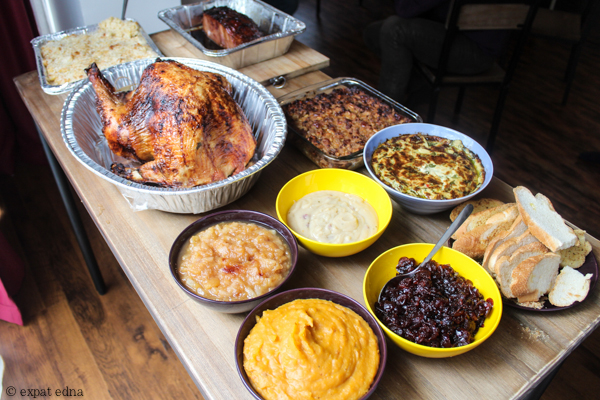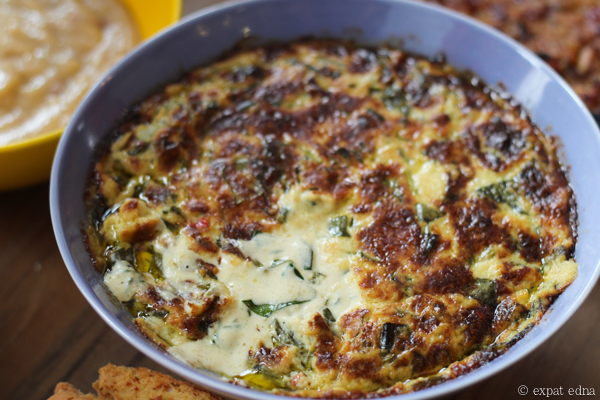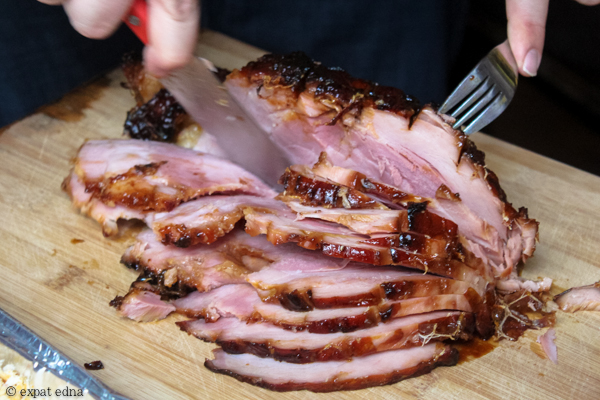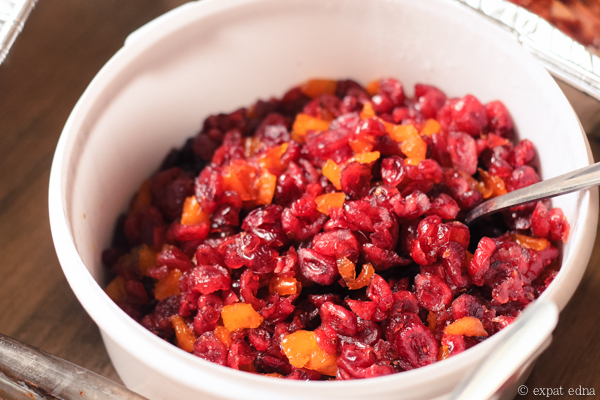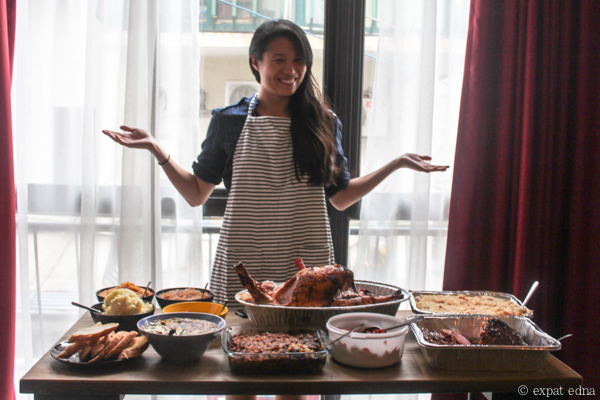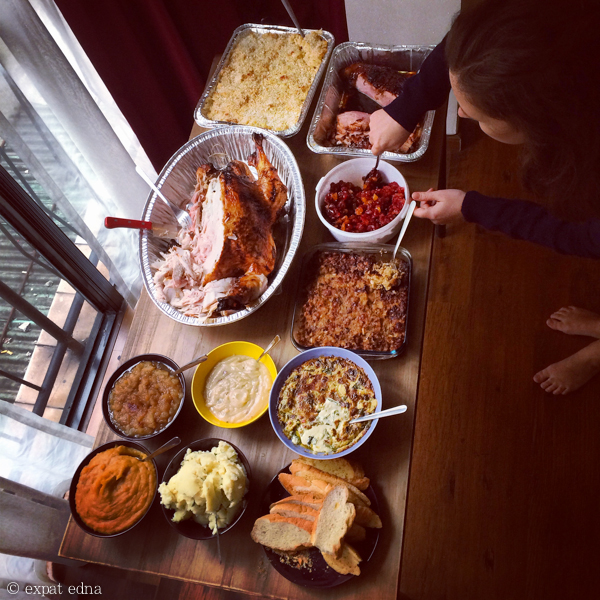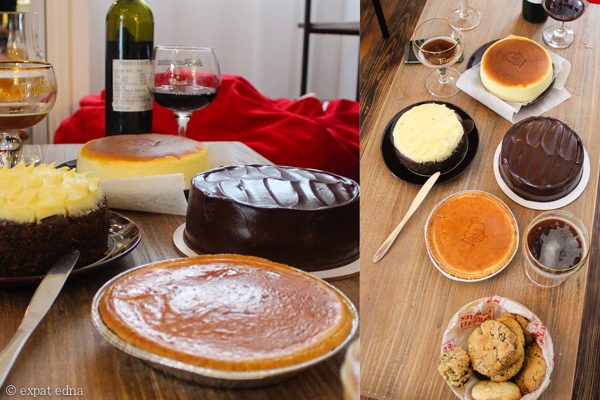 And of course: the main event, Expatsgiving 2014.
I was so excited to finally host at my place for the first time in my six years abroad (I'd hosted before, but by bogarting someone else's apartment and oven). In fact, the first thought I had when I found my apartment — back in JUNE — was, I can't wait to host Thanksgiving here! 
And then it nearly didn't happen.
Due to the unexpected work trip, and scheduling conflicts, and people generally being flaky, I nearly gave up on having an Expatsgiving at all — but two friends rallied and helped me pull together a spectacular dinner at the last hour (wasn't last-minute, but close).
Overall our group represented six countries from five continents — Australia, Colombia, England, Philippines, Turkey, USA — and boy did we have a gorgeous spread (apparently all of my male friends know how to cook and/or create drinks, it's very handy). The day was pretty cozy and perfect; I couldn't have planned or wanted a better first hosted Thanksgiving, with some of the friends I'm most thankful for in this town.
Also: leftovers for days.
Oh, and I finally have a flatmate!
After two painfully frustrating weeks of showing the apartment, I was hours away from giving up and putting the spare room on airbnb when Jo came along. We got along like a house on fire and she moved in two weeks later, just at the tail end of Thanksgiving dinner — after which we cleaned up, promptly started blasting Christmas music and singing along to Wham! together. December is going to be a treat.
What's next: Holiday parties, another encounter with the Irish president (we're going two for two now!), Melbourne for Christmas and Sydney for New Year's!
How was your November?