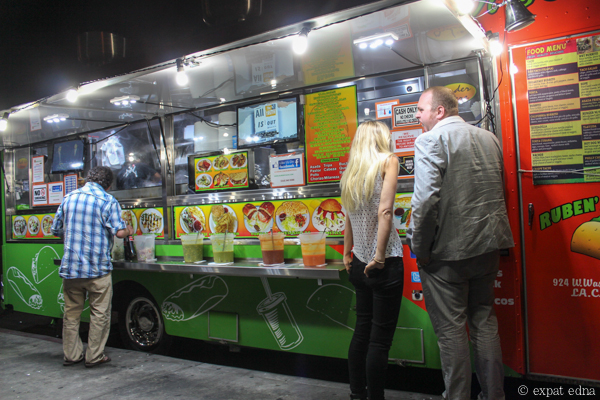 In this series, I round up the five best things I ate in a particular city or country. Read previous posts here.
When you only have 2.5 days to experience a city as happening and diverse as Los Angeles, the itinerary is pretty action-packed. When I wasn't being shown the sights, I was being shown the food and drink, followed by a nap (because jet lag doesn't care about your itinerary), followed up with more food, and more drink.
Not a terrible introduction to the West Coast, really.
1. Sushi — Nobu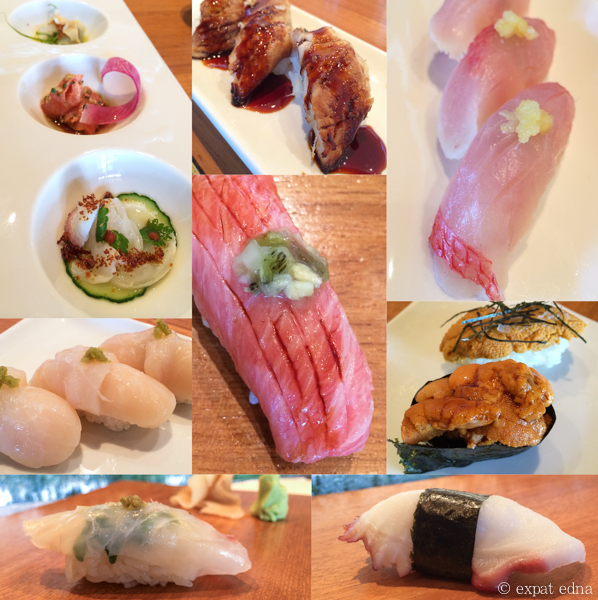 Apparently Nobu Malibu is one of those celebrity chef-owned restaurants that famous people frequent — I didn't know this until later and honestly, I probably wouldn't have noticed if George Clooney fell into my lap, I was so engrossed in the ridiculous sushi party happening in front of me.
Though the entire restaurant is on the water's edge with gorgeous floor-to-ceiling views of the ocean, we sat in the only seats where our backs were to the view — all eyes were on Joe's sushi chef pal Brian, working his omakase (chef's choice) magic. It was two hours of being fed heaven on rice: I'm talking concoctions with shiso and truffle oil(!), sea urchin fresh from Japan, and of course don't forget the tuna belly…
If you go, look for Brian. I've never had sushi that so consistently knocked it out of the park, every single piece.
2. American diner classics — Canter's and Cafe 50's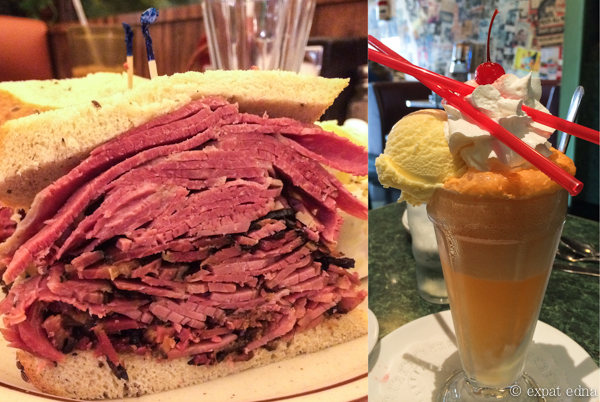 While you can find plenty of burgers and pizzas abroad, there's nothing like American diner food. So in the mornings we went to LA institutions Canter's Deli and Cafe 50's for milkshakes (over 40 flavors of 'em!), reubens that looked like they wanted to eat me, grilled mac and cheese sandwiches, and heart attacks on plates (known as a whopping portion of onion rings and fries called the 50/50).
Both these photos are only a small part of our full breakfasts. It's a hell of a way to start the morning. 
(As a side note, both places have also been around for decades and have a lot of cool history up on the walls. Go to Cafe 50's especially if you like quirky, often hilarious, nostalgia memorabilia.)
3. Taco Trucks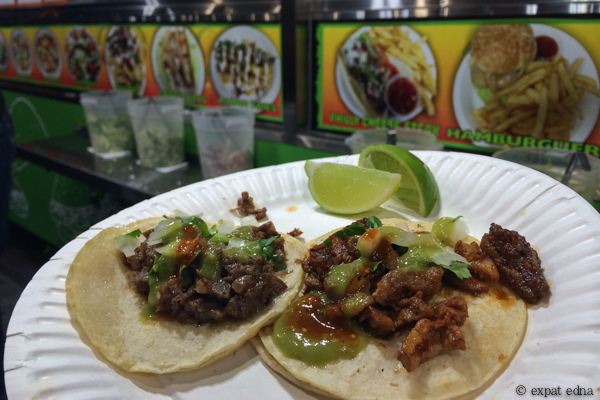 All I ever hear from Californians and Texans abroad is how the Mexican food in [whatever city we're currently in] just isn't as good as home and it's soooo much cheaper where they're from. And as a Pennsylvanian who grew up with zero Mexican food (save for school cafeteria DIY 'tacos') I didn't understand or care two tiddlywinks about their enchilada problems.
But then I was taken to a late-night taco truck and yeah, it's pretty bomb. Simple, quick, and super tasty (especially with those condiments! they do not mess around!). Don't know why any of us are paying $15 for tacos in Paris or Shanghai like chumps when this exists for a buck.
4. Cocktails — The Corner Door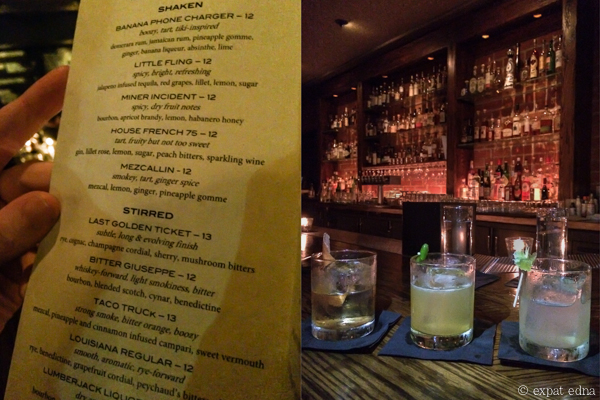 We only got to three bars during our whirlwind visit, but The Corner Door was by far my favorite. We went in for 'a couple of cocktails', and by closing time had tried pretty much every drink on the menu.
Highlights: Miner Incident for the habanero honey, Last Golden Ticket for the mushroom bitters (oh my god the mushroom bitters); and our last round, when Beau the bartender made us the wrong drink but gave it to us anyway, since it was also one we were eyeing up on the menu. [In fact-checking this I also found he's currently nominated as one of LA's best bartenders, so there's that.]
Good drinks, good service, good vibe: were I an Angeleno, I could see myself here pretty often.
5. Fruit Stand Guys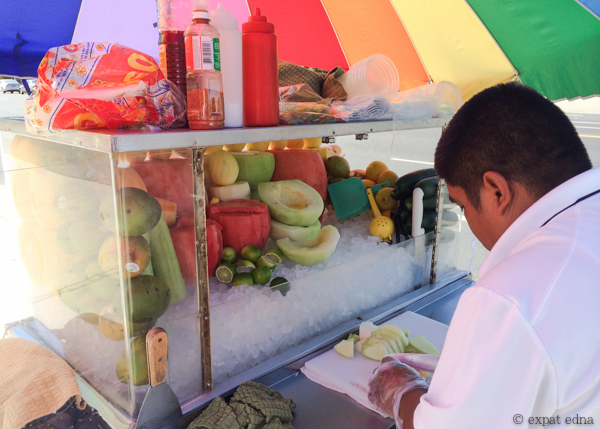 So this is a huge thing I'd never even heard about — but it seems everyone in LA has a fruit guy. Just a dude, standing at a sidewalk/intersection/gas station, with a cart full of fruit stacked like Tetris blocks and as colorful as the rainbow umbrella he's standing under — watermelon, mango, papaya, pineapple, cucumber, coconut, and something called jicama (I'd never heard of jicama. I thought it was honeydew. It was not).
You basically go up and ask for a bag of fruit. The guy chops it up lightning fast, scoops it all into a plastic bag — adds a quick squeeze of lime and a dash of chili powder (that's where the real magic lies) — and bam.
Fresh, fruity, summer in a bag, and all for $6.
(Note: it's more fruit and spice than you think. We split a bag between two of us and I couldn't even finish my half — but also partly due to the chili powder: it really mingles with the fruit as you get to the bottom!)
Where's your favorite place to eat in LA?