Way back when in Paris, when my life wasn't the cluster it is today, I used to write these monthly recaps. They were fun to do and fun to look back on, and I loved them. So now, as part of my ongoing attempts to create more stability in my life, I'm bringing back the monthly recaps — sharing more of my daily goings-on, the little things that make up my life abroad.
Los Angeles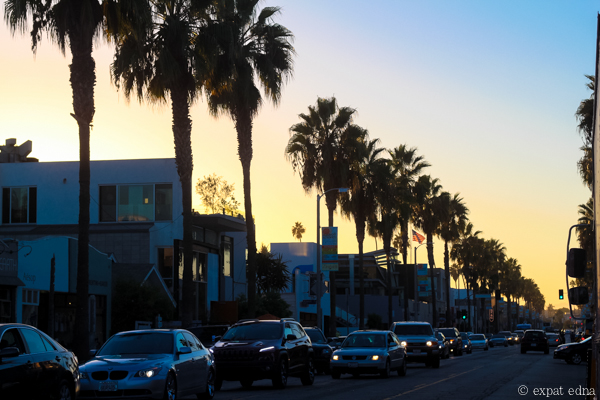 The first seven days of October are always a public holiday in China, and everyone gets the hell out of dodge to take fun and exciting vacations. So for mine, I booked it out of work on the last day of September and straight onto a Dreamliner to fly 12 hours direct to Los Angeles (that flight was heaven!). It was my first time in LA and only my second ever visit to the West Coast, and I have to say: I liked LA a lot more than I thought I would.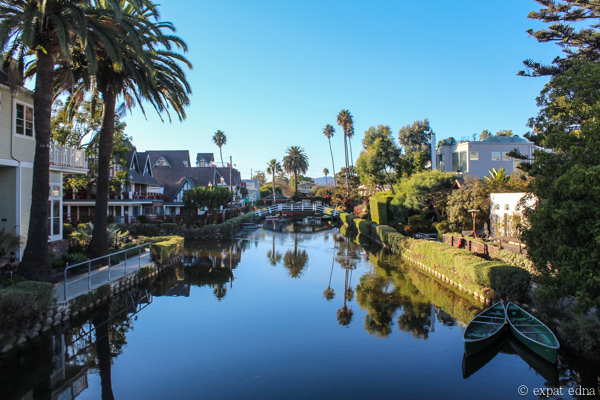 Of course, it helps to have a car and someone who'd lived there for nine years to show me around (plus traffic wasn't even that terrible!).
In two and a half days we packed in: the Getty Villa, sushi at Nobu, a hike up Runyon Canyon, a walk through Hollywood, two classic American diners, the Santa Monica pier and Venice canals, a Mexican taco truck and gas station fruit stand, not to mention various wine and cocktail bars and A PARIS REUNION!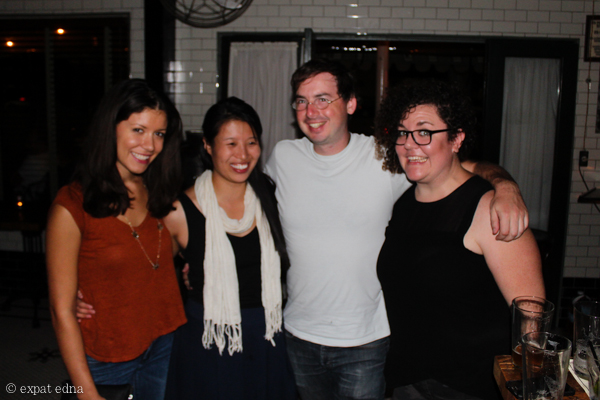 I hadn't seen the wonderful Danielle and Kerri since leaving Paris in March; both moved to LA over the summer so of course we had to meet up and reminisce. It made my heart so happy to see them…even if the cocktails at this much-hyped about liquor room were subpar (but hey, not everywhere can be Red House).
Seattle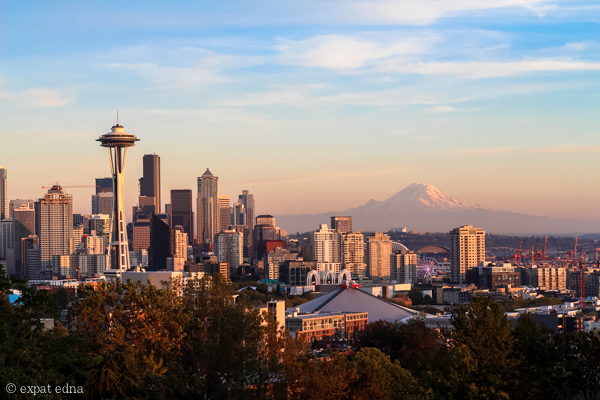 From LA we flew to Seattle for three days. For some reason, I've wanted to visit Seattle since I was a teen (maybe it was all that Frasier binge-watching and the college job at Starbucks) — and man, it totally held up. For one, the weather was goooorgeous: zero rain, much sunshine, stunning sunsets every day.
I ate my weight in fresh oysters and drank all the pumpkin beer and caught up with old school mates I hadn't seen in over eight years(!) and the amazing Erica took us on a Ballard brewery crawl in her vintage '89 Jetta and seriously, I just had the. best. time. I could live here.
Kuala Lumpur
Heading home after such an amazing trip was rough (first time I've ever felt reluctant to get on a flight to Shanghai!), but I barely had time to unpack before I flew out again a couple days later, this time to KL for the All-Asia Gaelic Games — or, the largest tournament in the region and what we train for all year.
The Shanghai women's A team were reigning champs, but unfortunately lost in a nail-biting final to Singapore. Still, what a weekend. I'd been in All-China Games but never the All-Asia, plus I hadn't played since leaving Paris, so it was invigorating to not only get back into the game, but with such a star team at that.
The absolute best part, however, was seeing my old coach from Dalian — the one who taught me how to play and got me hooked on Gaelic way back in 2008 — and having two Olympics friends from Switzerland, who I didn't even know were in town, show up and surprising me on the pitch! Being back in Southeast Asia was also a blast from the past, and the 'Green' themed afterparty was a riot (if not the most obvious theme choice ever).
Shanghai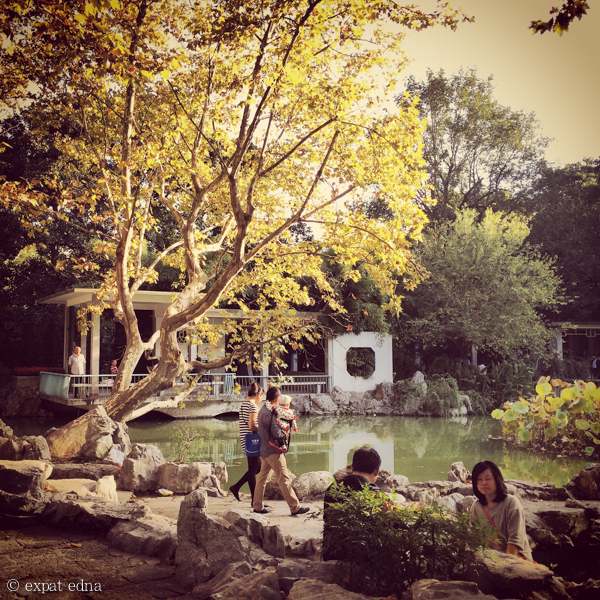 It was halfway through October before I finally setlled back to Shanghai properly, and the rest of the month was ridiculously autumnal. Usually by this time the city is well on its way to freezing, so for it to still be perfect light-sweater-weather this late in the year is spectacular, and everyone made sure to take full advantage.
There were picnics in Fuxing Park with old and new friends (including Yao Ming's translator, who I did not realize was a white guy from Baltimore), housewarmings, potluck dinners and potluck brunches, and some fun outdoor experiments with the office drone.
There was the 2014 Elle Style Awards, which I got invited to through a friend who works in PR. It was an interesting night, being surrounded by very tall models and Chinese celebrities I wouldn't know from Adam.
There was my first-ever Diwali celebration, at a fabulous party thrown by a colleague. I spend a good bit of social time with work people outside of work as it is, but this party took things to a whole new level, culminating in an epic Bollywood dance-off between my British and Indian coworkers. I love working with such an international, fun group of people. Case in point:
In the most embarrassing photo of myself I will probably post online, this is me, dressed as a Tetris block.
I usually hate Halloween and don't do costumes, but my friend/colleague wanted to be Tetris, which I thought was brilliant, so we spent two very late nights at the office taping, gluing, and spray-painting cardboard boxes into bespoke Tetris costumes.
Though we shockingly didn't win the office costume contest, I still had the best Halloween of my adult years — watching the other three Giant Tetris Blocks waddle through the streets of Shanghai, blaring the Tetris theme song from a mini speaker, casually drinking beers outside 7-11 and withdrawing money from an ATM — it all looked so ridiculous, I can't remember the last time I laughed so hard for so long.
What's next: A work trip to Beijing, apartment upgrades, and preparations to host Thanksgiving! And don't get me wrong: October had its ups, obviously, but it was a rough month with a lot of downs as well. For November, some big changes — well, at least medium changes — are on the horizon, I hope.
How's the fall been treating you so far?