In this series, I round up the five best things I ate in a particular city or country. Read more food posts here.
A large factor in me falling for Madrid was the city's food and drink scene, and the friendly people behind it all (the portion sizes, the freebies, the smiling service — such a treat, coming from Paris!). Of course in three days there was only so much I could physically consume, but given that the only agenda I really had going into the trip was to eat and drink all that Madrid had to offer, I certainly did my best.
1. Tapas — Taberna La Concha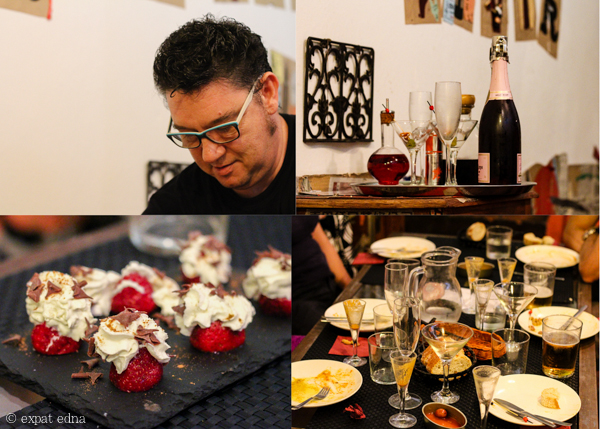 Taberna La Concha was a totally random lunch pick while walking down Cava Baja one afternoon; the Stevie Wonder playing on loop was enough to draw us in. It turned out to be the best decision: the tapas, the drinks menu, the prices — all outstanding. (Apparently the menu is very friendly to the gluten-free as well.)
But what really shone was the service: the owner described the menu and specials he was whipping up that afternoon with such passion, it was as if he was someone rediscovering the joys of food and cooking every day. He played the part of the good host well, and after our meal came back down with desserts for all before gifting fans to each of the ladies in our group to combat the summer heat. I don't know if all small tapas joints are like this, or if we got lucky — but either way it made for a memorable meal experience, definitely one worth seeking.
For more: Taberna La Concha details, website and menu; this blog post
2. Tapas — Juana La Loca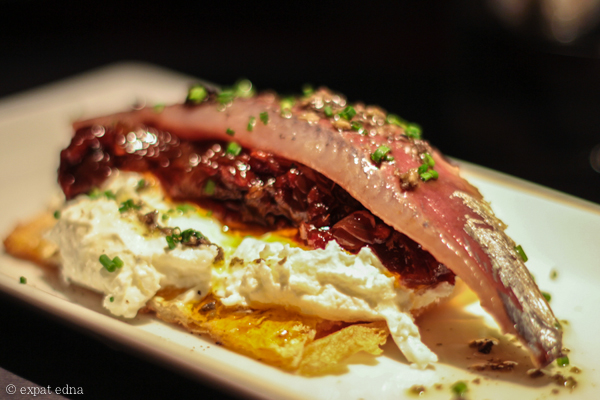 Juana La Loca nearly made it to the top spot, its Basque-style pintxos are that good — and judging by the crowds, the rest of Madrid thinks so too. The Spanish tortilla was the most recommended dish — though as a non-onion fan I preferred all the seafood, plus a heavenly avocado/shrimp dip concoction I wanted to bogart just for myself. (This place is apparently expensive by Madrid standards, though for anyone coming from a city like Paris the prices seemed reasonable.)
For more: Juana La Loca details, website and menu; this blog post
Also: this post on tapas bars in Madrid.
3. Ham — everywhere

Most days of the year, I am a pescetarian. Even when I do eat meat, I mostly stick to the steak and lamb variety. But good lord, the jamon in Spain. It's thin, dry, salty, magical. I would eat it in the rain, I would eat it with champagne. I would eat it here or there, I would eat it anywhere.
4. Churros — Chocolateria San Gines

So in addition to onions, I'm not a huge chocolate fan either. BUT, it turns out I'm still a fan of churros. Not for the chocolate — but because the ones at the famous Chocolateria San Gines taste just like a fried Chinese breakfast street snack I loved and devoured as a kid. So if you like fried dough, or thick chocolate, or some combination of the two, definitely get in on some of this.
Handy tip though: for the average person (most of us were American, but acclimated to French portion sizes, so I'll let you figure out what average is), one order is definitely enough to share for two people. Maybe even three, if you're a wee little thing.
For more: Chocolateria San Gines details, website and menu
5. Gin — all over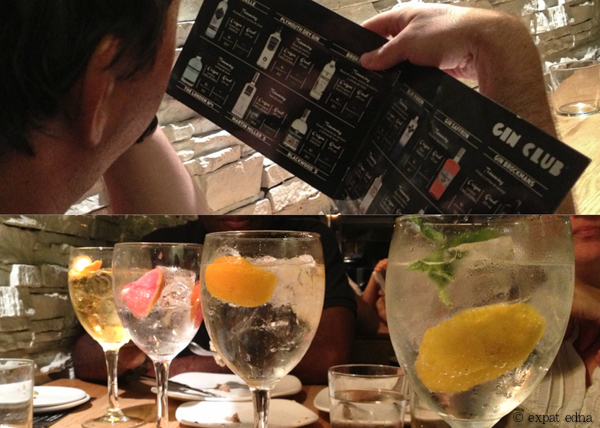 As a major G&T fan, I was so very happily surprised to learn that in recent years, Madrid has become "obsessed" with gin and tonics. (Definitely the city for me.) I didn't believe it at first — Spain? and gin? — but a quick web search pulled up numerous articles written on the scene, including this list and this list of G&T bars in the city. These places actually had full menus dedicated to just the one fine drink — the bar with most variety claims 200 different gins and 14 tonics. Heaven.
Photo above was taken at Gin Club.
Obviously I could only get a small taste of the city in a few days — what are your favorite spots to eat and drink in Madrid?