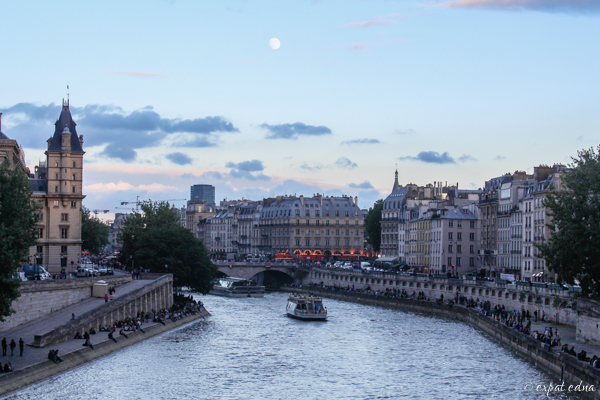 Let's say you're in Paris, and it's the first day of summer.
It's the longest day of the year, it's June 21, it's Fête de la Musique.
Where do you go? What do you do?
Maybe you head down to the banks of the Seine.
Left Bank, Right Bank; Pont Neuf, Pont Marie — doesn't matter, every inch of cobblestone is going to be packed with picnickers.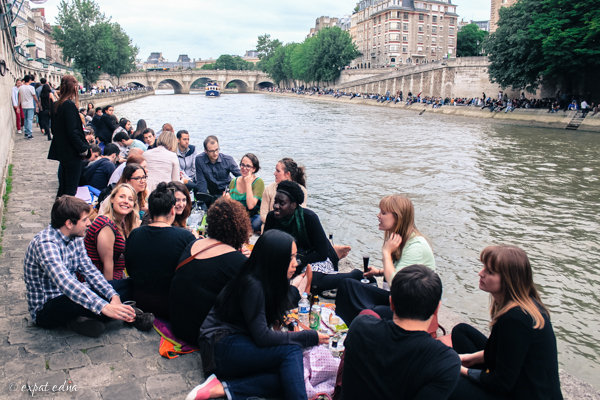 You'll find your friends eventually on the Right Bank, gathered to celebrate both Fête de la Musique and your friend Devon's birthday with a super-picnic-singalong.
But first, to picnic. Some bread, some cheese, some wine. Some lovely views: Notre Dame to the right, the Îles ahead; friends both old and new all around to chat to.
And of course, many glasses of bubbly.
Eventually the guitars come out and jams start flowing. It's a night for making music, after all (plus, the birthday girl happens to be a professional singer. A singalong is unavoidable).
Dusk falls as you go through acoustic covers of No Scrubs and the Beatles and Jackson 5 hits.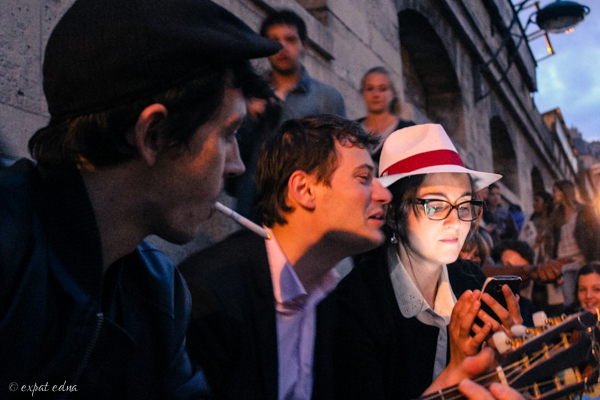 Occasionally, you'll have to solve lyric disputes or find the next chord progression. Make sure your phone is charged for this.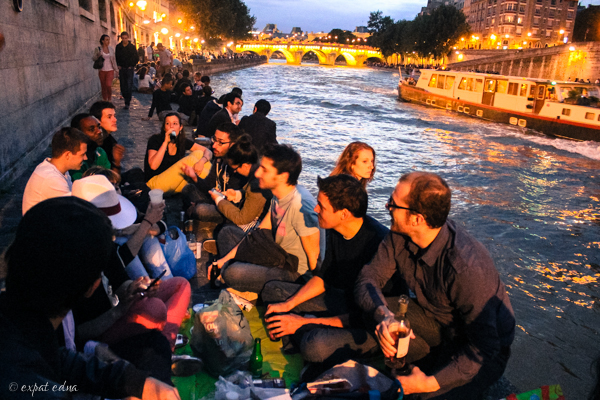 Blue hour will hit — that's when Paris really sparkles. The revelry will continue. It might get a little chilly out though, so bring a blanket or a jacket, just in case. (Beer helps with this, too.)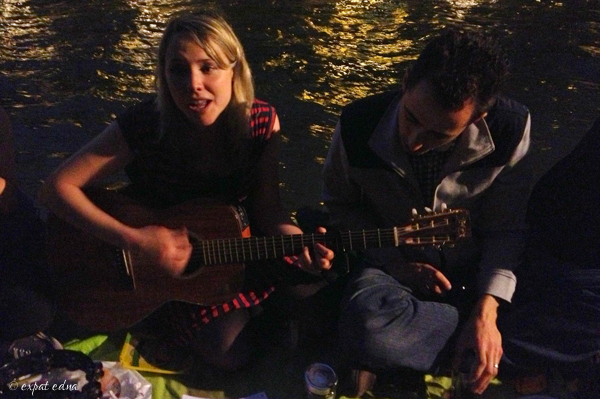 When it gets dark, really dark, and half your torso is numb from sitting on stone for hours, and you've waved at the bugillionth tourist bateaux headed towards Notre Dame, and it's probably not even a safe idea to be sitting so close to an unguarded body of water anymore — that's when you move onto phase two of the night (or for some people, phase three or five or eight).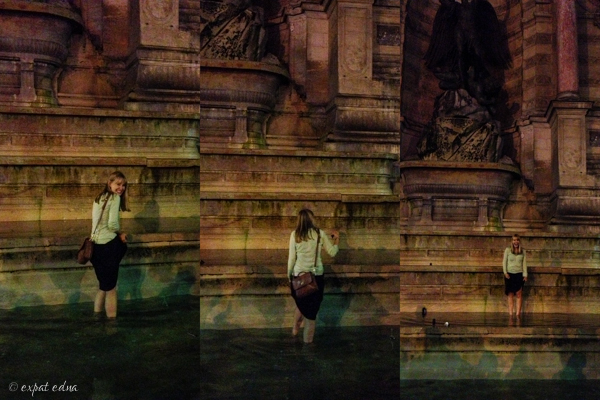 Maybe you'll have a quick dip in the fountain at Place St Michel, though it's not recommended (not only for the matter of questionable hygenics, but also because drunk men will moon-bomb your photo)…
Then maybe you'll hop on the metro that runs all night — a rare and joyous occasion when no one has to worry, "but I have to catch last metro!" — even if it does involve a considerable wait between trains and is packed with happy tipsy young folk (with whom you become best friends during the chatty few minutes you're squashed together on the 12)…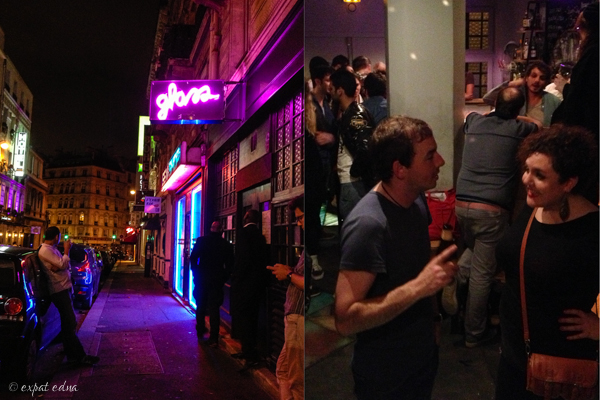 And maybe you'll go to Glass in Pigalle — because you know they stay open late late — and maybe you'll dance around the tiny space like a fool until it's closing time and you lock up with the bartenders…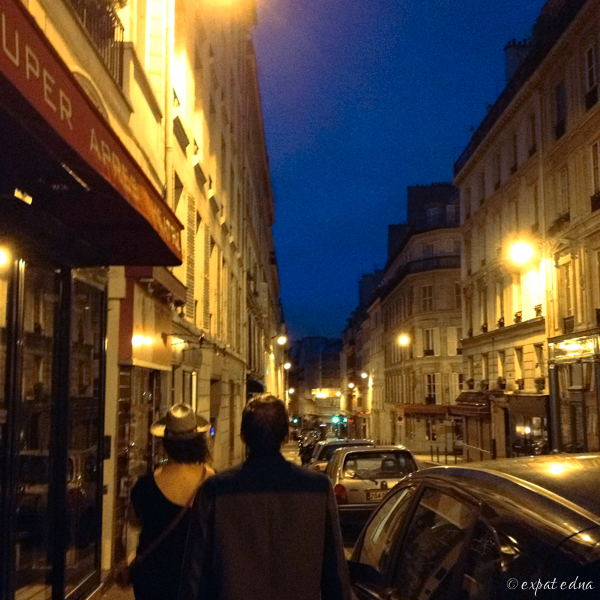 And then maybe you walk home as the sun starts to rise again.
And having done any or part or all of that, you've just set yourself up for a hell of a summer.
Fête de la Musique is every June 21 in Paris (and around the world). This was how I celebrated last year — and it's one of my favorite memories from my entire two years in Paris. The city stays up all night, there's music everywhere, everyone is just so happy to be. Come out for it sometime if you can.